If you love pate, but have never tried making your own, you are going to LOVE this venison liver pate recipe! It's so quick and easy. There are options included below for either a smooth or a coarse version to suit your preference.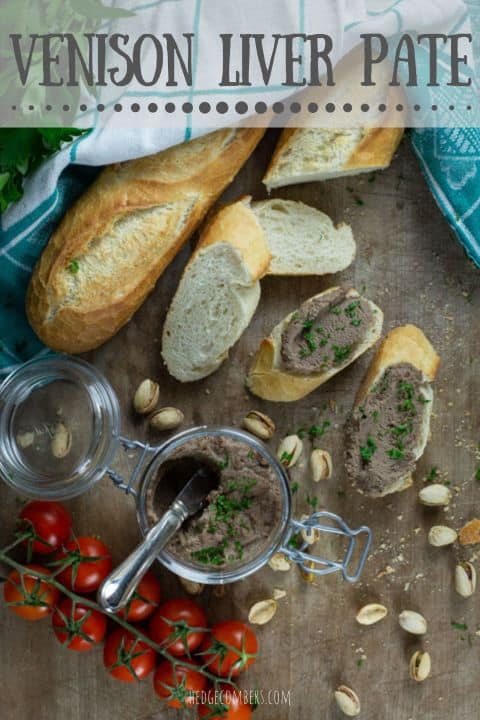 Venison pate recipe: Coarse or smooth?
Which do you prefer? A coarse or a smooth pate?
Many years back, I ordered pate as a starter in a restaurant. I was horrified when a big slice of terrine appeared.
It was filled with lumps of different coloured and textured meat.
And whilst my now self would probably have loved it.
My younger self was totally freaked out by the non-smooth consistency of this so-called 'pate'.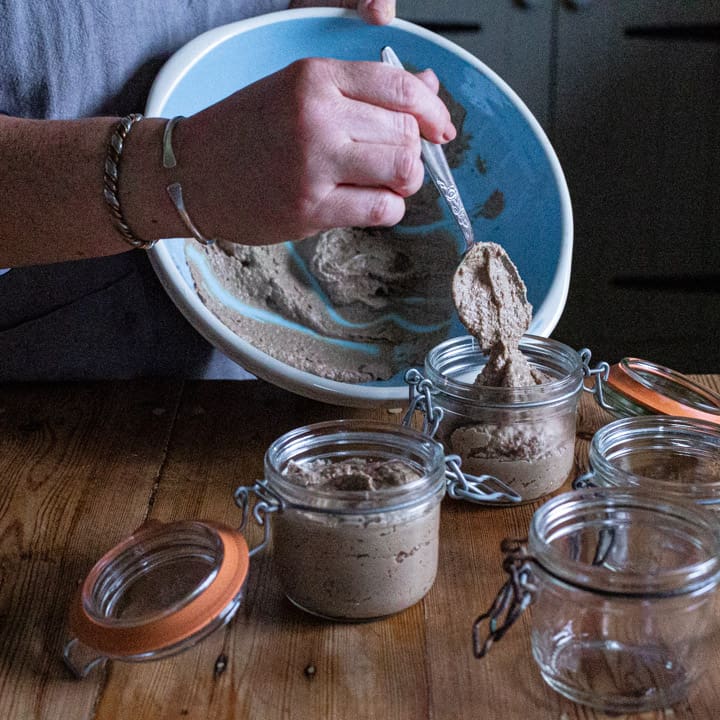 Two game pate recipes for the 'price' of one!
The initial stages of the recipe below will provide you with a slightly coarse venison liver pate.
In case your views on pate are the same as mine were back then, I have included simple instructions in this recipe to make it the smoothest pate possible.
In fact, it's so smooth and creamy that you'll be hard pushed to go back to buying ready-made pate again.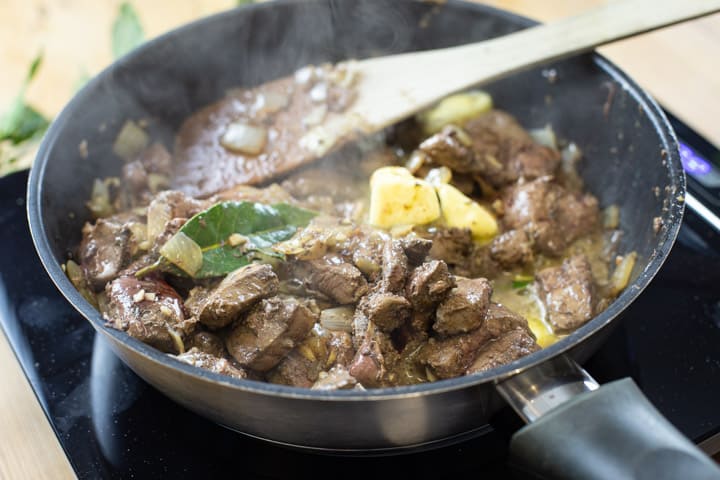 How do you make venison liver pate?
Keep reading as the full recipe is below.
However, in case this is the first time you've ever made a venison pate yourself, or indeed tried any game pate recipe at home. Here are some handy hints to make your first liver pate making session a positive one.
How to source venison liver
Source your venison liver from a decent butcher.
Being offal you want to know that it is super fresh.
On the other hand if you shoot, you may be used to processing a large amount of venison at one time. If so, why not try this this slow cooker venison in cider, or this braised venison recipe?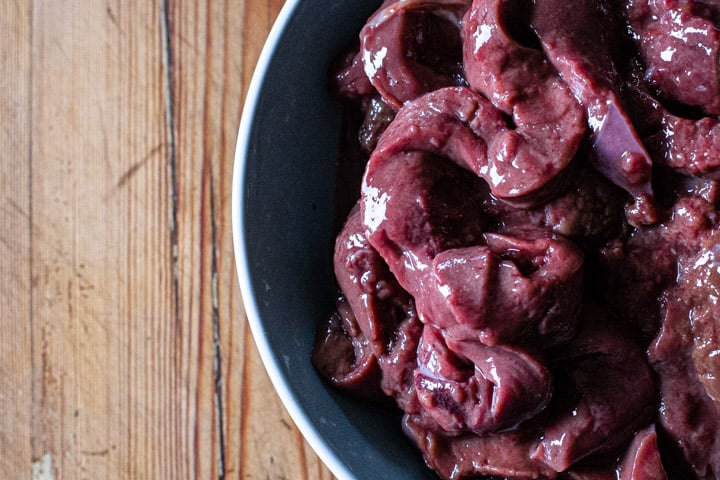 Is venison liver bitter?
There is definitely more bitterness in venison liver than in, for example, chicken or duck liver.
One way to combat this is to soak it for 24 hours in milk before cooking. Or, as one of the commenters have discussed below, coke!
Then simply drain, and carry on with the recipe.
What should you remove from liver to prepare it for making pate?
The butcher will likely remove the gallbladder from your liver before you purchase it.
I also like to cut away any bits of tendon, tough membrane or 'miscellaneous bits' leaving only the liver behind.
However, if you're following the instructions for a smooth pate there is no need to do this as the sieve will catch all those bits.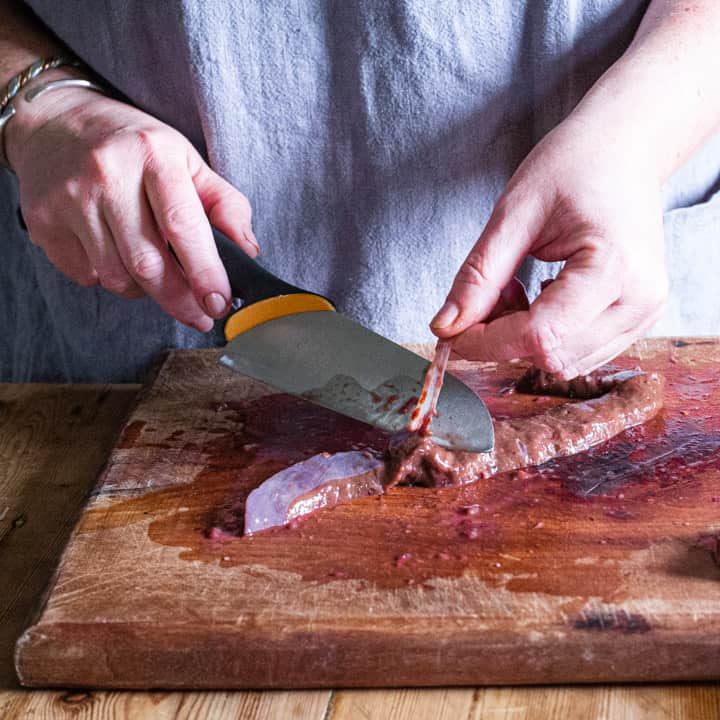 Using other livers to make pate
You can swap out pretty much any animal liver for this recipe.
As could likely be expected with game, venison liver has a strong flavour, whereas duck, chicken and pork liver are all very mild in comparison.
I personally find that lamb liver pate sits somewhere in between and has a lovely sweetness to it.
Liver pate with brandy, port or other alcohol
You can add a dash of alcohol to a liver pate recipe if you fancy it.
Traditionally, a port or calvados would be used, but if you get into making regular batches of homemade liver pate, do shake it up a bit and try something new.
Why not try a dash of brandy, whisky or rum?
If you find a new favourite, please let us know in the comments below!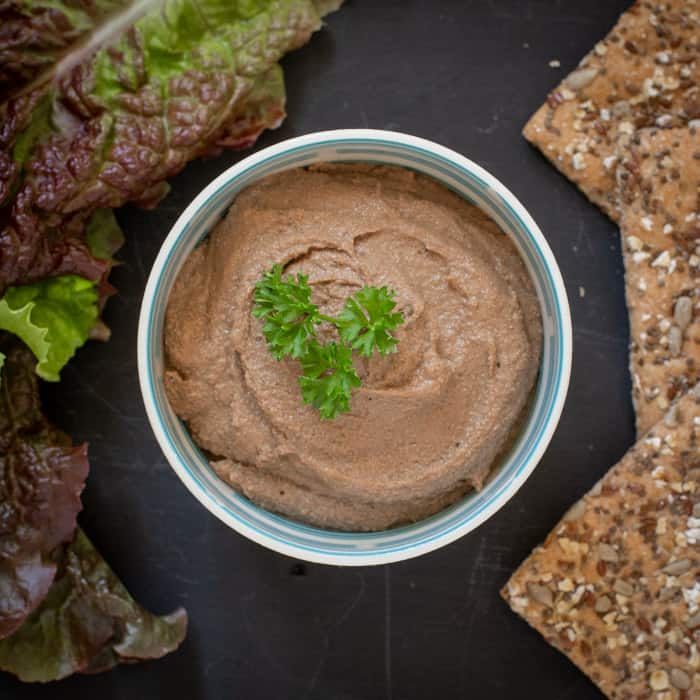 How do you make a smooth liver pate?
The magic key to moving from a venison liver pate that is a little coarse in texture to a smooth a creamy version is… your kitchen sieve!
Once your pate has been through the food processor it will still be a little 'grainy'. To remove this, simply scoop the pate into a sieve that is suspended over a bowl.
Use the back of a soup spoon, a ladle or silicone spatula to push the pate through the holes. Any bits will be trapped in the sieve, whilst the pate that falls through will be so silky smooth. The bits that remain in the sieve can be added to any stock pot or casserole. We want to ensure that you don't waste any of that lovely flavour!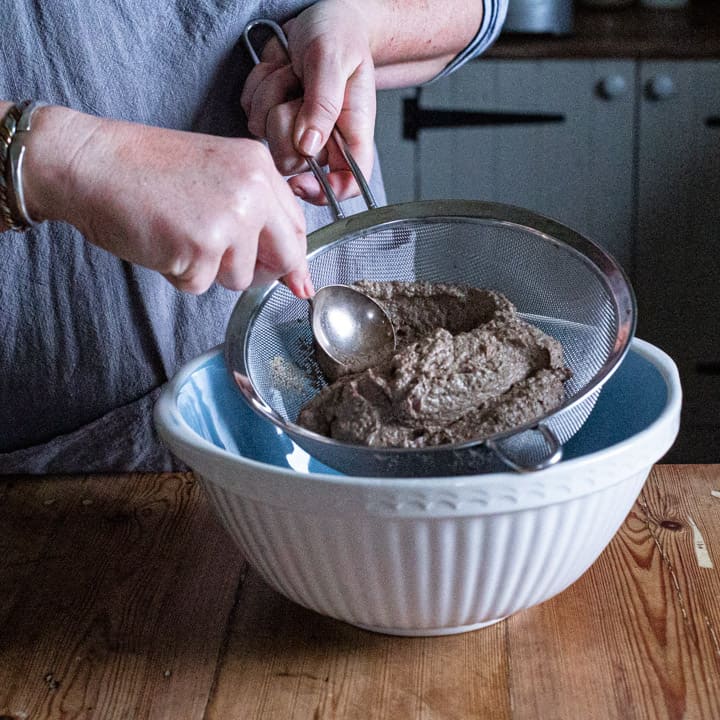 You can then decant the pate into clean jars or serving dishes. Allow the pate to cool fully before covering with a lid or cling film, then refrigerate. Voila!
How do you make a coarse liver pate?
A coarse, or chunky liver pate has small pieces of meat that haven't been blended together.
There are two ways to do this.
Either remove some of the meat after cooking, but before blending, and mix it back in at the end.
Pulse the pate in the food processor, and stop before you have a smooth consistency.
I recommend you play around with the two different styles to find your favourite pate texture.
It is worth noting that as a coarse pate won't be sieved at the end, you must be scrupulous in trimming your liver, and removing any bits that may be chewy. This includes all membranes, tubes, tendons or anything that doesn't look like the shiny raw liver.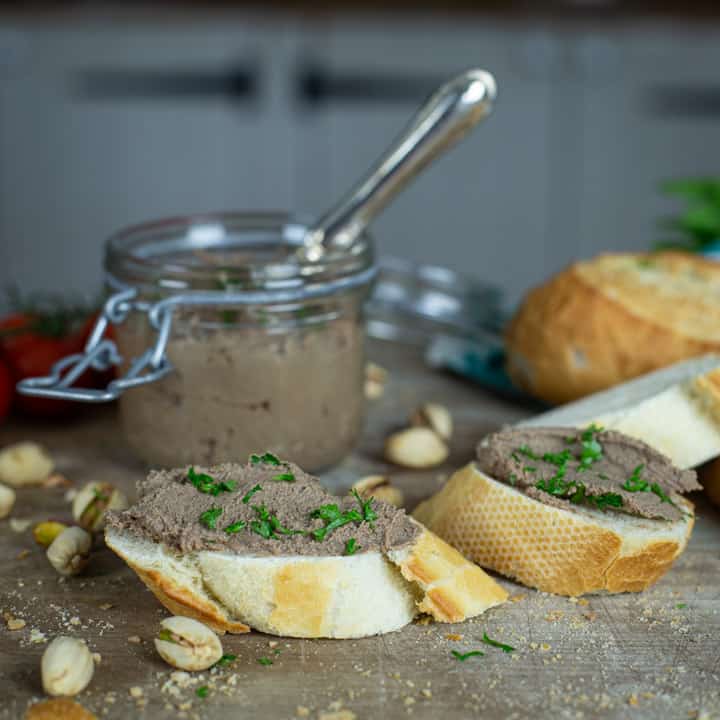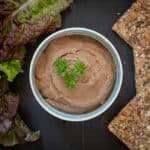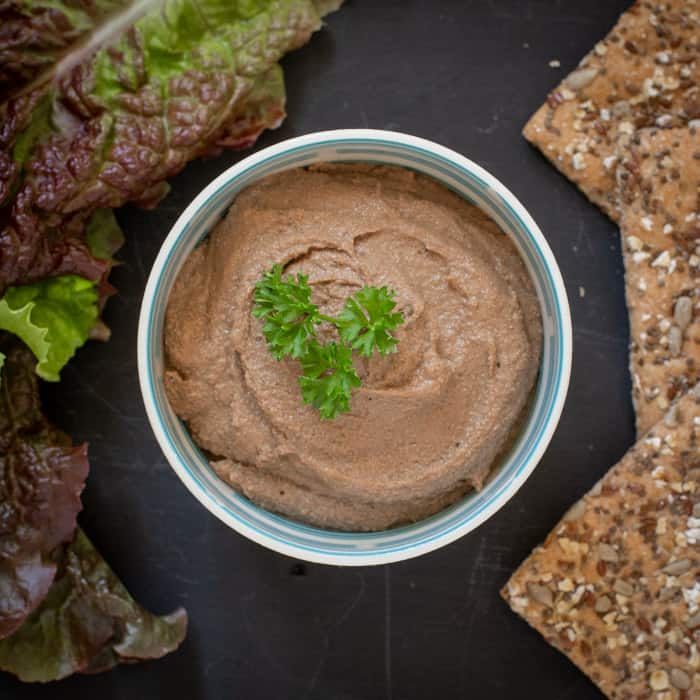 Venison Liver Pate
Keyword:
venison liver pate, venison pate
Ingredients
60

g

butter

1

onion

finely chopped

4

cloves

garlic

minced

450

g

venison liver

cleaner, tough membranes removed

2

bay leaves

1

teaspoon

freshly ground black pepper

1

teaspoon

mixed herbs

sage or thyme are perfect

60

ml

port

or Calvados

1

tbsp

fresh parsley
Instructions
Preheat a large frying pan. Heat a little of the weighed out butter, and sauté the onion until soft and translucent (do not let brown)

Add the garlic and cook for one minute

Add the liver, bay leaves, black pepper, herbs and port and cook until the meat is still a little pink in the middle and most of them liquid has evaporated

Remove the bay leaves and discard. Then tip the mixture into a food processor along with the rest of the butter and the parsley

Taste, adding more butter if you find the taste too strong, or salt/pepper as necessary

Scoop out into your serving bowl, cover with clingfilm and chill in the fridge
Recipe Notes
OPTIONAL: If you prefer a smooth pate with no grain, push the pate through a sieve over a clean bowl, using the back of a soup spoon or similar. This will collect any debris in the sieve, allowing the silky smooth pate to fall into the bowl below.
FREEZING: The pate can be frozen really well. Just decant into ramekins (containing as much as you would eat within a day or two) cover well and freeze
Nutrition Facts
Venison Liver Pate
Amount Per Serving
Calories 288
Calories from Fat 135
% Daily Value*
Fat 15g23%
Cholesterol 128mg43%
Sodium 168mg7%
Potassium 424mg12%
Carbohydrates 6g2%
Protein 27g54%
Vitamin A 459IU9%
Vitamin C 4mg5%
Calcium 21mg2%
Iron 4mg22%
* Percent Daily Values are based on a 2000 calorie diet.