Somehow this post got lost during the past few hours, but thankfully I found it again as I've been meaning to share it with you for ages.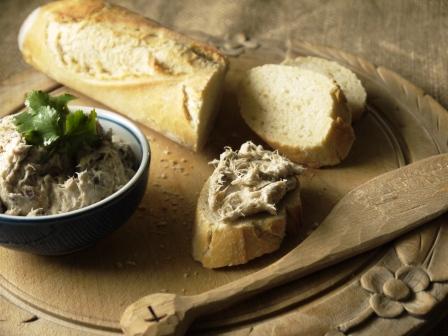 It is fabulous with a salad, jacket potato, crackers or just good, fresh bread. This version is made with Creme Freche, but I have made it in the past with sour cream or even cream cheese and it always turns out beautifully. Horseradish is HOT, so taste as you go!
Anothe rof my favourite pate recipes is this one for venison liver pate. If you can fine it, venison liver is a real treat and has a beautiful taste.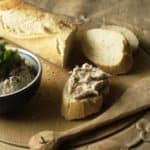 #My5thBirthday ~ Smoked Mackerel Pate
Ingredients
3

smoked mackerel fillets

3

tablespoons

creme fraiche

2

teaspoons

horseradish
Instructions
Firstly you need to remove some bones from the fish. They run down the centre of the fillet, and are rarely found in the narrowest third of the fish.

Run your finger from the wide end down the centre and you'll feel them. Grab each one and draw out. It's not difficult but it is a little time consuming.

Once all the bones have gone, remove the skin.

Pop the meat in a bowl, and ideally mush it with your hands to feel for any bones you may missed.

Add the creme fraiche and horseradish, and mix well.

Tip into a small jar and chill until needed.