BREAKING NEWS: Hedgecomber's Kitchen is now LIVE on Amazon Prime!!!
In June 2019, I did something big and scary and completely out of my comfort zone! The result is Hedgecombers Kitchen (use hashtag #HedgecombersKitchen to track this on social!), a new 6-part TV series for Amazon Prime and I couldn't be more proud, for a number of reasons.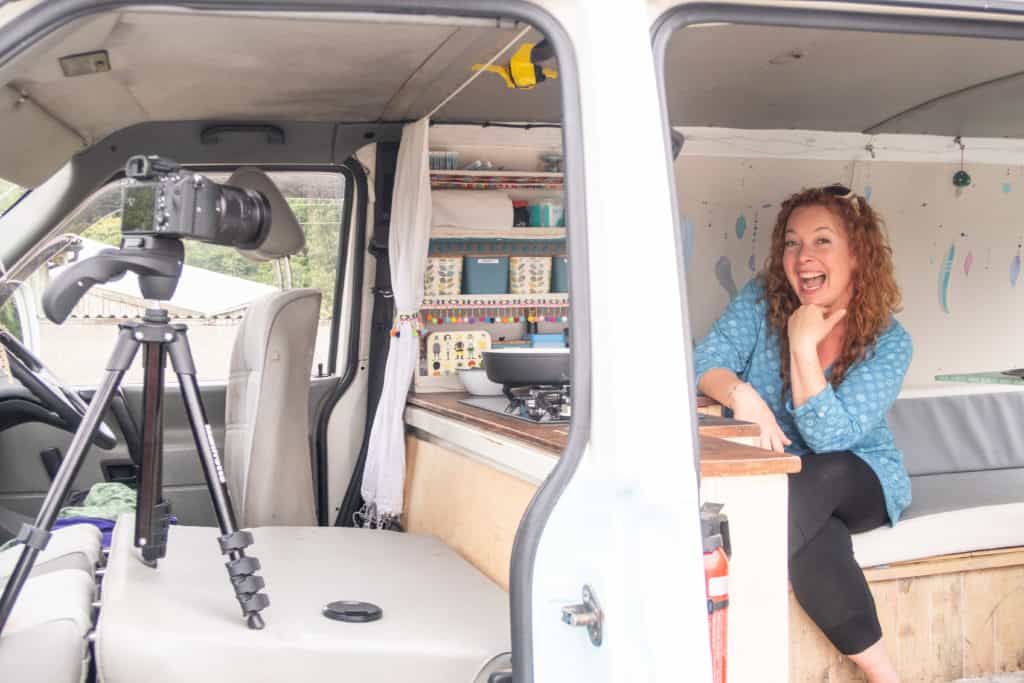 How it feels when a camera crew arrives on your doorstep…
I'm really quite a simple soul. I grew up on a working farm from the age of 4, spending most of my childhood playing outdoors or tending to the animals or crops we grew. Whilst I am not backwards at saying hello to a stranger or spending time with the people I love, I enjoy my own company and am very content to spend much of my week either pottering in the allotment/kitchen or curling up with my black rescue cat (Sassy) with a business podcast or a good thriller.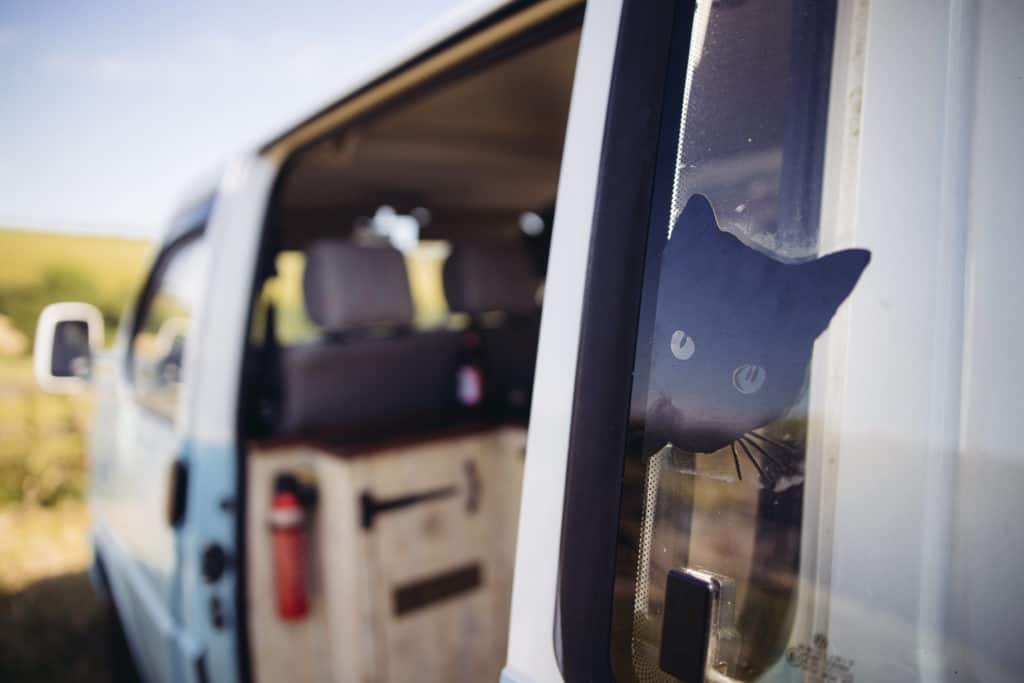 Imagine my reaction then, when I found myself mic'd up with a camera crew following me around for 10 whole days, for anything up to 12 hours a day! If you've ever done something way out of your comfort zone, pushing yourself hard to the point that even just a little way in, all you can think about is stopping, that's where my head was at around day 2!
There were tears…
Seriously, there were moments when I was convinced I couldn't do any more – tears and everything! The crew were pros and the people around me super-supportive and encouraging, so with their help, I dug deep. You've got to in that situation, don't you? I'm sure many of you can relate!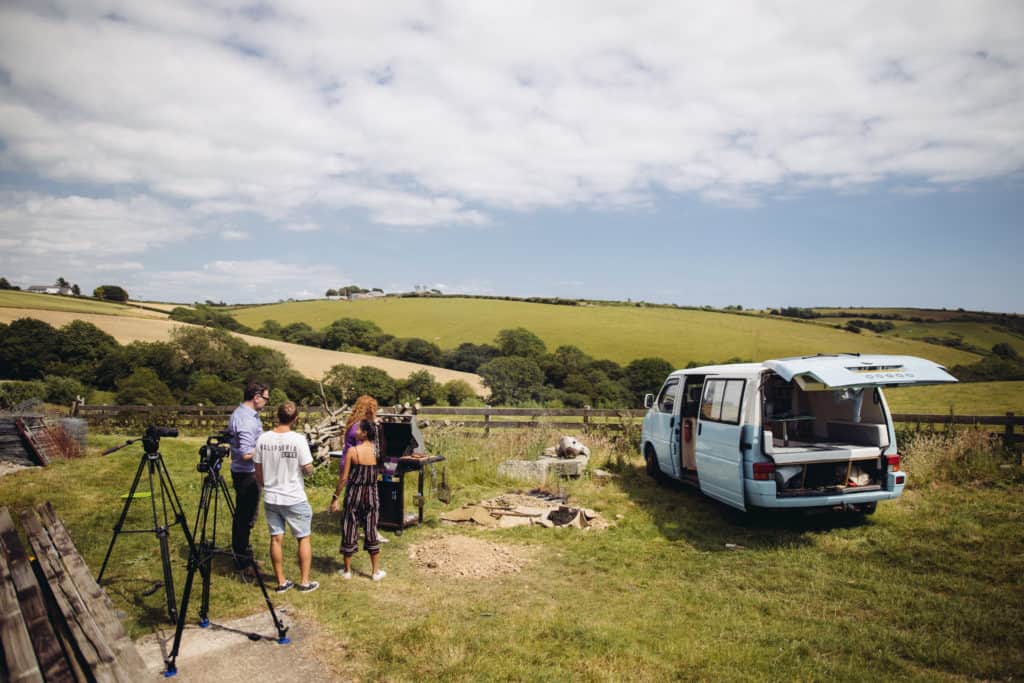 It felt like this opportunity was a once in a lifetime. My own TV show, where I get to present Cornwall in all its stunning glory, together with some of the county's very best food producers. The show would be a massive springboard for Hedgecombers. There were people relying on me to make this happen. I wanted this to be the best it could be. And besides, I had booked a whole week off the following week too (my motivation to get to the other side!) 😉
I got over those walls, and found what I needed to move forwards, but looking back, some of it is still a blur, even now.
How I went from YouTuber to having my own television show

The process started about 8 months before filming. In 2018, I put myself on a course to learn how to be a better food presenter. I love YouTube and I adore my fabulous community on the platform. I have made some truly meaningful connections there (Myrtle – my trusty VW campervan – and I have even met some of them on real-life camping adventures). This was an area I wanted to improve with the aim of becoming the best I can be. Tony taught the course and I learnt heaps from him.
After it finished, Tony approached me with the idea of turning my newly developed skills to television. He owns a production company (as well as a newly launched TV channel of his own!) which specialises in food shows and food presenters. He was offered a 6-part series by Amazon Prime and wanted to know if I'd be interested in it. Um…hell yes!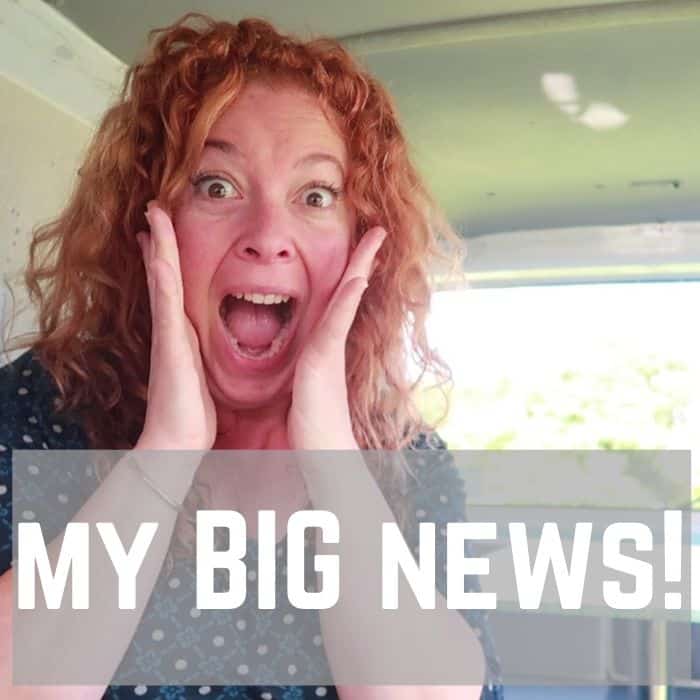 Contracts were discussed, ideas batted around the table and a concept, Hedgecombers Kitchen, was born! I was, to say the very least, a tiny bit excited!
What is Hedgecombers Kitchen? #HedgecombersKitchen 😉
The concept of Hedgecombers Kitchen centres around my home county of Cornwall. Cornwall is my favourite part of the world ever (and I've travelled!) and I know that many agree.
Thanks to a thriving food industry in the region, we also boast some of the very best food producers in the UK.
Meeting food producers in Cornwall
In Hedgecombers Kitchen, I travel around the beautiful South East of Cornwall in Myrtle, stopping off at places like Bodmin Moor, Polperro and Looe along the way. I meet with some hard-working food producers who have committed to maintain their organic and/or artisan production methods. From cheese-making to rearing organic pigs, these people push for high quality standards every day.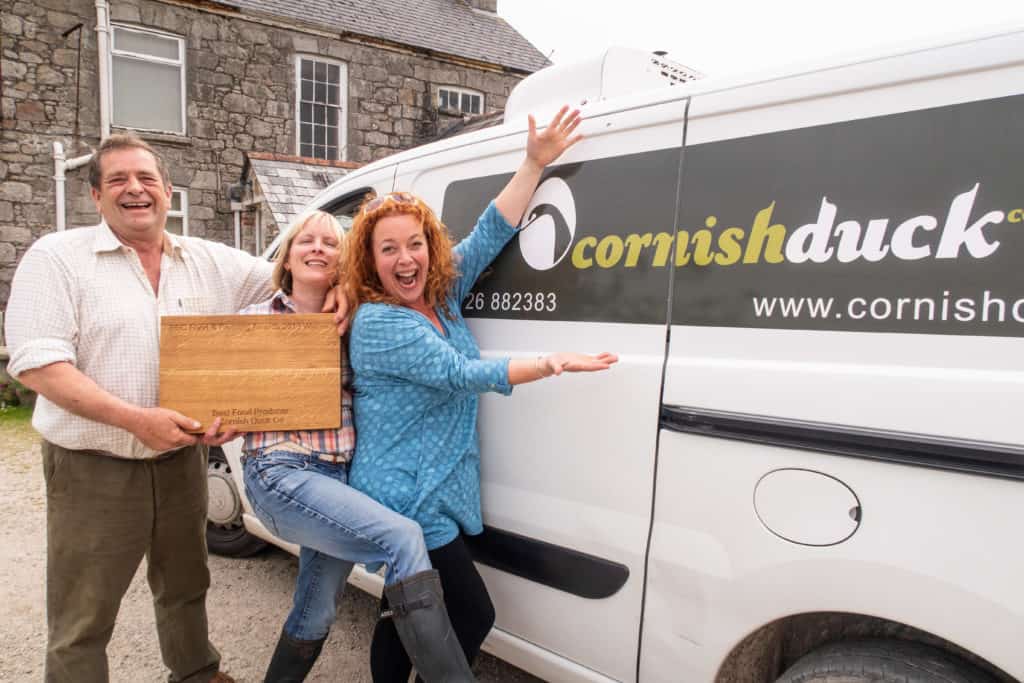 I get the chance to speak with the producers about their work and, even better, to use their products in my cooking by producing a recipe either back in my kitchen or out and about in the van.
Animal welfare and farming
As a meat-eater who grew up on a working farm, I am increasingly saddened that there is a disconnect so many humans have grown to experience between the animals reared for food and the meat or dairy which is bought and consumed in our world every day.
It was important to me to highlight this connection in the show. So, we film ducklings. And I cook duck from the farm those ducklings live on. I wanted to show that there are people in the food industry who care about the life of the animals they rear. So many do not!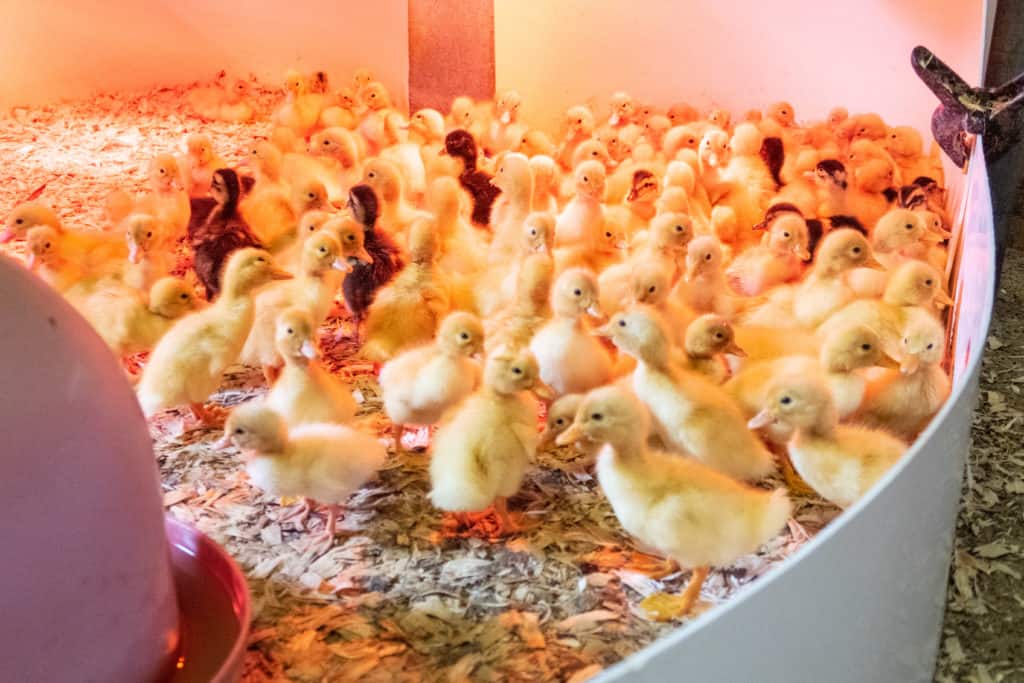 Compassion in World Farming*
I liaised with the organisation Compassion in World Farming* prior to recording the show. I wanted to run through everything I was cooking with them as this is such an important area for me and whilst I arm myself with as much information about the welfare of the animals I'm eating as possible, I'm no expert. This became especially apparent when I spoke with the organisation. One thing they told me which I found really interesting and wasn't aware of at all prior to our conversation, is that organic certification of meat ensures the highest standards of animal welfare across all food labelling standards. Given the confusion over food labelling across the board, I found that to be a really clear and useful piece of advice.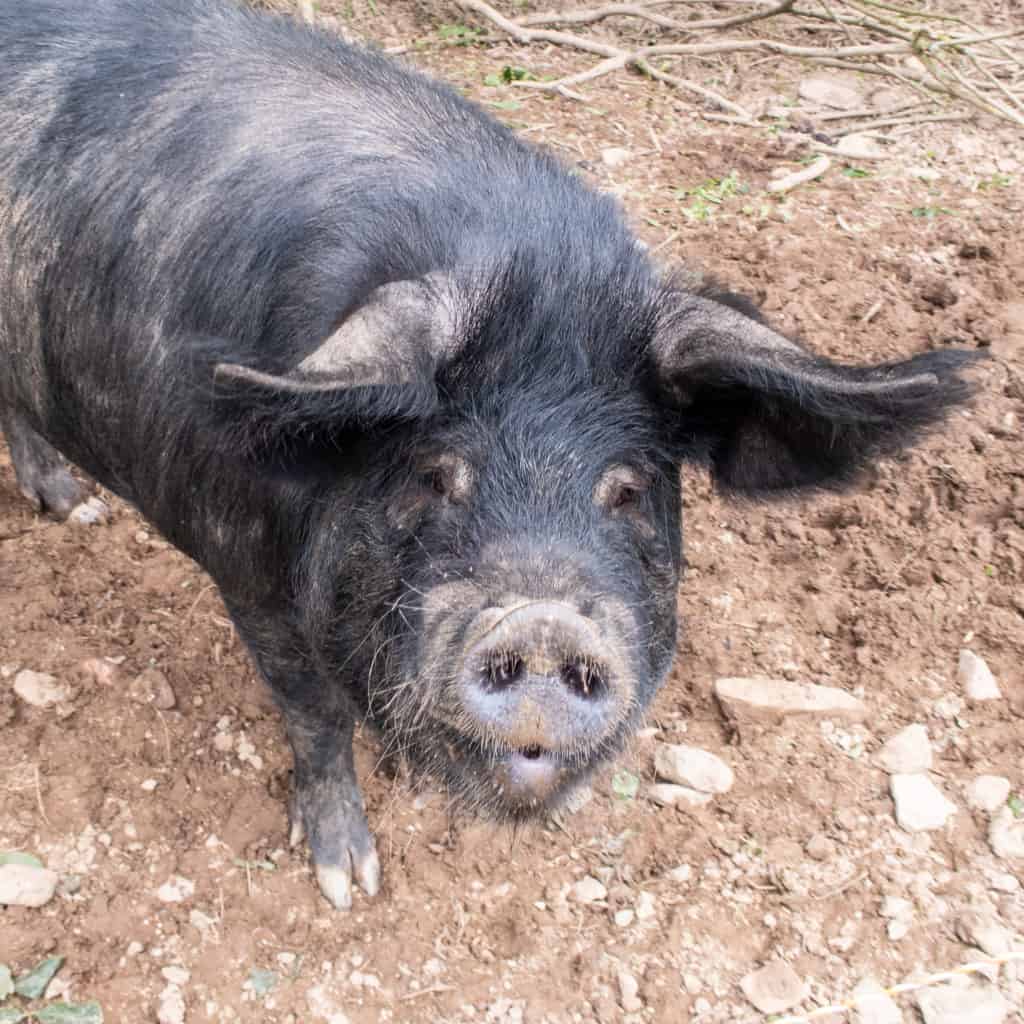 I choose to eat meat. And as a meat-eater, I support compassionate farming principles. That means I support producers who actively share a similar view. This is one of my 'things' and I feel very fortunate to have had so much freedom to explore this as a topic in the show.
The British Hen Welfare Trust
Rescuing caged hens
One of my favourite parts of the time we spent on the show was also one of the most emotional for me. This was when I collected my new hens from the amazing team at the British Hen Welfare Trust (BHWT). The BHWT rescues over 60,000 caged hens from slaughter every single year, rehoming them so that they may enjoy a 'free-range retirement'. 😊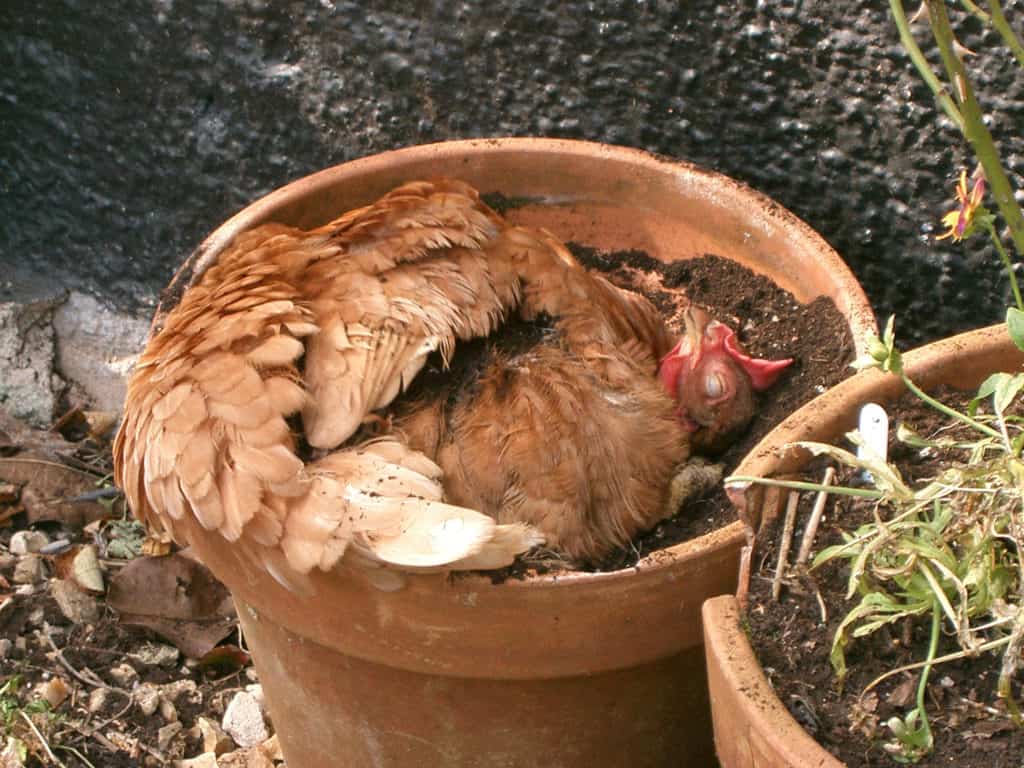 My girls were looking so sad, with patches of missing feathers and little stumps where their tails should be. Just looking at those poor little helpless creatures whose feet had only ever stood on wire cages and had never previously had a chance to use their natural instincts, you can't help reflecting on what their lives must have been like before they got to this point.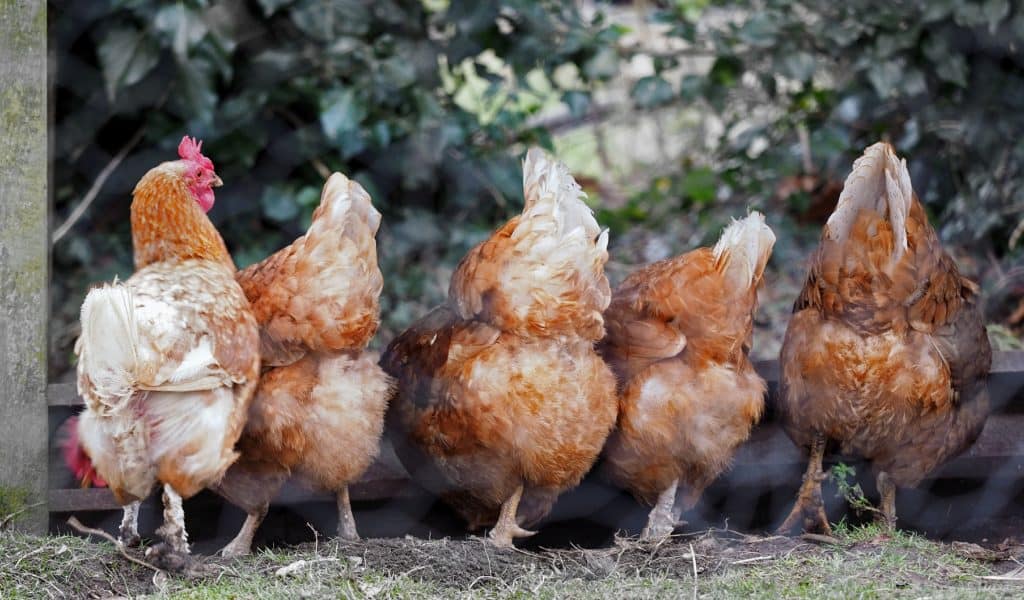 It's truly heartbreaking, and at the same time, utterly heartwarming knowing that all those beautiful birds have such a different future ahead.
More work of the BHWT
As well as finding these birds new homes, the BHWT also provides educational services, runs positive campaigns (their most pioneering campaign involved persuading Hellmans to use free range eggs in its mayonnaise), helps to improve the health of hens and actively supports free range farmers in Great Britain.
I am extremely thankful for all the work they do and I was so thrilled to be able to feature this in the show. Hopefully, more hens will enjoy a happy retirement as a result!
Filming in Cornwall
A breathtaking backdrop
I'm not Cornish (I moved to Cornwall when I was 4, which doesn't count as being a true Cornish Maid!) but I am damn proud of my home county and as I mentioned earlier, if you love Cornwall, you will LOVE how they've captured it in the show.
The camera crew did an awesome job. They really give us a picture of the beauty Cornwall delivers. It helped that we had two of the brightest weeks with the bluest skies of the year to film it!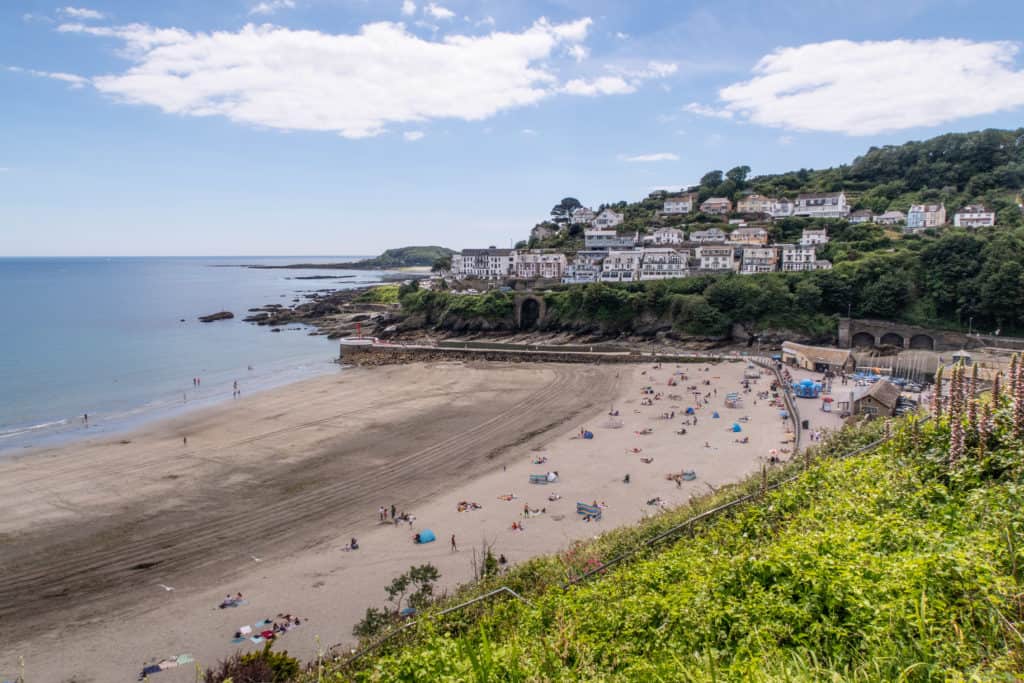 There is so much greenery in almost every landscape shot. Drones took dramatic footage of the rugged coastline and tracked Myrtle from above, driving the little winding, country lanes.
Cameras followed me walking around those quaint little streets of the towns and villages, where there are pretty floral displays dotted alongside old walls and tiny buildings.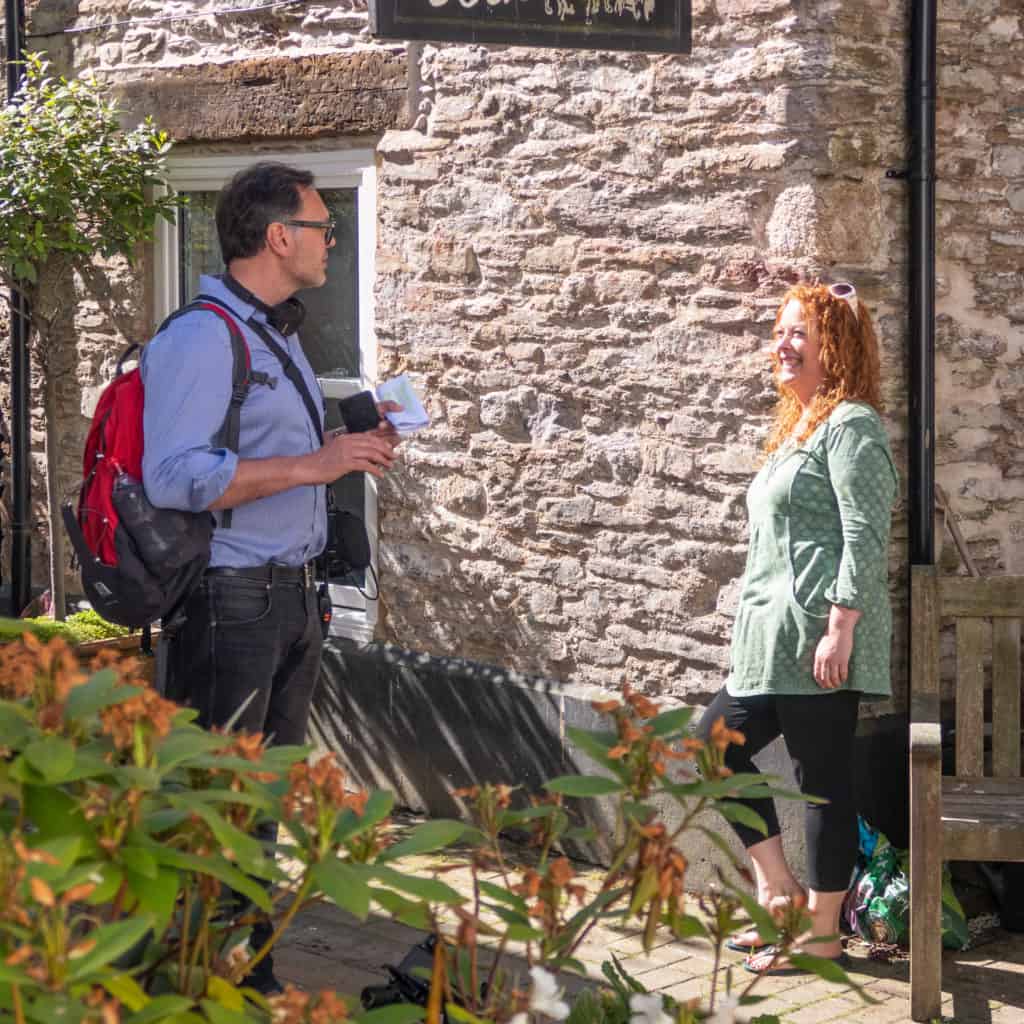 We managed to catch wide sandy beaches, empty thanks to our early starts, with the sea rolling onto their shores.
If you've ever been to Cornwall, you will know exactly what I'm talking about. All those scenes you are never far away from when you're here.
For anyone who has never been to Cornwall and would love to experience everything it has to offer, do pop over to the Visit Cornwall website for lots of great information and inspiration.
Filming in Cornwall was always going to give us a breathtaking backdrop for Hedgecombers Kitchen!
The Food in Hedgecombers Kitchen
I'm not a trained chef but I do love food! Cooking is both a passion and a hobby, which, like many others in the food blogging community, I've been extremely fortunate to be able to turn into a career. As a result, this job rarely feels like work! I could never imagine doing something I love this much every day and getting paid for it!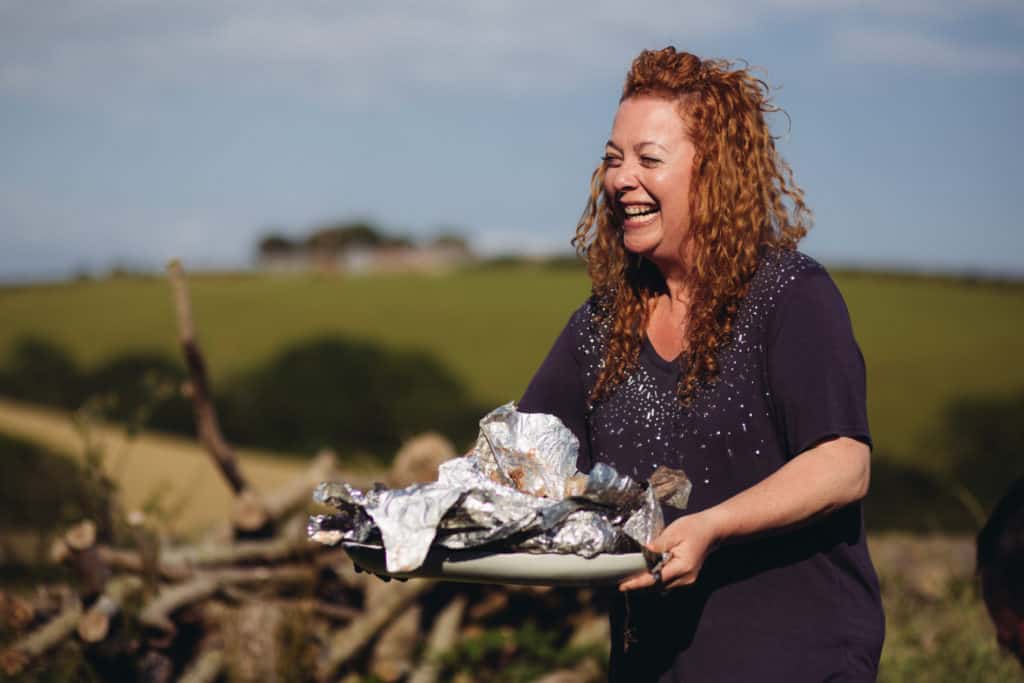 I first started my blog, Hedgecombers.com, in 2008. The blog features recipes which I've created since I first began this journey and there are over 750! My YouTube channel expanded on this with recipe videos. As soon as I got Myrtle, she was my perfect excuse to produce one-pot camping recipes for my real-food-on-the-go audiences.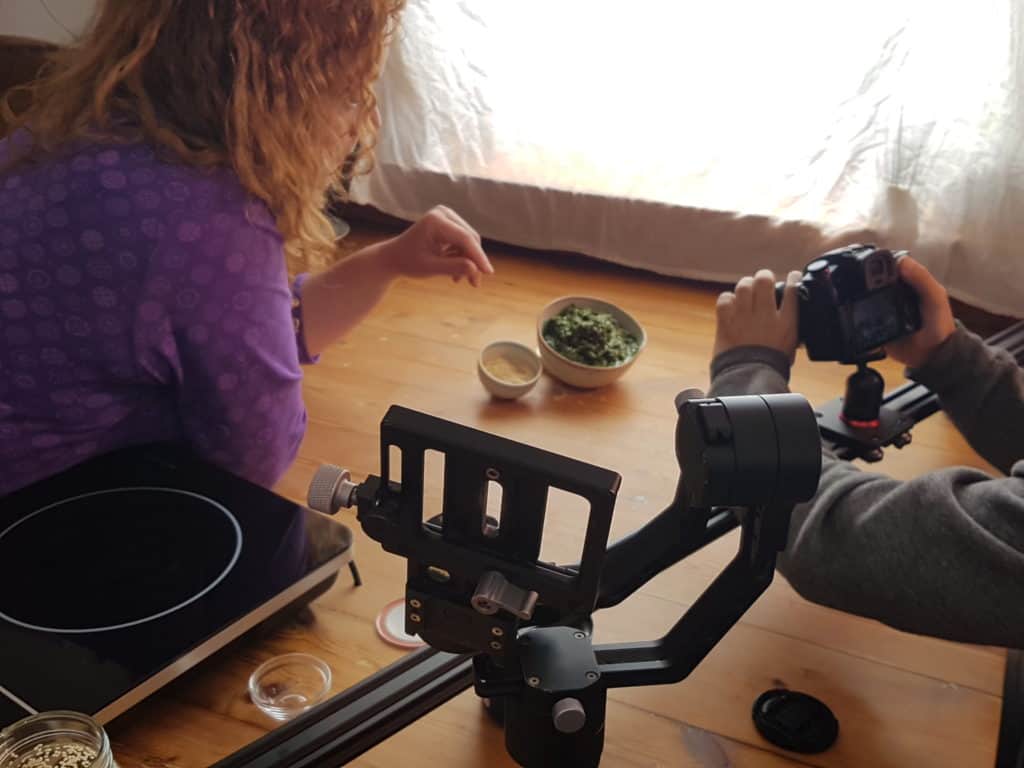 Cooking on Hedgecombers Kitchen
I cook on the show, both in the kitchen at home and also out and about in the van. Anyone who follows my blog or channel will know that I'm ALL about real food. Real food means simple ingredients and it often means keeping the methods simple too. I think about it as how my grandmother would have cooked. Real food doesn't have to be fussy, when you cook with good ingredients.
Real food adventures in Hedgecombers Kitchen
In the show I encourage viewers to experience a 'real food adventure'. To me, that starts with getting out and about in your own local communities (especially in Cornwall whether you live there or are just visiting), to find your local food producers. A great starting point are food fairs and farmers markets. When you go to food fairs, you often get to meet the faces behind the food. You get to speak to the producers themselves, the very people who know exactly how to get the best out of the food you are buying.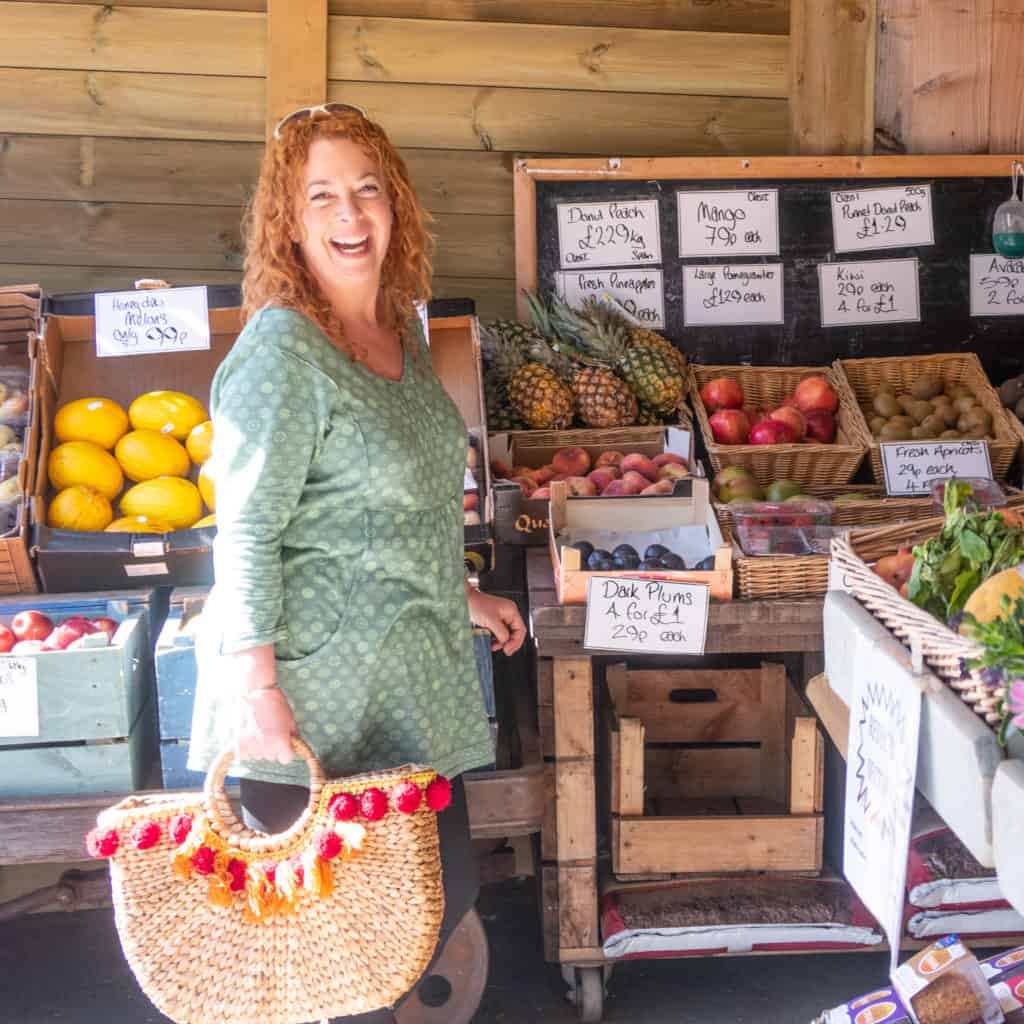 How I created the recipes for Hedgecombers Kitchen
As the main focus of the show, I come up with and make new dishes from foods I find or buy throughout my day.
I worked on the recipes prior to the show being filmed. As soon as one of the food producers confirmed availability for filming, I got to work on creating the recipe for their product. I did this in the same way as I do for all my recipes.
Taking the main ingredient, I usually decide on the type of dish I'm going to cook based on what I fancy on the day I plan my shopping list! That can be difficult at times, especially if I'm hungry! 😊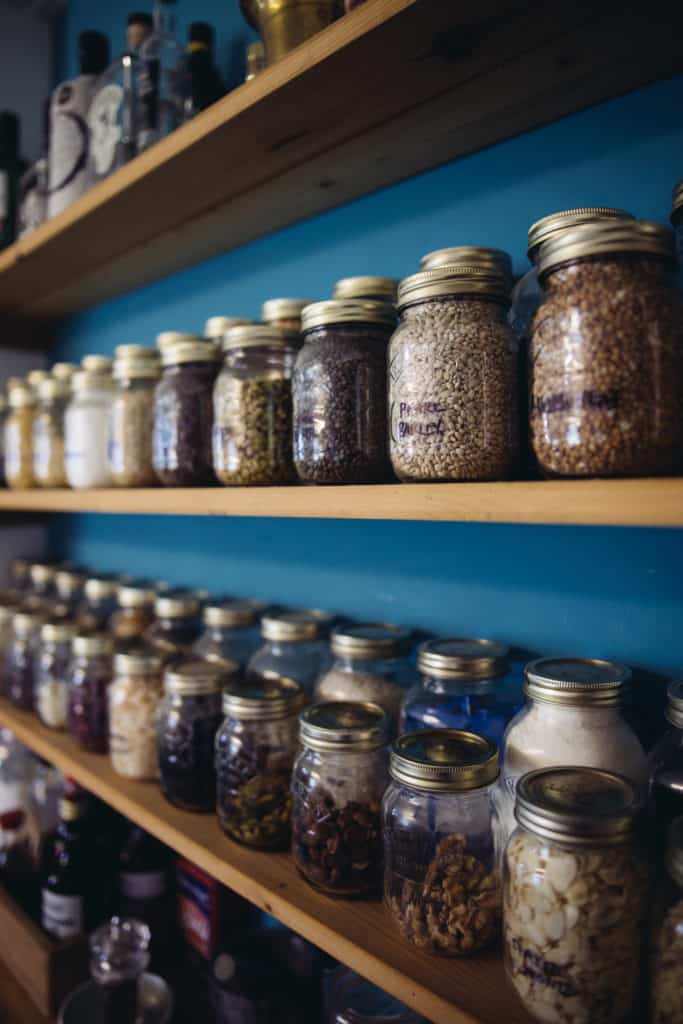 If I can't think of anything, I might do a spot of research – either online or pouring through one of my many, MANY cookbooks. At this point, I am generally thinking and reading about flavour combinations. That often sparks an idea and then I'm off, busily scribbling down my thoughts on what I'm going to need.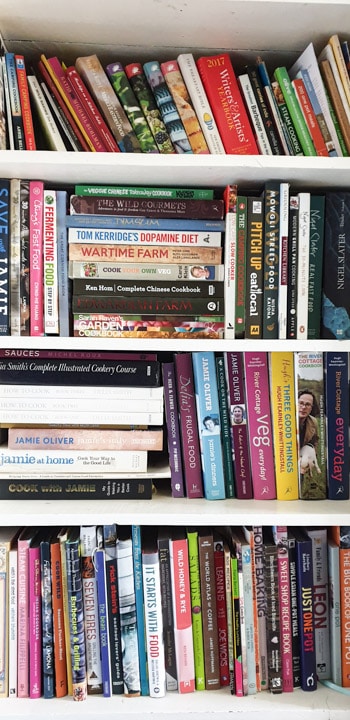 A last minute change of plan!
It wasn't all plain sailing, however! I had everything planned to cook a recipe I'd created with crab for one of the dishes. After considering, researching, working out and creating all the recipes with them all written down, I had been waiting to take a call from the organisation Compassion in World Farming at the time.
Having had sound advice on all the recipes I planned to make, I discovered that I was unable to get hold of humanely dispatched crab in my local area. According to the organisation, crab should be stunned before dispatching: a knife isn't instant as the spine of a crab is set like a fan, not in one central column. Also, crab should never be boiled alive. At this point, I had to go back to the drawing board and I used mussels instead of crab.
Testing recipes for Hedgecombers Kitchen
Once I know I've got all the ingredients, I test the recipe. Not sure why but this always seems to be a popular day in my kitchen, with mum, brother, Jonny, Lizzy all 'popping in' to check I'm ok! Especially when I'm baking, it seems ("Cake? Oh go on then!")! I test all the recipes I make this way and it's fine be me, really. We can't have all that food going to waste, can we?! 😉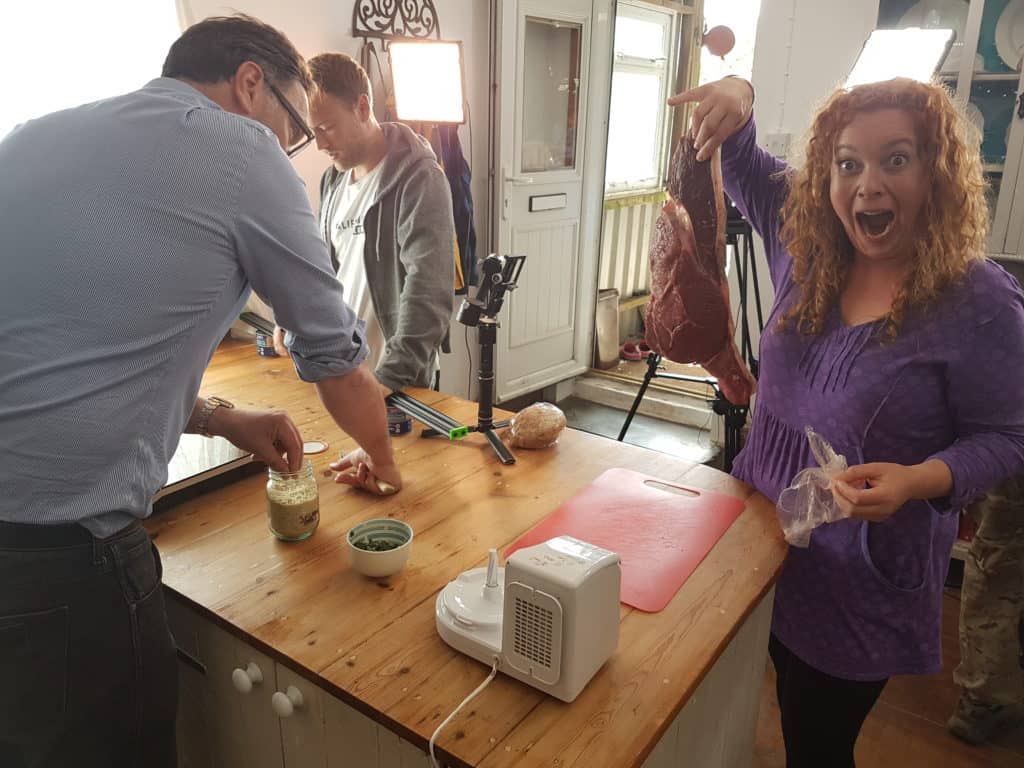 If you're wondering, nope they do NOT always go according to plan. For example, I made three trial batches of Hawthorn Jelly recently and was still not happy with the consistency. If it isn't right, it doesn't go on the blog!
Of course, the huge difference between creating dishes for the blog and creating them for Hedgecombers Kitchen, is that after I'd tested them and was happy with them, I still had to film them ALL during the 10 day window. That had to fit in and around my visits to the producers, travelling around Cornwall and even a fishing trip which was filmed too! I'm sure you can imagine, that did NOT leave much time to record me cooking!
The pressure was real!
Planning, prepping and cooking for the TV show
The logistics you need to think about when organising the food for a 6-part TV series were not straightforward. Planning the shopping and producer visits around filming the right recipes on the right days and ensuring that the ingredients were going to be fresh and good to use took some preparation!
It felt like getting the food ready for Christmas day, only it would be repeated every day for almost a week and with a different dish for every meal! Yikes! It still makes me go cold just thinking about it now! I even had to include catering for a big party with more than 10 guests for the grand finale episode!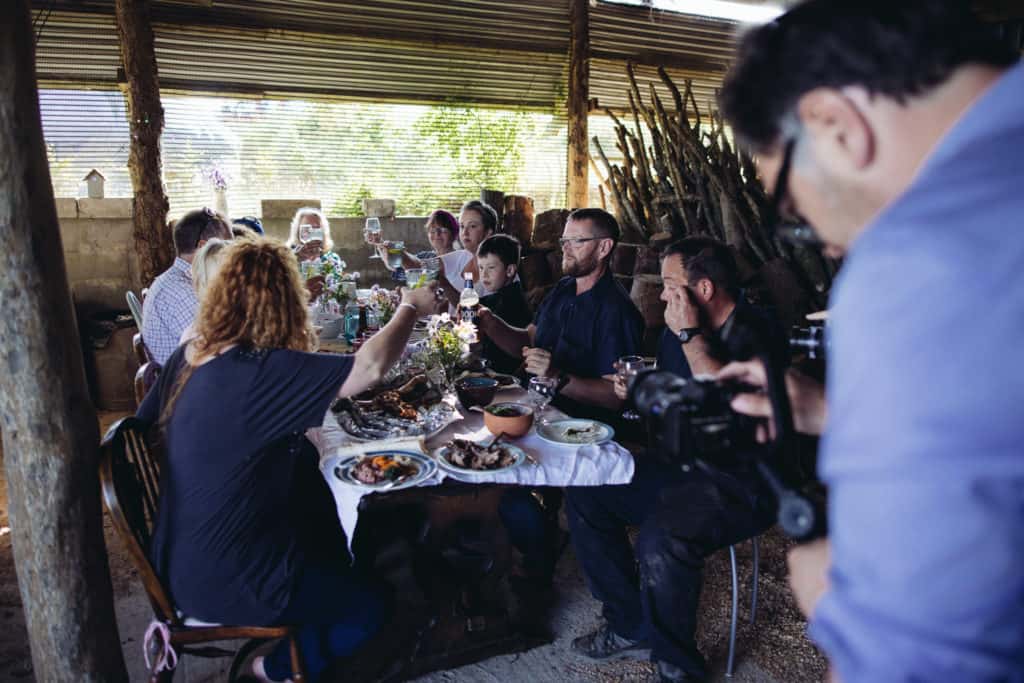 Keeping cool in front of the cameras
I can tell you now, it is a very good job I have more than one fridge and multiple freezers! I did hit on a rather effective way to store the fresh ingredients for the show, if I do say so myself.
In fridge number two, I had a shelf per episode. Each episode/shelf contained three bags of ingredients, one per recipe. During the time the crew were there, I added items to these shelves if there were ingredients which had to be bought closer to the day of filming, to keep them fresh (and there were at least two 'emergency' shop runs I can think of, which involved buying bits I'd forgotten or needed 'just in case'!).
I made sure I marked all the bags up with relevant numbers and matched that to my recipe checklist printouts. Honestly, I have never had to be so organised (and this from the woman who once spent at least two weeks researching which diary planner to buy for the following year)!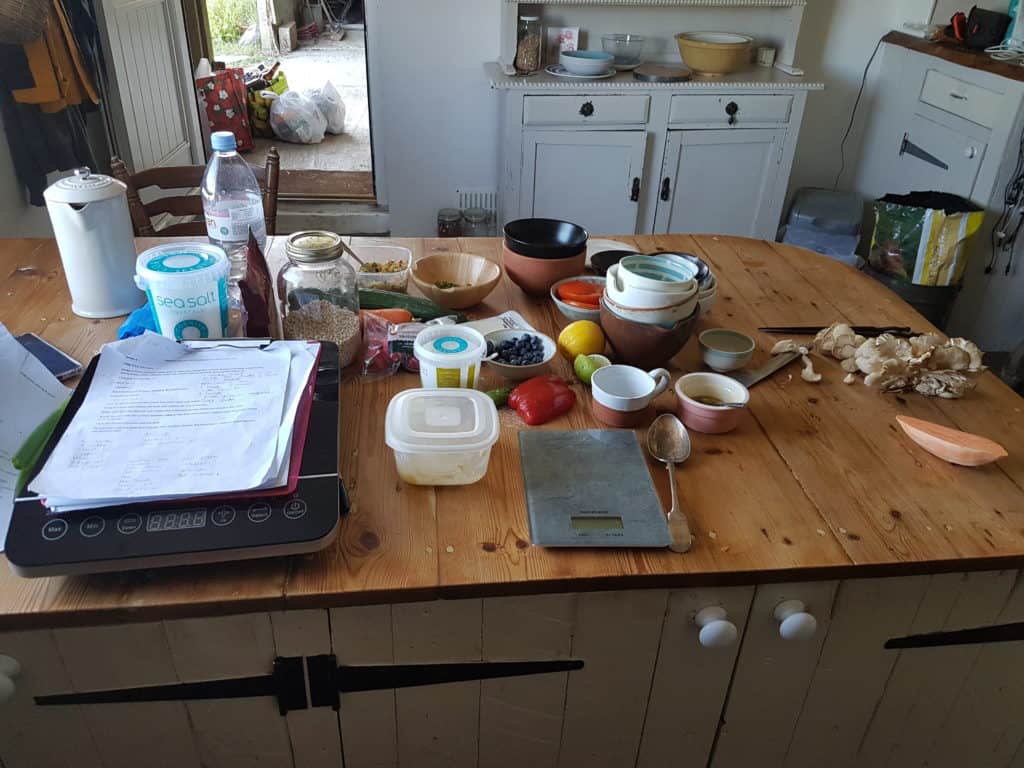 So, having planned out my recipes, deciding which days we were filming which dishes and organising shopping / filming around that schedule, the next big thing (which I didn't really appreciate the implications of until nearer the time) was that I would need to film more than one recipe at a time.
Food prepping #LikeABoss
Ingredients had to be peeled, weighed, chopped, sliced and ready to go and these cameras were not going to be kept waiting. Thank goodness for my wonderful friend Angie! When she wasn't prepping the food all those times we needed it, she was keeping me sane in-between shoots! Actually, I had my own personal crew on a rota for maintaining my composure during the filming – Jonny, Lizzy and Angie all had a role to play there and I was very grateful! Thanks guys! 😊
As well as the food prep, there was also lots of washing up to do in-between filming each dish! The minute the cameras stopped rolling, pots, pans, chopping boards, knives, the food processor and my little bowls, plates and serving dishes had to be washed up!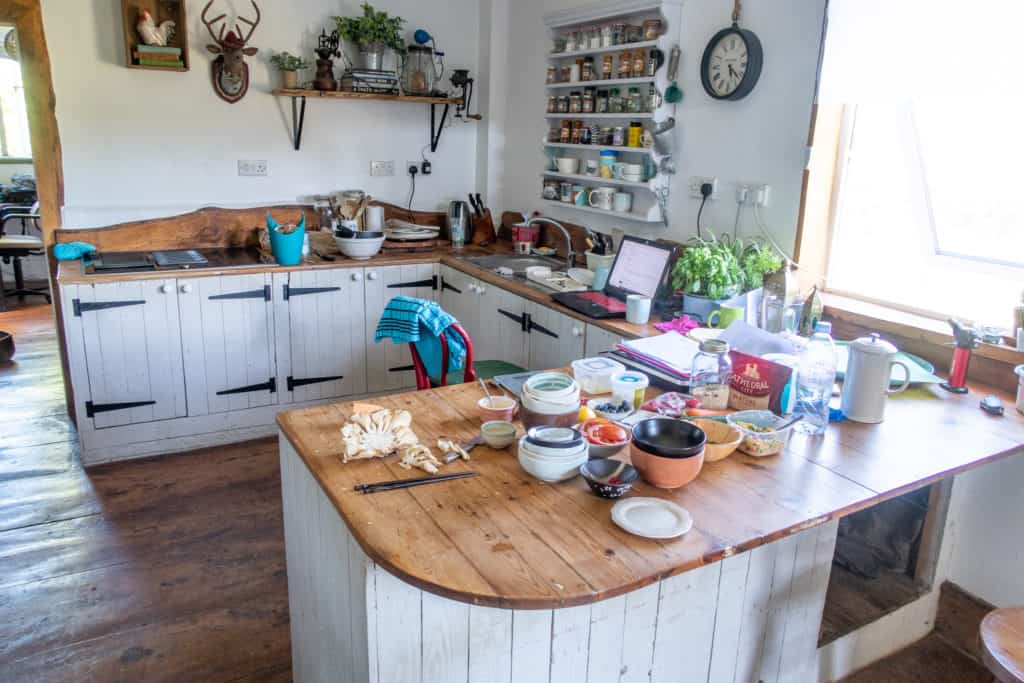 Keeping all those balls in the air isn't something I've ever thought about before when I'm watching my favourite shows on the food channels!
How being on camera for television is different to YouTube
Lots of people said things to me like "But you must be used to it by now! You've been presenting to camera on YouTube for years". However, being on camera for television is very different to producing my usual YouTube content.
TV has to be a lot more polished. With YouTube I can have wet hair, no make up, make errors and I get to call all the shots i.e. how I want it to look, feel, how long I want it to last. There are no restrictions in that sense.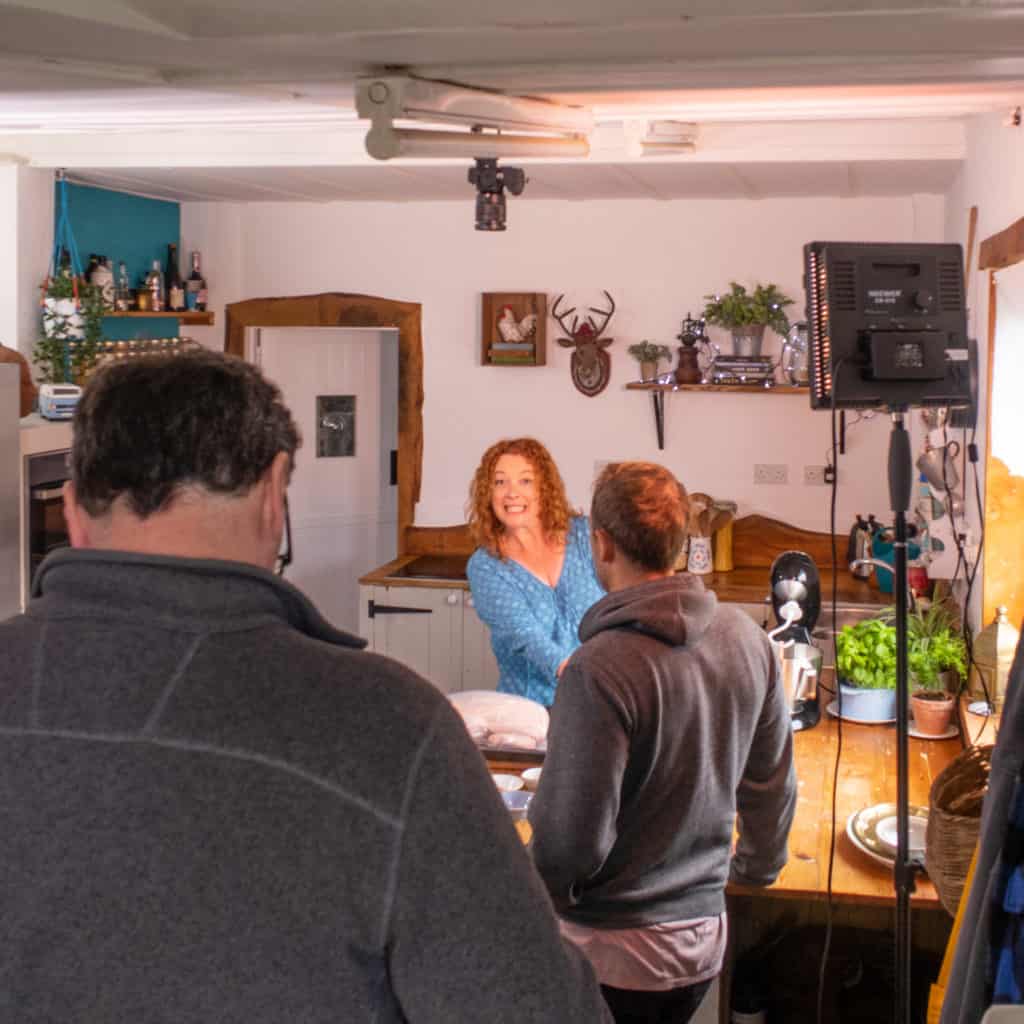 Presenting to camera for television is much slower-paced. With YouTube I'm filming lots of quick vlogs, which I edit as jump-cuts.
I can cut out all my 'ums' and 'ahs' and it is easy to start over if I mess up. With television, there is a lot more structure. There are people there relying on you to make it all go through as quickly and professionally as you can do it. The Director is telling you what to do throughout the whole thing, responsible for making sure that all happens. That's a whole kind of pressure I was not bargaining for!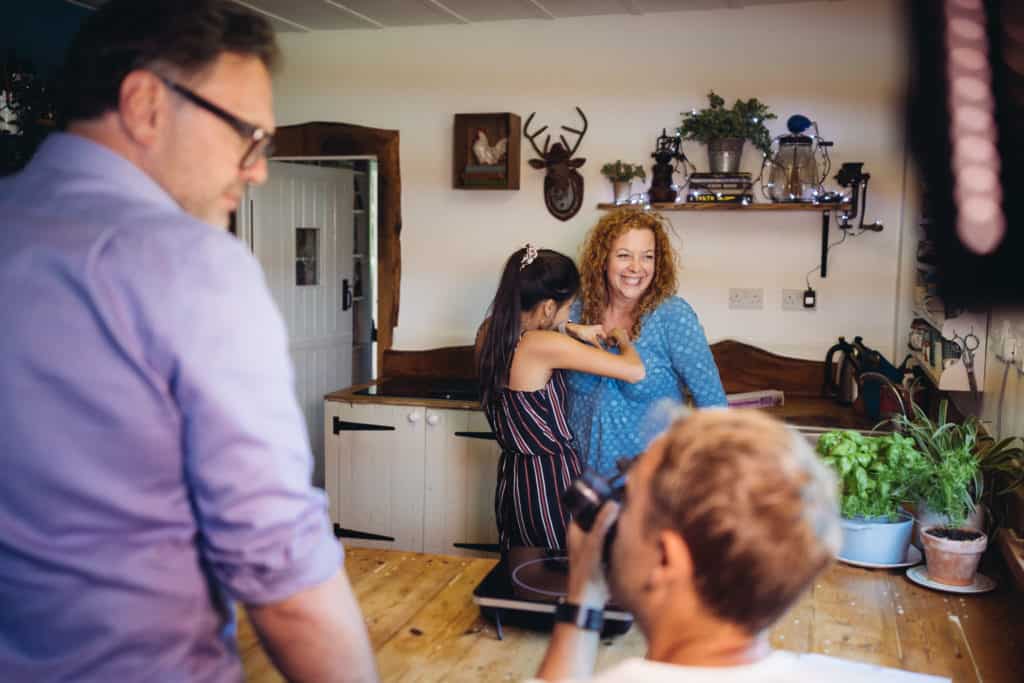 Don't even get me started on how you have to remember to be aware that you're mic'd up when you're all stressed out and ready to rant! #LanguageJane !
#HedgecombersKitchen – it's a wrap! So what's next?!
At the point of writing this article, I've only seen the second edits of the show. That was pre-voiceover and any finishing touches.
I am very happy with it. Cornwall looks beautiful (how could it not?!) and everything has really come together.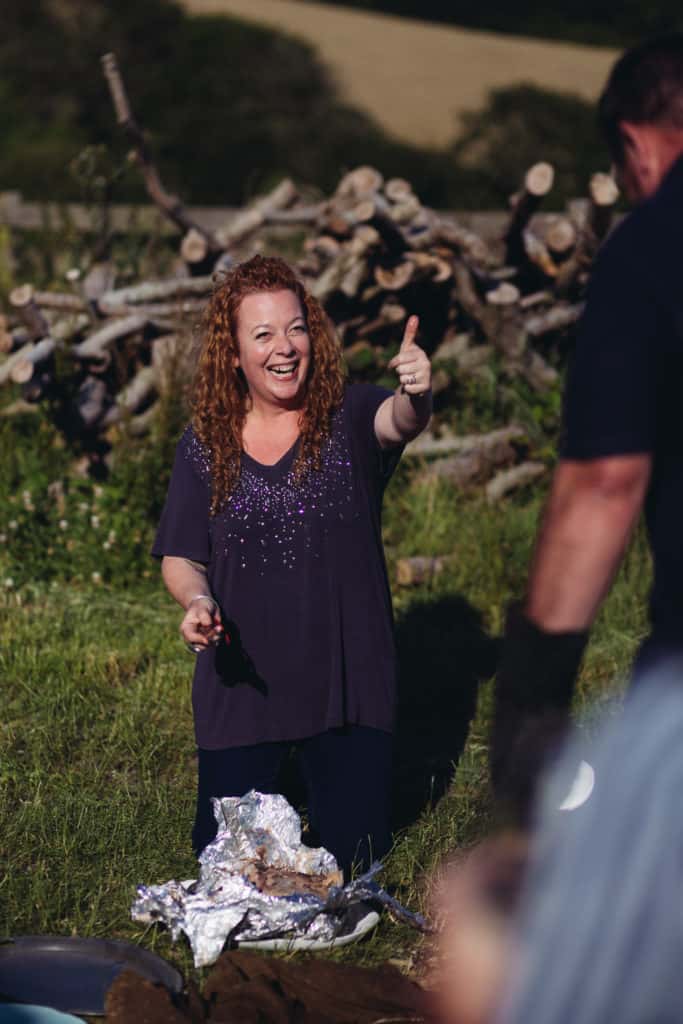 I am waiting to hear on a 'go live' date for Hedgecombers Kitchen. Once it is live, the whole series will be made available all at once (1 to 6 episodes in one go). So if you did have nothing better to do for about 3 hours one day, please feel free to binge-watch every one of them 😉
Hedgecombers Kitchen, the book?
As for me, I fully intend to make the most of whatever the success of Hedgecombers Kitchen throws at me! If audiences are interested in it, publishing the book to go with the series is next on the to do list, for example.
For quite some time now, I've been tackling a whole lot of scary, out-of-my-comfort-zone things I've wanted to do. I absolutely LOVE the way that feels (especially when it is over!).
So all I can say is…bring it on!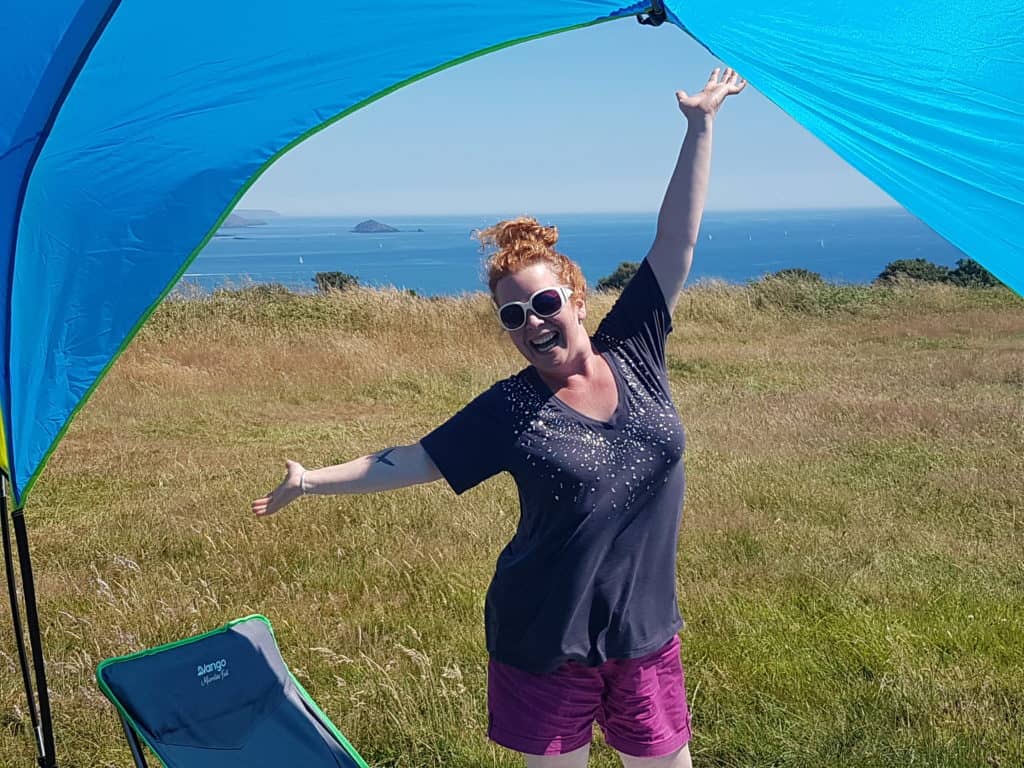 How can you watch Hedgecombers Kitchen?
Follow #HedgecombersKitchen updates on my social channels or subscribe to our newsletter to stay up to date and I'll keep you in the loop as soon as there is news of a launch date! Eeek!
Watch this space!