Duck Liver, Heart & Gizzard Pate.I must admit to never having actually trying gizzard before. Heart yes, chopped and lightly fried in butter it was pleasant enough, but gizzard? Seriously?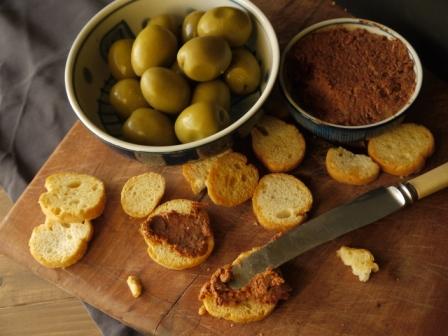 I forgot to get any pics of how to dissect the gizzard, I will do that next time. They are particularly weird looking things, a muscular pocket of stones inside a bird, used to grind up their food in lieu of teeth. When you cut them in half, they look like limpets, freshly prised off a rock. I can tell I'm making you hungry.
I used the offal of a 3 month old Muscovy drake. The liver, heart & cleaned gizzard weighed in at 100g. Of course you can use 100g of liver if that's all you can find from your butcher, but if you are growing your own meat birds you won't want to waste a thing. And if you are in the market for another tasty pate recipe, go take a peep at my yummy venison liver pate. It's just delicious!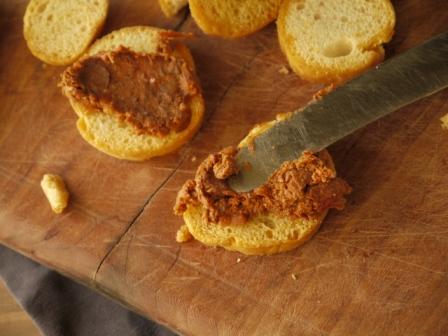 Duck Liver, Heart & Gizzard Pate
Roughly 100g of duck (or chicken) offal, cleaned and diced
3 shallots, finely diced
2 cloves of garlic, crushed
3 tbsp butter
1 tbsp tomato puree
a Pinch of salt, pepper & chilli powder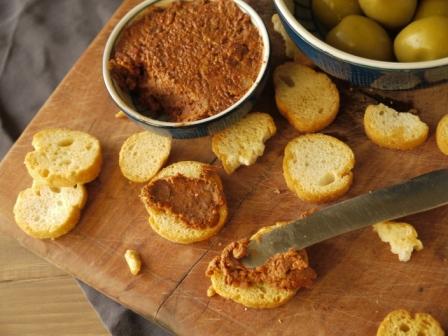 Heat 1 tbsp of butter in a large frying pan on a medium heat. Sweat the shallots & garlic for a couple of minutes till softened. Turn up the heat & add another tbsp of butter and the chopped meat, letting it brown all over.
Empty it all into a food processor, adding the remaining ingredients and pulse until as smooth as you like your pate.
Tip into a small pot and cool in the fridge. Cover tightly with clingfilm and eat within a couple of days, or store in the freezer for up to a month.
The verdict? Really, really good! Piled up on hot toast or crackers, it is a soft, gentle flavoured pate, perfect as a starter or light lunch.