25 One-Pot Meals
Do you love eating good food, but don't love cooking?
Do you ever feel overwhelmed with having to cook every single day?
Do you regularly get takeout or buy ping meals because you're too tired/can't be bothered/have no clue what to cook?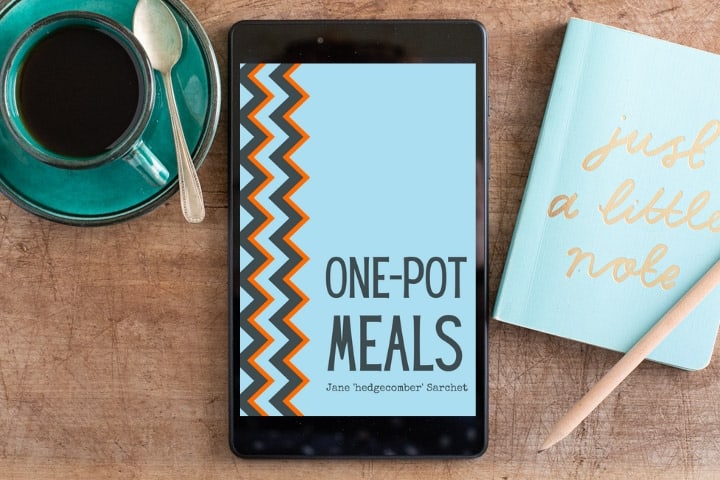 I hear you!
That's why I've created this little cookbook with 25 delicious recipes that are not only simple to follow, but cook in one pot with the minimum of fuss.
Each recipe has metric & US measurements so it will be easy to follow wherever you are in the world.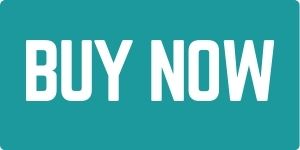 The recipes are inspired by a huge range of cuisines. There's plenty of vegetarian recipes, along with seafood, poultry and meaty ones too.
And every single recipe is packed with flavour.

So together, let's turn all those mealtime frustrations into a brand new outlook on preparing, cooking and eating meals that you thoroughly enjoy.
Why Are One-Pot Meals So Great?
By choosing meals that require minimal effort (and minimal washing up!) you can start to learn how to enjoy the process of cooking fresh recipes, from scratch.
All 25 recipes are:
QUICK! They're ready & on the table in 30 minutes or less.
EASY! No skills or fancy equipment needed.
TRIPLE TESTED! So you are guaranteed a perfect meal, every single time.
NO OVEN NEEDED! All can be cooked on the stovetop (or in my case, on the camp stove!)
USE REAL-FOOD INGREDIENTS! Learning to cook simple foods, from scratch is 100% the best way to save money, improve the quality of the foods you eat and know exactly what you're putting into your body.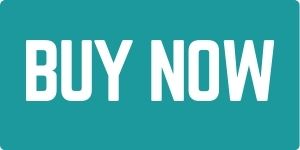 You don't need any previous cooking experience, and you don't need a kitchen full of all the latest gadgets. In fact, if you have a large frying pan and a saucepan, you're sorted!
And if you ever get stuck with any of the recipes, drop me a quick email explaining the problem and I'll help you through it :)
What Recipes are in the eBook?
Here's the full recipe list from the eBook: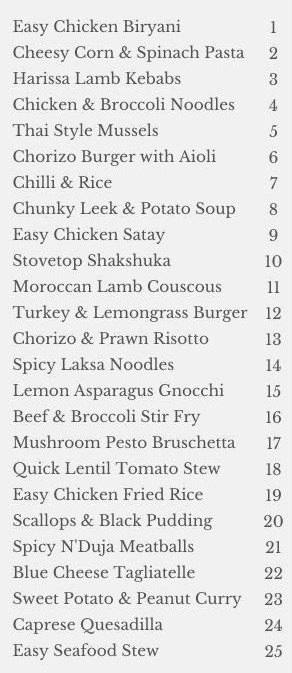 That makes: 9 vegetarian, 6 poultry, 6 meat & 4 seafood recipes!
Each recipe contains:
a full list of easy to find ingredients
simple step-by-step instructions to prepare and make each dish
estimated prep & cook time
a clean design that is easy to work from, even if you're reading it on your phone

What is an eBook?
Great question! An eBook is a digital file that downloads to your phone/tablet/laptop so you can open and read it anywhere, anytime. Yes, even inside the supermarket when you've forgotten your shopping list and need to check the ingredients (anyone else?!)
Because it's a file rather than a physical book, you get it immediately after buying so you can get reading straight away!
Simply hit this button and follow the easy steps to purchase & download the eBook straight away: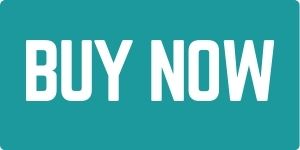 Can I Print my One-Pot Meals eBook?
Absolutely! Just like I have in the pic below, you are very welcome to print it out!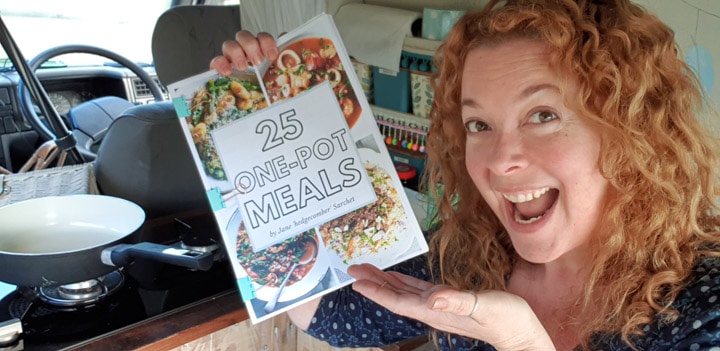 I like to keep my printed copies in my campervan kitchen so I always have some inspiration when my brain is tired but my belly is rumbling!
You can print it on a home printer, or take it to a print shop where they can print it professionally for you. For a small extra fee, they'll even bind the edges if you're feeling fancy!
I've purposefully kept the full-colour images small to save on printer ink.