The One Pot Veggie eBook has landed! 25 stunning one-pot vegetarian recipes designed to up your camping game to ninja level!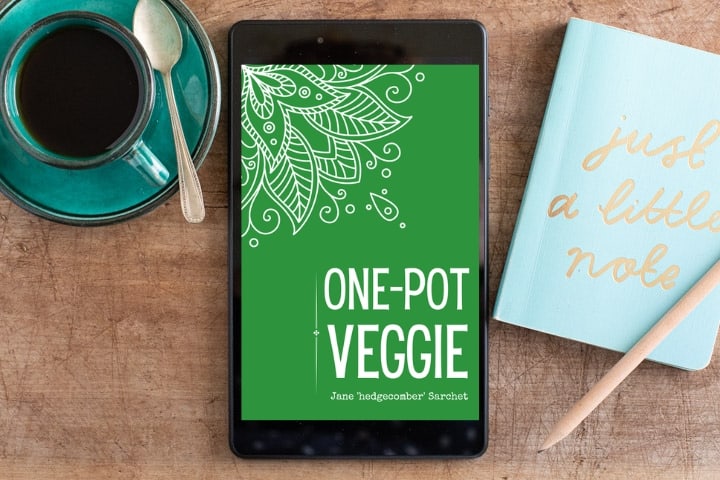 Initially written for taking on camping trips, this tasty little digital cookbook has been used by readers all around the world bit away camping and at home in the kitchen!
Either way, it'll help take all the stress out of meal planning whether you're cooking for vegetarians, vegans and (shhh!) even the meat-eaters.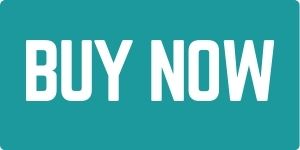 The recipes are all:
Cooked in 25 minutes or less, saving gas and your time
Cooked in just one pan, because no one likes washing up!
Triple tested, so you know they'll work and taste great
Have US & Metric measurements
Use real-food ingredients.
Each recipe is laid out clearly, with simple step by step methods to walk you through easily, even if you're reading it on a phone.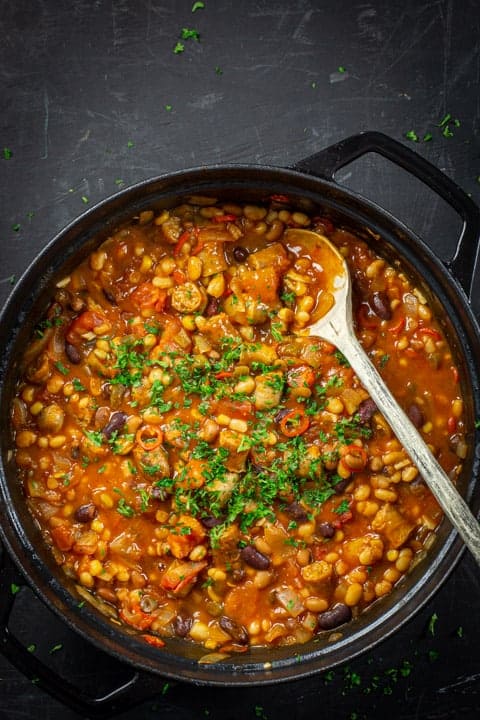 One Pot Veggie eBook
The recipes are (mostly) well balanced, cheap, healthy and use easily sourced ingredients. That said, as you're on holiday, we figured some of them could blow the budget on all accounts ;)
These recipes are my favourite ever veggie one-pot dishes that I've created over the years. Some of them are brand shiny new, and some have come from my 12 years of creating real food recipes online and for magazines.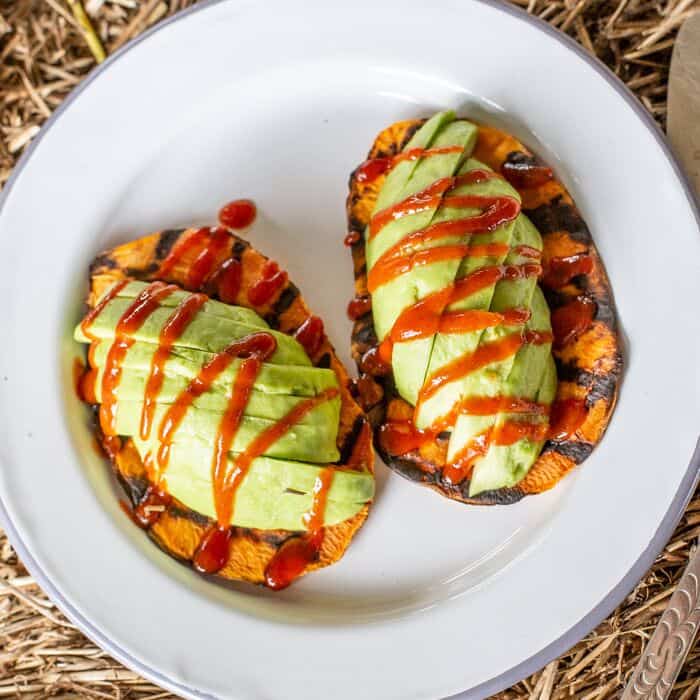 Inside you'll find a good mix of low carb, vegan, gluten-free, dairy-free, low fat, plus a few hangover cure recipes that are none of the above!
However, every single one of the 25 recipes are 100% vegetarian and have an emphasis on real food ingredients.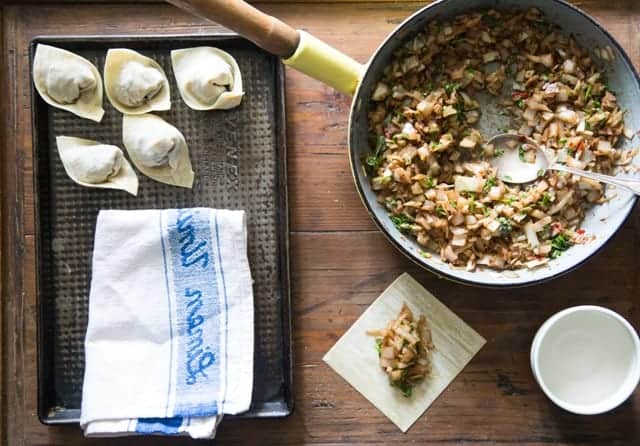 How does a recipe eBook work?
Great question! Think of an eBook as your favourite cookbooks, however instead of having to lug heavy books with you camping, the books live inside your phone, tablet or laptop.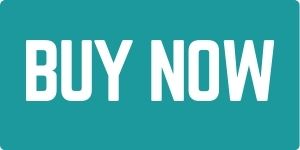 When you buy our Veggie Camping Meals eBook, you'll be sent the book as a PDF file. Instantly! This file will be stored on your computer (or phone/tablet) and you can open it whenever, and wherever you want.
Hiking through the Amazon? Your book will be there.
Family camping holiday to the South of France? Your book will be there.
Climbing Ben Nevis? Your book will be there!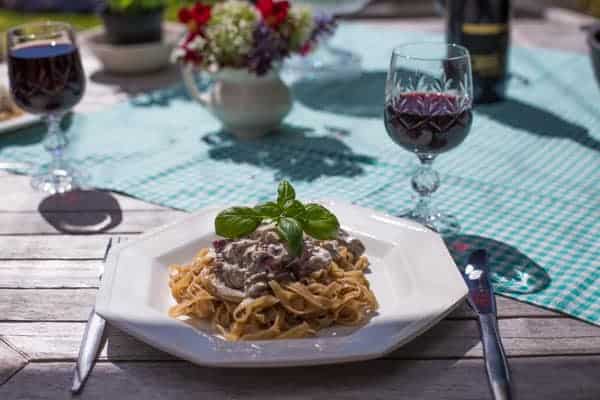 Can I print my Camping Recipe eBook?
Once you've downloaded it, it is yours to keep. That said, if you'd rather have a physical copy, you can easily print out the PDF and store it in your camp or campervan kitchen.
Either use a home printer or take it to a print shop who will be able to print and even bind it for you. Apart from the front page, we've kept the full-colour image on each page small to reduce the ink needed to print your book out.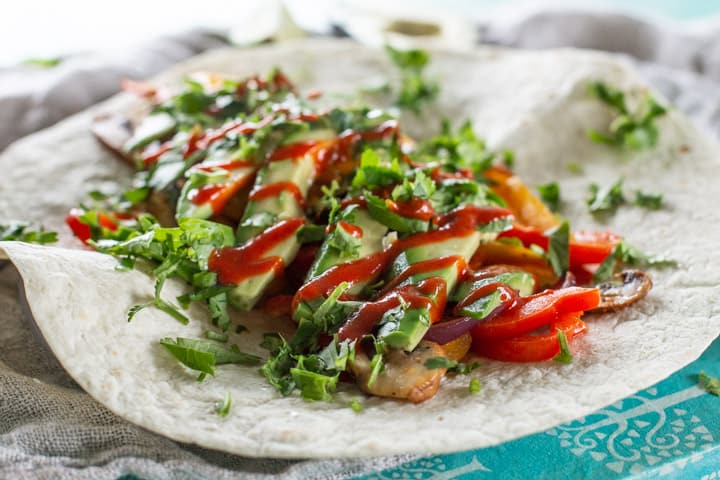 So, want to snag your very own copy right now? Simply hit the button below and make your next adventure that little bit tastier.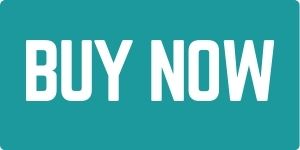 And please don't forget to share any pics of the recipes you make from this book!
You can tag me anywhere on social as @hedgecomber and I'll keep an eye out and share all that I see.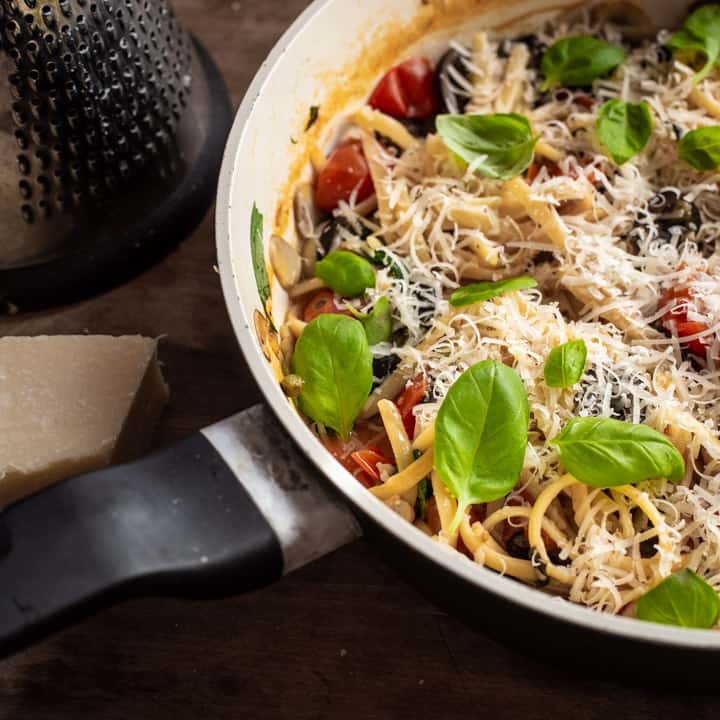 Want More Easy Camping Food Recipes & Ideas?
Well, you're in luck! This eBook is the first in a series of camping recipe books I plan to launch this year.
To be updated when the next one is ready for download, please join our (free!) newsletter here and we'll be in touch.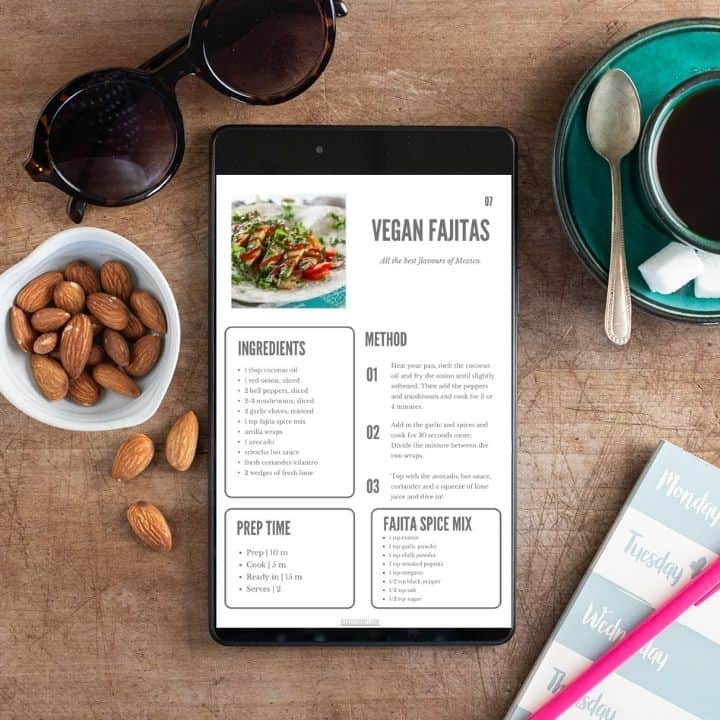 Want to share this book with your friends, family and audience?
That's awesome, thank you! The content, recipes and images are copyright protected, so I kindly request that you don't send them the book, but instead direct them to this page so they can buy their own copy.
As always, happy camping :)
Jane x