This Beef and Broccolini Stir Fry has a light Asian twist, is full of fresh vibrant flavours and make a delicious low carb one-pot meal.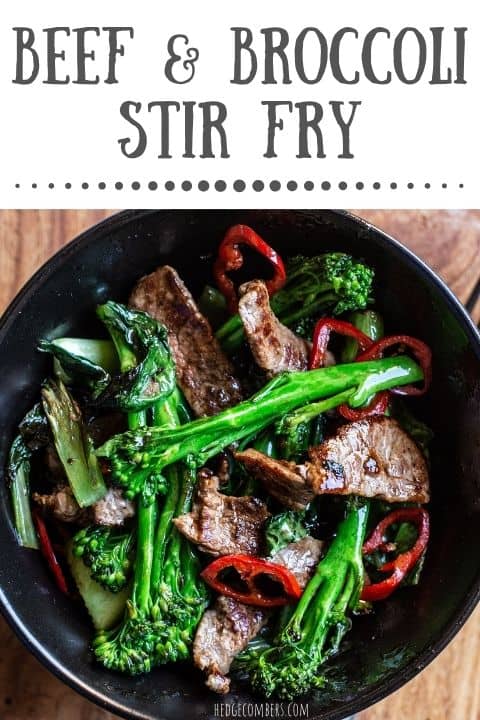 This recipe is taken from my latest eBook!
Here's a link if you'd like to take a look: 25 One Pot Meals eBook.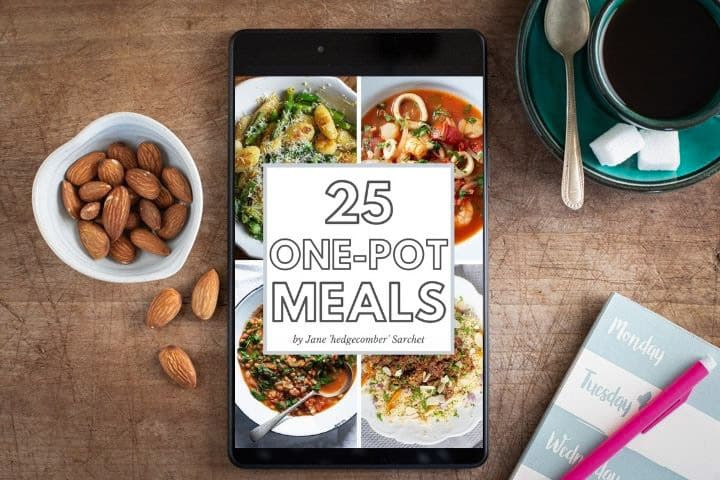 Beef and broccoli, two of my absolute favourite savoury flavours, go together extraordinarily well.
And in this stir fry, we add in some Asian flavours such as toasted sesame oil, soy sauce and red chilli for a beautiful blend of flavours.
In the following recipe, I'm using broccolini, but regular broccoli will work just as well.
Just follow the recipe notes below to get it perfectly cooked.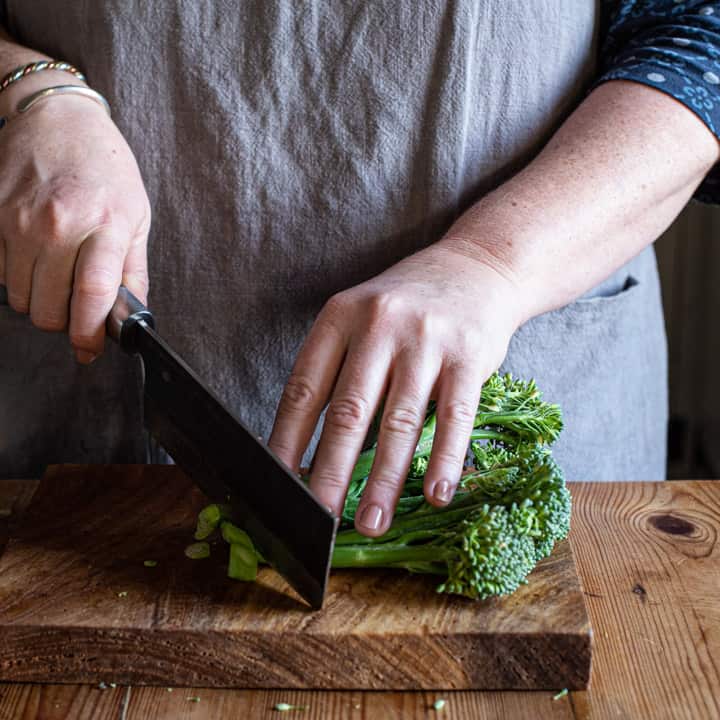 What is Broccolini or Tenderstem Broccoli?
'Broccolini' is also known as 'Tenderstem Broccoli', depending on where you live.
Surprisingly they are both trademarked names, as they are hybrid vegetables.
However don't panic, this doesn't mean they are genetically modified or anything. A hybrid is simply two plants that were crossed (naturally), in this case by humans rather than by nature.
The two plants involved in this little love tryst were, unsurprisingly broccoli, and Chinese kale.
OK, that's the science lesson out of the way! What do we need to know about cooking Broccolini or Tenderstem Broccoli?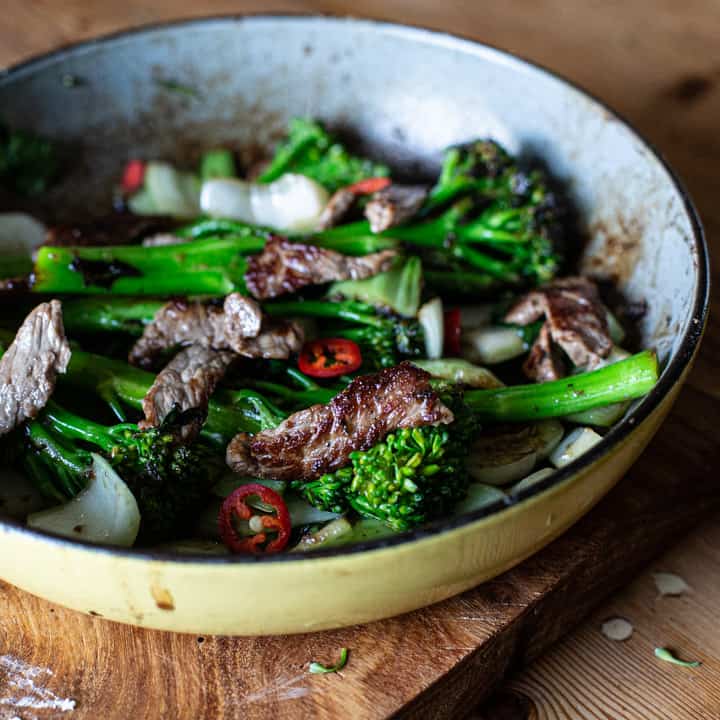 How Do I Cook Broccolini or Tenderstem Broccoli?
I use it in exactly the same way as I would regular broccoli. It can be steamed, boiled (be careful not to overcook it with this method!), roasted, BBQ'd, stir-fried and even eaten raw.
My absolute favourite way to prepare it is by sauteing it. This can either be with other veggies in a stir fry. Or as a really quick side dish all on its own.
As it cooks the stalk goes bright green and really glossy. Whilst you can chop it up into bite-sized pieces before cooking, I think the elegant long green stalks look absolutely beautiful served whole.
Either way, you'll want to chop off the very end part of the stalk that will likely have dried out a bit since being picked. Then give it a good rinse under the cold tap.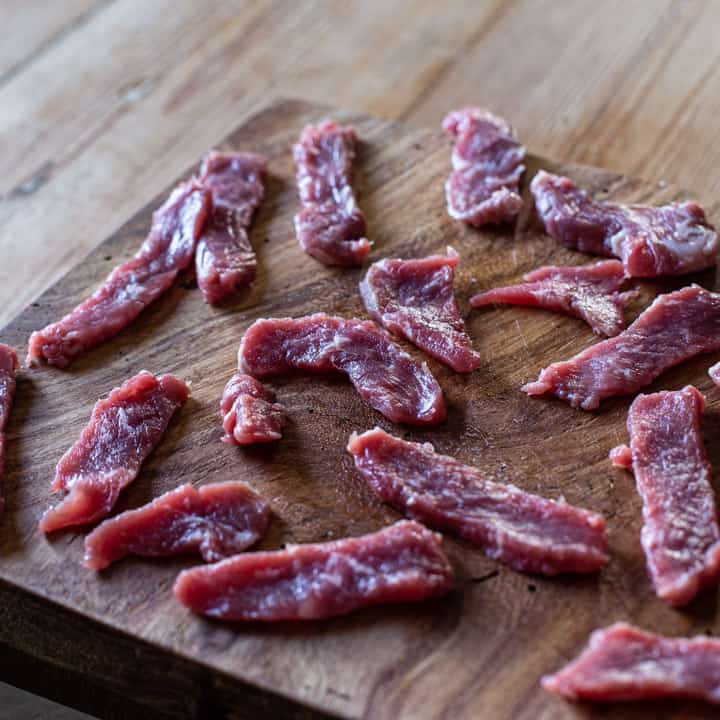 What Cut of Beef Should I Use in a Stir Fry?
I'm using a sirloin steak in this recipe as I like beef to be extremely tender. Whilst it's one of the pricier cuts here in the UK, in this recipe one steak is shared between two people. So I figure it's actually quite economical!
That said, I would happily use a cheaper steak such as a rump steak in this recipe as the meat is sliced really thin before cooking, and I always cut it against the grain.
If you're not sure what that means, look closely as your steak. You'll see there are threads, or lines, of muscle running through the meat. When you slice it, you want to cut across those threads, not with them. This simply means that when you chew the cooked slice, there will be little resistance from the meat as the fibres are already broken down.
And this my friends, means no chewy bits :)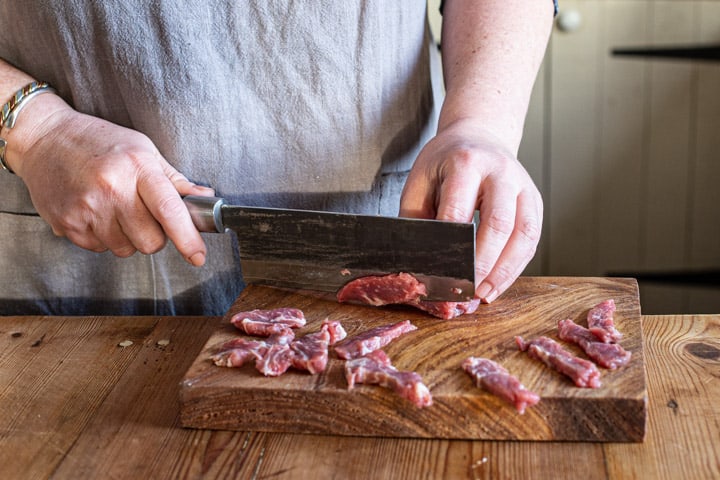 How to Best Cook Steak in a Stir Fry
When I want to slice meat in this way, I prefer a steak that is smaller, but thicker. About an inch or so thick is ideal as it gives you the perfect sized bite in your stir fry.
You can either ask your butcher to cut you a steak to the thickness you want. Or rifle through the plastic packs of ready-cut steaks in the chiller cabinet at the supermarket till you find one that fits your purpose.
Either way, when you are ready to cook, take your steak out of the fridge 10 minutes or so before you want to cook.
Pat it dry with some kitchen paper, then slice it whilst it's still cold with your sharpest knife. Make each slice as thin as you can (mine were around 2-3mm thick), and lay them out on a plate or board to come up to room temperature whilst you prep your other ingredients.
Get your wok, saute or frying pan very hot before adding the oil. Glide the oil around to coat the bottom of the pan. Then carefully but quickly add your steak slices in one layer.
By the time I had laid my last piece of steak out, the first was ready to flip (you'll know it's ready when it is no longer stuck to the pan).
And when you flip, you'll see the most wonderful seared caramelisation has occurred. I promise at this point your mouth will start watering in anticipation!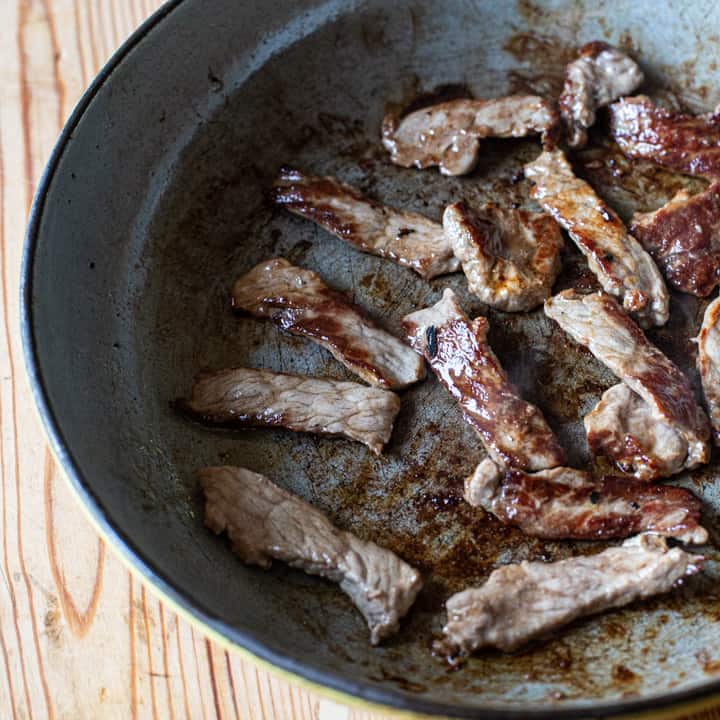 How do I Make a Quick, Asian Style Stir Fry Sauce?
This really couldn't be easier and it only takes 3 ingredients!
In a small bowl add the level teaspoon of cornflour or cornstarch. Mix in the soy sauce and toasted sesame oil, it will be lumpy at first, but just keep mixing and in no time you'll have a smooth sauce.
Add the sauce to the pan right at the very end, when all the veggies are cooked just how you like them.
It will add flavour, but it will also create a delicious thick sauce that coats all the meat and veggies.
It really makes this dish!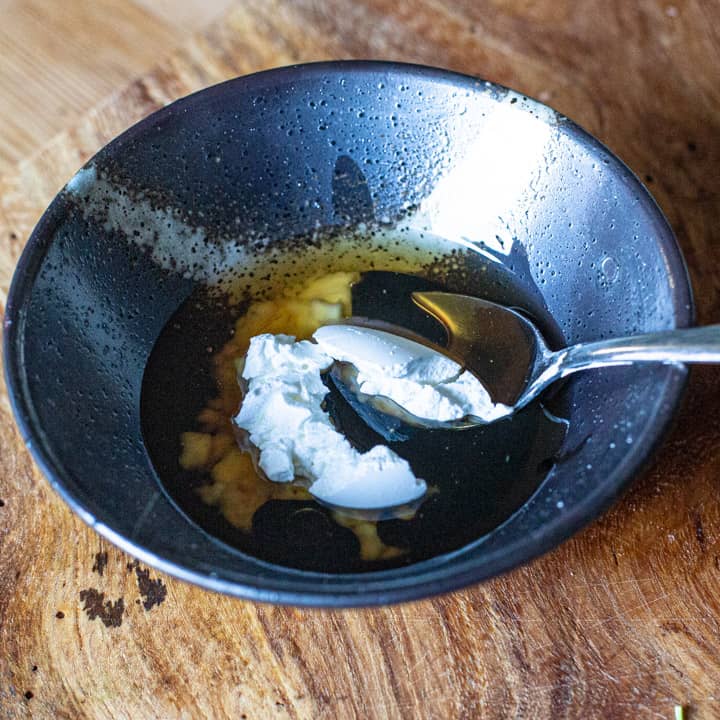 If you'd like to see just how easy it is to bring all of these elements together into our yummy one-pot beef and broccolini.
Take a peek at today's video where I knock up this recipe in Myrtle my VW campervan!
Watch this recipe video on YouTube!
Beef and Broccolini Stir Fry
Feel the need for more quick & easy one pot meals in your life? can't say I blame you!
Here's my latest One-Pot Meals eBook that is packed with yummy recipes, just like this.
And if you make this, or any of my recipes, feel free to tag me in any pics you share online. You can find me pretty much everywhere as @hedgecomber.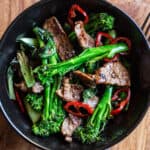 Beef and Broccolini Stir Fry
Keyword:
beef and broccolini, low carb, one pot
Ingredients
2

tsp

toasted sesame oil

200

g

sirloin steak

trimmed of fat and/or gristle

150

g

Broccolini

Tenderstem broccoli, or broccoli

100

g

pak choi

1

tbsp

soy sauce

1

tbsp

toasted sesame oil

1

level tsp

cornflour

or cornstarch

1/2

red chilli

thinly sliced
Instructions
Preheat a wok, large frying pan or saute pan on high.

Slice the steak into think slices, cutting against the grain (see above)

Add 2tsp of sesame oil to the pan, then carefully lay the steak slices out in the hot fat in a single layer.

Cook for one minute, then turn and cook for one more minute.

Remove from the pan and pop onto a plate. Keep warm.

Add the broccoli to the pan, stir-frying quickly until bright green and glossy. Add a little more oil if the pan gets dry.

Add the pakchoi and cook until wilted.

In a small bowl mix the cornflour, soy sauce and sesame oil until smooth.

Pour this into the pan and toss quickly with the vegetables.

Finally, add the steak and chilli into the pan. Toss once more and serve.
Recipe Notes
If using regular broccoli in this recipe, follow these simple steps:
Cut the head of broccoli in half.
Snip out small florets from one half, trying to get each piece to be 'bite-sized'.
The stalk can them be cut into thin strips, again aiming for bite-sized pieces.
As a rough guide, half a regular size head of broccoli will be enough for the 2 servings in this recipe.
Nutrition Facts
Beef and Broccolini Stir Fry
Amount Per Serving
Calories 276
Calories from Fat 144
% Daily Value*
Fat 16g25%
Cholesterol 61mg20%
Sodium 618mg27%
Potassium 760mg22%
Carbohydrates 8g3%
Protein 26g52%
Vitamin A 2808IU56%
Vitamin C 106mg128%
Calcium 116mg12%
Iron 3mg17%
* Percent Daily Values are based on a 2000 calorie diet.