This Kir Royale recipe with prosecco is a simple, yet classic cocktail recipe. It is made with the blackcurrant cassis that I made earlier this summer from homegrown berries. Oh and lots of added sparkle!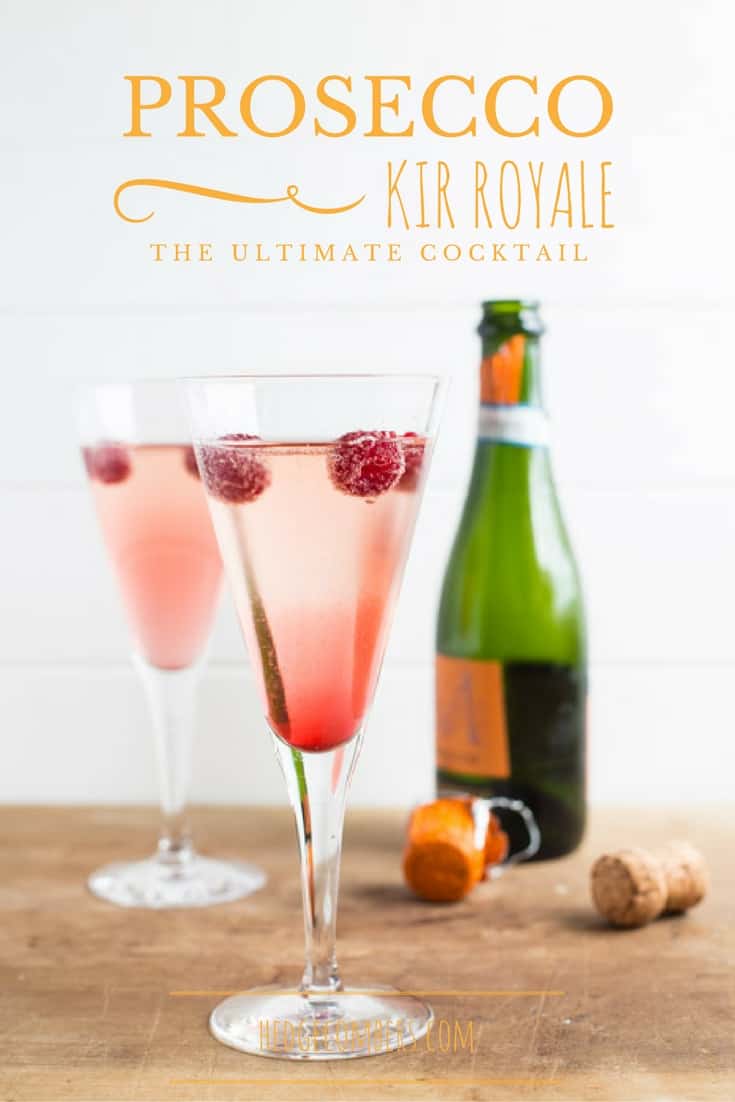 Happy Bank Holiday Monday! Is the sun shining for you? I do hope so :)
Before we get to the important part (i.e. this amazing kir royale recipe with prosecco AND using a special homemade added not-so-secret ingredient – yum!), let's just take a moment to talk about bank holidays around here.
Bank holiday weekends in Cornwall are a funny state of affairs for those of us that actually live down here. It is the apex of 'silly season' and leaving home is best avoided at all costs. Pre-planning your weekend is an important survival tool ensuring that you can celebrate those magical three days off, with none of the chaos of living in a touristy area :)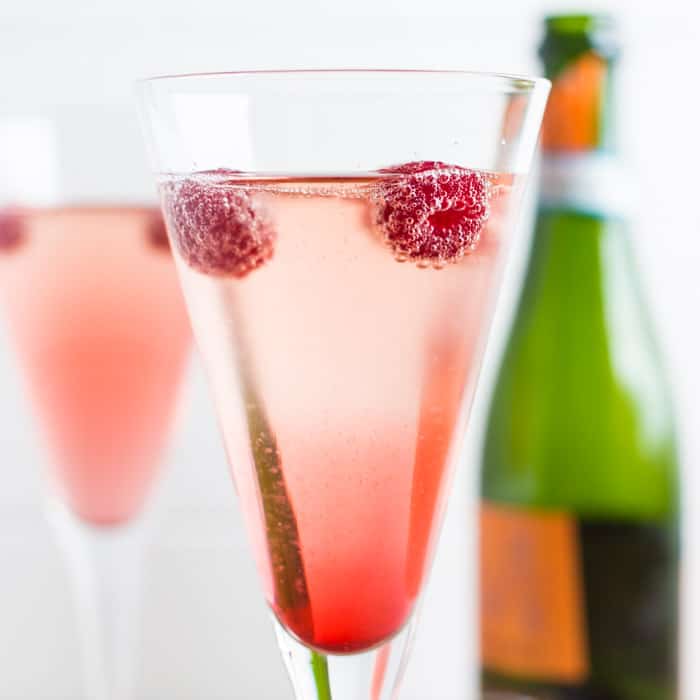 Prosecco cocktail with cassis
As part of my pre planning grocery haul I decided to splurge on a bottle of something fizzy. The main reason for this was that not-so-secret ingredient I mentioned sitting in my store cupboard. I decided that it was time for me to pimp my recent stash of homemade blackcurrant cassis that I made a couple of weeks ago and give a Kir Royale cocktail recipe a go, particularly as I'd never made it before.
The grown up, organised me wanted to stash this jewel like treasure for the long winter months. I mean who wouldn't?! Just look at it (see below)! However, the excitable (over 18) child in me wanted to party, get some prosecco and sip a pimped up cocktail or two instead. I mean, who do you think was gonna win?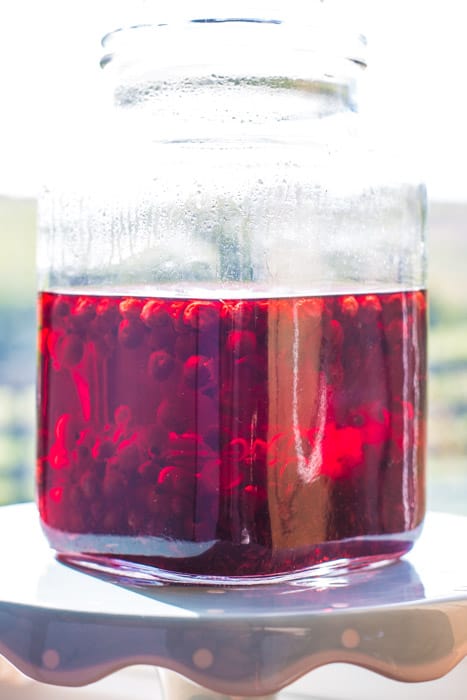 This Kir Royale recipe is so pretty in pink!
As far as cocktails go, this recipe is really rather pretty. It's pink, for starters! With bubbles! What's not to love!? If you're keen on pink cocktails generally and perhaps prefer a vodka base, I can also highly recommend this Pink Elephant Cocktail (maybe not all at once though – drinking responsibly is definitely the way forwards).
The Kir Royale cocktail tastes refreshing and spangly, a little bit sweet and a little bit tart.
Overall, damn tasty.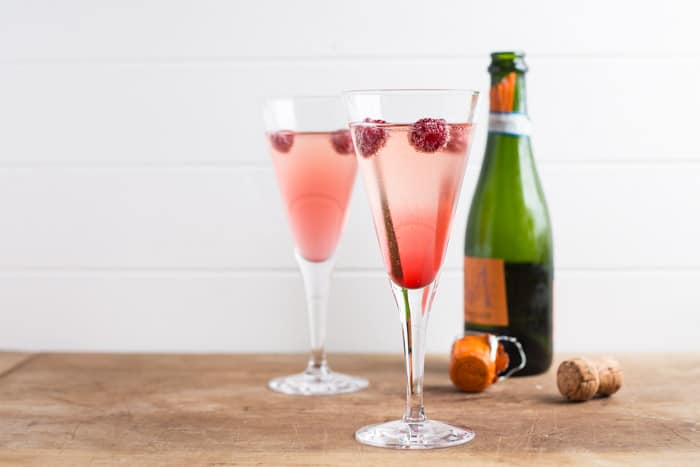 Kir Royale Cocktail recipe with prosecco
So out came the prosecco and the fancy glasses. I even managed to forage a few raspberries from the allotment to pop in and finish it off. These are optional, but I used them for some added fruity bling!
It's important that any cocktail is enjoyed in good company.
I'm very lucky as I happen to have some very lovely neighbours and we all very much enjoy any excuse to get together, especially over good food and drink! They happen to enjoy a glass of bubbles!
I shared the Kir Royale with my neighbours yesterday afternoon. I can tell you now that there was much joviality to be heard from the other side of the fence :) It was actually very lovely and the best way to sip a cocktail or two!
Other recipes for blackcurrant growers
If there's the slightest chance you grow your own blackcurrants, may I suggest you go and snag one my all time favourite blackcurrant recipes. And if you don't currently grow them but have a spare sunny corner in your garden, find out everything you need to know about growing blackcurrants here.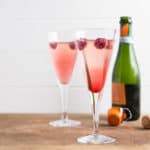 Kir Royale Cocktail Recipe with Prosecco
Keyword:
Kir Royale, Prosecco Royale
Ingredients
Per Glass
1

shot

cassis

Prosecco

Fresh raspberries

optional
Instructions
Pop one shot of cassis in each glass.

Carefully top up with prosecco, pouring it slowly over the back of a spoon to prevent it muddling together with the cassis.

Top with a few fresh raspberries for decoration
Nutrition Facts
Kir Royale Cocktail Recipe with Prosecco
Amount Per Serving
Calories 101
% Daily Value*
Fat 0g0%
Cholesterol 0mg0%
Sodium 0mg0%
Carbohydrates 0g0%
Protein 0g0%
* Percent Daily Values are based on a 2000 calorie diet.