How good do these chocolate orange muffins look?! Moist, sweet, chocolatey and fragrant. This may be the ultimate chocolate muffin recipe!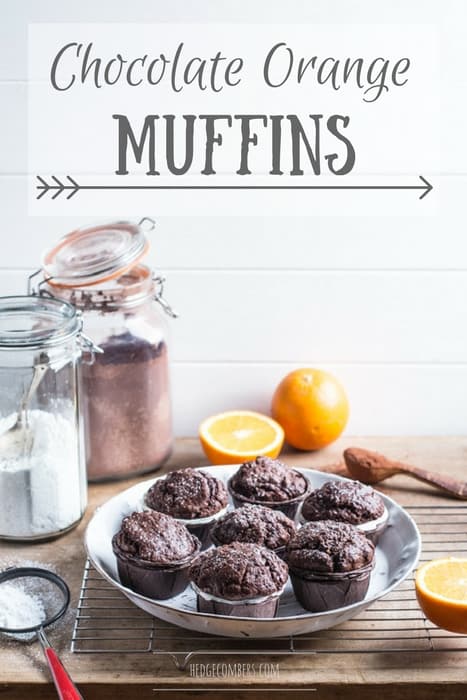 Hey friends, how's it going? This past weekend this little food blog turned a mammoth TEN years old!
That's like a Great Grandmother in the world of blogging :D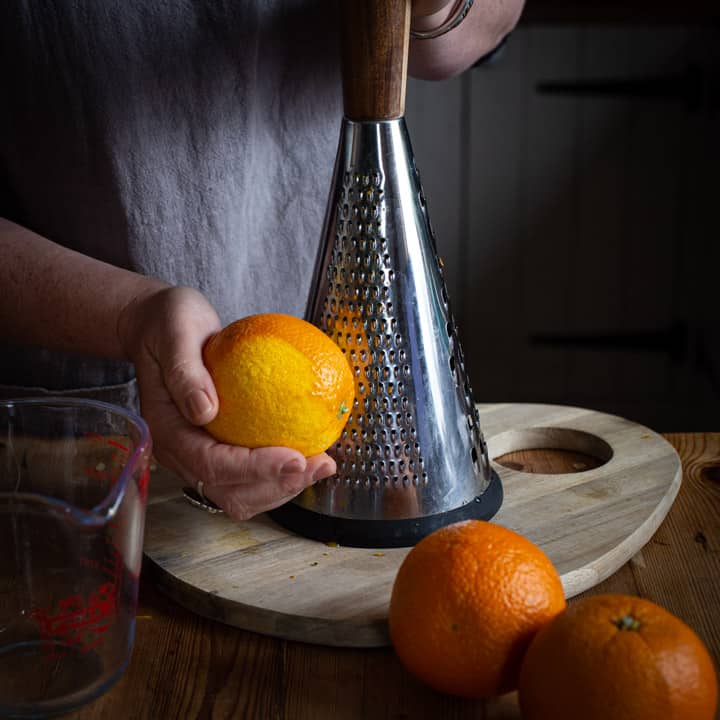 Obviously, I fancied making a gigantic showstopper cake to celebrate.
One that was so darn beautiful it broke Pinterest.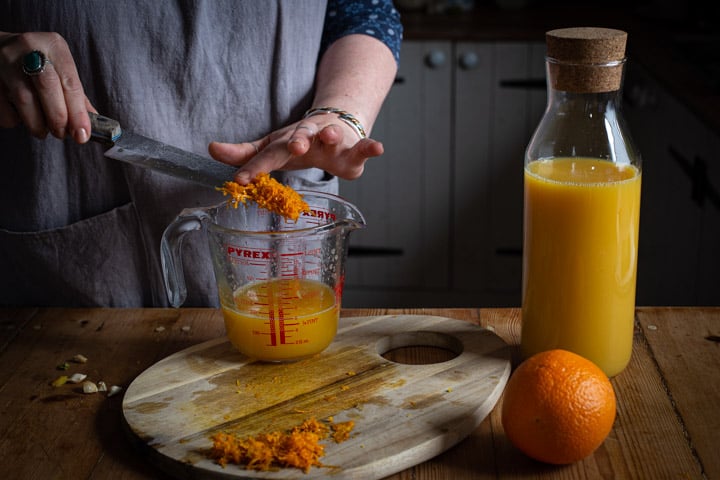 Alas, there were two problems with this:
1/ I was strapped for time and
2/ I'm not the world's best showstopper baker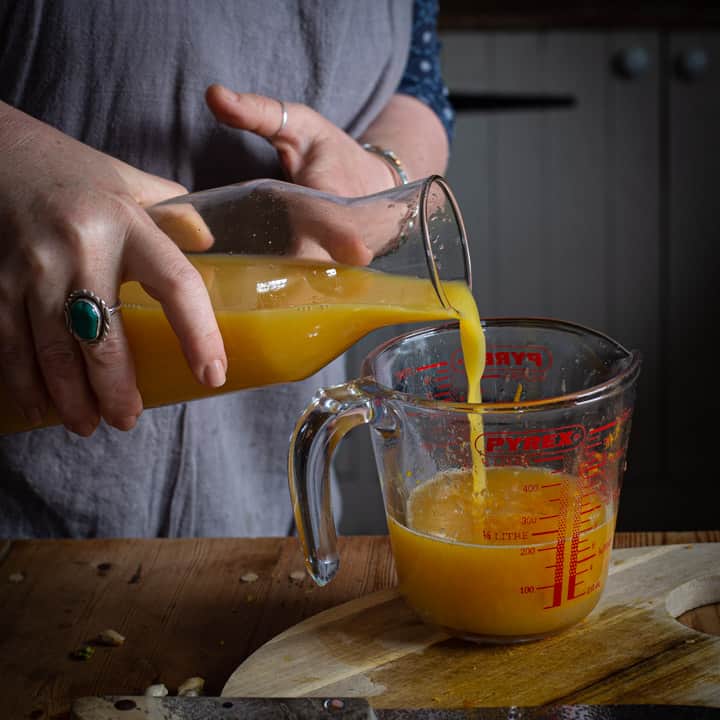 Instead, I figured I'd hunt through the archives here on the Hedgecombers, and remake one of my favourite baking recipes from the past 10 years.
And these chocolate orange muffins won!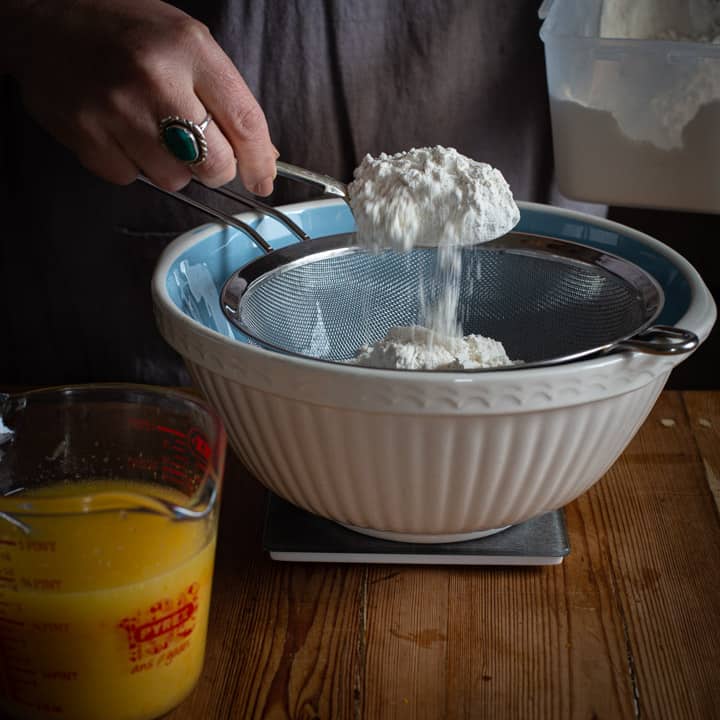 They were originally published back in 2013.
But the pictures were horrible.
So here's the same great recipe, with far prettier pictures!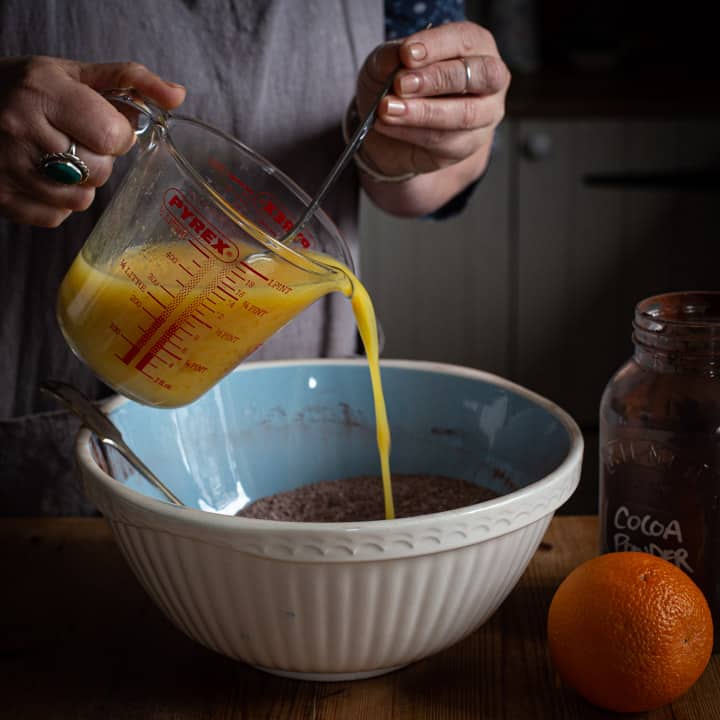 And if you fancy the occasional upgrade to make this recipe far more decadent…
When your muffins are cooling, pop over and grab my sinful Chocolate Orange Buttercream recipe too.
I promise you won't regret it!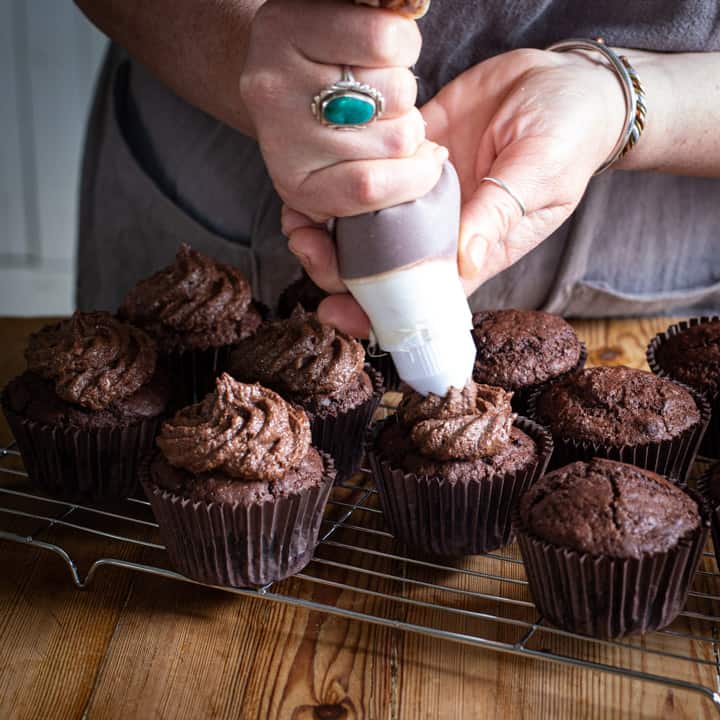 Chocolate Orange Muffins
Meanwhile back in 2013…
These Chocolate Orange Muffins are a delightfully sweet treat. Perfect for packed lunches and after school treats.
They also freeze really well for those extra busy days – keep reading to find out how best to freeze them.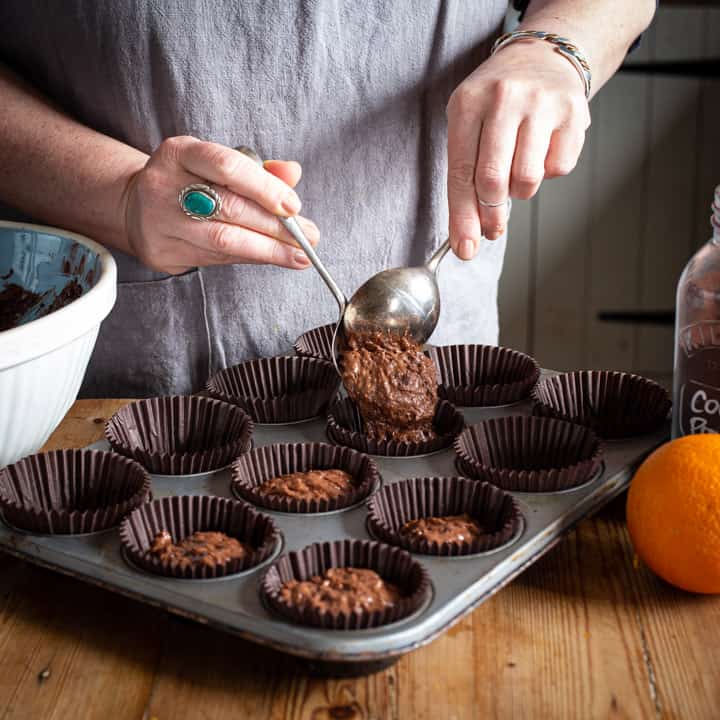 Jonny & I both reached a health junction recently.
Surprisingly, it's the first time we've ever had the same desire to clean up our diets, at the same time.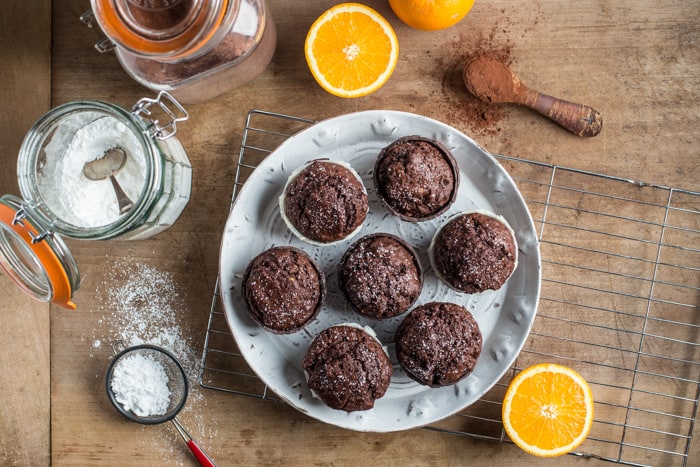 His was initiated by a routine 40+ health check from our surgery.
Mine was sparked by a mild despair at the numerous, minor health conditions I've been living with for the past few months. And the knowledge that if I don't change things soon, it might be too late.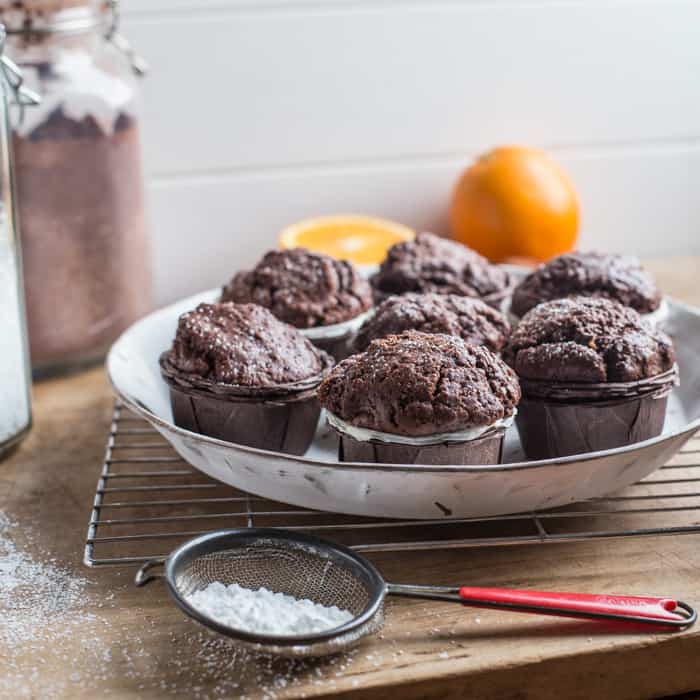 So, whilst I'm cooking up a deliciously moist batch of chocolate orange muffins today, that contain both sugar & white flour (both of which I'm planning to cut back on in our every day meals), once cooled they'll be headed straight for the freezer.
Can I freeze homemade muffins?
Yes, absolutely! Let them cool 100%, then I like to freeze them in individual bags.
This makes them easy to pull out and pop in a lunchbox first thing in the morning.
By being frozen we won't be able to mindlessly snack on them. And hopefully, they'll be sweet enough to stop us from needing to buy chocolate on the way to work.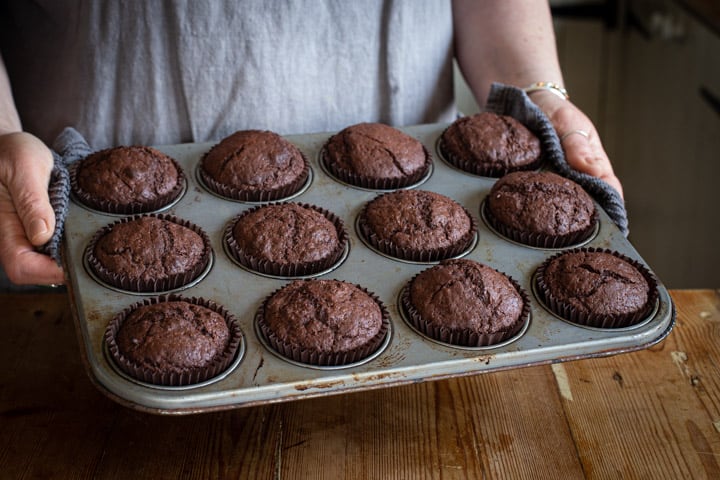 If you want to try freezing your muffins too, aim to squeeze or suck all the air out of the bag before sealing and freezing. Aim to use them within a month, although I've found they are still just fine up to three months.
Leaving them for longer means the flavour may start to dull, and the texture may get weird. If they look at all freezer burnt, I would toss them. No one wants to at freezer burnt muffins!
Oh, and by making them with an unsweetened cocoa powder, rather than chocolate, you get to control exactly how much sugar goes into your bake. Clever huh?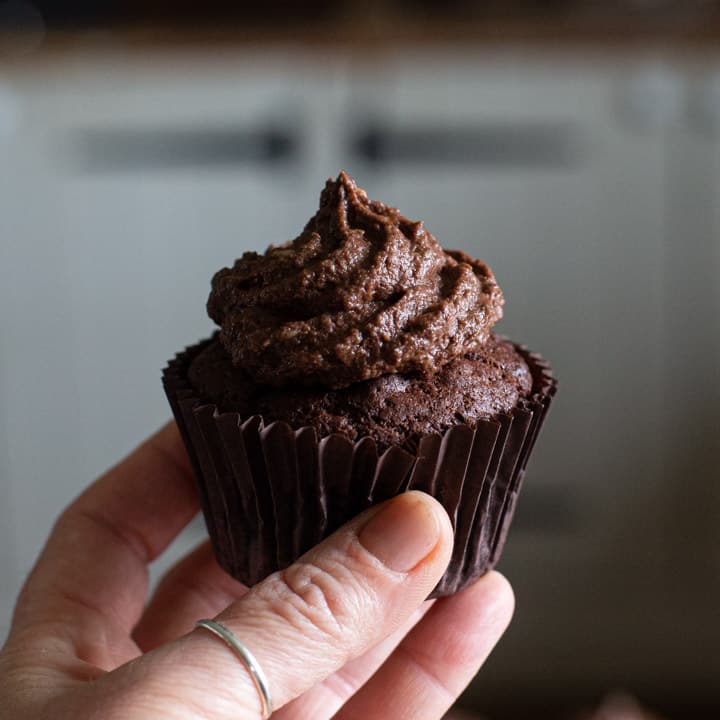 Chocolate Orange Muffins
Here's the easy, peasy recipe. If you give it a go I'd love to hear what you think!
Drop a comment below, and if you share pics on social media, I'd love it if you tagged me your pics!
You can find me pretty much everywhere as @hedgecomber :)
Enjoy!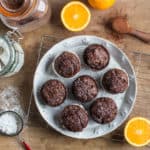 Chocolate Orange Muffins
Keyword:
Chocolate Orange Muffins
Ingredients
2

oranges,

- zest and juice

250

ml

orange juice

- you may not need all of this, see below

1

egg,

- beaten well

90

ml

vegetable oil

250

g

plain flour

2

tsp

baking powder

1/2

tsp

salt

1/2

tsp

bicarbonate of soda

5

tbsp

unsweetened cocoa powder

100

g

sugar
Instructions
Preheat the oven to 190/375/gas 5. Line a muffin tin with paper or silicone cases (remember, muffin cases are bigger than cupcake cases, so if you're using a cupcake tray, this mix will probably make more than 12 and will need a little less cooking time).

Pop the zest & juice from the oranges in a jug, then top up with enough milk, water or orange juice to reach 250ml.

Add in the beaten egg and oil and stir well.

In a large mixing bowl, sift the flour, baking powder, salt, bicarb and cocoa powder together. Add the sugar and mix to combine.

Pour the jug of wet ingredients into the bowl of dry, and quickly and smoothly fold them together.

Spoon into the awaiting cases and bake for 20 - 25 minutes until the tops spring back when pressed, and a skewer comes out clean.

Let cool fully before storing or freezing.
Nutrition Facts
Chocolate Orange Muffins
Amount Per Serving
Calories 203
Calories from Fat 72
% Daily Value*
Fat 8g12%
Cholesterol 13mg4%
Sodium 156mg7%
Potassium 226mg6%
Carbohydrates 30g10%
Protein 3g6%
Vitamin A 110IU2%
Vitamin C 22mg27%
Calcium 55mg6%
Iron 1.5mg8%
* Percent Daily Values are based on a 2000 calorie diet.
Need more baking inspiration? Check out Elizabeth's divine looking Tunisian orange cake, my full collection of muffin recipes, or my best flapjack recipe.
Jane x