This Chocolate Orange Buttercream Frosting tastes sooo good. And yes, it compliments chocolate orange muffins, chocolate orange cupcakes and chocolate orange cakes deliciously!
Sounds like a dream theme to me!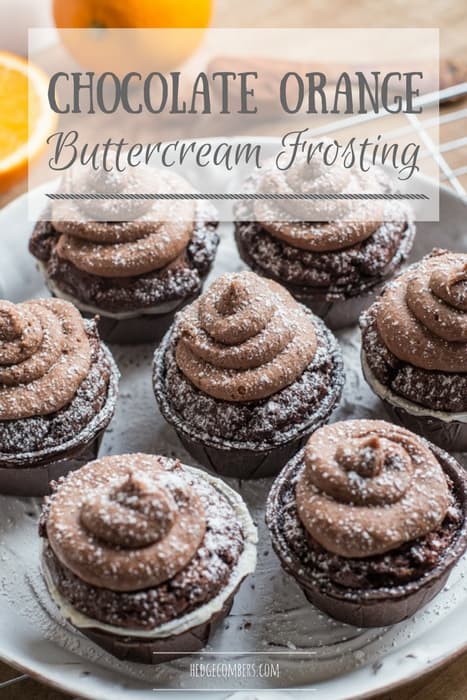 A while ago I remade and rephotographed these Chocolate Orange Muffins. It's a recipe that had been sat gathering dust in the archives of my blog for too long.
And whilst they're sweet and yummy, a monthly hormone spike meant I was craving a whole lot more in terms of a naughty sugar hit.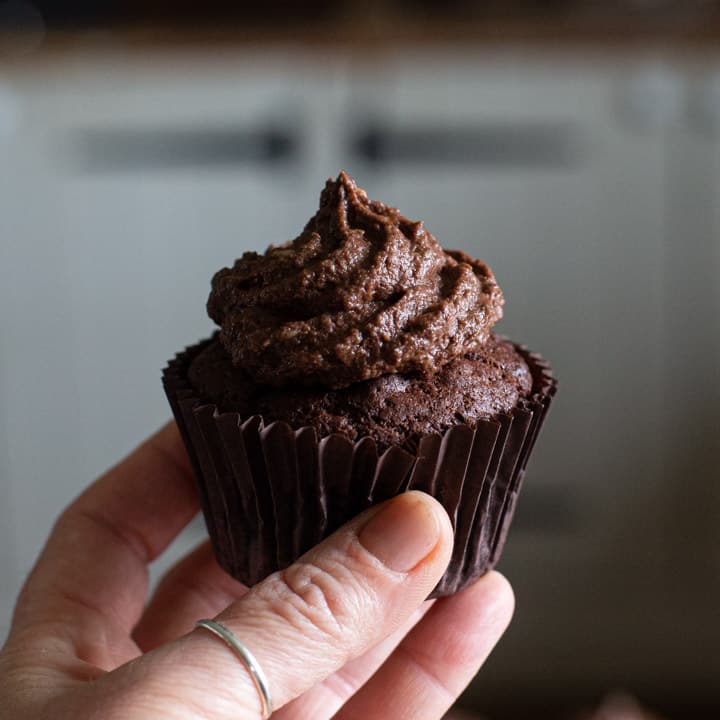 So I pimped those babies up with this crazy-good chocolate orange buttercream frosting. Oh my!
I am going to warn you right now however, these chocolate orange buttercream-pimped chocolate orange muffins (try saying that with a mouthful of cake!) are moreish.
Like, dangerously moreish.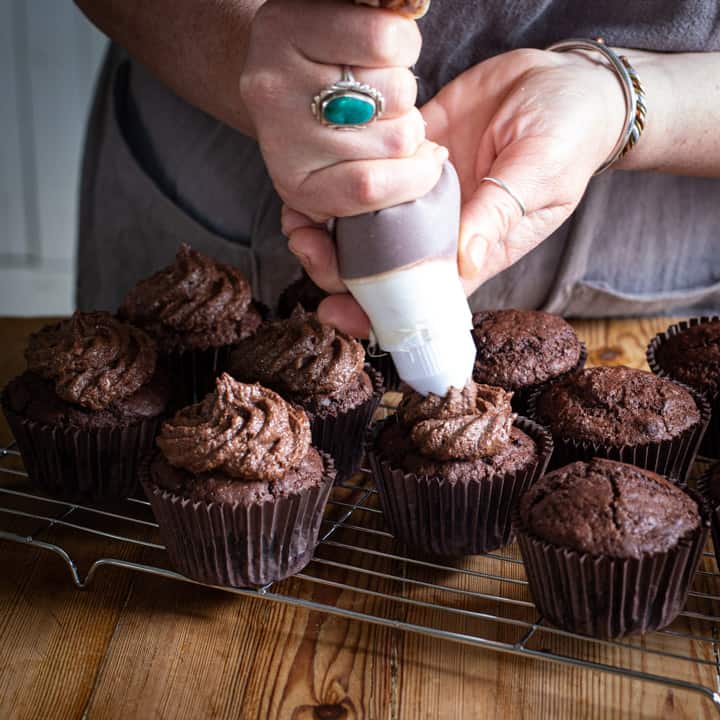 They are sweet and fragrant, moist and all shades of decadent.
They are, in my humble opinion, good enough to serve as a chocolate lovers birthday cake.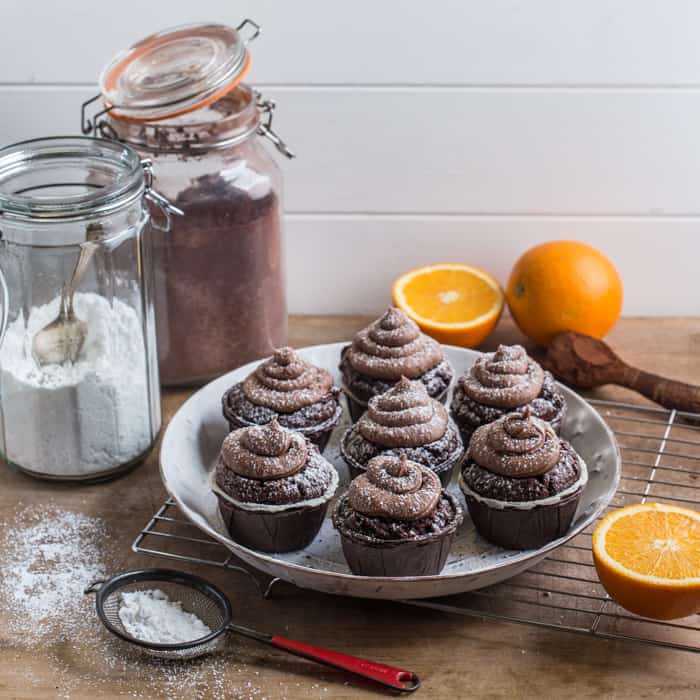 What is chocolate orange frosting best used with?
As mentioned above, I used this buttercream with my muffins of the same name. You can find the recipe for them here: Chocolate Orange Muffins).
However, this chocolate orange buttercream would work well on cupcakes, pancakes, vanilla or chocolate cake.
Heck, it would taste divine just spread on toast!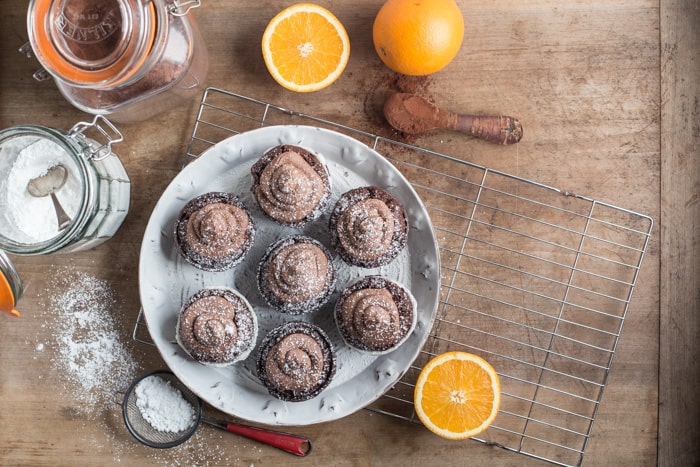 How to make chocolate orange buttercream icing
Anyone who has made buttercream icing before will know that it is actually easy stuff (especially when you think about the seriously impressive result you end up with!).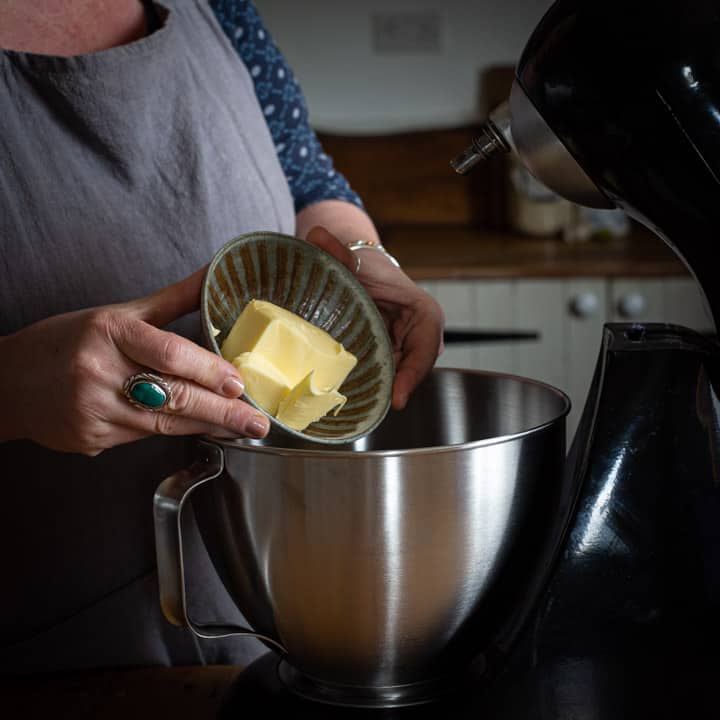 It isn't without a bit of effort, however.
Start by creaming butter and icing sugar together in a large mixing bowl.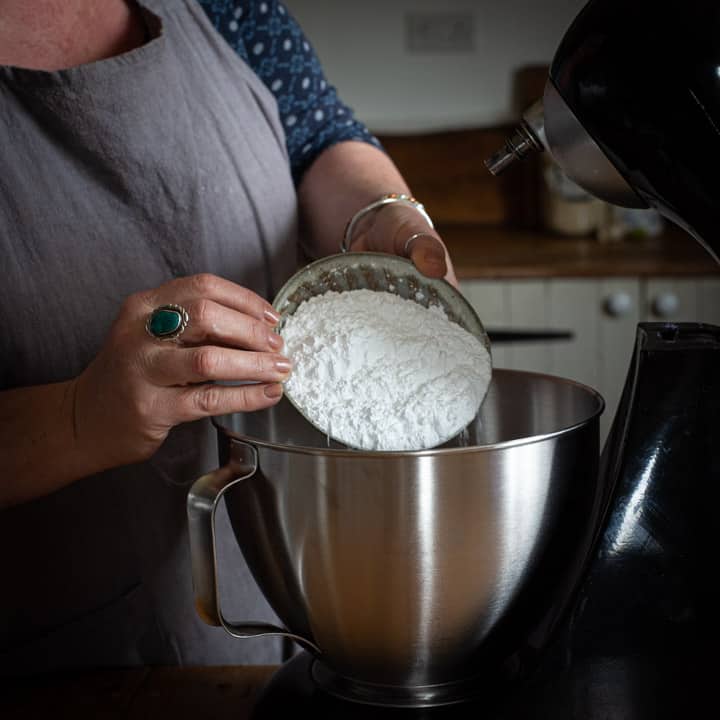 If you mix by hand, it always seems to take an absolute age.
So I highly recommend using an electric whisk or mixer if you have one available.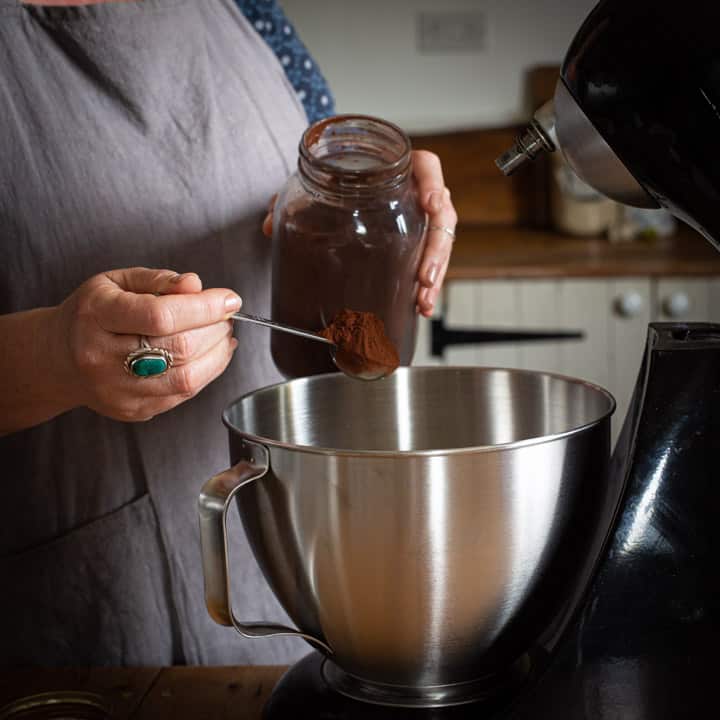 You also want to add the cocoa powder to the bowl, creaming that along with the other ingredients.
The chocolate powder gives the buttercream its choccy-ness, and the zing comes from a combination of orange zest and orange juice.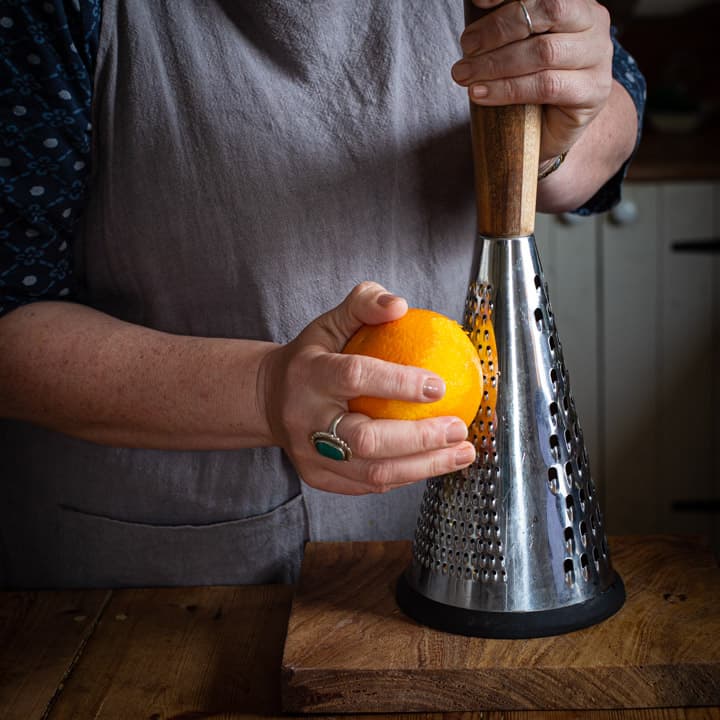 Next, grate the zest from an orange. Then cut it in half and squeeze the juice from it.
Pour this into your mixing bowl and beat together.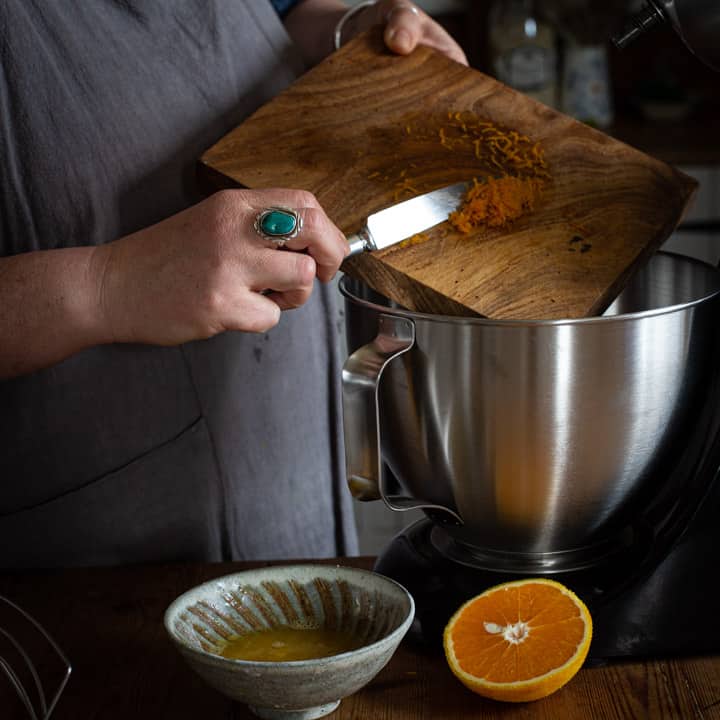 Steal a little taste at this point, and make sure the flavours make you happy.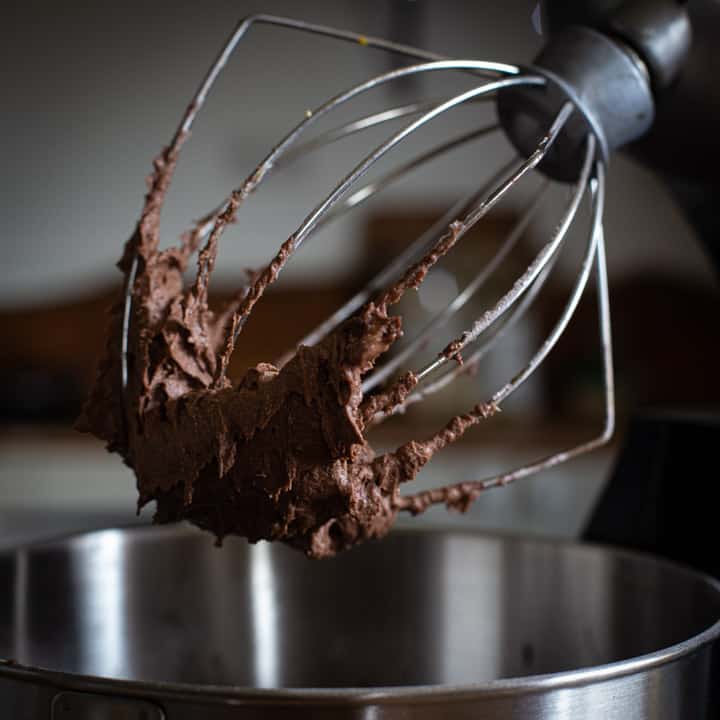 Then, using a spoon, scrape the buttercream into a piping bag.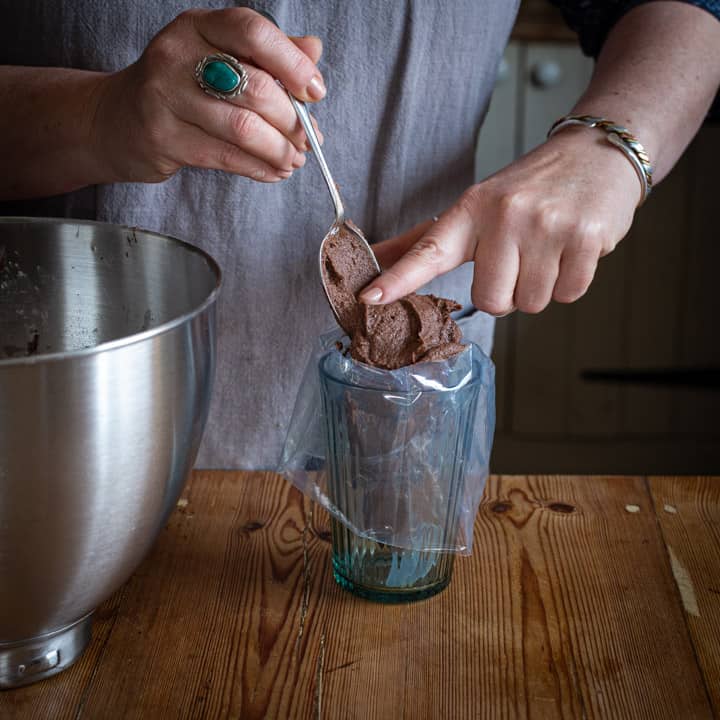 You can use whatever fancy nozzle you like.
I kept mine really simple with a regular large star-shaped piping nozzle.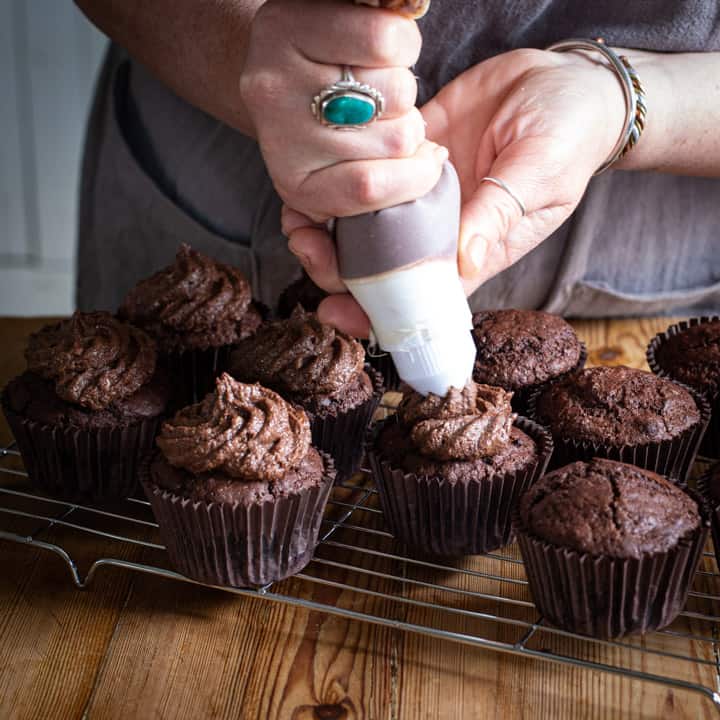 Always make sure the cakes you are piping frosting onto are completely cooled.
Any heat in them may cause your buttercream to melt, sweat or look and taste greasy.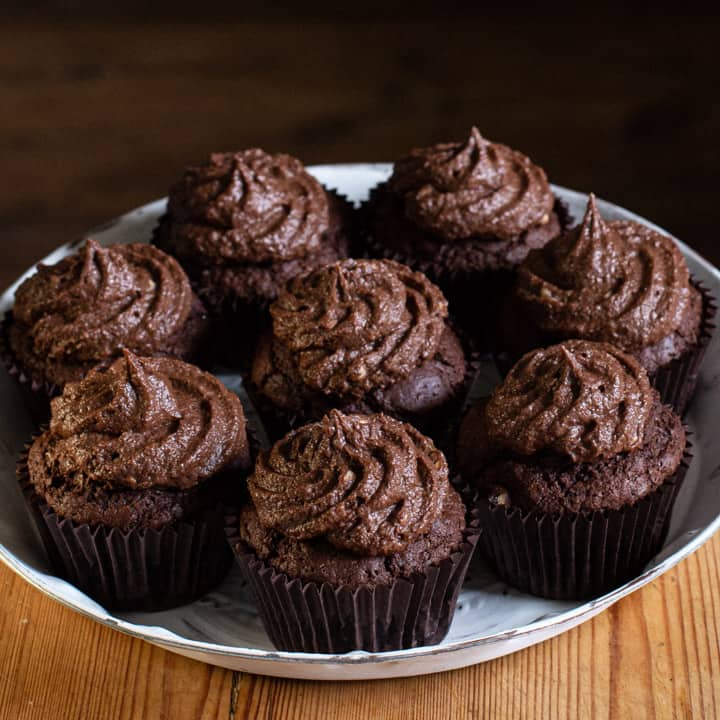 Once piped, store your muffins away in an air-tight tin and enjoy!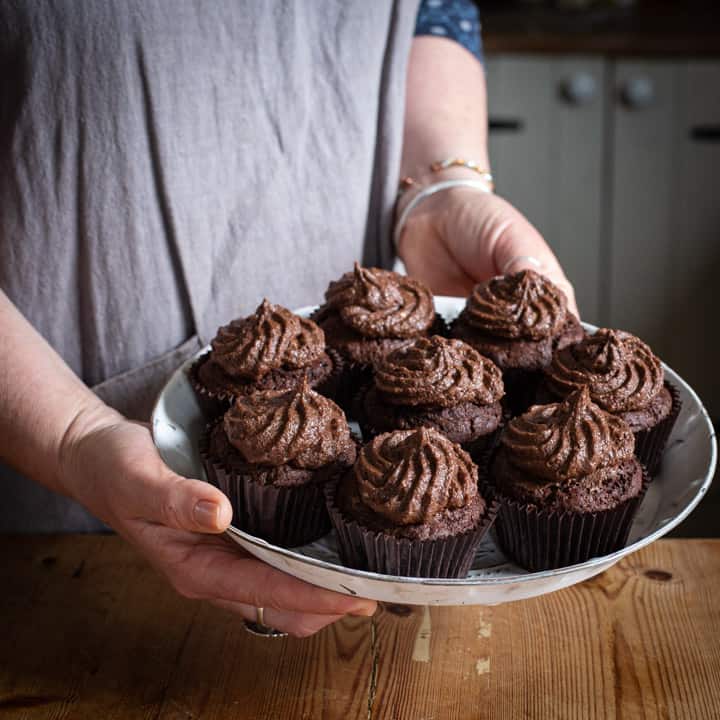 Chocolate Orange Buttercream Recipe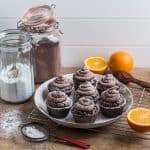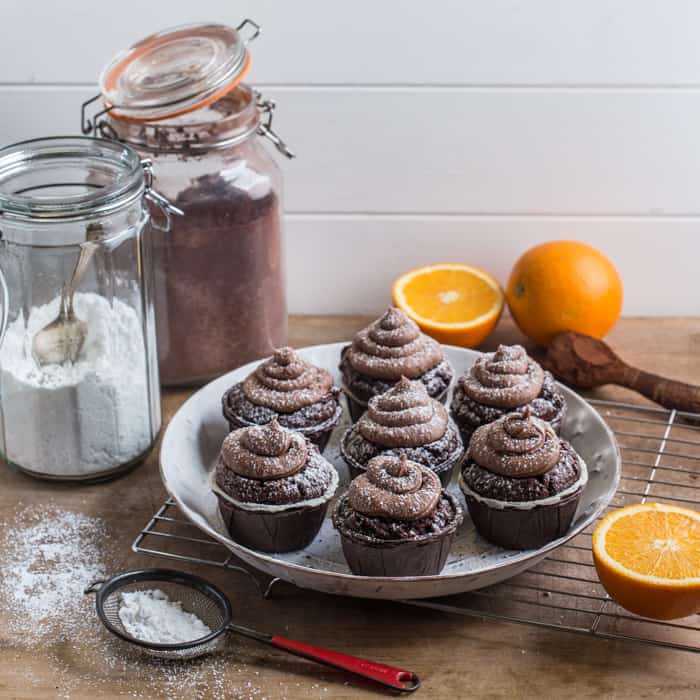 Chocolate Orange Buttercream Recipe
Ingredients
100g

butter, softened

175g

icing sugar, sifted

1

tablespoon

unsweetened cocoa powder, sifted

Zest of 1 orange

1-2

tablespoon

orange juice
Instructions
Cream the butter and sugar together until light and smooth.

Add in the cocoa powder, orange zest and one tablespoon of orange juice to start with.

Mix well, adding a little more orange juice if needed.

Scrape into a piping bag and top your cooled muffins, cupcakes or cake.
When I originally made and photographed this buttercream recipe back in 2018, just as I was dusting my frosting topped muffins with icing sugar, it started to snow.
This made me so happy I had to snap a behind the scenes shot!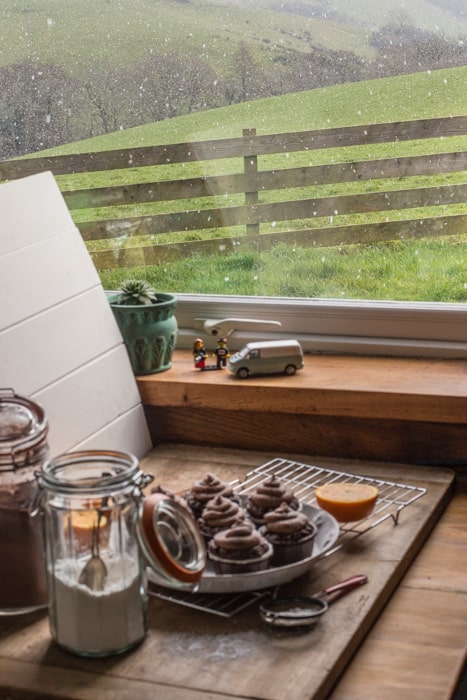 So beautiful. <3