Have you heard the buzz about Stinging Nettle Seeds?
They are a powerhouse of nutrition and herbal health, and are free to all those that care to forage them.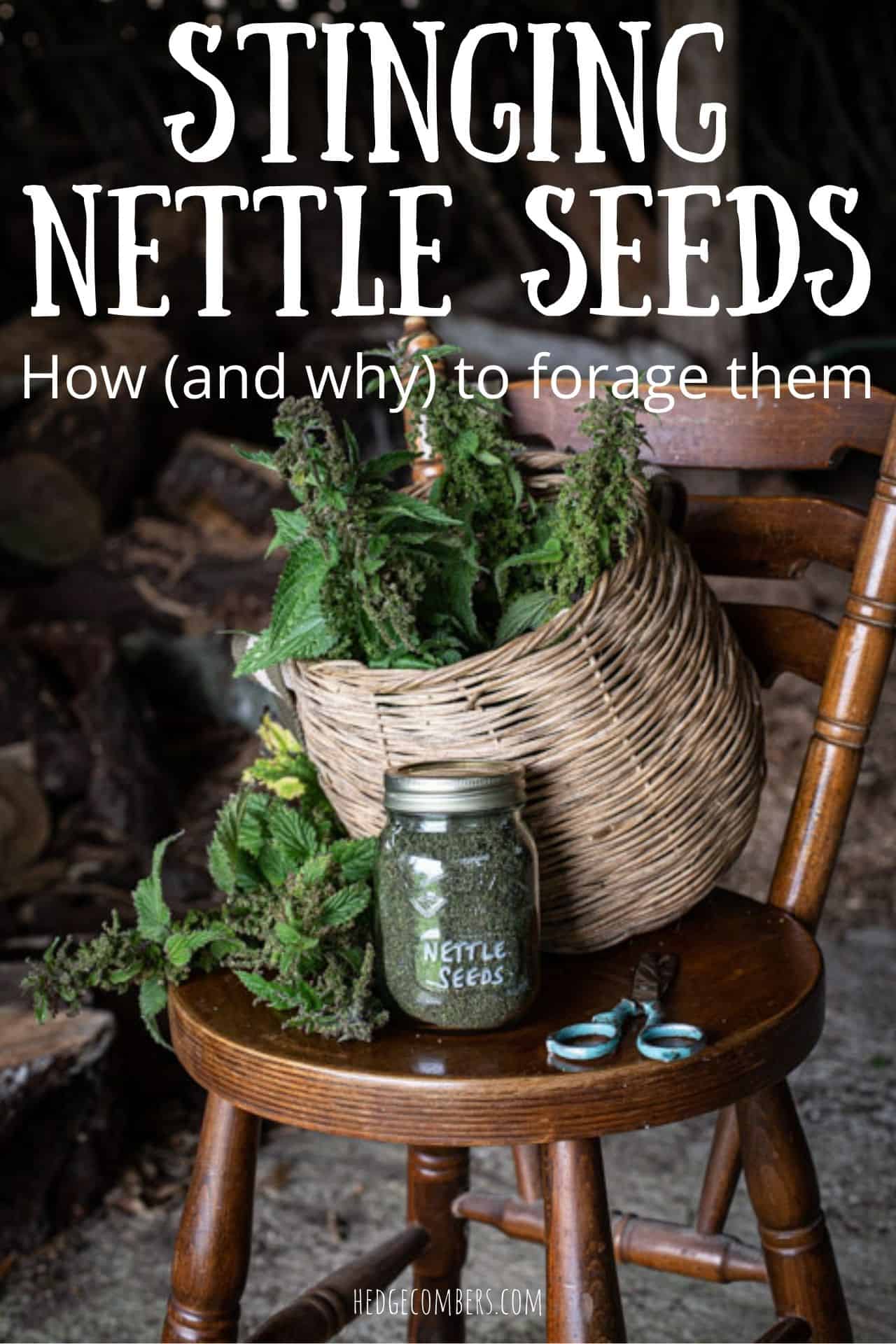 Disclaimer: I am not a medical herbalist or doctor. All information in this article is gleaned from my interest and research in wild plants both on and offline. All info sources are noted where applicable.
The Benefits of Nettle Seeds
In Nutrition
As a food source, nettle seeds are incredibly useful. Nutritionally speaking, they contain:
Vitamin A
Vitamin B (several)
Vitamin C
Vitamin E
Vitamin K
Iron
Silicon
Calcium
Magnesium
Manganese
Phosphorus
Potassium
Beta Carotene
Folic Acid
Essential Fatty Acids (several)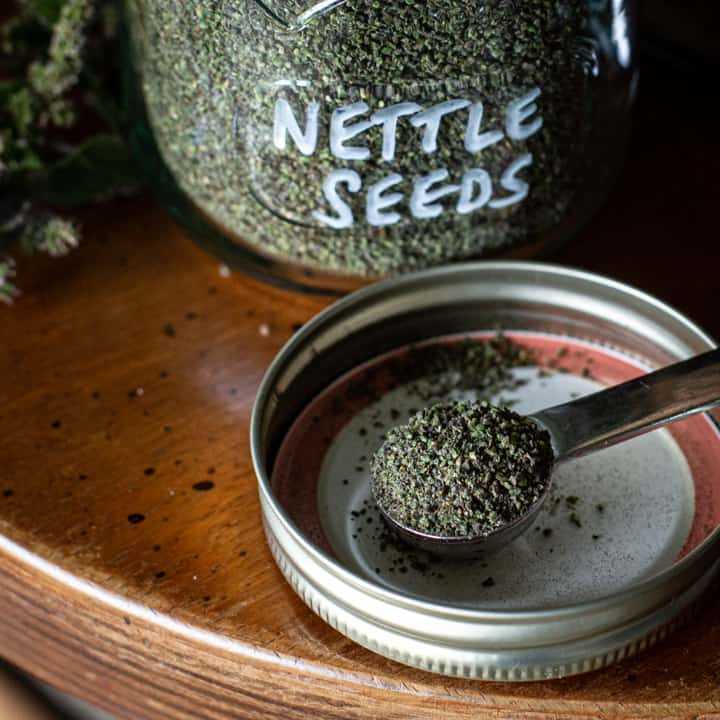 In Herbalism
Medical herbalists use nettle seeds for a variety of conditions.
They are known to a nourishing stimulant, so will perk you up without giving you the crash found with caffeine products.
They're anti-inflammatory, which on its own makes this a herb most of us could do with incorporating into our lives.
They have specific actions on the kidney and are often used in cases of kidney failure.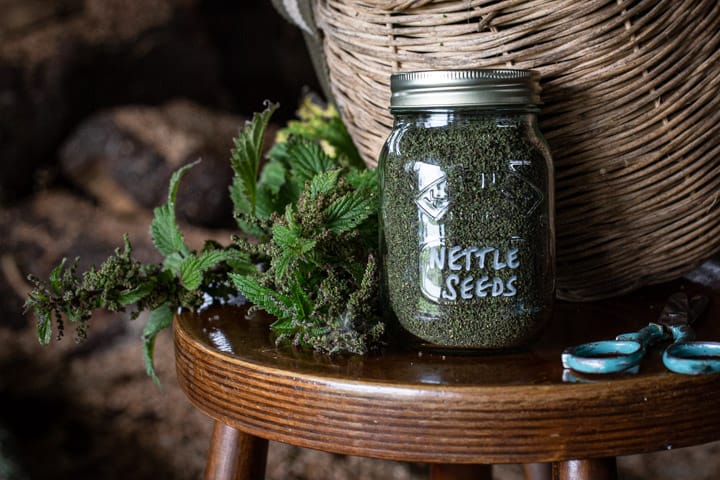 Nettle Seeds: Tiny but Mighty
And here they are!
This teeny little geometric looking seed cluster is a close up of stinging nettle seeds.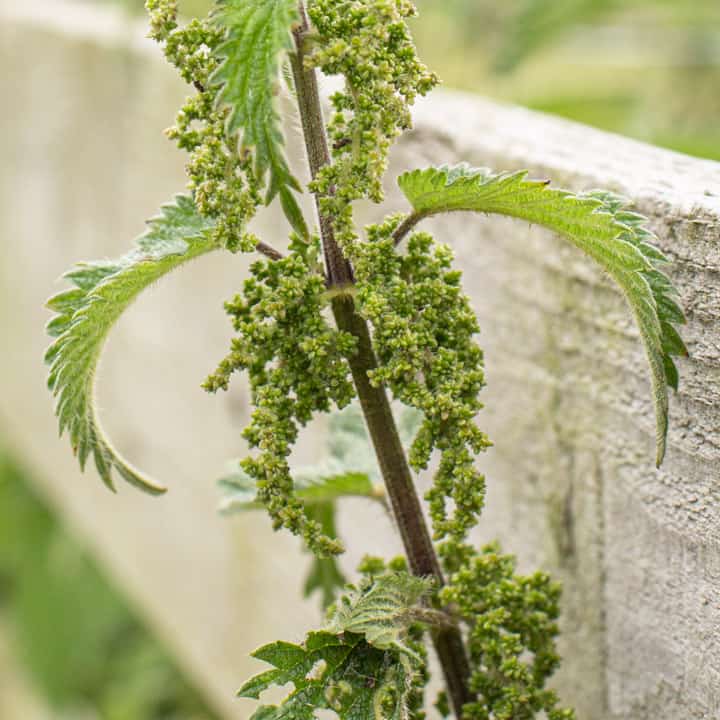 The nettle plant starts producing seeds from late summer to early winter (here in Cornwall, UK).
Some herbalists recommend picking them when they are green, and some when they are brown.
As I am drying mine to use throughout the year, I figure that it doesn't matter too much if they dry on the plant (brown), or in my dehydrator.
I avoid picking any that are very dark brown/black.
Whenever I forage stinging nettles I always wear rubber gloves.
Whilst the sting doesn't hurt as such, they are damn annoying!
If you do happen to get stung during your foragings, this plantain salve recipe is a must.
It gets rid of the irritation within seconds.
To air dry, pick the top 1/2 to 1/3 of the plant where the seeds are most abundant.
Tie the nettle heads in bunches and hang upside down somewhere warm and dry for a few days/week until they are fully dried.
However, with Cornwall being a damp climate, I much prefer using my dehydrator to get the job done!
I strip the stalk bare, then separate the leaves from the seeds & seed clusters.
Then dry them overnight at around 40°C (104°F) until they are crispy dry.
Here's a link to a video I made on the whole process.
Male and Female Nettle Plants
In the image below you'll see two nettle plants that appear to both be covered in seeds.
However, nettle seeds are only on the female plant on the right.
The plant on the left is the male, and the clusters you see on the male plant are flowers.
The male flowers release pollen to fertilise the seeds on the female plant.
They are easily confused, and it's only since reading this article that I've learnt the difference.
Don't worry if you pick the flowers by mistake, they won't hurt you, and they're no doubt still nutritious.
You're just going to be missing out on our magical adaptogenic qualities (see below).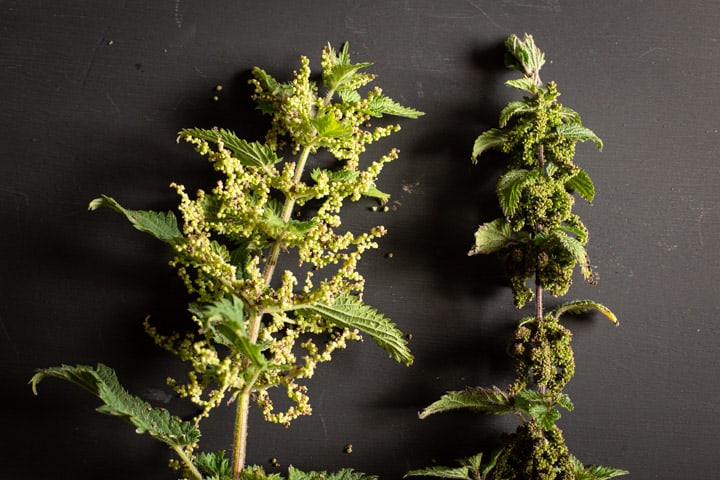 How to Use Stinging Nettle Seeds for the Best Health Benefits
You have three options for consuming stinging nettle seeds daily.
Eating them in their raw or dried form. Sprinkle them on salads, porridge, granola, smoothies, heck, even on your roast dinner! Bake with them, as you would poppy or sesame seeds. Their flavour is pretty neutral and they add a little texture, but they're certainly not unpleasant.
Drinking them in a tea or tisane. Steep in a teapot for 10-20 minutes along with any other fresh or dried herbs you fancy. Then strain into a teacup and sip.
Soak in alcohol to make a tincture. Soaking the seeds in vodka for 1-2 months, then straining will give you a herbal tincture you can take in small doses every day. Here's a step by step to making tinctures.
Start off with about 1 teaspoon of seeds per day.
Some people are pretty susceptible to the energy buzz so may wish to stick at 1 teaspoon.
Otherwise, you can try increasing it slightly to find your sweet spot.
According to this article, taking more than 30g of seeds per day may interfere with your sleep.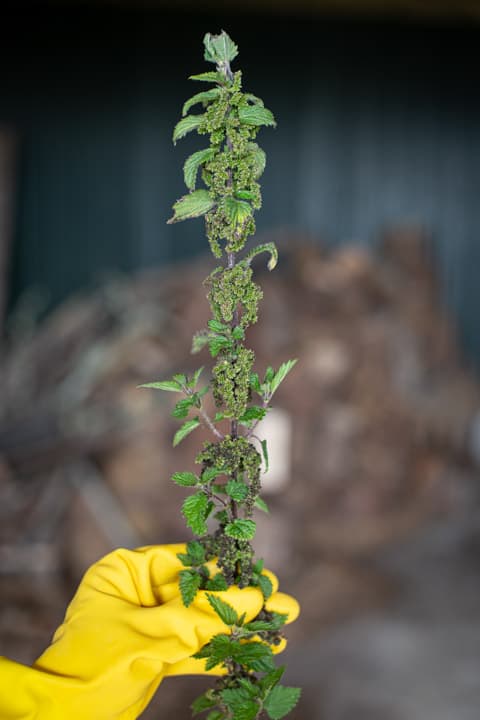 Adaptogenic Herbs
Earlier this year, in the depths of the global pandemic lockdown, I began learning herbal medicine.
Nothing formal, just picking a herb that grows on our farm, then learning all I can find out about it.
I'd search Google, rifle through Jonny's herb & wild plant books, watch videos and then create little flashcards with the most important info I'd discovered.
It was therapeutic in more ways than one, and really helped me get through those strange days.
Amid all this research, I came across the term 'adaptogen' for the first time.
These adaptogens, or adaptogenic herbs, were often talked about with awe and respect.
Adaptogens are plants (or specific parts of a plant) that extremely safe, are used as a nutritional food source, and most importantly have incredible healing properties.
They combat adrenal fatigue in a nourishing and tonifying way, regulating our energy, sleep and healing response.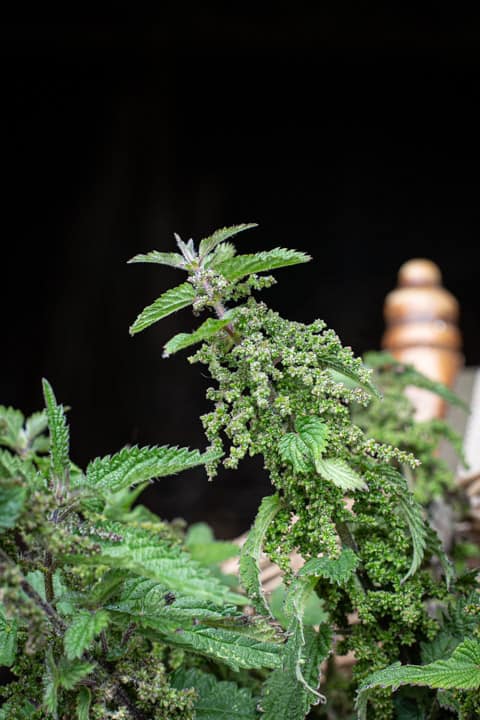 These are the adaptogens I came across (in no particular order):
Schisandra
American Ginseng
Rhodiola
Ashwagandha
Cordyceps
Shatavari
Goji Berry
Tulsi (Holy Basil)
Turmeric
Whilst the specific action of each of these herbs may differ, by being adaptogenic it means they will all help balance the body (and mind) in times of stress.
Doesn't sound all that impressive, does it? Well, it kind of is!
Each of these miracle herbs will adapt to bring balance to your unique system.
So, say you're struggling with anxiety and insomnia, they will calm you and help you sleep.
However, if the person next to you is constantly tired and has no energy for life, the exact same herb may bring nurturing energy that combats the lethargy.
In other words, the herb adapts within each body, bringing whatever it needs at that moment.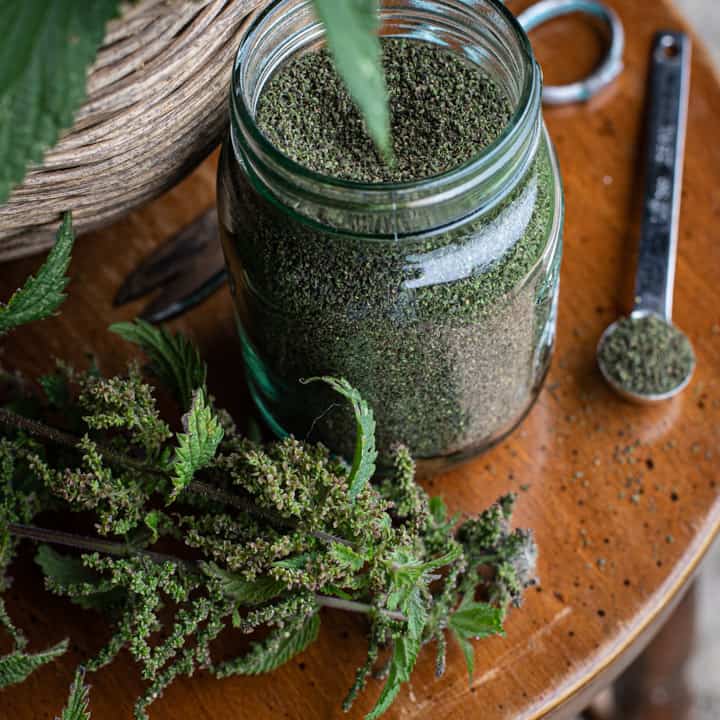 That's Great, But What's All That Got to Do With Nettle Seeds?
Well, in my studies, I was fascinated by this group of amazing sounding herbs.
But the problem for me was that they were all exotic.
Most of them don't grow in the UK.
They're imported.
Some of them are under threat as they are being stripped from their natural landscapes to fulfil international orders.
And they're all pretty pricey.
And ultimately, none of this was why I was learning herbs.
I wanted to understand the herbs that grew where I live.
The ones that generations before me would have leaned on when the family got sick or run down.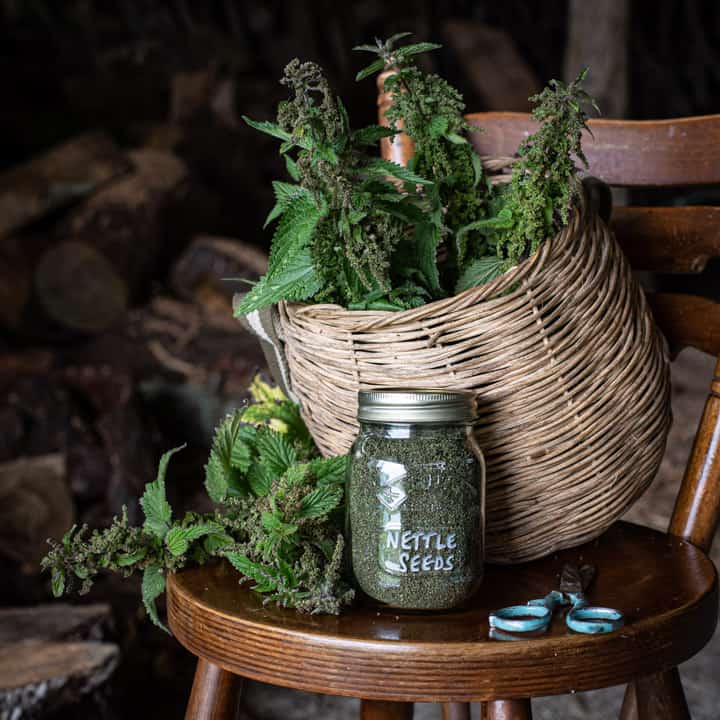 Can you imagine my delight when I then discovered that the seed from the humble stinging nettle plant was adaptogenic too?!
Trust me, I got excited!
Especially as I've harvested nettle seeds from around our little organic farm for years!
I knew they were good for you. I just didn't realise how good!
***
I would love to know your history with the humble nettle seed.
Please let me know below your experiences with this wonderful little seed.
Janie x