In this Staresso Mini portable espresso maker review you'll find out if this offgrid espresso coffee maker is any good, and if I'd recommend it for your outdoor adventures.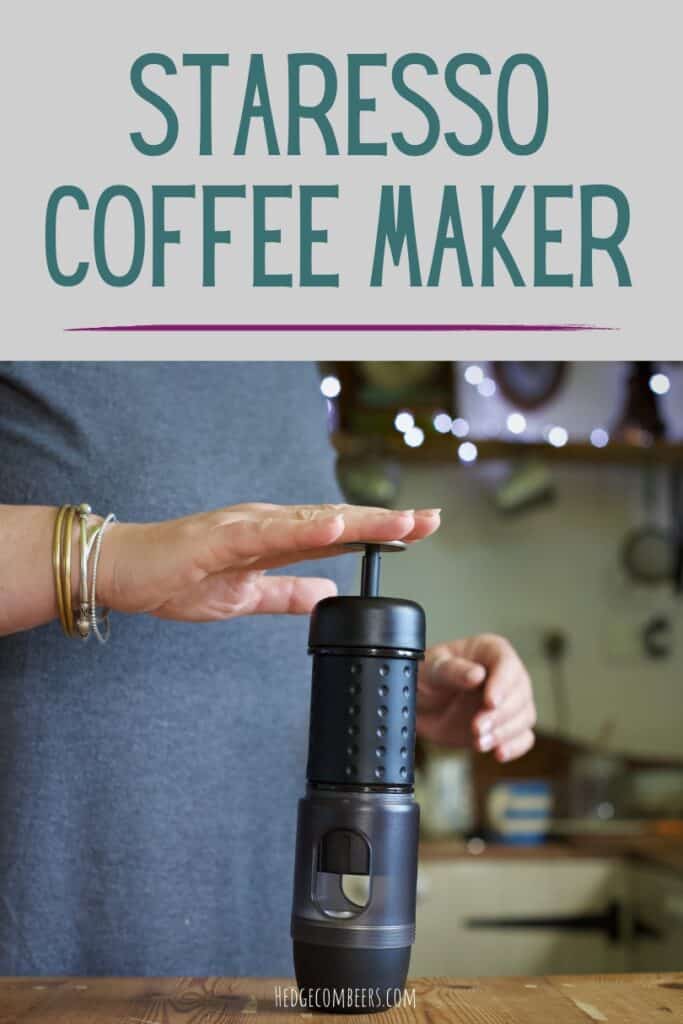 STARESSO MINI PORTABLE ESPRESSO MAKER DETAILS:
• Link: Staresso Mini – claim a 20% discount by using this code at checkout: MINI20
• Price: around £70
• Weight: 450g
• Case measurements: 9cm (wide) x 17cm (height) x 7cm (deep)
• Main material: plastic
• Dishwasher safe? No
• Do you need a kettle to heat the water? yes
• Need extras ie filters, batteries, pods etc? no
• Does it work on an induction hob? N/A
• Amazon review score: 3.9 / 5
• My 7 day review score: 75 / 100
At first glance, the Staresso looks neat and compact.
It arrives boxed, and in a black zippered storage case.
The handle looks to be made of a cheap plastic that likely won't last long, but the body of the case looks pretty heavy duty and would certainly protect the Staresso if dropped from even a substantial height.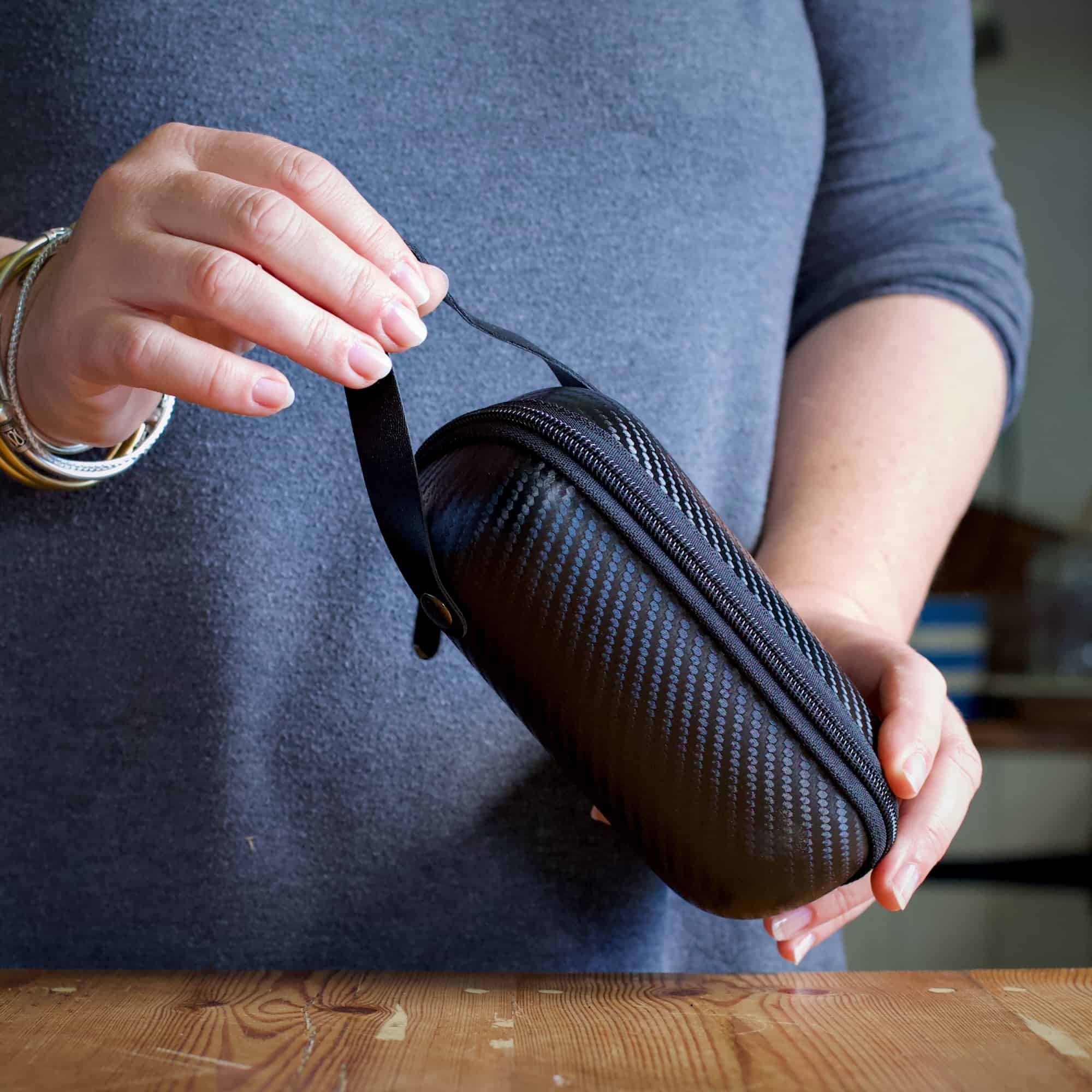 Once opened, and as I started to take apart the coffee maker, I honestly got a little overwhelmed as there were lots of pieces.
For reference we use an Aeropress exclusively, whether at home or camping, and this unit has a lot more pieces than an Aeropress.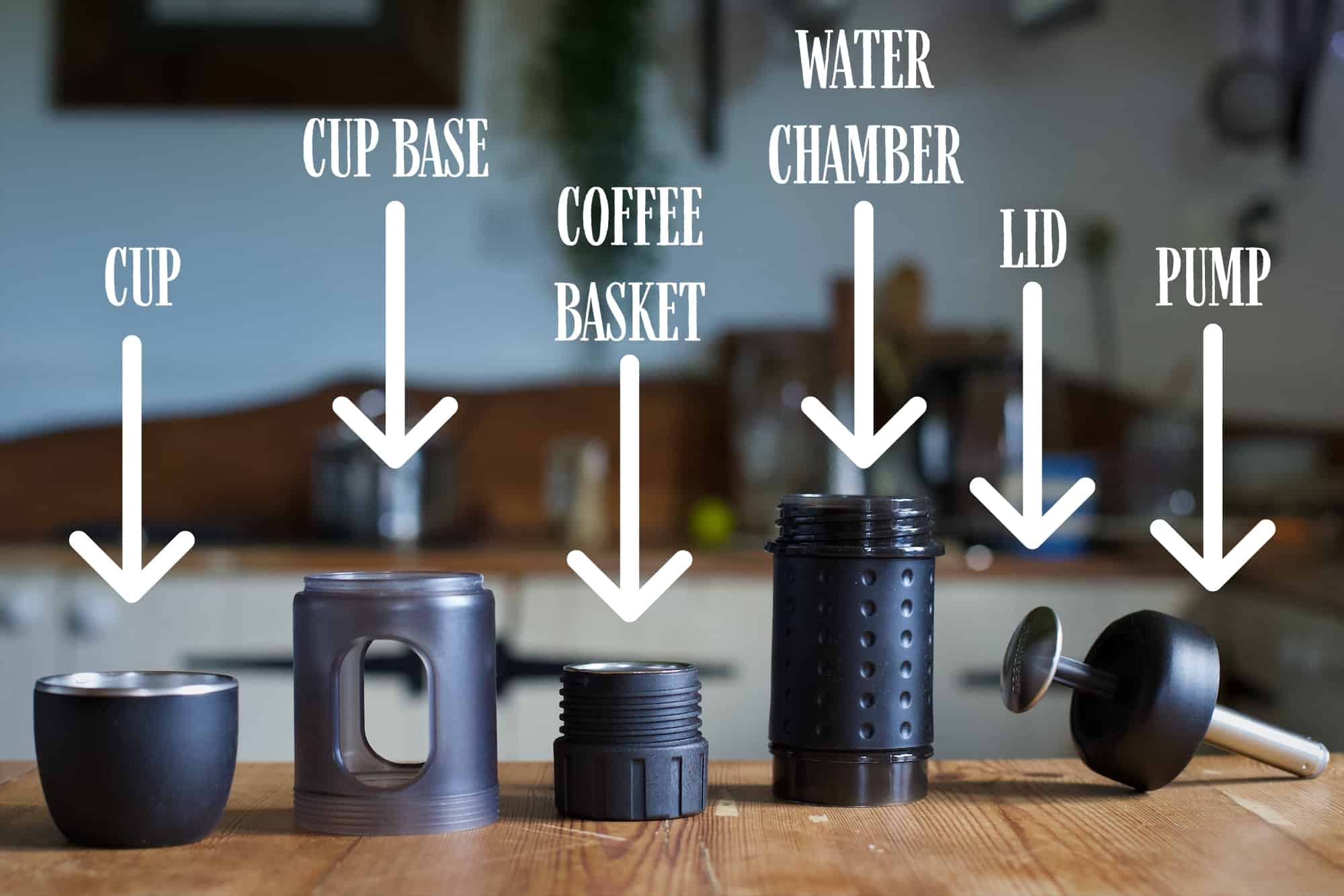 STARESSO MINI PORTABLE COFFEE MAKER REVIEW
The Staresso Mini is a hand held, offgrid coffee maker that brews the coffee under (human powered) pressure.
It's made in China and is light and easily transportable in the black carry case.
It's mostly plastic, however the small cup and pod basket also contain stainless steel.
It comes packaged within a cardboard box, with no extra plastic packaging other than a small ziploc bag (see below).
Inside the pack are all the pieces needed to make an espresso using freshly ground coffee, plus a small optional basket that holds regular coffee pods. Whilst I personally wouldn't use pods for various reasons, I imagine it would make clean up a lot quicker.
There's also a coffee scoop/tamper, one small ziploc bag that holds a little cleaning brush and two spare rubber seals.
The English used in the instructions isn't great, but after 10 minutes I was able to work out how to use the machine. If you have a Staresso and you're struggling with the instructions, keep reading for a walk through of how it works.
Does the Staresso Mini make good espresso coffee?
The coffee is great. It's rich and smooth, with no hint of a burnt or sour flavour.
I tend to drink a black Americano more often than espressos, so after the first sip I topped it up with a little hot water and it made a perfect black coffee.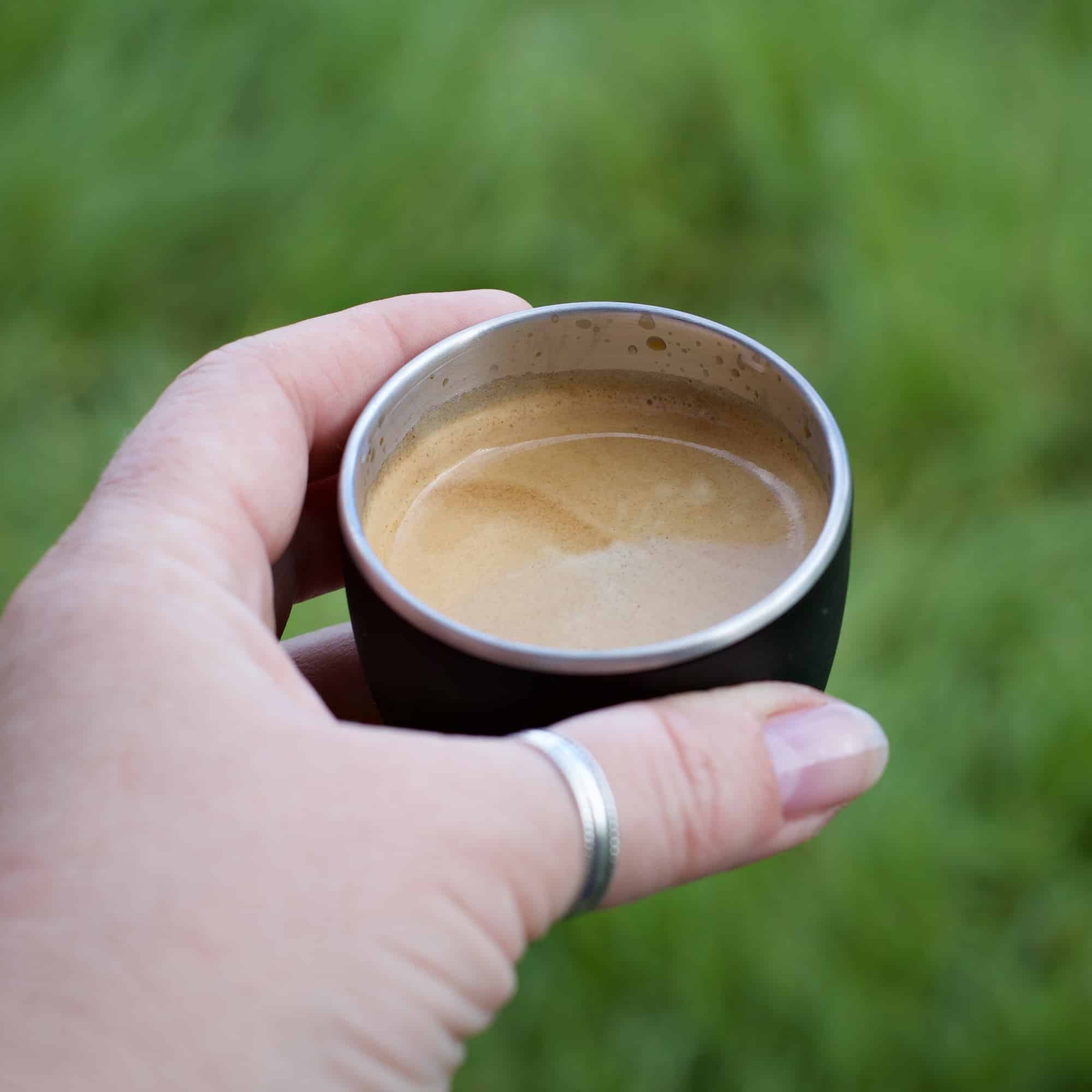 The main thing to say about the coffee itself is the crema is insane. It lasted long enough for me to take several photos looking for the perfect light, and also lasted the entire drink.
I used my usual favourite coffee, with a fine-medium grind.
Turn the scoop over and press down on the coffee to firm it.
Sit this whole unit into the cup base that is sat atop the little cup.
Even if you're camping, it's worth finding a firm, level table or stone to balance all this on as you'll be pushing down on it all quite firmly.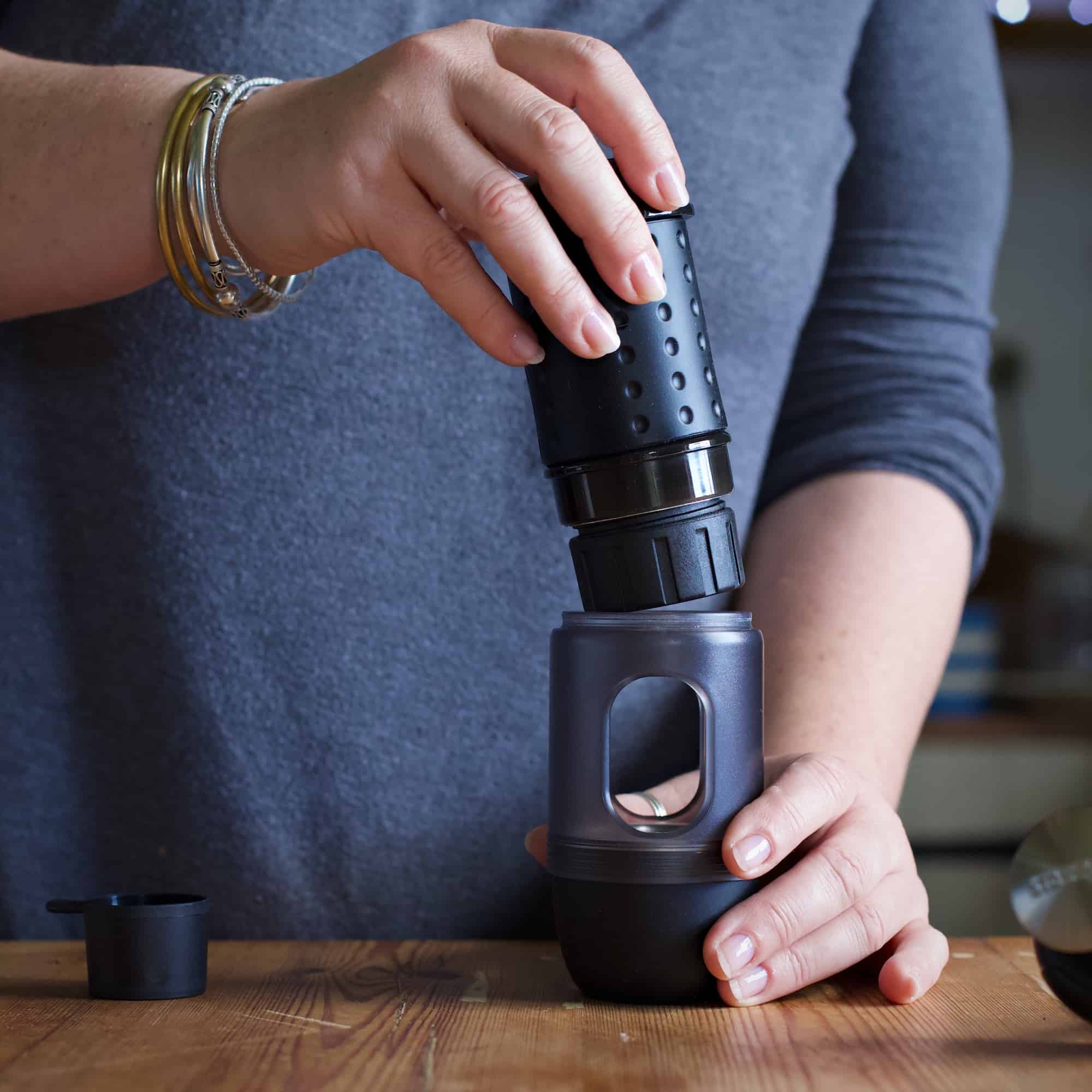 Boil your kettle, and let the water cool to the point that the bubbles have stopped.
Pour into the water chamber. There are two marks inside the chamber, a minimum measure of 50mls, and a maximum of 80mls.
If you're not sure which measure to use, play around with finding your perfect amount of water for your espresso. Personally, I added 80mls.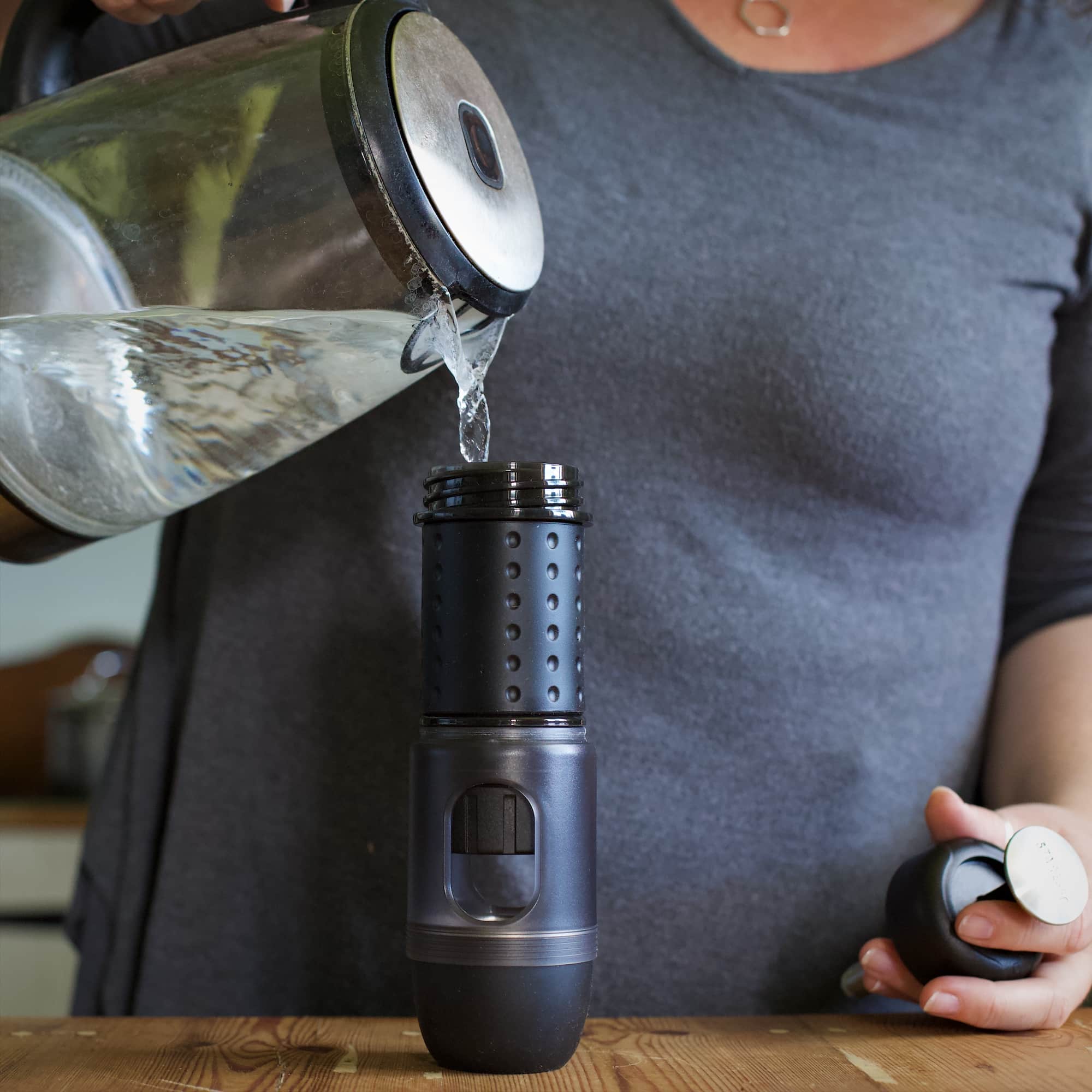 Ensure that the lid is in the highest position out of the pump.
It wasn't particularly clear how to do this, but if you press down on the silver 'Staresso' logo on top of the lid with your fingertips, you can turn the lid around. Line up the word Staresso with the unlock symbol and it'll pop up.
To lock it, simply push back down on the lid and twist so that the word Staresso is no longer lined up with the lock symbol and it'll stay shut.
Screw the lid/pump into the top of the water chamber.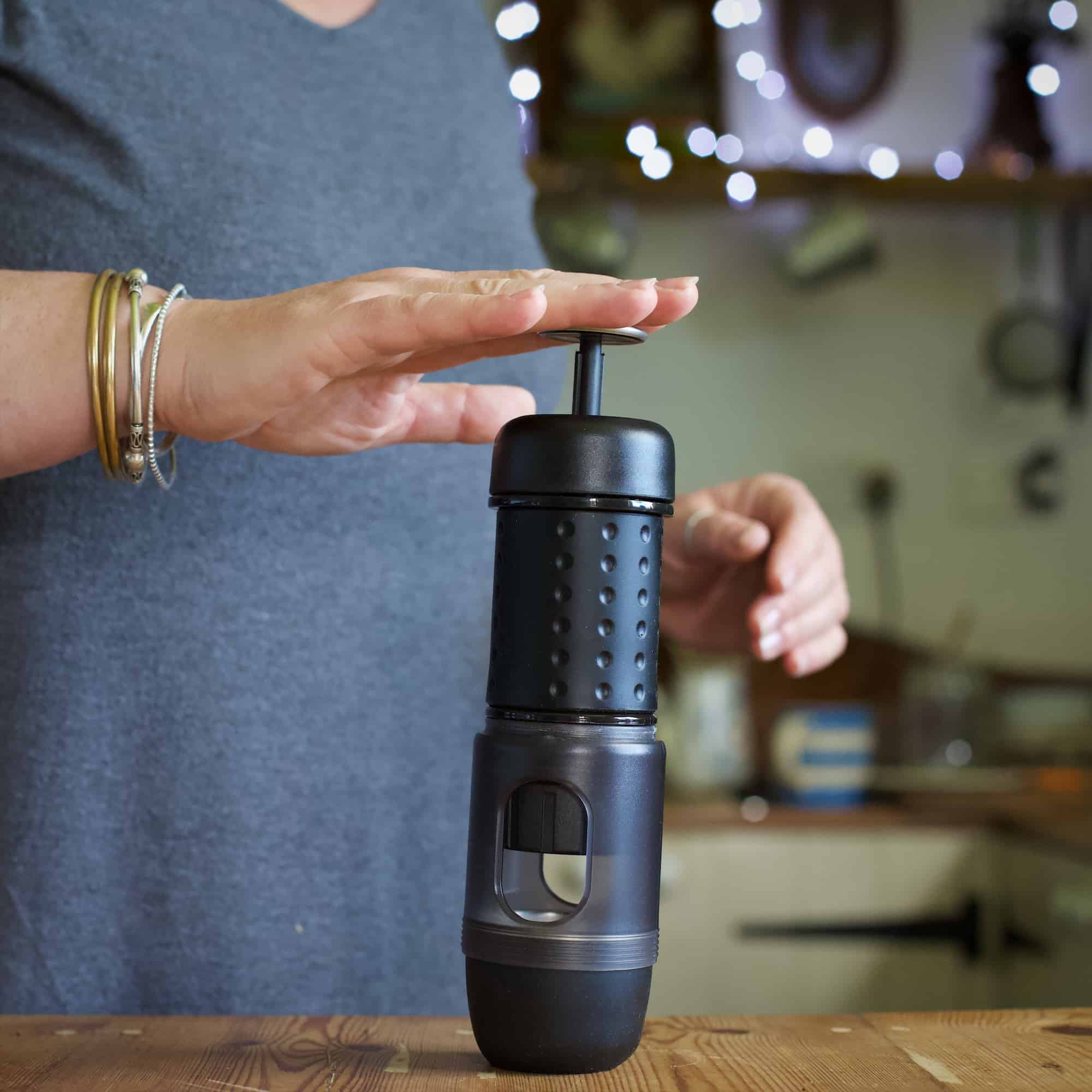 You can immediately start pumping.
After 7 or 8 pumps, a tiny drop of coffee will land in the bottom of the cup.
At this point the leaflet advises us to wait for 10 seconds to allow the coffee to bloom.
Then pump repeatedly until there is no more coffee being pushed out.
The best off grid espresso maker I've found so far, with great crema.
The ability to make an instant cold brew coffee without having to let it brew all night.