This Snowdon Pudding is an old fashioned steamed pudding that is stick-to-your-ribs good!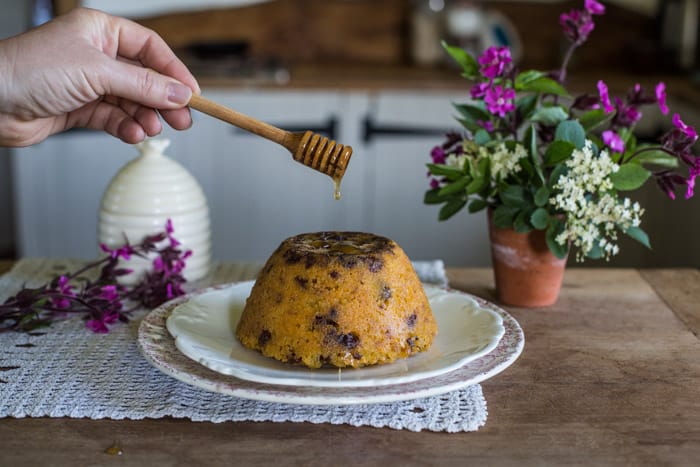 Recipes from bygone days
I adore finding regional recipes, such as this Snowdon pudding, that have been long forgotten by the majority. They can often to be found in dusty old cook books that have scribbles inside the covers and splashes of some unidentifiable dish across the pages. Those recipes are often a snapshot into another time and another place.
This Snowdon Pudding for example tells of a era when times were hard and winters were long, and heavy steamed puddings were essential in filling the belly when meat was an expensive treat.
Being heavy, stodgy and full of energy, any steamed pudding leftovers makes a superb snack to take with you when hiking. And as they are quite dense, they will hold up rather well to being shoved in any available corner of a backpack.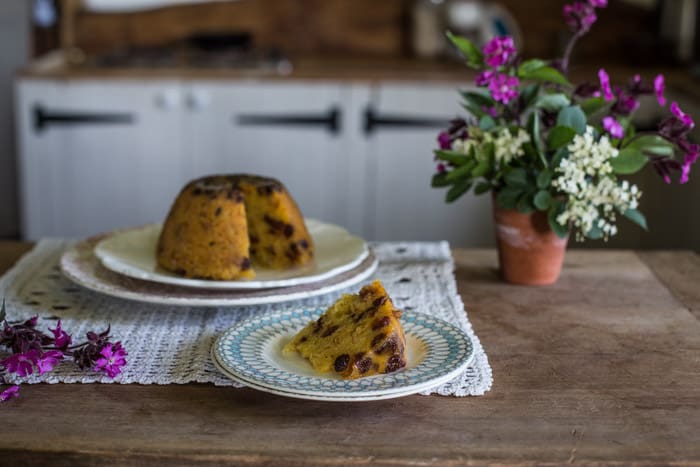 Regional recipes
And so when cottages.com challenged me to recreate a special regional dish from somewhere in the UK that I love, my mind drifted back to this time last year when I spent a whole month travelling round Wales, shooting images for a guide book. I must admit to falling head over heels for Snowdonia, that dramatic national park in North West Wales beloved of hikers and cyclists.
It was a shame I was on such a whistle stop tour as I would have loved to have spent more time in those hills – the weather was sublime and the views never ending. Some day I shall have to go back, with Jonny for company and no restraints on my time so I can savour the area properly.
In fact, during my (rather longer than normal) coffee break today, I was idly flipping through the cottages.com website looking through the properties around Snowdonia and have rather a sweet spot for this rustic self catering cottage called Glan-y-Gors on the edge of the forest. Isn't it cute?!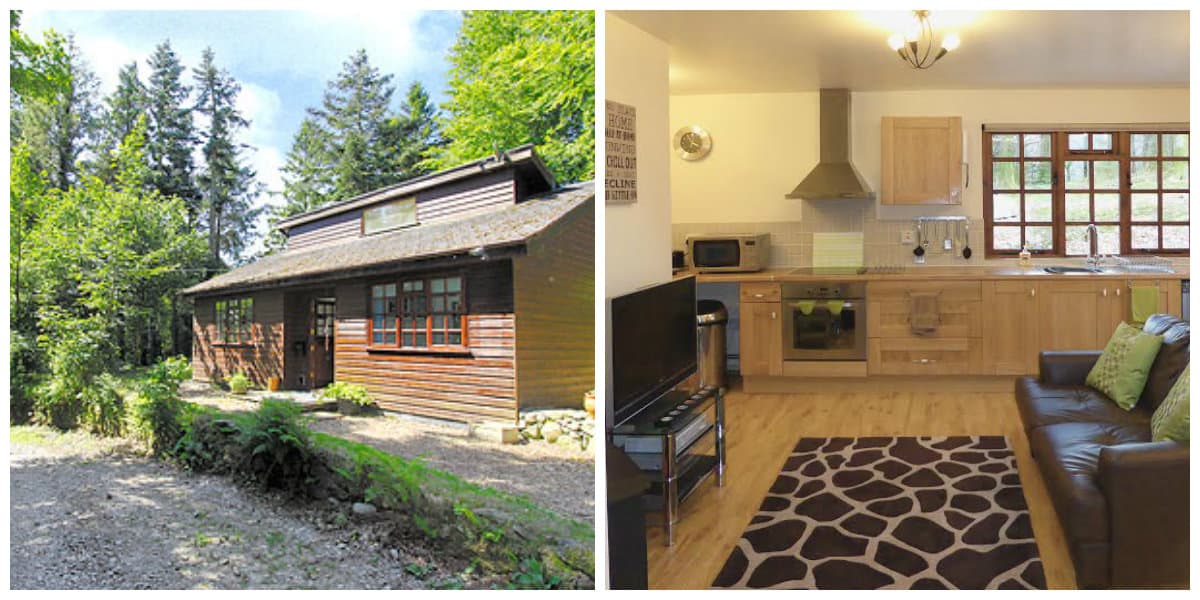 Whilst it looks rustic, it comes with everything you could need to ensure a relaxing and tasty break. Because I love cooking (and food shopping) soooo much, this is always my highlight when travelling somewhere new. Apparently all the kitchens in cottages.com properties are well stocked with all you could need to transform your farmers market haul into a holiday worthy feast.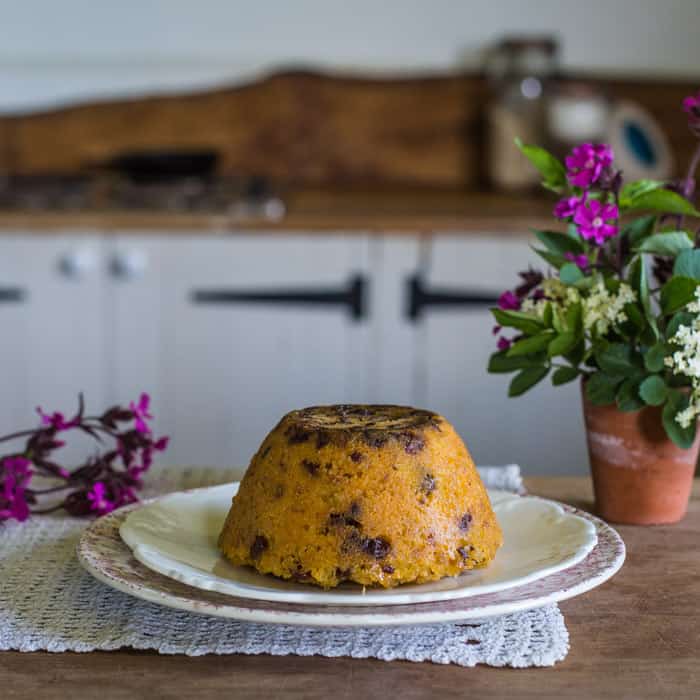 Snowden Pudding
Anyway, here's the lovely steamed Snowdon Pudding that set off this Welsh ramble of mine! Traditionally it would have been served with a white or lemon sauce, but I favoured drizzling a little honey over the top when it was still warm. I can't find much history on the Snowdon pudding other than it was served to guests at the hotel at the base of the mountain, but if you do give it a go in your holiday kitchen this year, don't forget to wrap up any leftovers and take them out on the trail with you!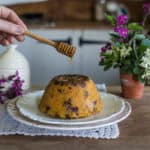 Snowdon Pudding
Ingredients
100

g

suet

15

g

cornflour

75

g

brown sugar

100

g

breadcrumbs

50

g

raisins

3

eggs

75

g

lemon marmalade

Zest of 1 lemon

2

tablespoons

runny honey
Instructions
Mix all the dry ingredients together in a large bowl, keeping a handful of raisins to one side.

Beat the eggs and marmalade together then stir into the dry mix.

Grease a pudding basin, and sprinkle the leftover raisins over the bottom

Pour in the batter, cover with a disc of greaseproof paper and foil, creating a pleat across the centre should the pudding expand over the top of the pudding basin

Pop the basin into a pan of boiling water and steam for 1 hours 30 minutues, ensuring that the water in the pan never gets lower than 1/4 of the way up the basin.

Remove the basin from the pan and let cool a little before tipping it out onto a cake plate. Drizzle with the honey whilst still warm. Slice and enjoy hot or cold.
Nutrition Facts
Snowdon Pudding
Amount Per Serving
Calories 377
Calories from Fat 162
% Daily Value*
Fat 18g28%
Cholesterol 93mg31%
Sodium 164mg7%
Potassium 158mg5%
Carbohydrates 47g16%
Protein 5g10%
Vitamin A 120IU2%
Vitamin C 1.6mg2%
Calcium 58mg6%
Iron 1.5mg8%
* Percent Daily Values are based on a 2000 calorie diet.
After some more locally inspired recipes from my fellow bloggers? Katherine shares a classic Bakewell Pudding and Bintu these tasty looking Singing Hinnies!
Huge thanks to cottages.com for sponsoring this recipe allowing me to keep proving you with tasty content, for free. As always all thoughts (and leftovers!) are my own.
Janie x