This Smirnoff Marmalade Collins cocktail recipe is ridiculously easy to throw together and perfect for serving at a party or gathering, whatever the weather!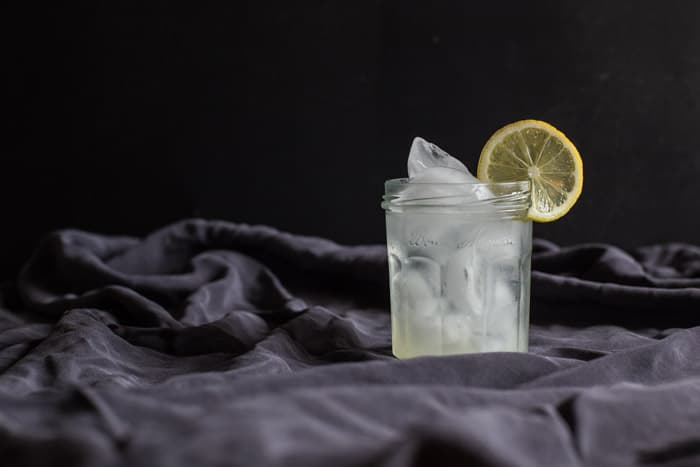 So we go camping every Easter, to a great big outdoorsy bushcrafty event in 100 acres of woodland where we get to hang out with a whole heap of our friends, take part in various workshops and classes, and there's even a beer tent for when you need a little refreshment. This year I do quite fancy the idea of shaking up a few cocktails to pass around the campfire, which makes this recipe even more perfectly timed.
No need for any fancy cocktail paraphenalia either, just grab a clean jam jar and within 60 seconds you'll have a neat little twist on a classical Collins. Shaken, not stirred.
So, imagine these flavours: vodka, lemon juice, soda water and just a touch of sugar all piled up over ice. Nice huh?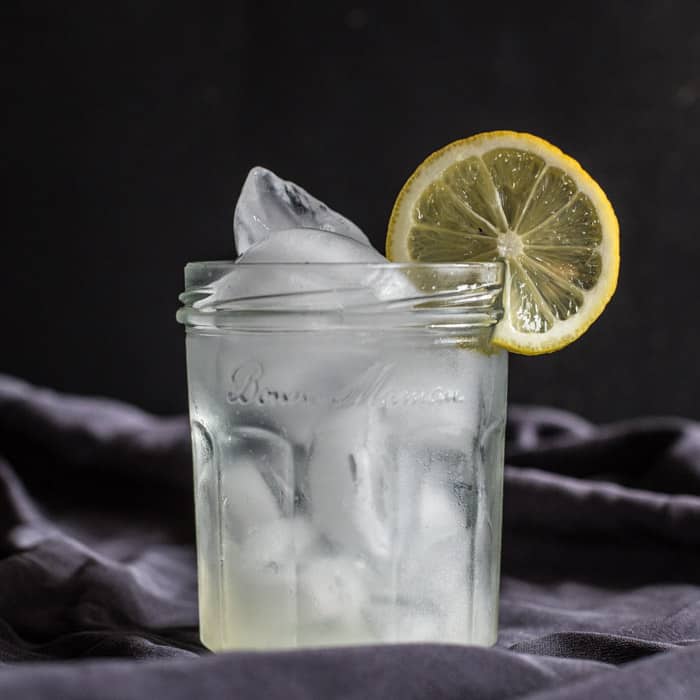 And now we're going to add in one little biddy teaspoon of marmalade. What the?! I know, it sounds weird as hell but as I've never been one to walk away from a new foodie (drinkie?) experience, I went with it. Strangely friends, it works.
Now I'm assuming most people would be using orange marmalade but as it wasn't specified in the recipe, and the only marmalade I had in the cupboard was a home made jar of the lemon variety, I went with that. And I liked it. In fact I liked it enough to make a second one as 'the pictures weren't quite right'.
Yeah, busted :)
And so, without further ado, may I introduce you to my cocktail of the moment, the terribly quirky Smirnoff Marmalade Collins…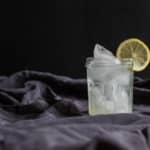 Smirnoff Marmalade Collins Cocktail Recipe
Ingredients
50

ml

Smirnoff No. 21® vodka

1

teaspoon

caster sugar

1

teaspoon

marmalade

25

ml

lemon juice

1

lemon wedge

Soda water
Instructions
Pop the vodka, sugar lemon juice and the marmalade into a clean jam jar.

Fill the rest of the jar up with ice, twist on the jam jar lid well and shake, until the lid feels cold to touch.

Remove the lid, top the ice back up and splash soda water over the top.

Dress with a slice of lemon if you're feeling fancy, and enjoy!
Whether you like your cocktails weird and wacky or straight up traditional, you'll find a bazillion and one quality recipes over at thebar.com. Simply type in the spirits and/or mixers you have in stock and they'll tailor their recipe results to match, or use the 'occasions' tab to find a varied range of cocktail themes such as their Easter cocktails or those perfect for a cocktail party.
Many thanks to thebar.com for sponsoring this content and allowing me to keep doing what I love to do. As always all thoughts (and leftovers) are my own.