For anyone who thought slow cookers were just for stews and casseroles, this Slow Cooker Bread Recipe is 'prove' that these kitchen dream-machines were built for so much more!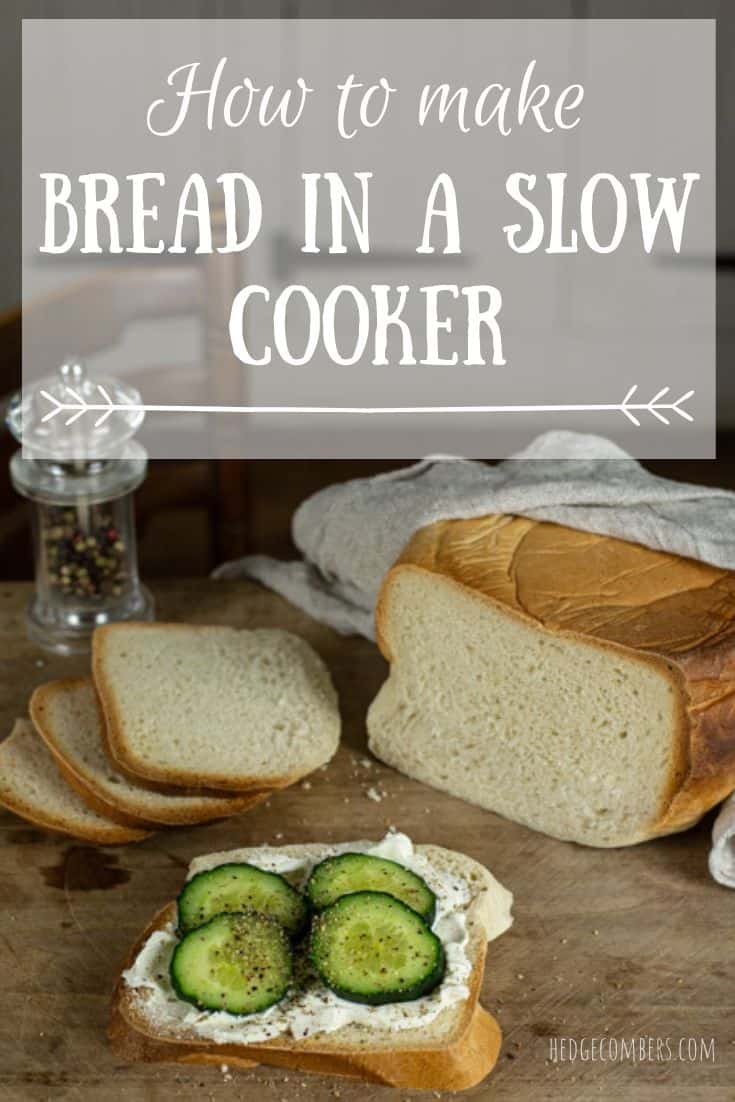 I'm already a self-confessed slow cooker fan (otherwise known as crock pots for my US readers). I own three of them, and yes, they are all for me! This may seem greedy but I find them so useful that I have different sized pots for different jobs. Importantly, I use all three too; they do not, like so many slow cookers I know, sit gathering dust in the back of a cupboard.
Always one for experimenting in the kitchen, my slow cooker is a particular favourite for trying out new things. You can understand why when it is so easy to play with and takes very little effort to do so (so now I'm painting myself as lazy too!).
So how about 'baking' bread in a slow cooker? It's a thing! Honest!
It's also about as far removed from a stew or casserole as you can get. Though to be fair, take a hunk of this slow cooker bread paired with this delicious slow cooker beef and ale stew or teamed with this slow cooker Irish stew recipe and we are talking slow-cooked heaven as far as I'm concerned!).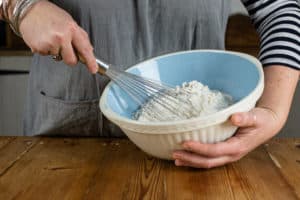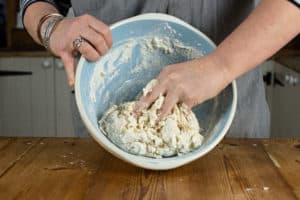 How to make slow cooker bread
This slow cooker bread recipe is super easy too. I start by mixing together the dry ingredients in a bowl. Add in the oil and water and use a wooden spoon to bring all of this together and create a sticky dough.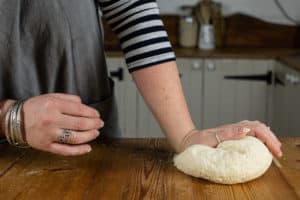 As with most traditional bread-making, the dough for this slow cooker bread recipe needs to be kneaded (I knead it or 7 to 10 minutes in total). However, the great news is that no proving is required as the slow cooker takes care of that process.
I line the slow cooker with baking paper, which I place the dough into. And apart from all the work the slow cooker now does for us, that, my real-food friends, is that!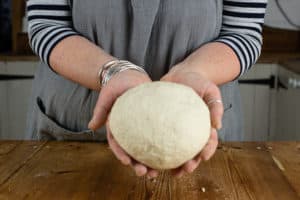 What kind of loaf does this slow cooker bread recipe produce?
When cooking times have finished, remove the loaf and peel off the baking paper. You'll find that the bread is a bit unusual-looking on the top as it appears to be pale with a spongy kind of texture. The base of the bread however, together with the sides around the bottom of the loaf will be browned and will form a kind of a crust.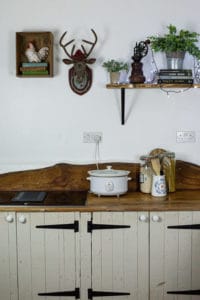 This won't give you your crusty finish like an oven does. However, for anyone who loves a softer loaf, this certainly ticks that box!
Who said a slow cooker is just for those wintry stews and casseroles?
I dare you to take yours out of the cupboard! Use it for your daily bread and it will fast become an everyday item and possibly as much of a kitchen favourite as mine is (ummm…are!!)!
Slow cooker bread recipe for a smaller loaf
For the full recipe and a regular loaf, please refer to the recipe box below. However, to make a smaller loaf of bread in a 1.5 litre/1.5 quart slow cooker, like I did in the video shown, I simply halved the ingredients:
250g strong white bread flour
1/2 tsp salt
3.5g fast action yeast (or half a sachet)
1.5 tsp sugar
1 tbsp veg oil
150ml warm water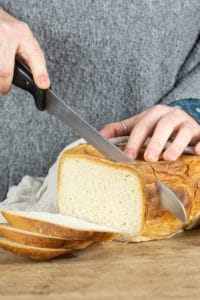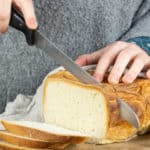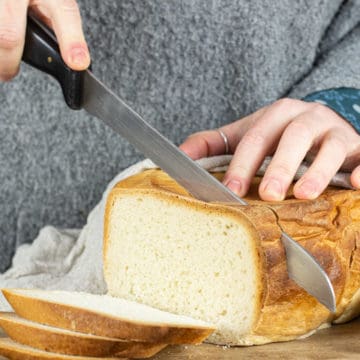 Slow Cooker Bread Recipe
How to make a simple white load of bread in a slow cooker
Keyword:
Slow cooker bread recipe
Ingredients
500

g

strong white bread flour

1

tsp

salt

1

tbsp

sugar

7

g

fast action yeast

25

ml

vegetable oil

300

ml

warm water
Instructions
In a large mixing bowl, mix together the flour, salt, sugar and yeast

Add the oil and water, and bring together into a sticky dough with a wooden spoon.

Using your hands, continue mixing/kneading in the bowl until the bowl looks quite clean and all the flour has been incorporated into the dough.

Clean the work surface you wish to knead on and either sprinkle with a little more flour, or wipe with a little more oil. The latter will make for a much easier clean up of both the kitchen, and your hands!

Place the dough onto the surface and knead for 7-10 minutes, or until you see a change in the dough. It will become stretchy, smooth and shinier looking.

Line your slow cooker with baking paper, and place the ball of dough into it.

Switch the slow cooker on to high, and set the timer for 2.5 hours. Do not lift the lid during that time as you will release the build up of heat and the bread will take longer to cook.

Switch off the machine, carefully lift out the bread by the edges of the baking paper, and set the loaf on to a cooling rack to cool.

The top of the loaf will look pretty weird, almost like uncooked dough. Don't panic! It is just where the steam has collected under the lid of the slow cooked and dripped onto the bread leaving it looking a bit soggy.

If it is cooked, the base should be golden brown and sound hollow if you tap it. The base will harden into the most delicious crunchy crust as it cools.
Nutrition Facts
Slow Cooker Bread Recipe
Amount Per Serving
Calories 348
Calories from Fat 54
% Daily Value*
Fat 6g9%
Sodium 392mg17%
Potassium 94mg3%
Carbohydrates 63g21%
Protein 10g20%
Calcium 13mg1%
Iron 1mg6%
* Percent Daily Values are based on a 2000 calorie diet.