Samuel Groves cookware is worth a look if you're ready to invest in some classic, English made quality pieces for your kitchen.
In this post I walk you through some of my favourite Samuel Groves pans.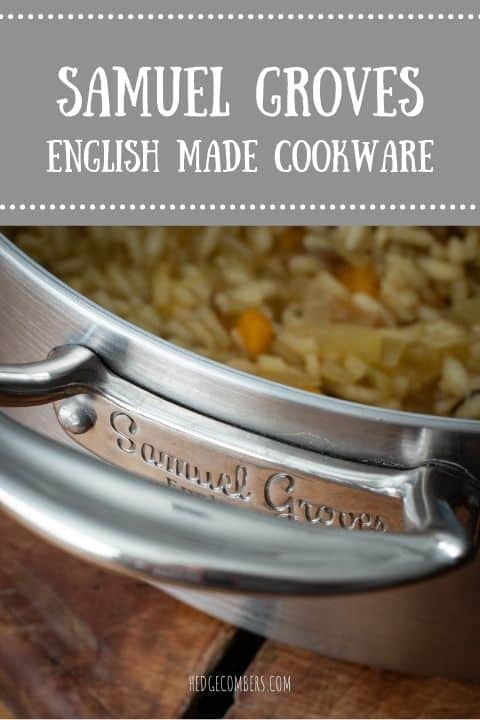 If, like me, finding British products is important to you, then I'm so glad you're here!
Let's dive in to the backstory on Samuel Groves before sharing my thoughts on their products.
Samuel Groves Cookware – a potted history of a very British company
Samuel Groves (Senior) started the company way back in 1817. Initially the company sporting his name made brass candlesticks and teapots.
These two products alone show a snapshot of such a different time, and I can't imagine they make many of either today!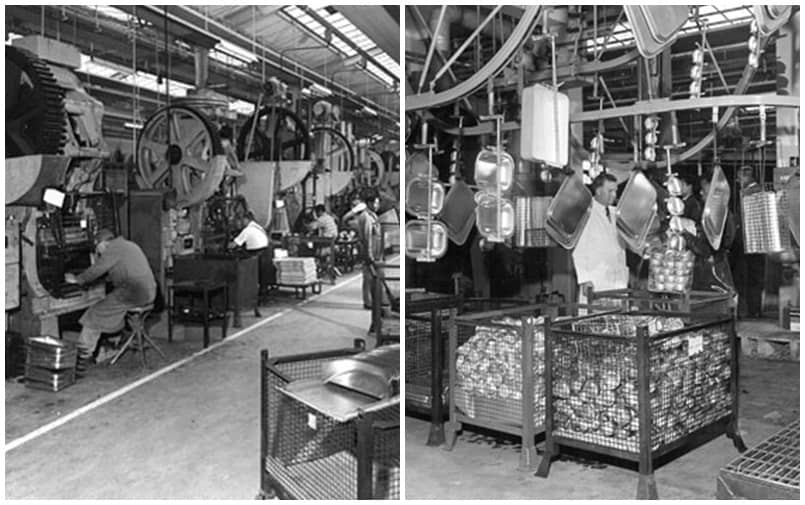 Since those early days they've grown, gone through two World Wars, countless fashions and trends and most importantly, kept production in England. Even with the lure of cheap labour and manufacturing overseas.
Today you'll find their factory in Yardly, Birmingham, creating extremely high quality stainless steel, aluminium, non stick and cast iron cookware.
Samuel Groves – Pans for Life
This is another aspect that makes me a HUGE fan!
Each item you purchase from Samuel Groves comes with 'use and care instructions' to ensure your pan lasts a lifetime. But if you find that overtime the finish dulls, or perhaps the non stick coating scratches due to misuse by the other half, you don't need to buy a whole new pan.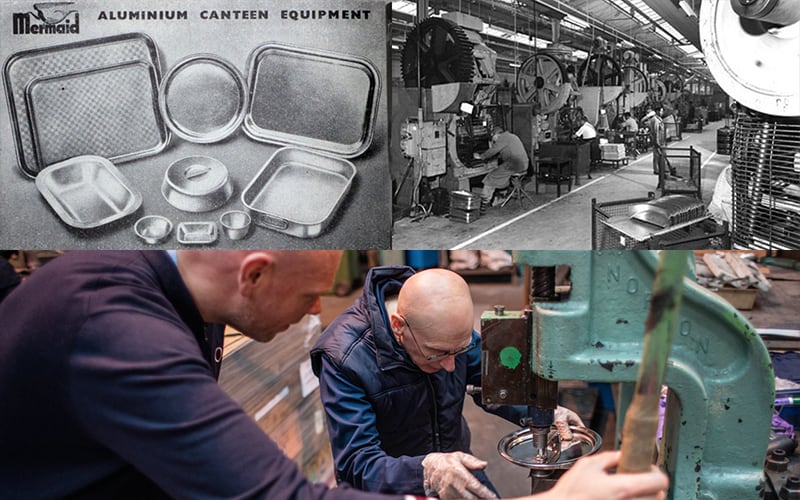 Instead, simply get in touch with the customer care team and request to get your beloved pan refurbished with their Pans for Life scheme.
Their refurbishment service offers:
Polishing the exterior/ interior of your pan
Re-coating the non-stick layer on non-stick pans
Re-seasoning Cast Iron pans
And whilst there is a fee for restoring a pan to its former glory, it works out to be about 1/3 of the cost of a new pan. This is a great saving over replacing with new, and had massive benefits from an environmental point of view too!
When I think how many cheap pans I've bought over the years, that have lost handles, had the coating peel off or warp from the heat, investing in a pan for life makes so much sense.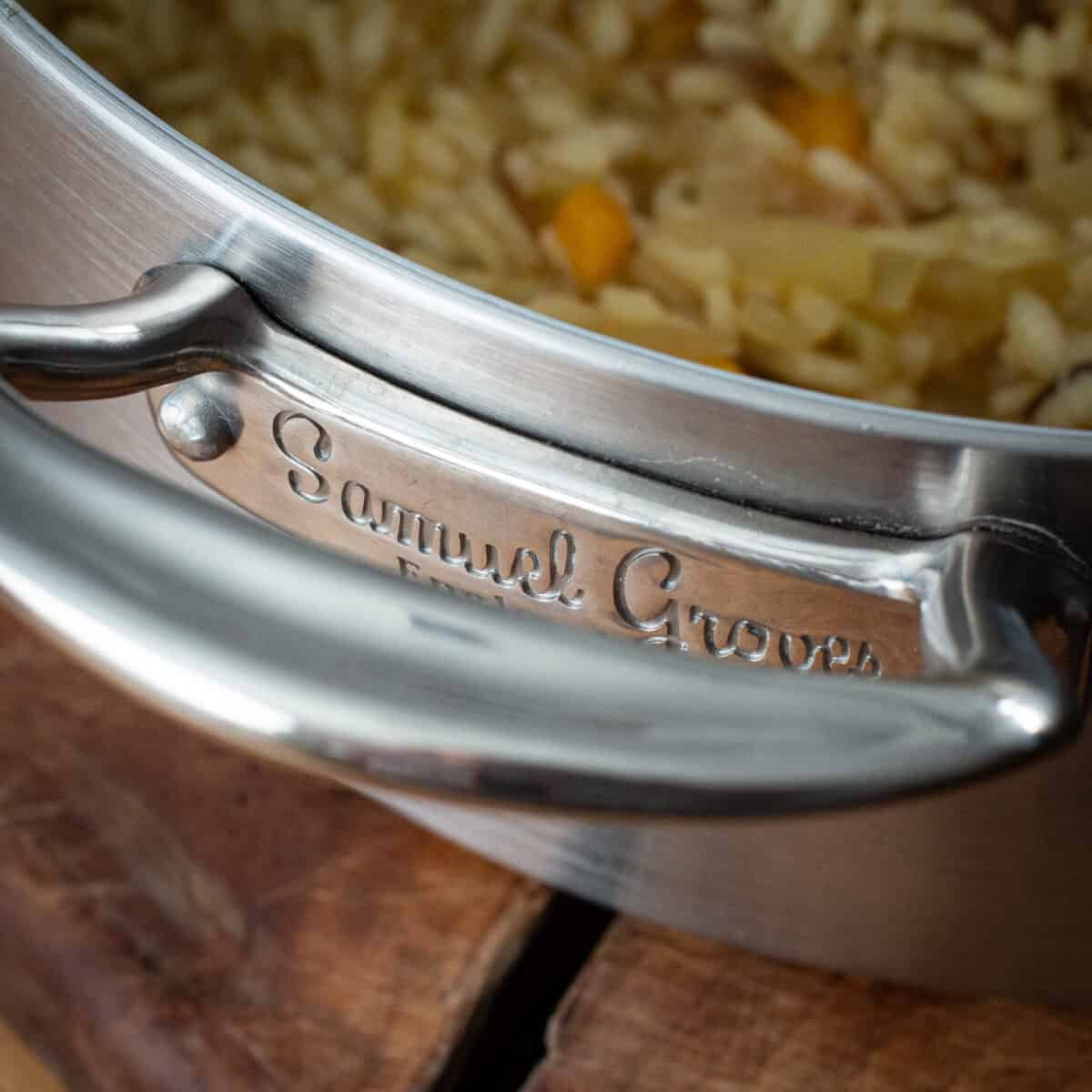 Now for a little run down on my favourites pieces of the moment…
Samuel Groves Mermaid Roasting Dish
This little roaster is a great size for creating a myriad of one pan dishes such as lasagne, shepherds pie, roast root veg etc.
It's made of anodised aluminium which, simply put, means the outer layer of aluminium has been specially treated to create an indestructible surface that won't flake, blister or peel.
Also, if you treat this pan as if it were cast iron, it will build up a naturally non stick patina over time.
We reach for this roasting dish all the time.
Find more info here: Mermaid Hard Anodised Roasting Dish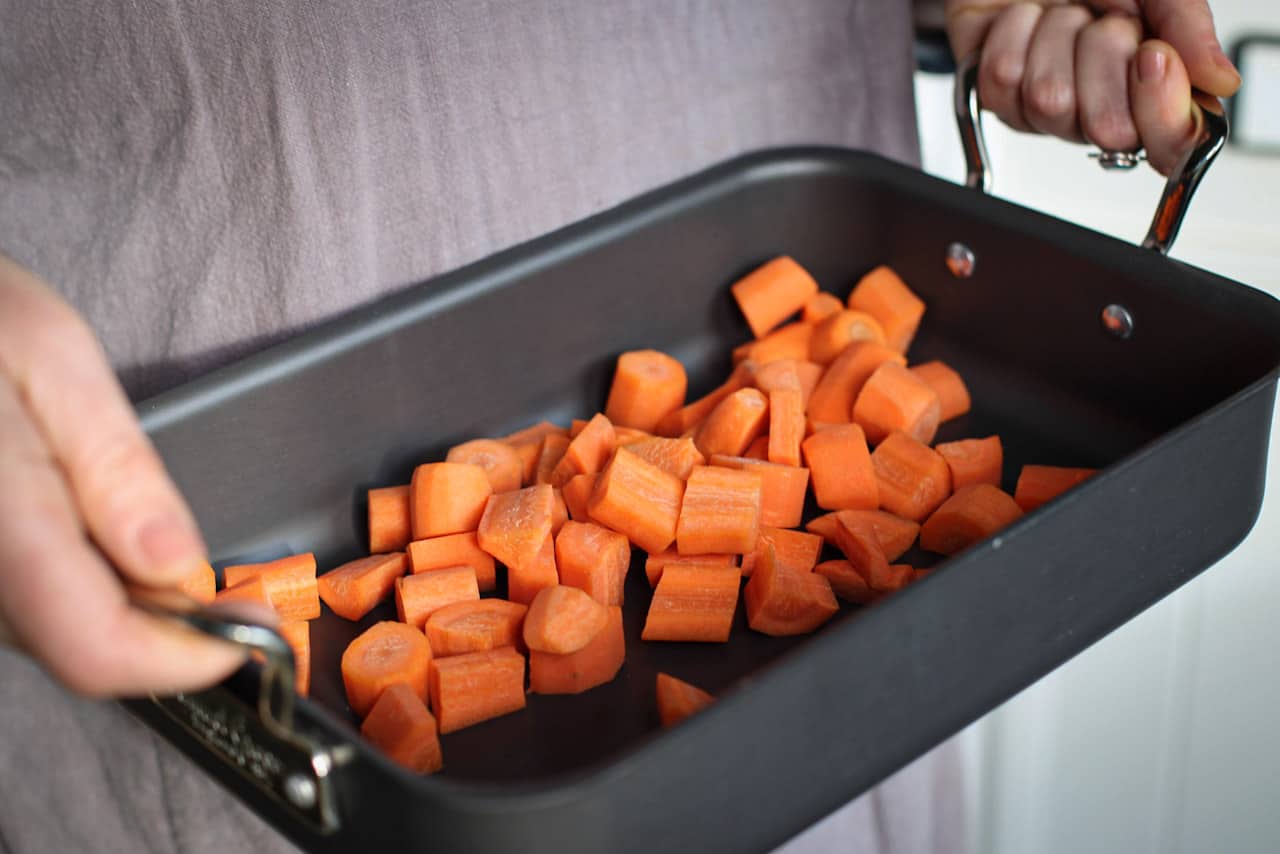 Samuel Groves Mermaid Tarte Tatin Pan
I'm desperately awaiting rhubarb season to return so I can put this cute little tarte tatin pan to the test!
In the mean time I'll be using this pan for apple pies and maybe also putting my frozen Christmas leftovers to good use by making this Turkey Leftover Pie!
Find more info here: Mermaid Silver Anodised Aluminium Tarte Tatin Pan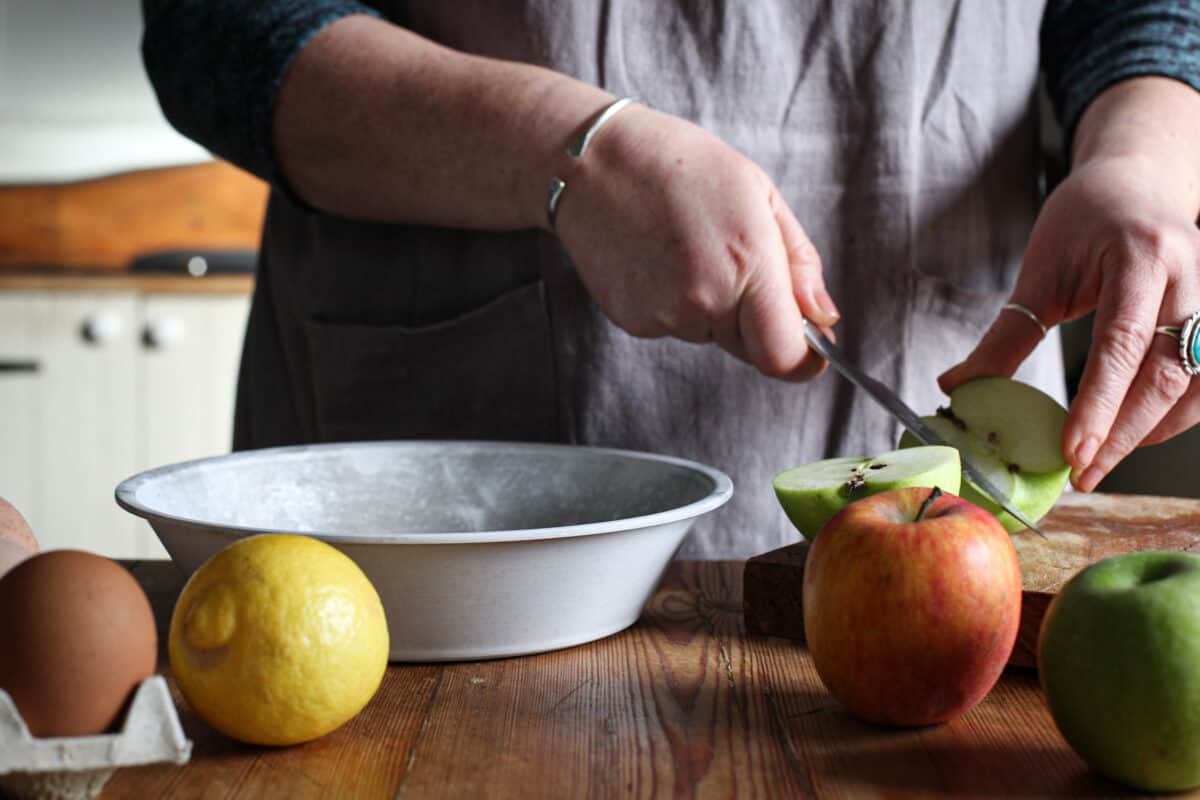 Samuel Groves Classic Sauté Pan with Lid & Side Handles
This is, without doubt, my absolute favourite piece of kitchenware I own.
It feels solid without being too heavy. It's the perfect size to use for everything from roasting a chicken to making a risotto or baking a crumble. The two short handles (rather than one long handle) makes it far easier to store in my cupboards, and I even take it away in my tiny campervan kitchen for this very reason!
This my friends, is a beautiful pan. I absolutely love it.
Find more here: Classic 26cm Stainless Steel Tri-Ply Sauté Pan & Lid Side Handles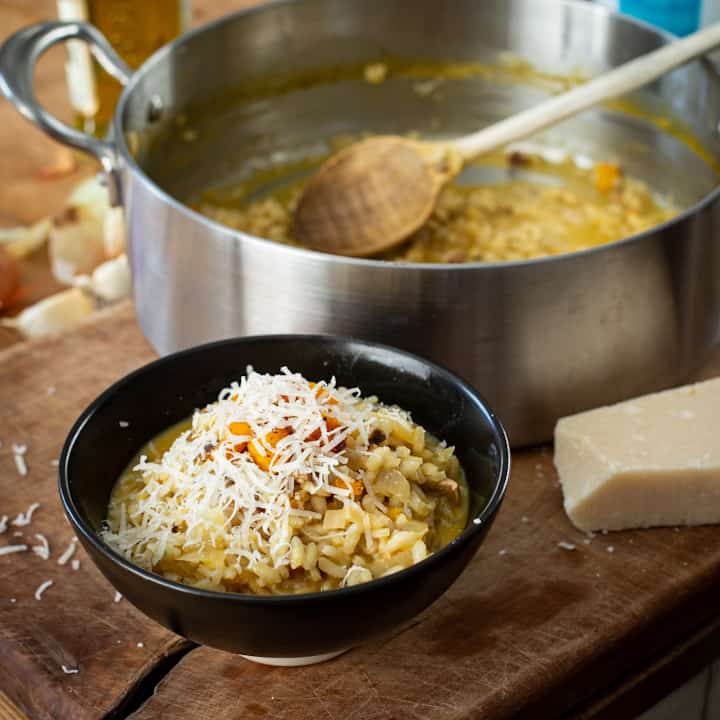 As I learn more about Samuel Groves and their range of products I'll update this post. And I'm also looking forward to visiting their factory later this year and will of course take you all along with me!
Huge thanks to Samuel Groves for continuing to produce British products we can all be proud of.
Disclaimer: Please note that this review is not paid for (although they did send me these pans to review). Rather, I am choosing to support a company that is manufacturing quality cookware pieces, in England. 
If you are a British manufacturing company that you think my readers would like to hear all about, please do get in touch with me at:
jane (at) hedgecombers (dot) com