Porthleven Food Festival 2019!
This festival is a highlight in Cornwall's foodie calendar, and brings together some of our favourite Cornish producers.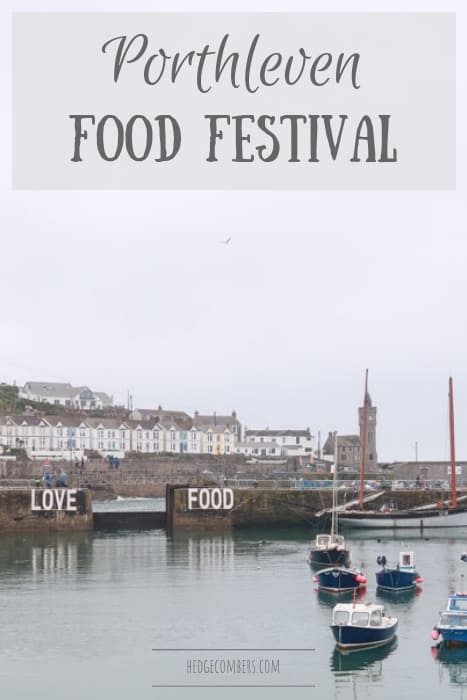 The Porthleven Food Festival is the first in our festival season.
It's a three day event, with a large food marquee, chef demo tent, tonnes of street food stalls and camping.
All within the beautiful small fishing town of Porthleven in Cornwall.
Porthleven is steeped in history, and is a fabulous place to visit any time of the year.
However, if food festivals are your thing, you really need to pop details of this one in your diary for next year!
Origin Coffee Cocktail Masterclass
We rocked up on Friday, and were immediately whisked off to a coffee cocktail masterclass with Dan Fellows.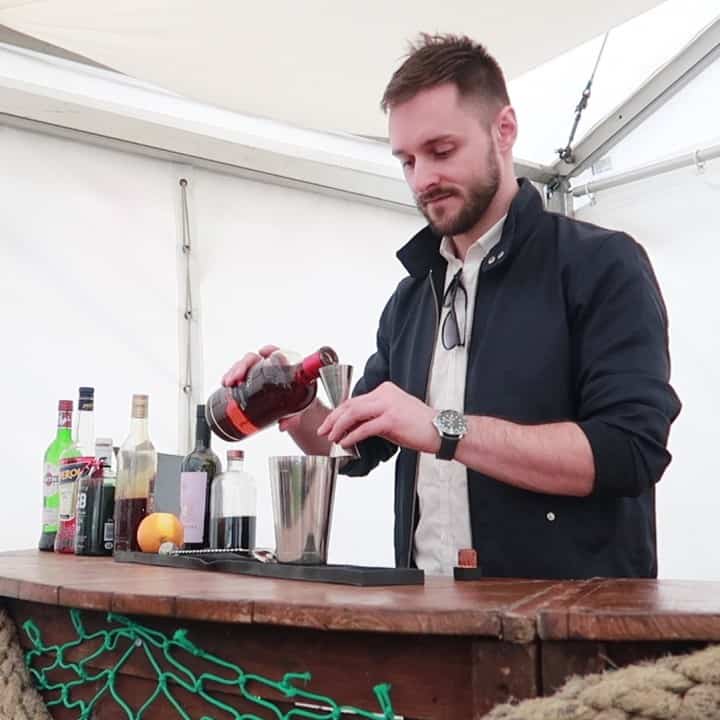 Dan is a dedicated coffee geek from Origin Coffee, who last year won the coveted title in the World Coffee in Good Spirits Championship in Brazil.
His demo was a fascinating glimpse into a world I knew nothing about!
He made us a couple of intriguing coffee-based cocktails, my favourite of which was his twist on a classic negroni.
Feast with Sharps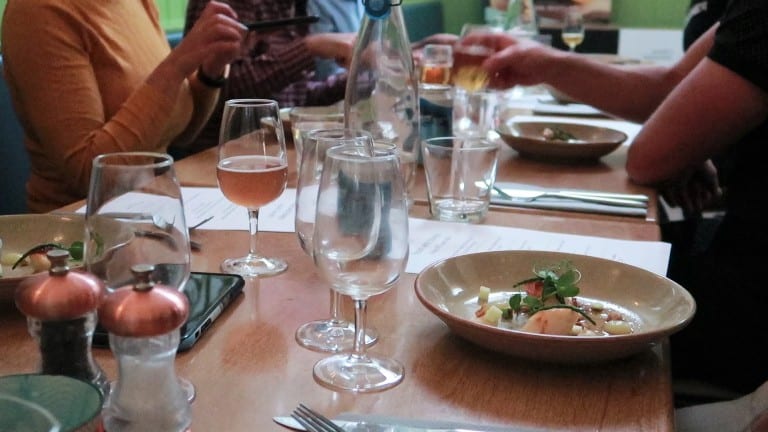 On the Friday night, we were invited to six course tasting menu with Sharps Brewery.
Each course was paired with a beer to complement the flavours in the dish, and this meal was a definite highlight to our whole weekend.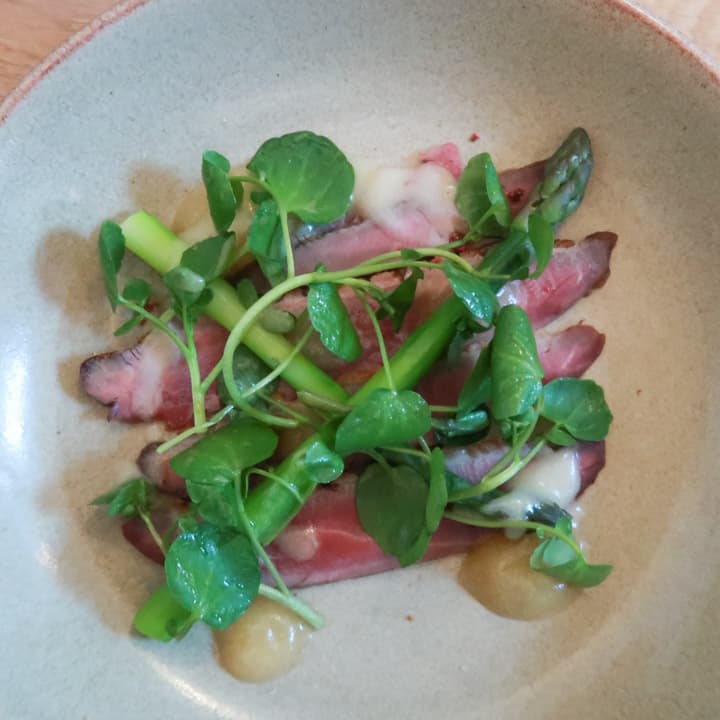 Above was a contender for my favourite dish.
It was Feather Blade of Cornish Beef with Herb Olive Relish, Miso and Watercress.
It was paired with Doom Bar, Sharps' flagship amber ale, and Jonny's all time favourite.
My joint favourite course was the Tempura Oyster that was served with a Wasabi Tartare inside a Baby Gem leaf, nestled in an oyster shell.
So beautiful and SO tasty!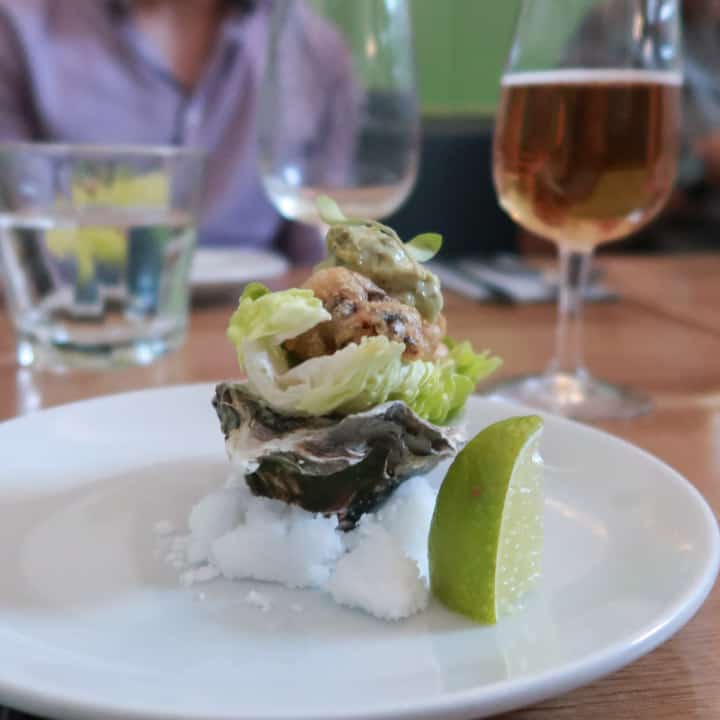 Brunch at Kota Kai, Porthleven
I know, I know.
We're at a food festival and we should be eating all the festival food.
However, in the heart of Porthleven is a restaurant/bar that we LOVE.
It's called Kota Kai, and it's our favourite place to hang out in Porthleven.
They make the BEST Mojitos, Seafood Laksa and brunch.
Here's proof of those brunch skills: Eggs Royale, avocado and watercress.
AKA heaven on a plate…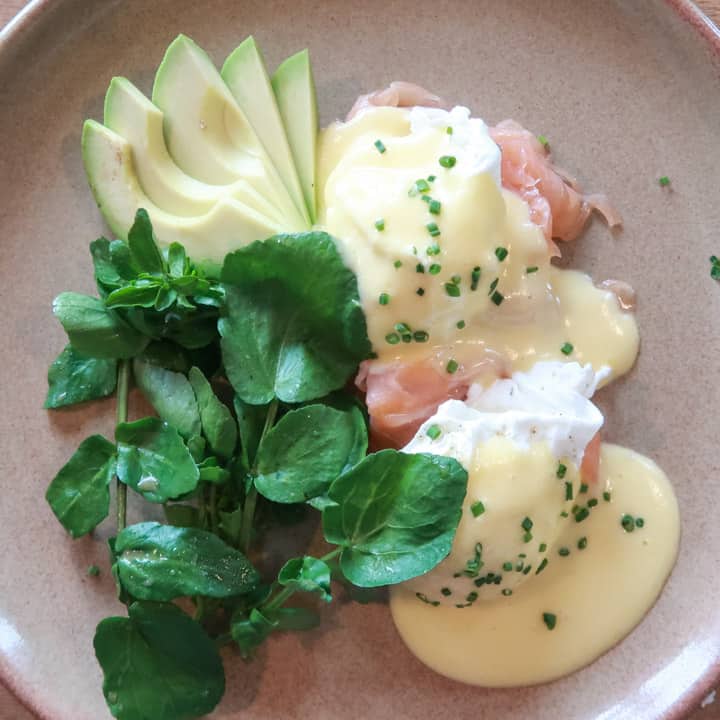 And just to make sure, I ordered it again the next day…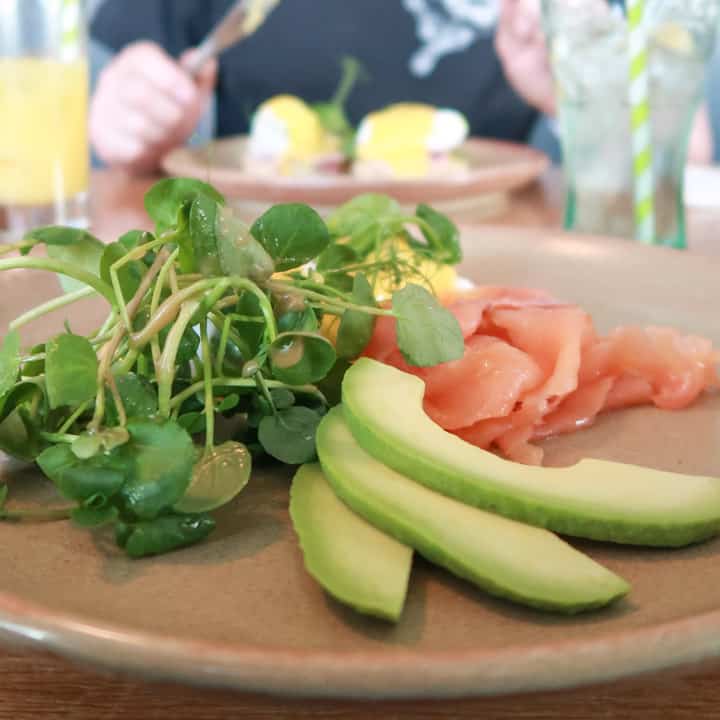 We also managed to squeeze in a couple of drinks at Rick Stein's too (their Espresso Martinis were superb).
And Amelie's is another of our favourites.
Although we didn't get a chance to visit them this year.
They could do with extending the food festival to last a week so we have time to eat everywhere we want to!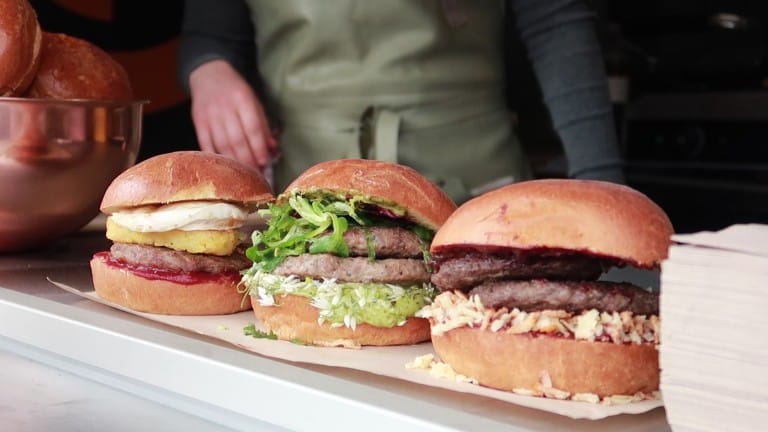 One of my favourite things to do at a food festival, is to meander the various stalls, tasting products, and chatting with the vendors.
It takes a certain type of determination and passion to bring a great foodie business idea to fruition.
And the road is never as smooth as people imagine it will be.
So hats off to all you cottage businesses bringing something new to market.
We appreciate you :)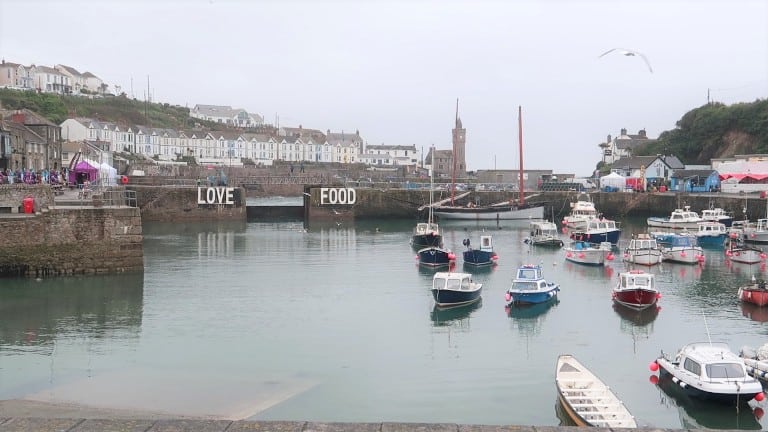 If you plan to make the pilgrimage to the Porthleven Food Festival in 2020, you can find details on their website here.
At the time of publishing, the site hasn't been updated for 2020.
But keep an eye out.
When the team behind the festival have caught up some much needed sleep, it'll be updated!
Camping at the Porthleven Food Festival 2019
Camping, for both tents and campervans, is available in the village (we were camped on the football pitch, and there were more over the road on the cricket pitch!).
As far as I'm aware there are no electric hookups available in either camping area.
And it's worth booking your pitch early as spaces are limited.
If you miss out on village pitches, you could easily stay at a nearby campsite and travel in every day.
It's worth noting that festival parking is extremely limited if you haven't already prebooked, and all traffic into the town is closed to non-residents.
However, shuttle buses are available from Helston.
My One Pot Camping Recipe at the Porthleven Food Festival
And finally, here's my festival vlog and delicious recipe for a Pesto Quesadailla.
I hope you enjoy the tasty little tour!
HUGE thanks to everyone involved in making the Porthleven Food Festival such an awesome weekend.
Your efforts are so appreciated :)
Thanks also for inviting us along to enjoy the festivities.
As always, we had a fab time.
Janie x
PS want to know more?
Here's my write up on the Porthleven Food Festival 2018!