2018 year marked the 10th anniversary of the Porthleven Food Festival, and oh boy, was it a good one!
Sunshine, cocktails and the best locally produced artisan food ensured a great weekend was had by all.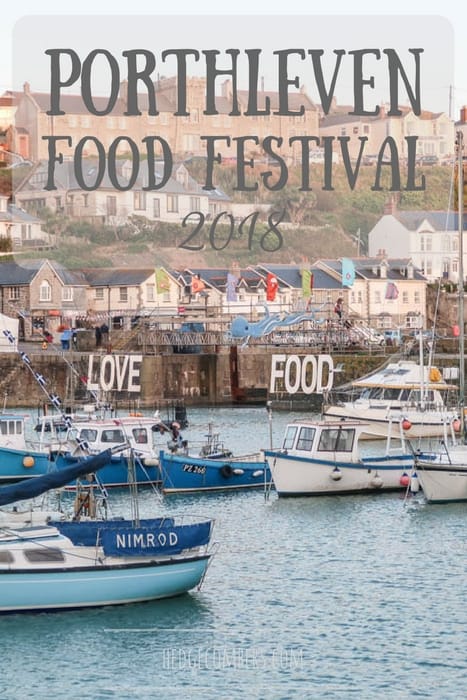 The weather was perfect.
Dry, warm and sunny.
The perfect antidote to what feels like the longest, wettest winter in history.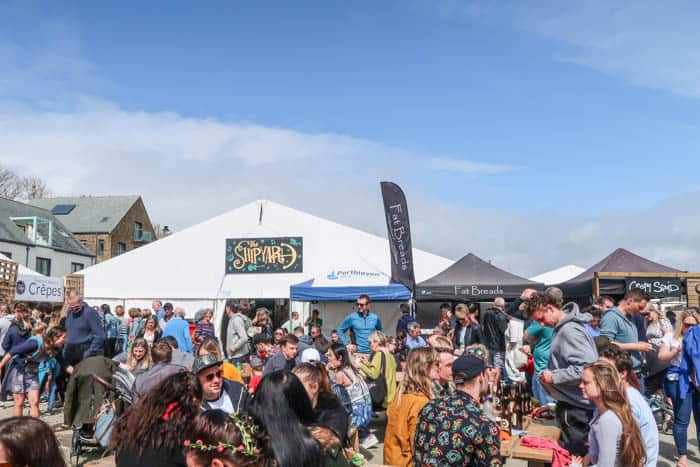 We ate, drank and danced our socks off and I can't wait to go back to the Porthleven food festival and do it all again next year!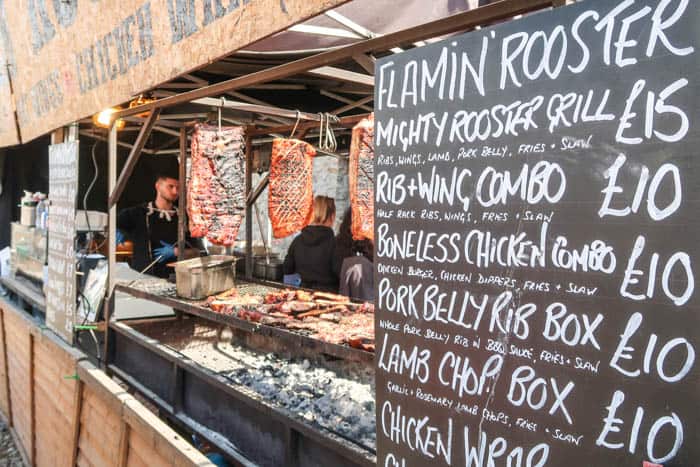 Porthleven Food Festival
I'll confess to not knowing Porthleven all that well, but you really couldn't dream up a better location for a full weekend of sun-filled gluttony and partying.
The harbour is just beautiful and the local pubs and restaurants tremendous.
A special shout out to Kota Kai, a gorgeous harbourside restaurant that serves the best brunch ever.
Also to Amelies, a beautiful open plan restaurant that I've visited before (and actually wrote about in my guide book, Secret Kitchen).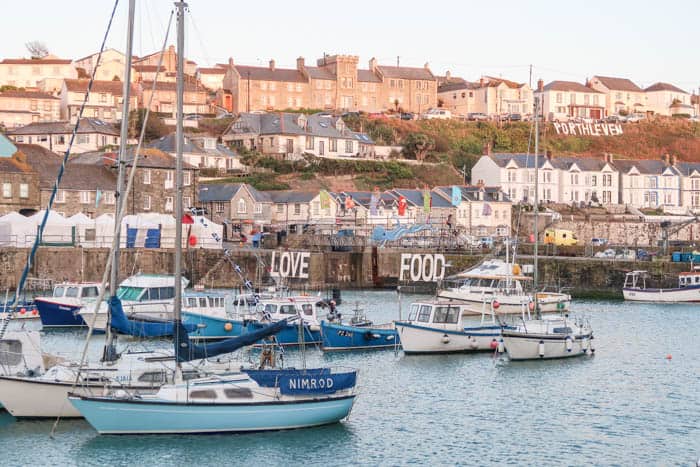 The Cornish Pasty
When eating out in Cornwall, the conversation will always eventually come round to the humble Cornish pasty.
Every now and then one of the big Cornish Facebook pages runs a poll on who sells THE BEST Cornish Pasty.
Now, Jonny takes this conversation very seriously, and as we have our favourite (Sarah's Pasty Shop in Looe, in case you were wondering), we couldn't visit Porthleven without trying the equally famous Ann's Pasties…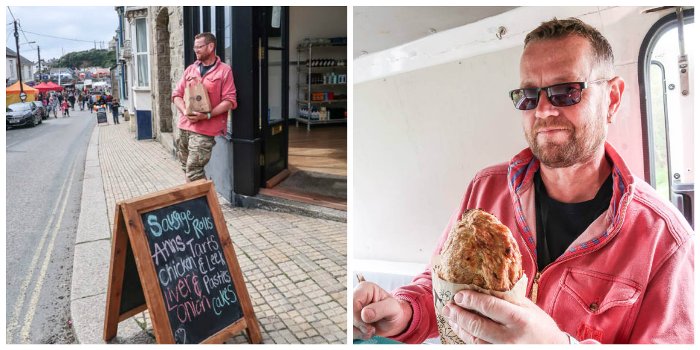 That monster pasty got a SERIOUS thumbs up from Jonny!
The pastry, seasoning and quality of the meat are top notch.
Also, it's worth pointing out that at Ann's Pasties, the essential pasty filling (ie beef, potatoes, onion and turnip) are all grown or reared within a 10 mile radius of the bakery.
That's even more impressive when you look at a map of Cornwall and realise just how rural this kitchen down on The Lizard is!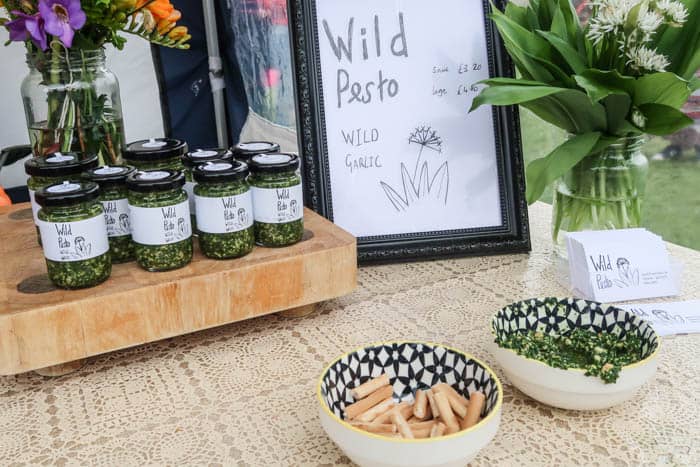 We also met this little lady, whose clever Mum had written the cook book, Feed.
Jessica, the Mum, is a cook at Marlborough school in Falmouth.
The cook book highlights lots of easy to make recipes that are used in the school kitchen.
It focuses on recipes that utilise fresh, local produce and is designed to get children involved in, and excited about, eating quality healthy food.
You can find out more, and order your own copy here: Marlborough School cook book.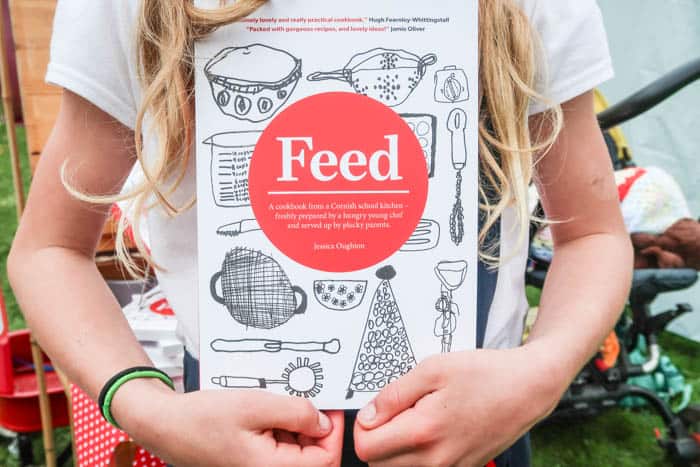 Hogs Pudding Breakfast Sandwich
And as we were at a foodie event with some of my favourite Cornish food producers, I couldn't miss the opportunity to create a tasty little festival camping recipe in Myrtle the camper van.
I bought some Cornish Hog's Pudding from Primrose Herd, some sourdough baguette from Vicky's Bread and created a MONSTER sandwich :)
I'll share the full recipe here soon, but in the meantime, here's the video over on YouTube!
***
And now Jonny & I need a little lie down in a quiet room and a diet of lettuce for a few weeks :)
Huge thanks to the entire team at the Porthleven Food Festival for ensuring we, and all the other festival goers, had a fabulous time.
You can find out more about the event here. As always, all thoughts are my own.
Jane x