When I first saw a picture (on Pinterest I think?) of someone using houmous instead of tomato sauce on a pizza base, I couldn't get my head round it at all.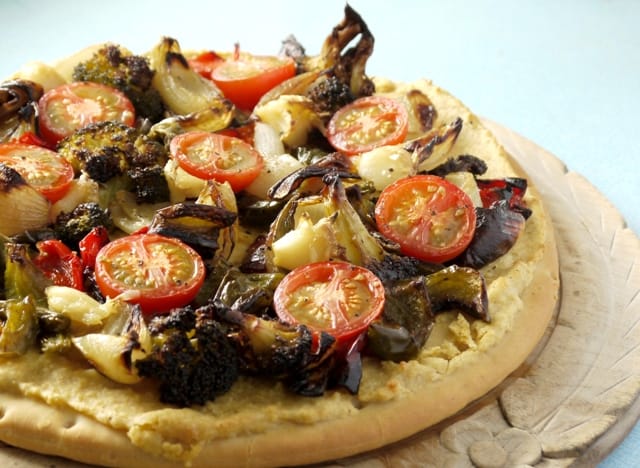 But being the worlds number one fan of that tasty little dip I knew I had to try it, and boy is it good! It doesn't change consistency at all (not sure what I was expecting it to do), it just flavours the pizza to perfection.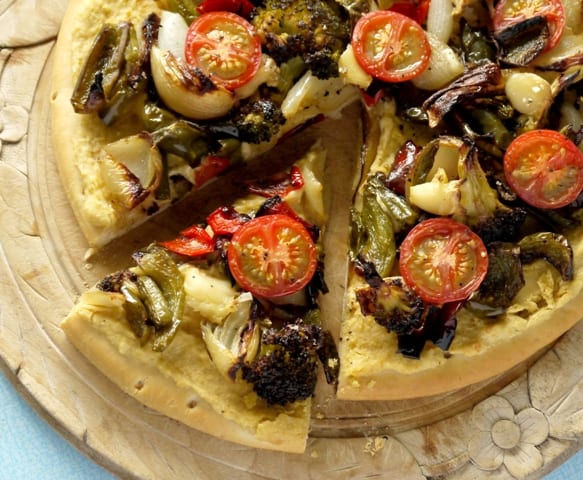 I can see you're all pulling the funny face that I initially did but seriously, don't knock it till you try it. If you love houmous as much as me, I promise you're gonna adore loading up your pizza with it :)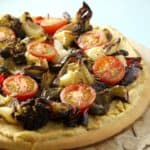 Houmous on Pizza??!
Ingredients
1

plain pizza base

Tub of houmous

Whatever toppings you fancy. I piled on roasted veggies and a couple of slices chopped up salami
Instructions
Not sure you really need instructions for how to pile up a pizza, but just in case you do...

Slather a good sized dollop of houmous on your pizza base, pile up you toppings, bake for 20ish minutes in an oven around the 180 mark.

Proper. Good. Grub. :)