Make your own Homemade Fajita Seasoning Mix!
It's cheaper, healthier and SO easy to make.
And you've probably already got all the ingredients you need on hand.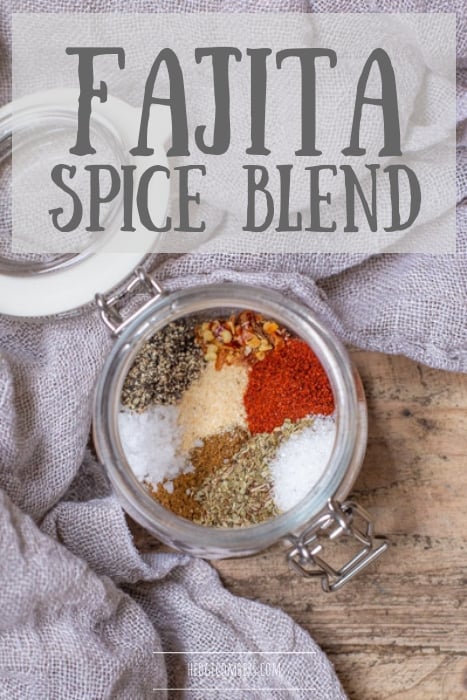 There are so many benefits to making your own spice blends from scratch.
Here's just a few;
It'll save you money not having to buy a sachet of spice blend every time you make fajitas.
You'll also avoid eating the colourings, preservatives, acidity regulators and caking agents that are used in those sachets. That's a BIG win in my book.
Your spice rack will be fresher as you'll be using, and replenishing, the herbs and spices you already have.
It really is as simple as measuring everything into a jar, and shaking!
You get to adapt your blends to suit your family's tastebuds. The kids don't like hot food? Reduce the chilli. You L-U-R-V-E oregano? Add more. The world is your fajita :)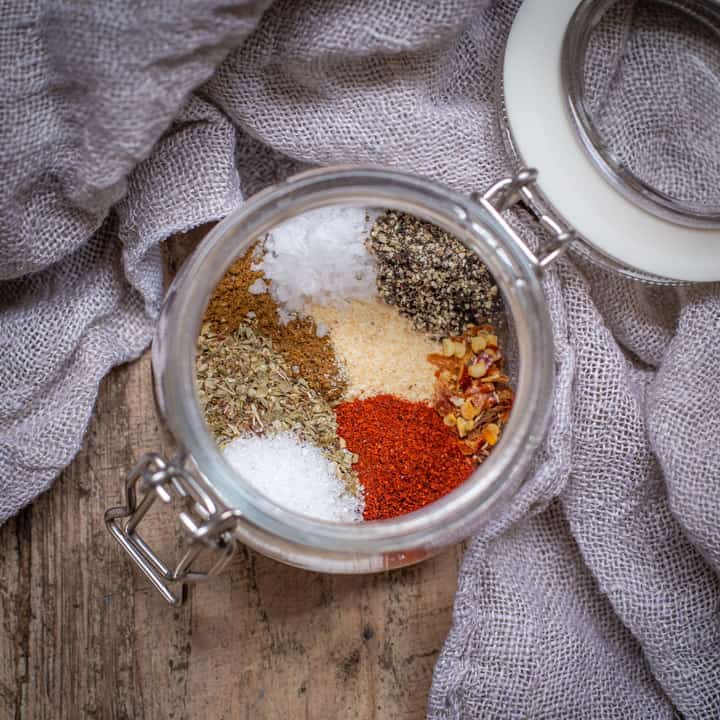 And if you eat fajitas a tonne in your house, it's so easy to scale the recipe below to make you a big ol' stash of homemade fajita seasoning.
Make sure the jar you store it in is airtight and store it somewhere cool and dark.
Sunlight is a beautiful thing, but not if you're a dried herb or spice.
And then you can just dig in every time you want that super easy/tasty/healthy meal on the table in mere minutes.
It will last forever, and make fajita night even easier :D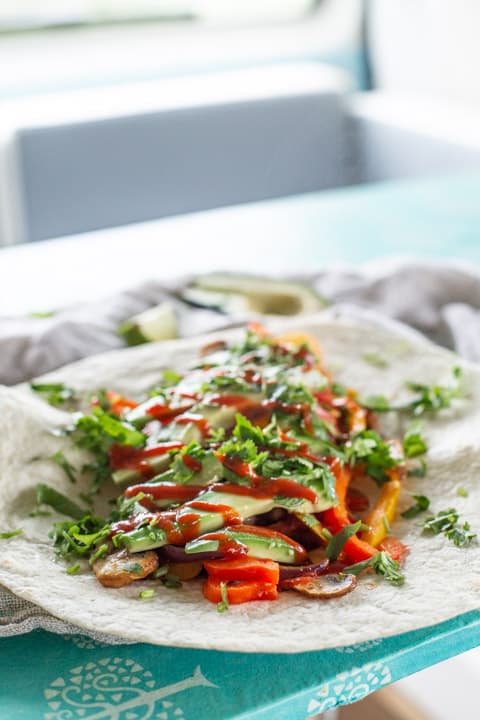 Vegan Fajitas: Campervan Cooking Style!
If you're a regular around here, you'll know that the recipes I share here on my blog, are also shared over on my YouTube channel.
The channel is dedicated to easy one-pot camping recipes that I cook up in Myrtle, my campervan.
Today I mix up this fajita spice blend and use it to whip up these scrummy vegan fajitas.
Dee-lish!
How Do You Make Fajita Seasoning?
Here's my 'recipe'.
I say that a little tongue in cheek, as all you're going to do is measure these things out, chuck them in a jar, and shake.
Rocket science can do one at this point…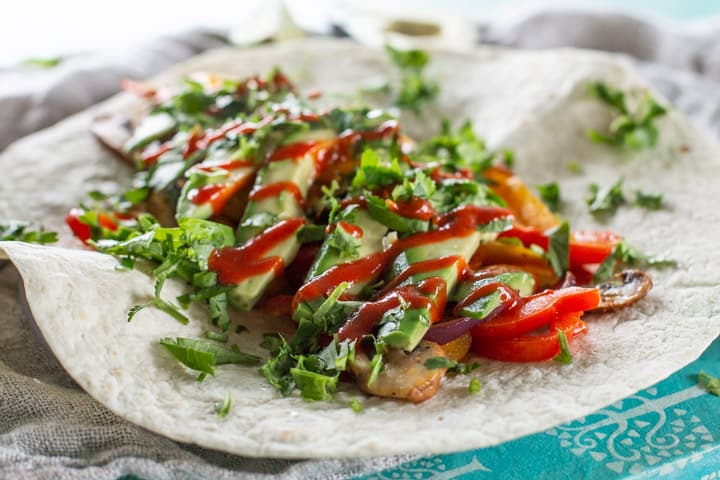 Enjoy!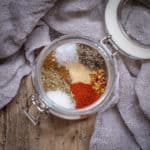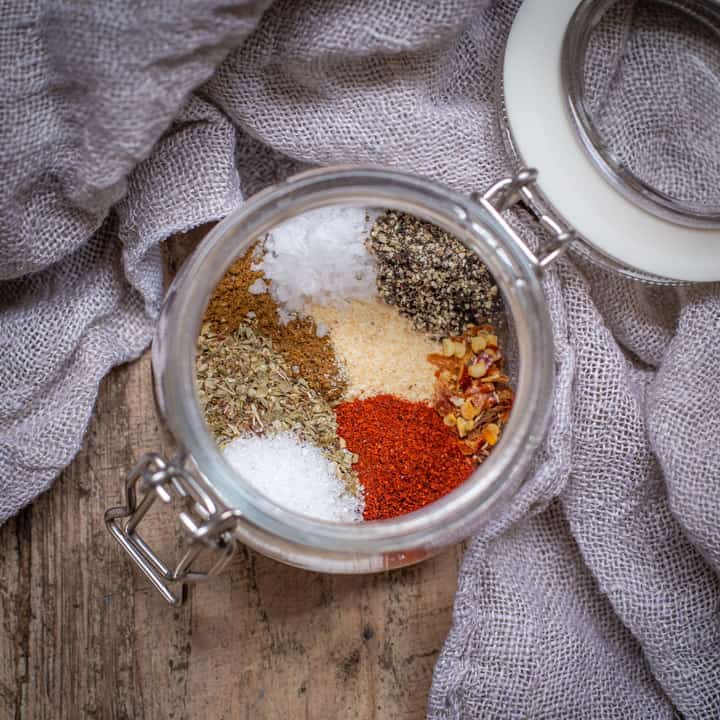 Homemade Fajita Spice
Keyword:
fajita seasoning, fajitas
Ingredients
1

tsp

cumin

1

tsp

garlic powder

1

tsp

chilli powder

1

tsp

smoked paprika

1

tsp

oregano

1/2

tsp

black pepper

1/2

tsp

salt

1/2

tsp

sugar`
Instructions
Mix together and store in an airtight jar.

When cooking your fajitas, add 1/2 teaspoon of homemade fajita seasoning per person towards the end of cooking.
Nutrition Facts
Homemade Fajita Spice
Amount Per Serving
Calories 3
% Daily Value*
Fat 0g0%
Cholesterol 0mg0%
Sodium 101mg4%
Potassium 14mg0%
Carbohydrates 0g0%
Protein 0g0%
Vitamin A 150IU3%
Calcium 3mg0%
Iron 0.2mg1%
* Percent Daily Values are based on a 2000 calorie diet.