Make your own DIY Green Superfood Powder using fresh kale and other greens to boost the nutritional value of any meal cheaply and easily.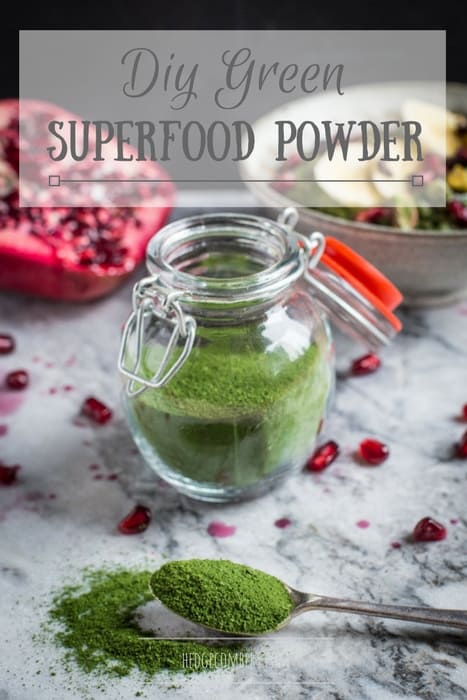 Not only is this DIY Green Superfood Powder the perfect way to get more nutrition into our daily diets.
It's a superb way to preserve fresh, seasonal produce at its prime.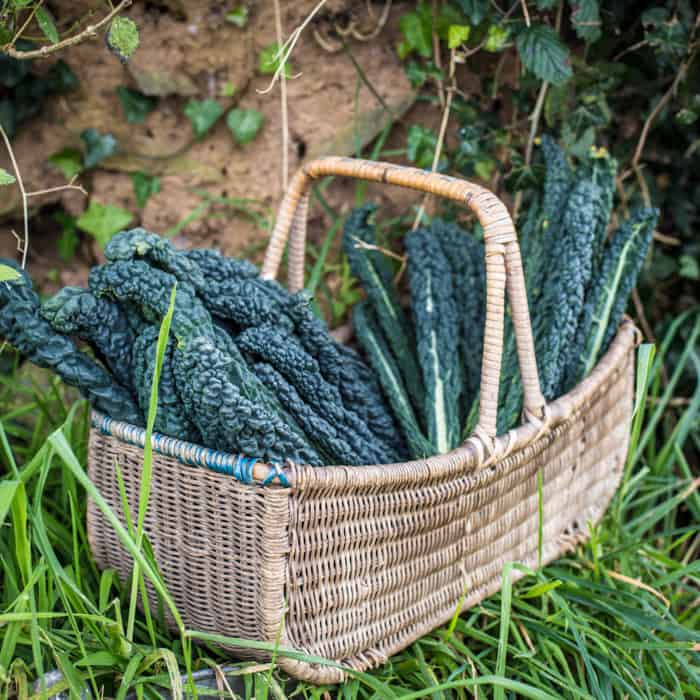 We've been clearing the allotment for winter. Which meant I had a bumper crop of Cavolo Nero (black kale) to process.
Normally, when I process a tonne of green leafy veg, I freeze them.
To freeze kale I wash and dry each leaf well.
Then I cut (or rip) out the tough stalks of each leaf.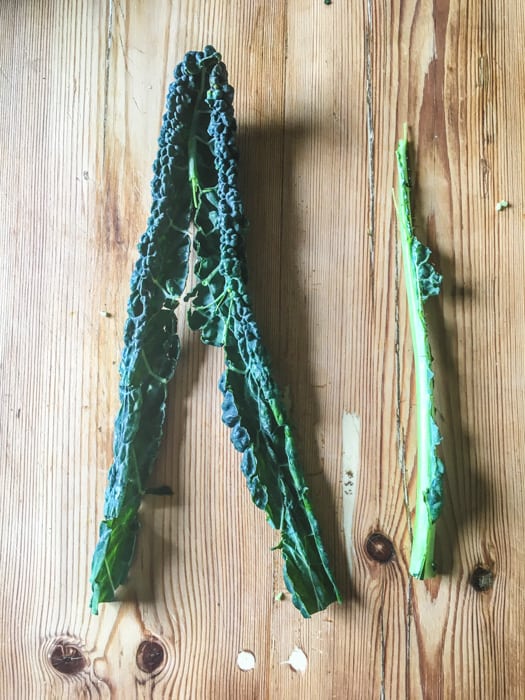 And then I pile the leaves on top of each other and slice them widthways into very thin ribbons.
These then get thrown into a heavy-duty freezer bag and frozen. These kale ribbons are so useful to throw a large handful of into casseroles and stir-fries.
But my freezer is currently bursting at the seams.
So I needed to come up with a different way of storing my greens for winter.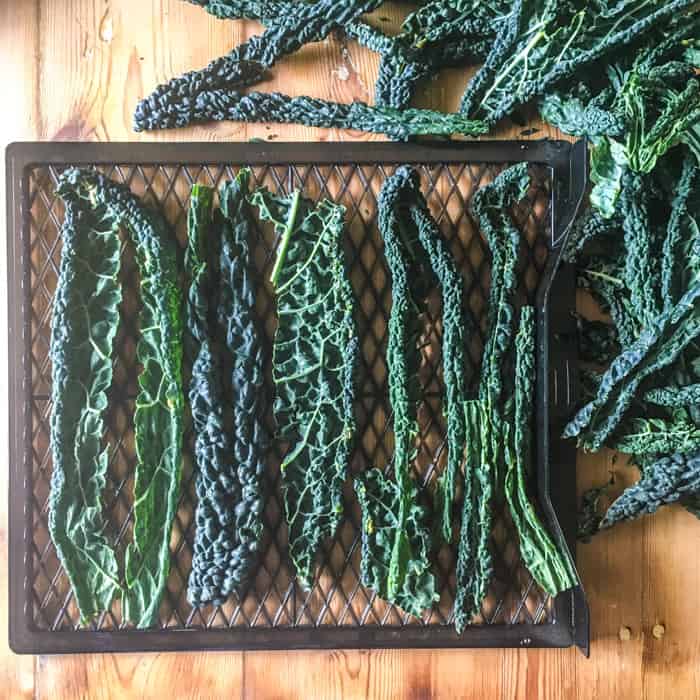 Dehydrating Kale
So out came the dehydrator.
In went the mass of dark green bubbly kale leaves.
And a few hours later out came these crispy dry sheets of green goodness.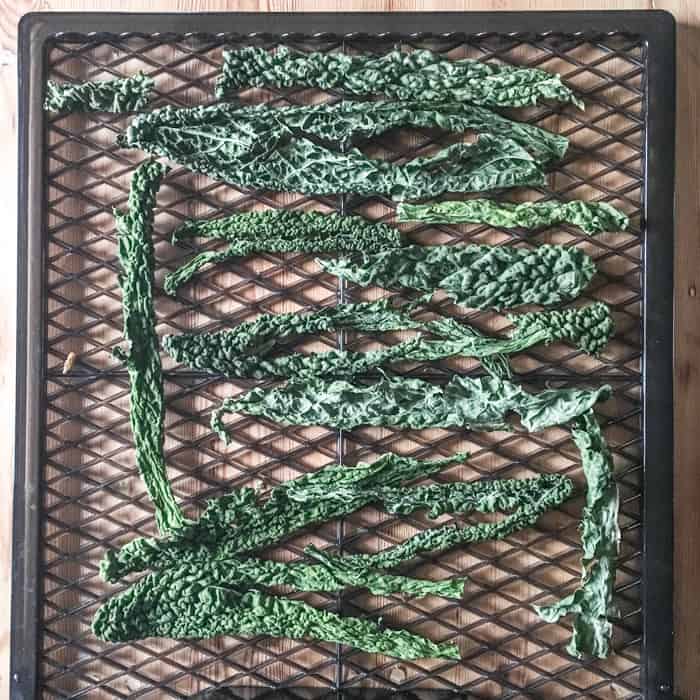 When they were fully cool I tossed them into my high power blender.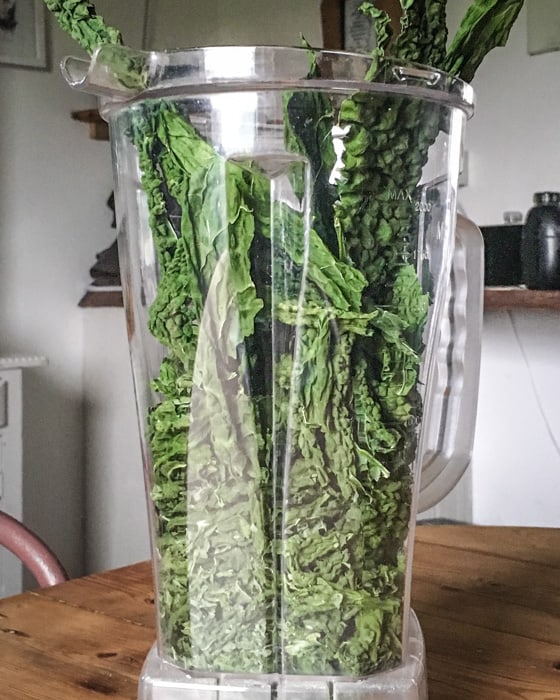 Then the leaves were whizzed up into the finest bright green powder.
That entire basket of Cavolo Nero didn't even reach the blender blades once it had been dried and powdered!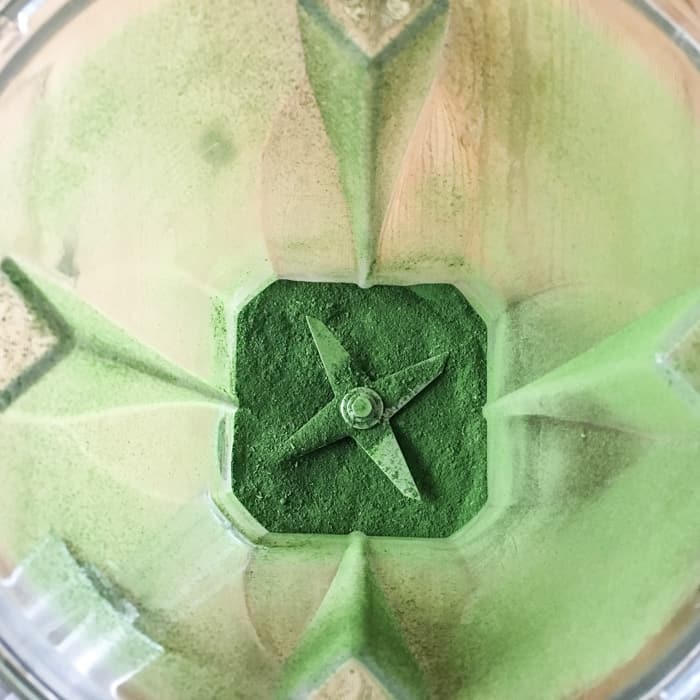 I'm telling you, this is the way to hide green goodness into other foods!
How Much Greens Powder Should I Take?
Just half a teaspoon of DIY green superfood powder equates to eating one whole portion of kale.
That's crazy! If you ever reach the end of the day and despair at the lack of fruit & veg you've had that day, couldn't this be the perfect answer?!
If you have just one smoothie, with half a teaspoon of your organic greens powder every single day. You'll be setting yourself up to hit your fruit & veg targets so much more easily!
And because you're not juicing the kale, you're also benefitting from the fibre too.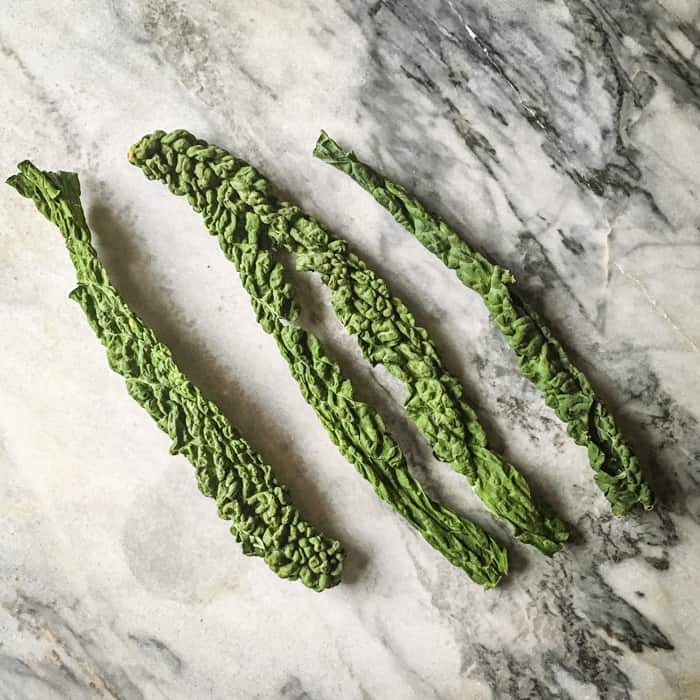 Does Dehydrating Vegetables Lose Nutrients?
Nutritionally speaking, you only lose trace amounts of vitamins and minerals from vegetables that are dehydrated at low temperatures.
And don't fret if you don't own a dehydrator, as you can still dry veggies in the oven.
Please see the recipe notes below for more info.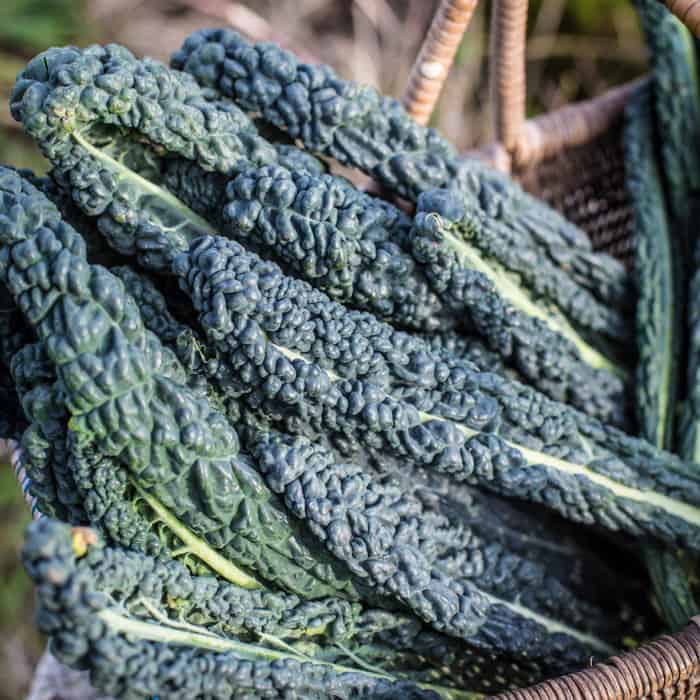 When it comes to using your Superfood Greens Powder, there are ways to maintain maximum nutrients too.
I recommend stirring it in towards the end of the cooking time.
The less heat it comes into contact with, the more nutrients will be available to you.
And as it doesn't need cooking as such, by putting it in at the end it will just heat up a little.
Do bear in mind that being a powder, it will slightly thicken dishes too.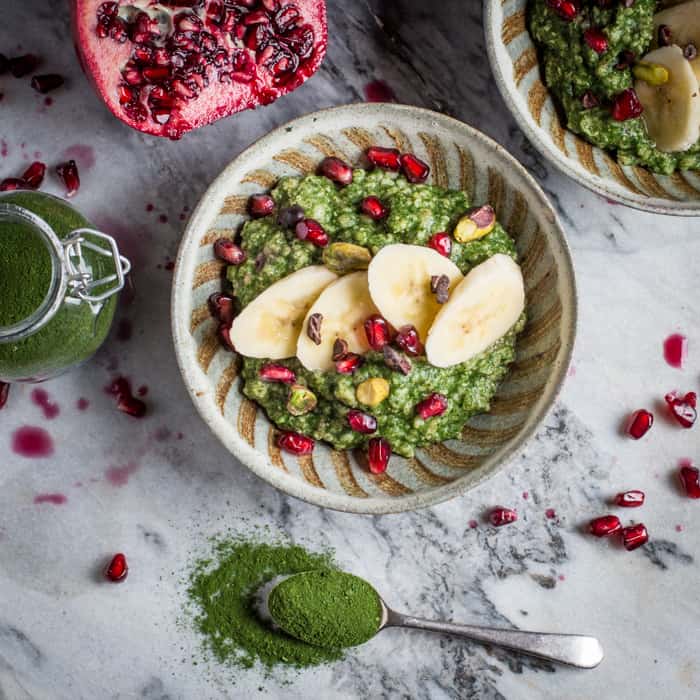 How Do You Use Homemade Greens Powder?
We've had such fun using this powder in unusual ways! You'll be amazed at how many meals you can sneak it in to!
Jonny's had it in his porridge (that was so pretty!).
I put a heaped teaspoon in my Thai chicken curry this lunchtime.
And the best comedy value was the Green Eggs & Ham we had last night :) I'll make it again, in daylight, and share a pic with you all.
It looks so funny that I think even Dr Seuss would be suitably impressed.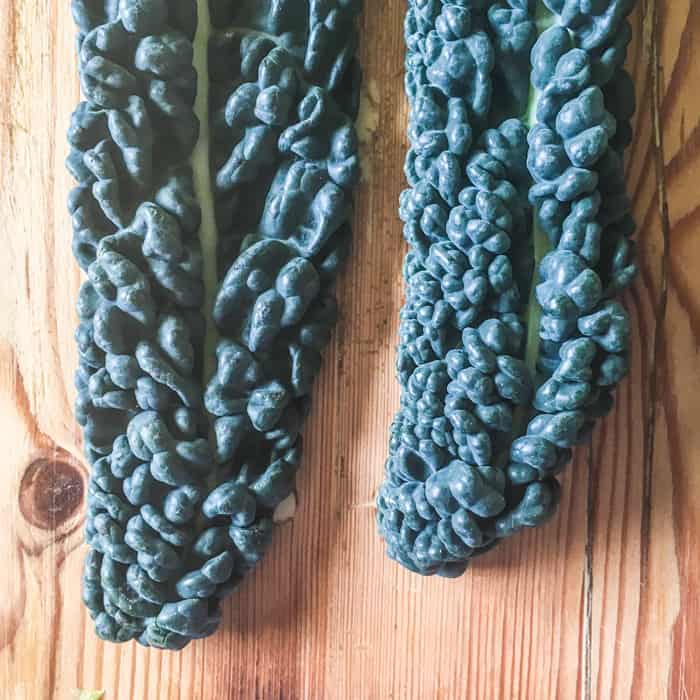 Need some other ideas for using this awesome DIY green superfood powder?
Here's a little list off the top of my head. If you have any more ideas do let me know in the comments and I'll add them in.
Stir through omelettes or scrambled eggs
Green powder in smoothies
It'll just disappear into gravies and sauces
Add an extra boost to curries & stews
Add to cakes, bakes, muffins, pancakes etc
Non-edibles such as face packs, soaps, bath salts etc
Mix it up with various green veggies
And don't think you have to just stick to kale!
To get an ever-changing range of vitamins and minerals shake it up and dry any green veggies you fancy.
You may want to avoid the alliums (onion, leek and spring onions) to start with.
But why not try lettuce, spinach, watercress, beetroot greens, cabbage, broccoli…
In other words whatever is fresh, in season and therefore cheap!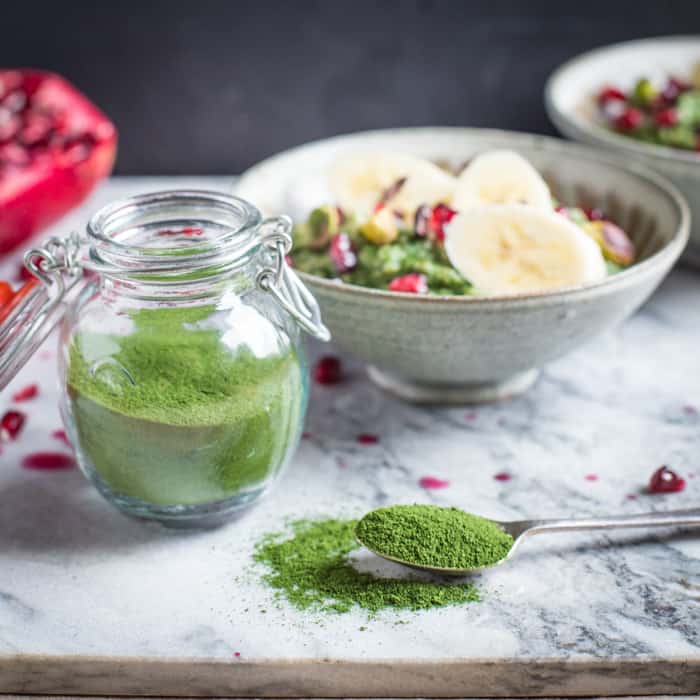 Mix it up in each batch too.
The more variety of veggies you put in, the wider the range of nutrients you get out.
And it's worth noting that I removed the stalk from my kale because it was thicker and would therefore take a lot longer to dry than the thin leaves.
However, the stalks will still dry beautifully.
Just dry them with other tough veggies like broccoli stalks or root veggies. And dry them until they snap when bent.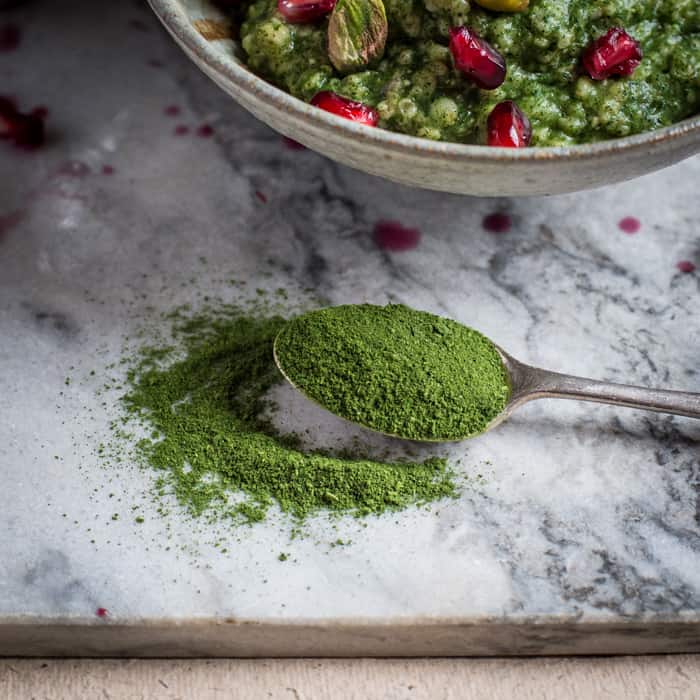 Do let me know if you give this DIY Green Superfood Powder!
I look forward to seeing your funky green dishes on Instagram, Facebook & Twitter. And don't forget to tag me so I can send you a like!
Jane x
DIY Green Superfood Powder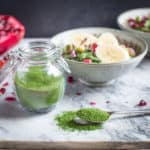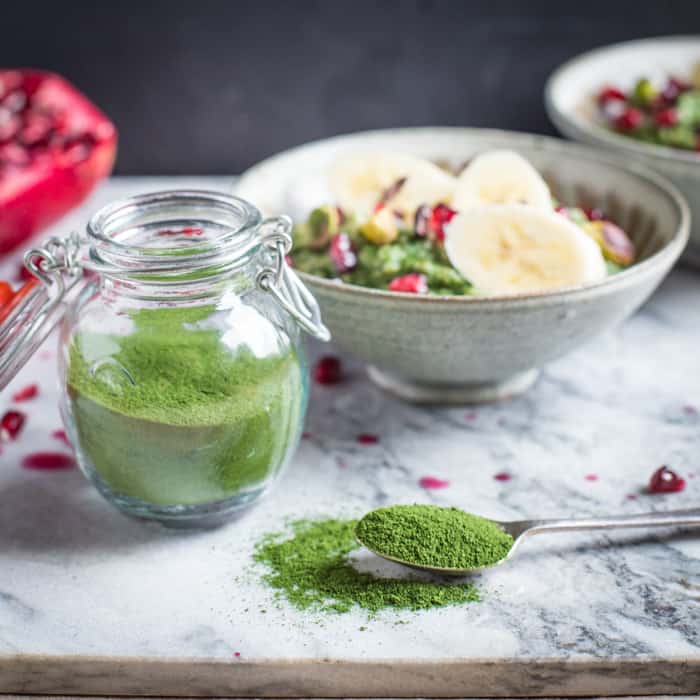 DIY Green Superfood Powder
Keyword:
DIY Green Superfood Powder, kale powder
Ingredients
750

g

Kale

- I used Cavolo Nero
Instructions
Using a dehydrator
Wash leaves well in plenty of cold water. Drain and dry by patting with a clean tea towel.

Rip out the centre stalk, and lay the leaves out on the dehydrator shelves in an even layer.

Make sure they don't overlap.

Dry for 5-6 hours at the vegetable setting, or between 49C & 57C (120F - 134F).

They are ready when they crumble between your fingers.

You may need to swap the top & bottom shelves around half way through, to ensure all levels dry at the same rate.
Using an oven
Complete the first two stages above, but lay out onto as many large baking sheets as you can fit in your oven.

Pop the trays into the oven, and set to its lowest temperature setting.

Leave the door cracked open, so that the steam can escape and ideally leave it on overnight. I used to use a wooden spoon to hold my oven door open.

Please note this is not as energy efficient as using a dehydrator.
Nutrition Facts
DIY Green Superfood Powder
Amount Per Serving
Calories 12
Calories from Fat 9
% Daily Value*
Fat 1g2%
Sodium 10mg0%
Potassium 123mg4%
Carbohydrates 2g1%
Protein 1g2%
Vitamin A 2498IU50%
Vitamin C 30mg36%
Calcium 38mg4%
Iron 1mg6%
* Percent Daily Values are based on a 2000 calorie diet.