These Cranberry Cashew Muffins are a tasty treat and are perfect for festive lunch boxes and picnics. They aren't overly sweet and are just enough to hold hunger at bay.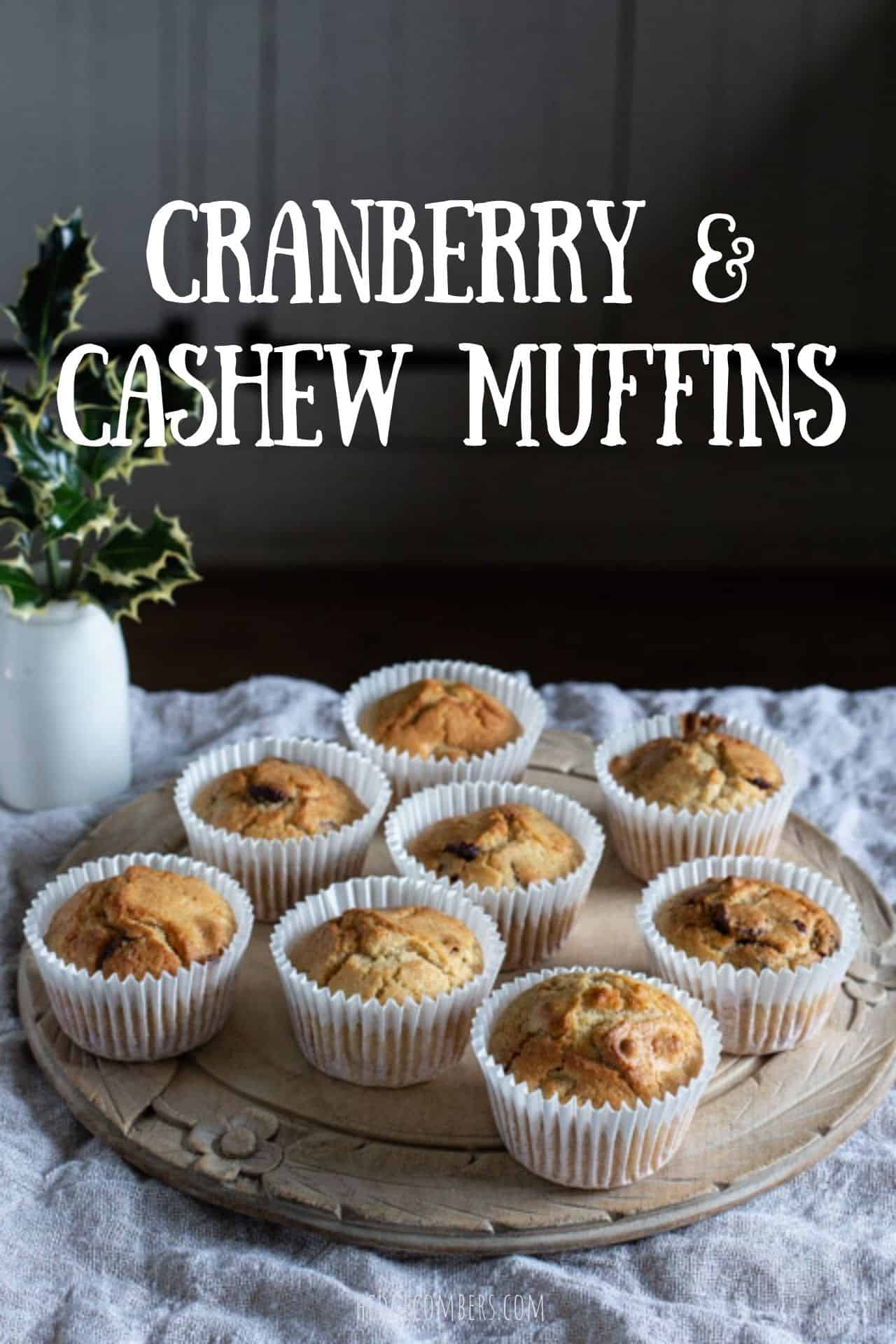 Muffins are a staple in my kitchen.
I adore how quick they are to make (30 minutes from start to finish).
I love how you can adapt them to fit the contents of your pantry so easily. Don't have cranberries? Swap them for sultanas. Don't have cashews? Swap them out for pecans.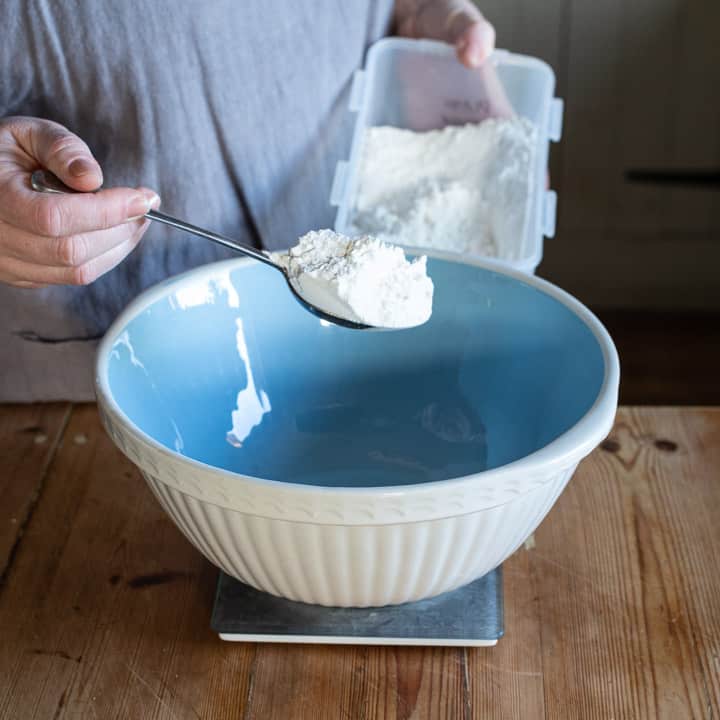 They are pretty filling, and a great way to tide tummies over till the next meal. And they don't have to be overly sweet.
And of course, the flavour combo's are infinite.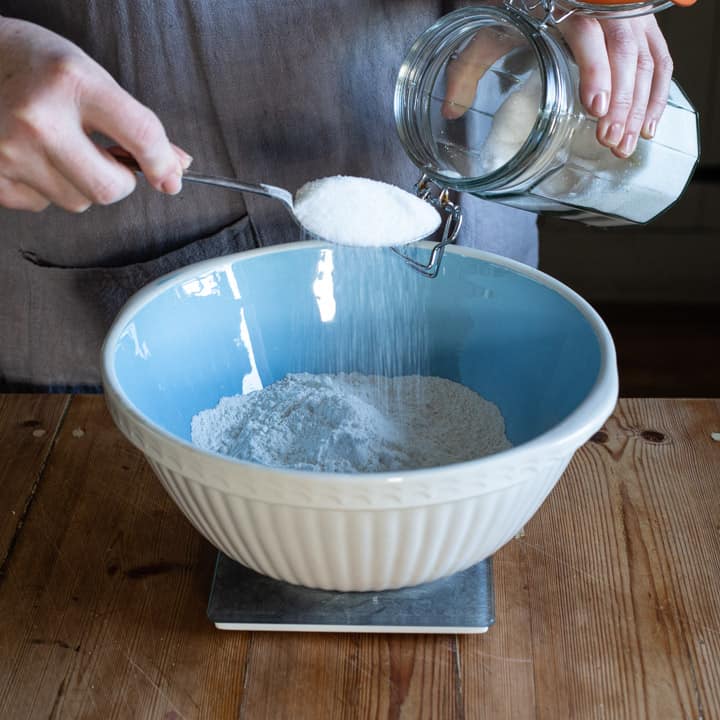 If you are a lover of the humble muffin too, feel free to get lost in my vault of muffin recipes!
There are sweet ones, savoury ones, fancy ones…
And there are even ones that will use a minimum of ingredients for those times when the pantry is close to bare.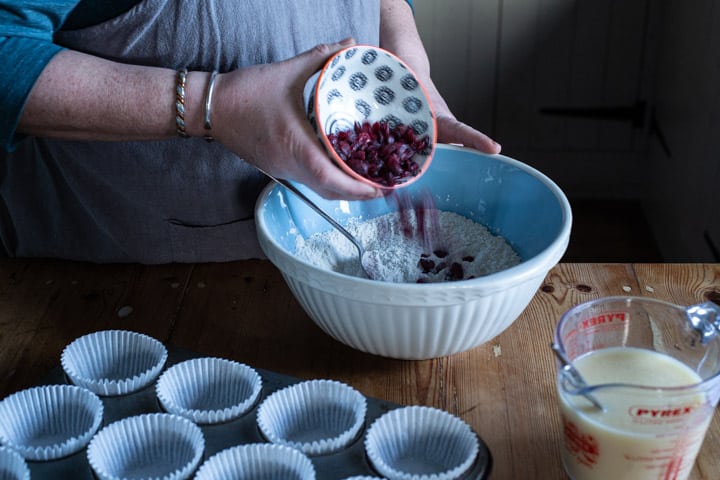 How to Make Cranberry Muffins
I learnt pretty early on in my muffin making days that there is one simple trick to nailing this humble bake:
When making muffins, mix the dry ingredients and the wet ingredients separately.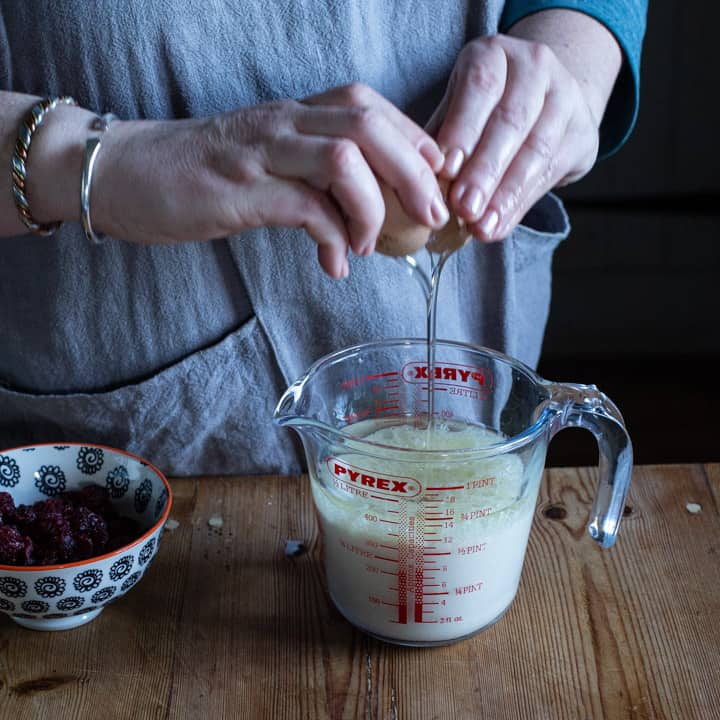 Honestly, I had no idea why, I just took it on board from every muffin recipe I'd ever read.
So I just had a quick Google on your behalf, and it seems here is the answer. Heck, it's even known as the 'muffin method'!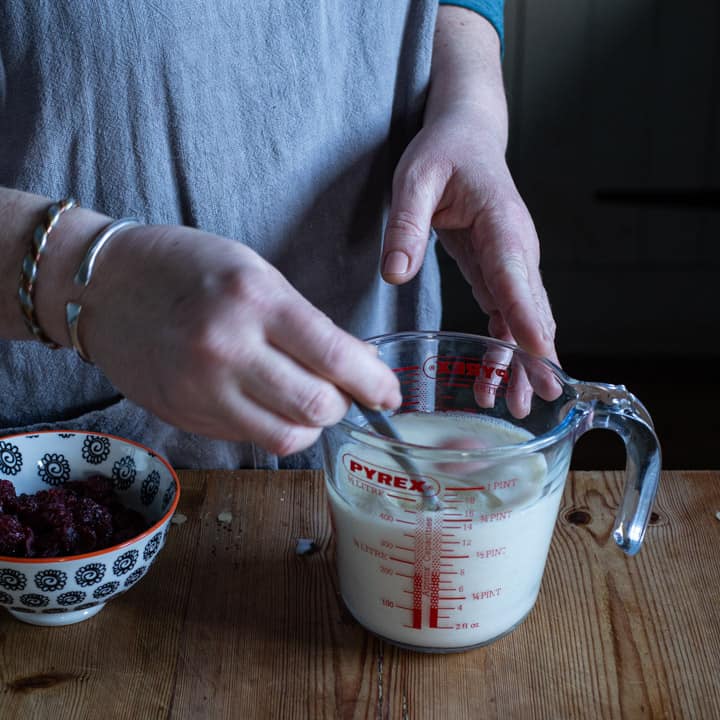 So I like to mix all my dry ingredients in a large mixing bowl.
I then mix my wet ingredients in a glass jug (so it's easy to measure how much milk or oil you're pouring in).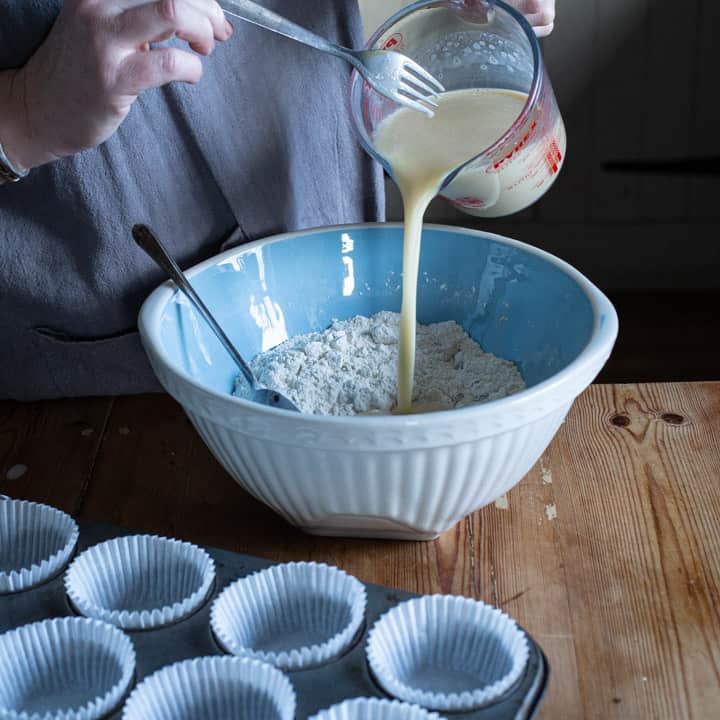 And then, when the oven is at temperature, and the muffin tray is ready lined with paper (or silicone if you prefer) cases, I pour the wet into the dry.
I then fold them together, with as few stirs as possible.
As soon as you reach the magic spot of no dry ingredients being visible, and even if there are still lumps showing in the mixture, you are ready to spoon the batter into the paper cases.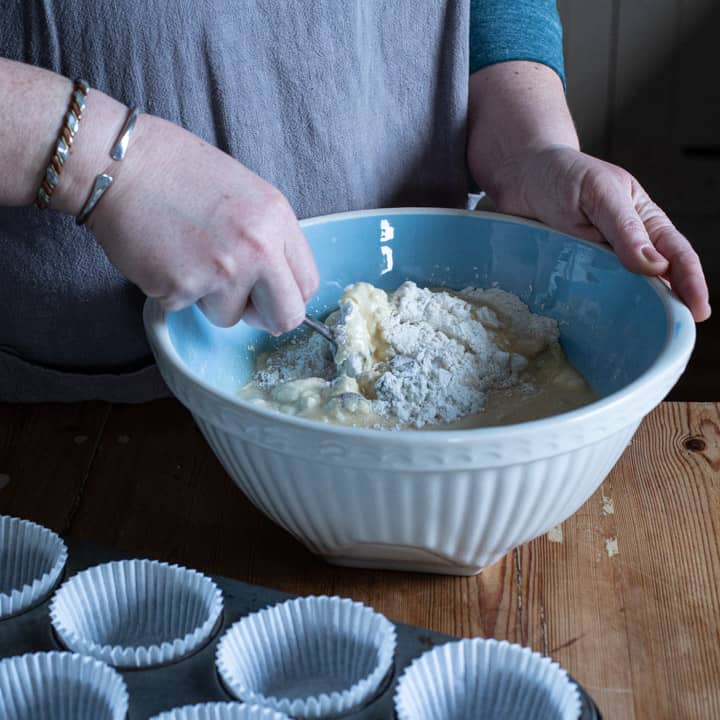 A quick bake in a preheated oven and you'll get some sweet, moist and ridiculously moreish muffins!
Oh, and one other thing… You know how most baked goods taste AMAZING eaten hot from the oven? Not so with muffins. Even when I eat them warm I find them disappointing.
However, if you can muster up the patience to let them cool completely, then they will taste at their absolute best.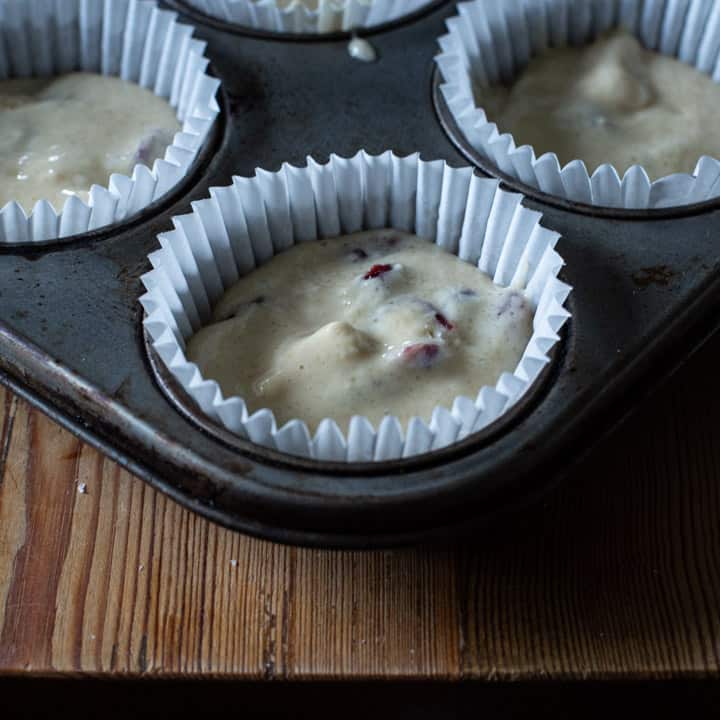 The cranberries are like sweet little jewels hidden inside the muffin.
And the cashew nuts soften a little, but still offer a little bite in the finished bake. They add a really lovely creaminess to the overall flavour too.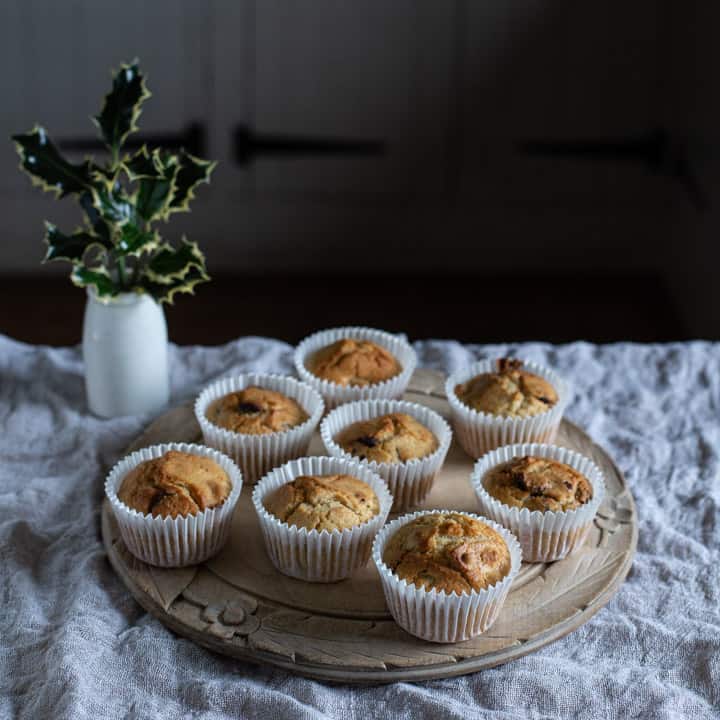 Cranberry Cashew Muffins
And here is the complete recipe. As always, if you give it a go please do let me know what you think! You can leave a comment down below, drop me an email or even share a pic on social! You can find me pretty much everywhere as @hedgecomber :)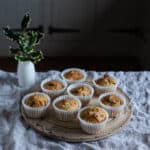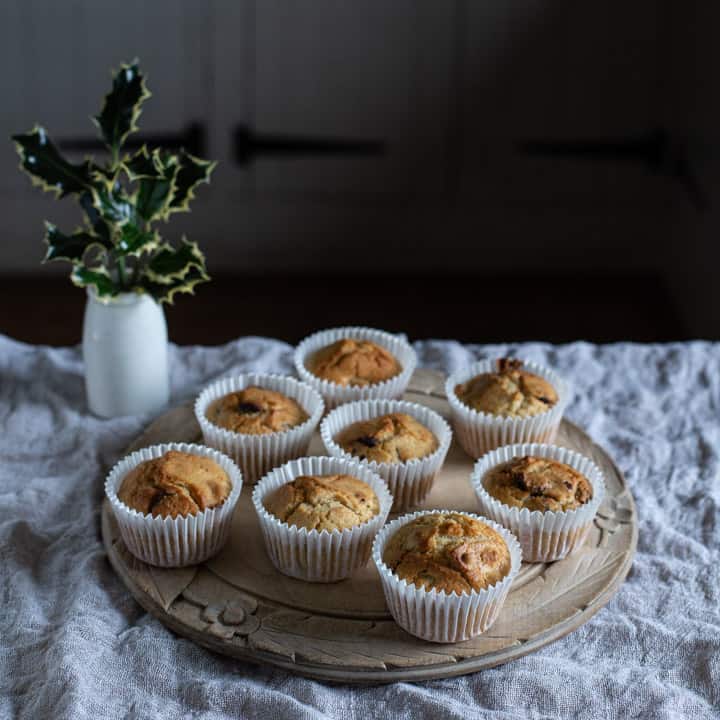 Cranberry Cashew Muffins
Keyword:
cranberry muffins, Muffin recipe
Ingredients
Dry Ingredients
255

g

plain flour

75

g

sugar

3

tsp

baking powder

1/2

tsp

salt

100

g

dried cranberries

- I used sweetened cranberries. Add a little more sugar if yours are unsweetened as they can be sharp

70

g

cashew nuts

- raw, unsalted
Wet ingredients
1

egg

- beaten

240

ml

milk

- I used oat milk, but any will do

90

ml

veg oil
Instructions
Preheat the oven to 190/170 fan/gas 5.

Line a muffin tin with 12 paper or silicone muffin cases.

Mix all the dry ingredients together in a large mixing bowl.

Blend the wet ingredients together in a jug.

Pour the wet ingredients into the dry.

Stir just enough to mix the two so that no flour is still showing, and spoon evenly between the muffin cases.

Bake for 20-25 minutes or until the tops are golden brown and spring back when gently pressed.

Let cool on a cooling rack before storing (or devouring!)
Nutrition Facts
Cranberry Cashew Muffins
Amount Per Serving
Calories 243
Calories from Fat 99
% Daily Value*
Fat 11g17%
Cholesterol 16mg5%
Sodium 113mg5%
Potassium 222mg6%
Carbohydrates 33g11%
Protein 4g8%
Vitamin A 52IU1%
Calcium 84mg8%
Iron 2mg11%
* Percent Daily Values are based on a 2000 calorie diet.