This Cinnamon Apple Cake has all the elements of a darn good fruit cake: Moist, juicy and utterly moreish.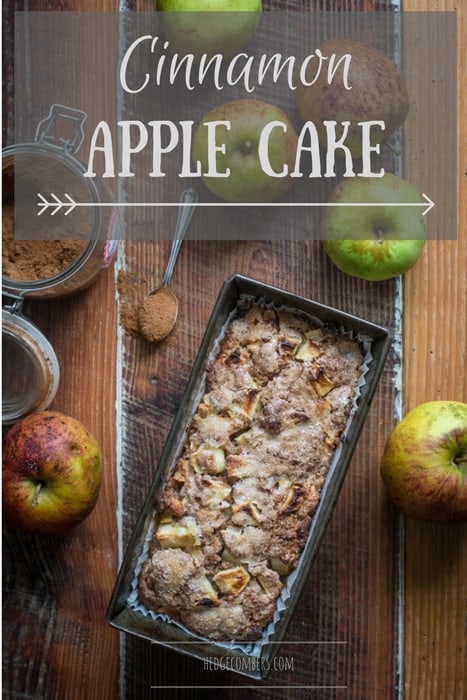 I didn't have a great run of luck last week. Firstly I melted through the base of my laptop by putting it on top of the woodburner (yes, it appears I am that dumb).
I bought a brand new replacement laptop, which had dodgy speakers.
On the way to the store to exchange the laptop my car broke down in the middle of a torrential downpour and it took almost three hours for a tow truck to appear and rescue me.
Even though the car has now been fixed it's uncovered bigger problems to accompany the other big problems I was planning to get mended if it passed its MOT, which just so happens to fall on January 1st. Happy days huh??!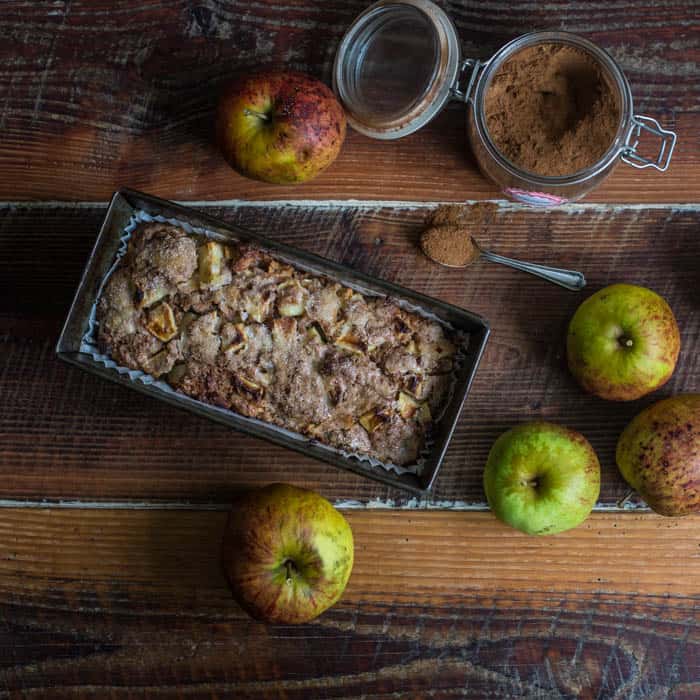 So when I pulled the first cinnamon apple cake out of the oven and jabbed it with my skewer, I wasn't in the slightest bit surprised when it came out sticky and gooey and clearly uncooked. I gave it another 10 minutes which resulted in a burnt top. Surprise!
I left it to cool a bit whilst making a cup of tea and proceeded to carve myself big ol' chunks of cake to cheer myself up. It was at this moment I realised the cake was actually cooked inside, it just appeared stodgy and wet due to all the moisture in the fruit.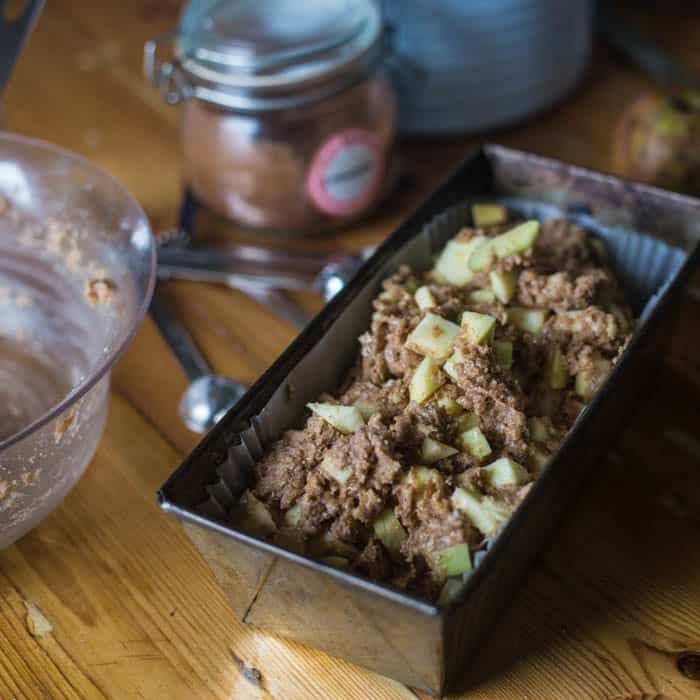 And as I couldn't exactly share pictures of a burnt, half eaten cake, I made a second one yesterday morning. I cooked it for the appropriate time, tested it for 'cookedness' by tasting rather than jabbing it and happily it passed with flying colours.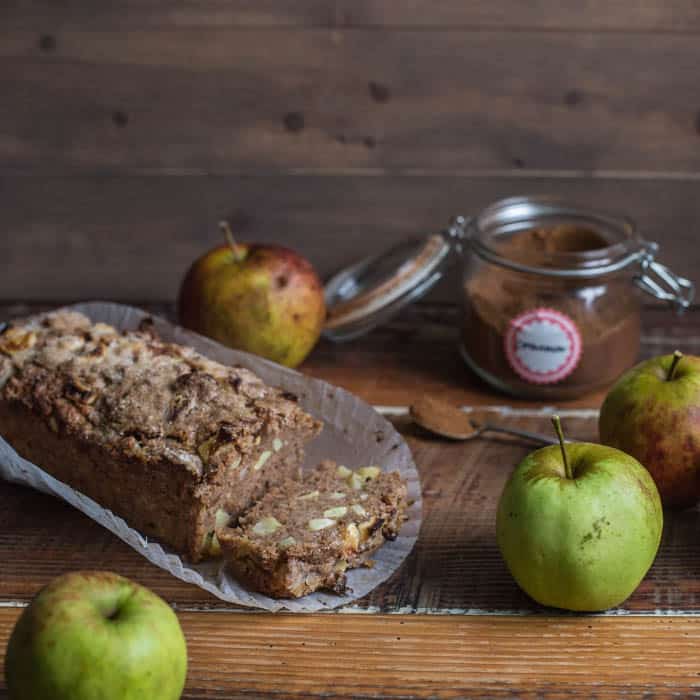 Here's hoping my little run of bad juju is over, but please feel free to send me some happy go lucky vibes should you have any going spare ;)
Janie x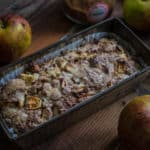 Cinnamon Apple Cake
Ingredients
225

g

plain flour

2

teaspoons

baking powder

2

teaspoon

cinnamon

1

teaspoon

salt

100

g

butter

500

g

of apple

peeled, cored and chopped

75

g

sugar

2

eggs

beaten

1

tablespoon

sugar to top the cake bafore baking White is fine

or try a soft brown.
Instructions
Preheat the oven to 200/400/ gas6. Line a large loaf tin with a loaf liner or baking paper.

Sift the flour, baking powder, cinnamon and salt into a large mixing bowl.

Cut the butter into the flour mixture then use your fingertips to rub it in until you have a breadcrumb consistency.

Tip in the apples, sugar and beaten eggs and mix thoroughly until it starts to look moist and no longer powdery.

Scrape into the lined loaf tin, It'll look really think and lumpy but that's good so don't panic!

Level out with the back of a fork and sprinkle with the tablespoon of sugar. Bake in the oven for 40-45 minutes.

Take out and let cool in the tin for 10 minutes before lifting out and letting finish cooling on a cooling rack.
Got a glut of windfall apples you need to use up quickly? Here's a bunch of other apple recipes I've written over the years.
And if you want cake, but don't fancy an apple number, check out my other cake recipes here!