I have very happy memories of making these as a child.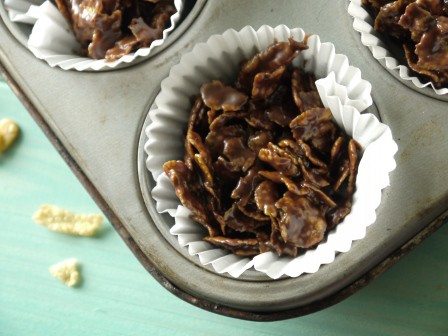 Pancakes on Shrove Tuesday, and these cornflake cakes were my contribution to the family diet. I have no idea where this recipe originally came from, but I recently found it in my childhood, hand scrawled cookbook.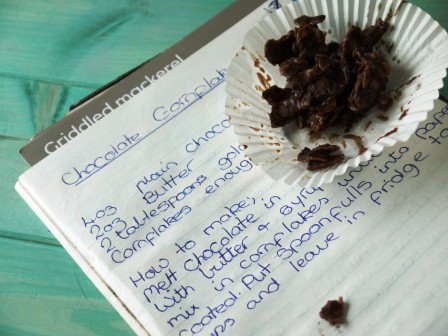 Seems that I've always been obsessed with food :)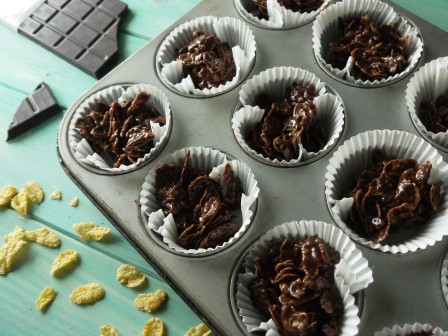 It is a simple recipe that only takes 5 minutes to knock up, followed by a tedious 20 minutes wait whilst they 'set' in the fridge.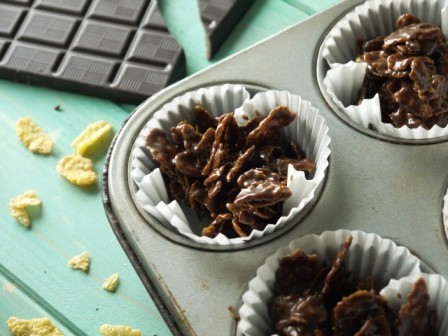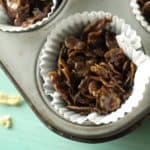 Chocolate Cornflake Cakes
Ingredients
4

oz

plain chocolate

110g

2

oz

butter

50g

2

tablespoons

golden syrup

Cornflakes - enough to coat
Instructions
Melt chocolate in a saucepan with butter & syrup.

When melted mix in cornflakes until all coated. Put spoonfuls into paper cupcake cases and leave in fridge to set.

I hope you enjoy these as much as I always have!