Hmmm, this is pretty scrummy!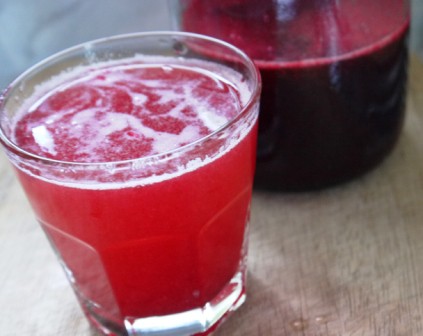 So far we've indulged in it as a cordial mixed with cold iced water, as a pouring syrup over ice cream, mixed with (soya) milk as a milkshake and I have plans to incorporate it into a cocktail or two this weekend.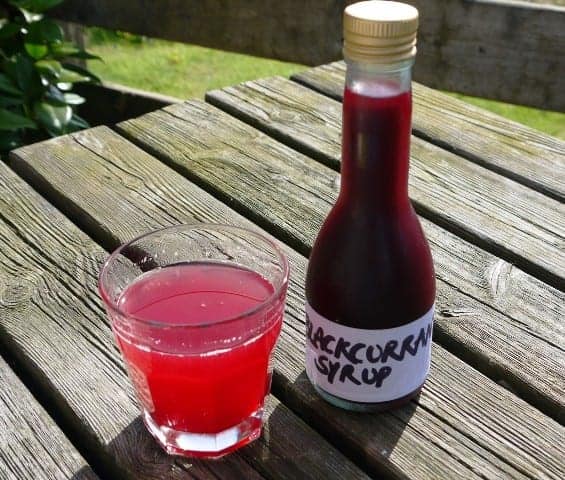 Want to make your own? Here ya go!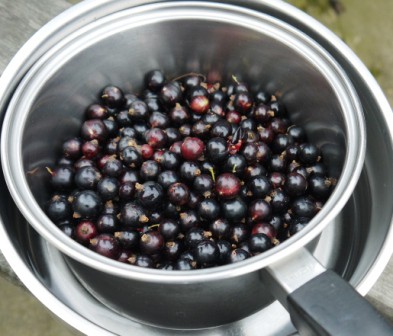 Edited to add; Angela left this great tip in the comments – "I have been making it for years, I also freeze ice cube sizes…… perfect for storing for longer periods." Genius!
Blackcurrant Syrup Recipe (AKA Make Your Own Ribena!)
Ingredients
500

g

of blackcurrants

300

ml

water

250

g

-350g sugar

depending on taste
Instructions
Put the berries and water in a bain marie or basin over a pan of hot water. Squash them down well and simmer gently for about an hour until all the juice is extracted.

Strain through a jelly bag, muslin or fine sieve.

Measure the juice and to each pint (or each 560ml), add 250g-350g sugar.

Gently heat through until sugar has dissolved.

Pour the syrup into hot, sterilised bottles, let cool and then pop on sterile lids and it will keep for months in the fridge.