This Arctic Kiss cocktail is my cocktail of the festive season. It only has two ingredients and requires nothing fancier than a glass to serve. Simple, classy and delicious!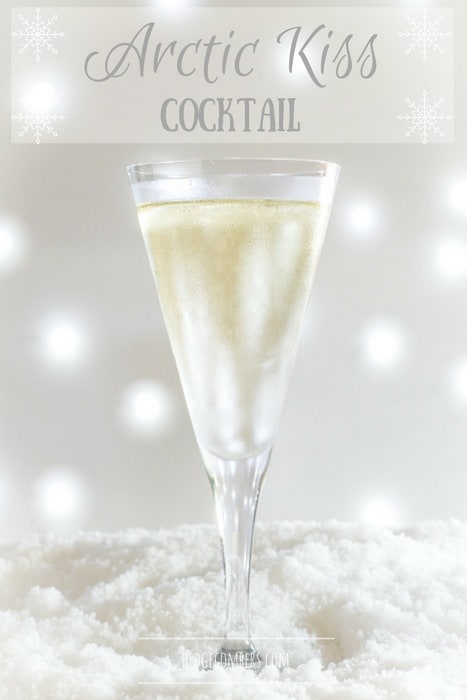 Whilst I love a fancy cocktail as much as the next girl, having to read through an ingredient list as long as your arm before you even get a swizzle stick out of the drawer sucks.
And often puts me off. Leaving me reaching for a bottle opener and wine glass instead.
So this festive season I'm keeping it real.
And easy. And very, very classy.
For this sophisticated Arctic Kiss cocktail requires just 2 simple ingredients and a glass.
Halle-frosty-luja.
Holy Grass Vodka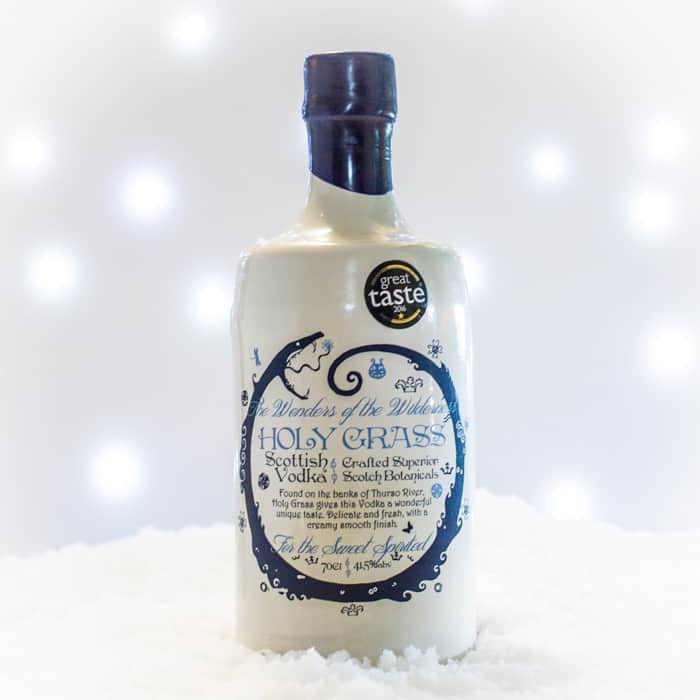 If you're in desperate need of the cocktail recipe, please keep scrolling. Because I first need to introduce the uninitiated to this very special tipple.
Holy Grass vodka comes from the most northerly distillery in mainland UK, Dunnet Bay Distillery.
And it's made using hand harvested botanicals (ie Holy Grass) that grow along the wild, blustery banks of the Thurso river.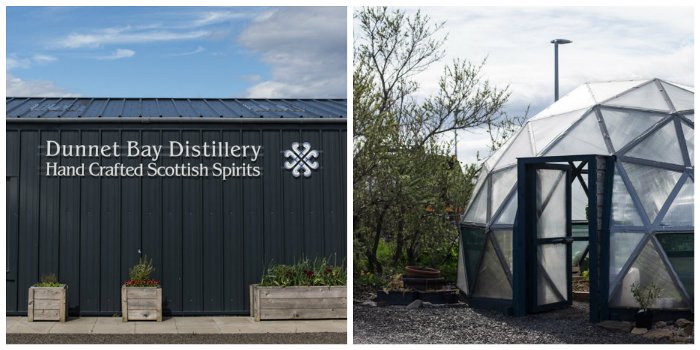 We were lucky enough to visit them on our trip round Scotland and if you're planning to tour the North Coast 500, you'll be delighted to know that the official route will take you right past their front door.
There's a large car park that's campervan friendly. And by now their gift shop should be open to visitors so be sure to leave some room in those cupboards to stock up on supplies!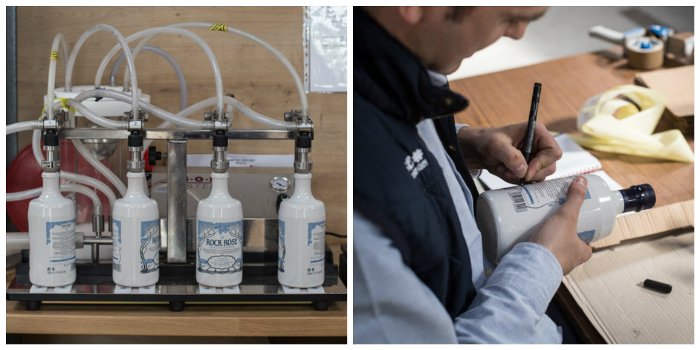 For anyone that considers themselves a connoisseur in the vodka department, then this beautiful bottle needs to be top of their wish list this Christmas.
It has gained a cult following in the three short years they've been up and running. And continues to win award after award.
And for the gin lovers, you'll be equally enamoured with their Rock Rose Gin.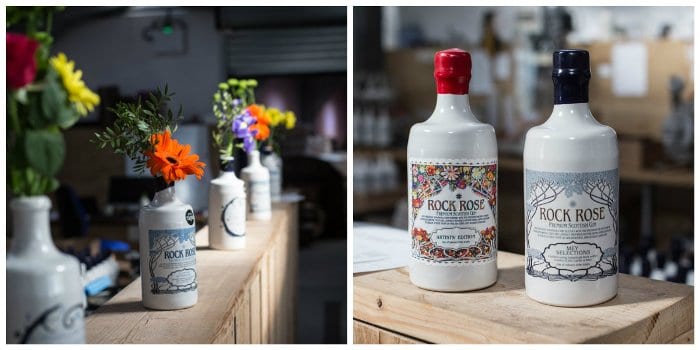 Arctic Kiss Cocktail
And now, for our festive, frosty toast!
Do let me know if you give this Arctic Kiss cocktail a go. And feel free to tag me in your shots across social media.
You can find me pretty much everywhere as @hedgecomber :)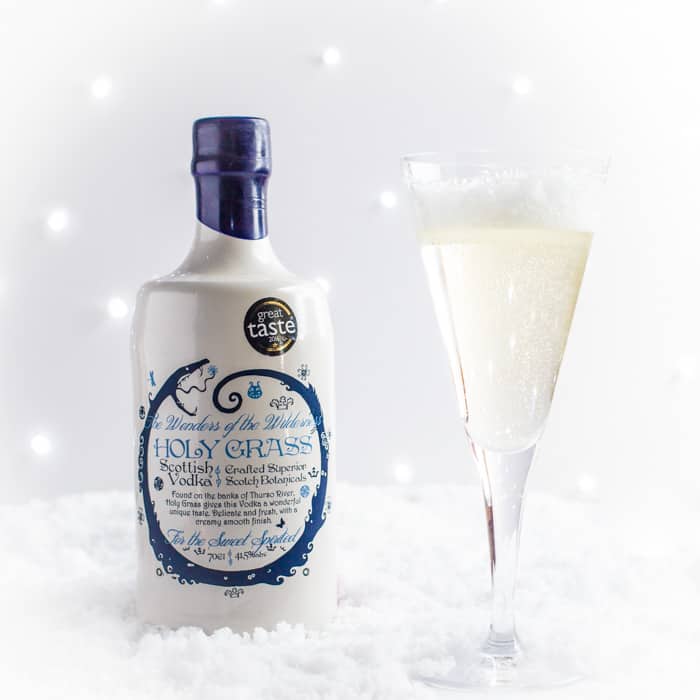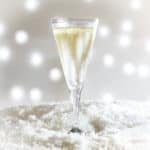 Arctic Kiss Cocktail
Ingredients
50ml

Holy Grass Vodka, chilled

75ml

Champagne
Instructions
Pour the double shot of vodka into a champagne flute.
Huge thanks to all at Dunnet Bay Distillers for the tour we had of the distillery, and the sample bottles they shared with us. As always all thoughts, and leftovers, are my own!
Jane x