Next weekend we are off to a festival and as we want to travel as lightly (and cheaply) as possible, I've been thinking, no obsessing about what food to take.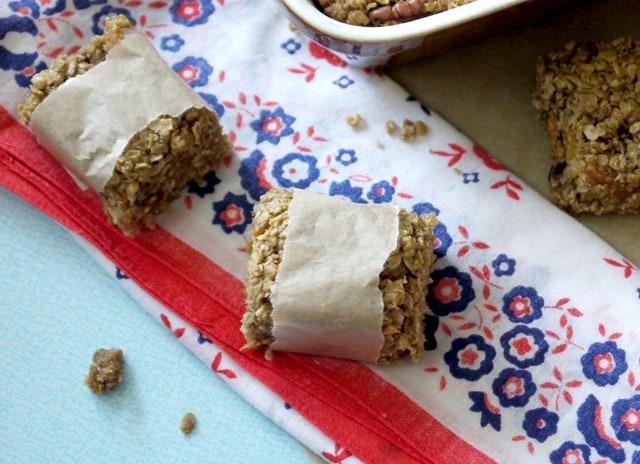 As Jonny's breakfast is normally milky porridge (off the menu for me) and mine is poached eggs (way too much cooking equipment needed) I decided to check out the breakfast bars in the supermarket.
Yeah, well I won't be buying those. I like to be able to pronounce the ingredients in my food, and most of them seemed to have milk in anyway.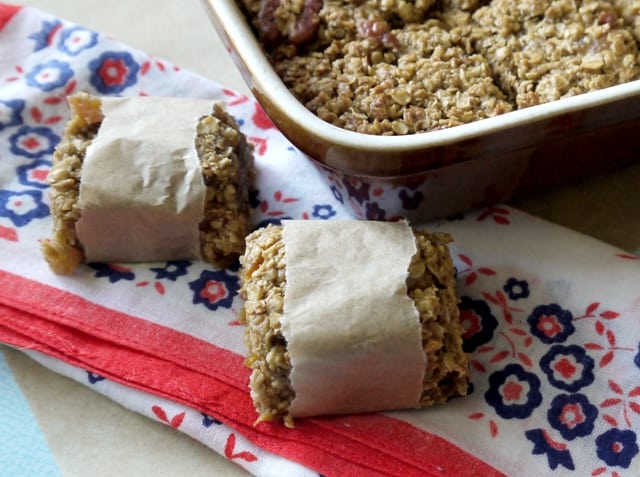 So I went back to the drawing board and started playing round with a new oaty fruity recipe.
Normally it takes 2 or 3 attempts to get a recipe good enough to share with you guys, but this time, the first batch out of the oven was perfect! And whilst they are probably a little too high in sugars & fat to be eaten everyday, they are certainly acceptable for high days & holidays. And I'm pretty sure festivals fall into both of those camps :)
I hope, if you give them a try, that you love them as much as we do x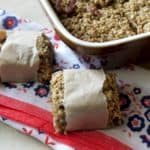 Apricot, Ginger & Pecan Breakfast Bars
Ingredients
3

tablespoon

golden syrup

1

tablespoon

honey

2

tablespoon

peanut butter

1

tablespoon

black treacle

150

g

butter

175

g

dried apricots

roughly chopped

50

g

crystallised ginger

finely chopped

100

g

pecans

roughly chopped

400

g

oats
Instructions
Preheat the oven to 190/375/gas 5, grease a 18 x 30cm baking tin (don't worry if you don't have one this exact size, just adjust your baking times if it is much bigger or smaller)

Heat the golden syrup, honey, peanut butter black treacle and butter in a large saucepan.

When all is melted and well combined, mix in all the other ingredients and stir well until all of the oats are well coated.

Tip out into the greased tin, level out then press down firmly with the back of a spoon.

Bake for 20 minutes, or until the top is golden brown and smelling divine.

Run a knife around the outside of the tin, loosening the sides, then score into squares (I got 16 squares, but you can make them any size you like). Let cool in the tin, then prise out of the tin to eat/store.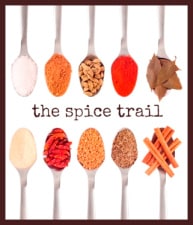 Shared with The Spice Trail Challenge