Avocado poached eggs. Back in the day, before avocado toast was the darling of the instafamous, I kinda thought it sounded a bit weird…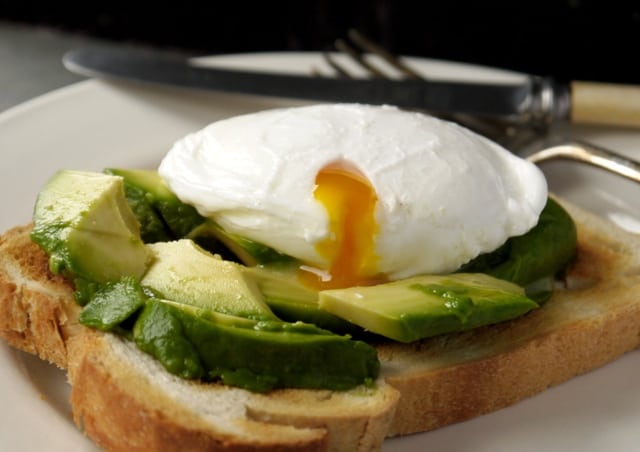 This somewhat odd combo came about as part of our 'eat clean' campaign. One of my new food rules is to have 1+ portion of fruit or veg at every meal. Whilst it's easy to throw a chopped banana or handful of berries into a bowl of porridge, what veggies sit alongside a poached egg?
Not sure why the thought of this combo grossed me out a bit to start with, as they actually complement each other really rather well. Serving it on toasted rye or a hearty wholegrain definitely leaves you fuller for longer than this lovely crisply toasted white loaf. Sigh.
The other veggie (fruit?) I've tried successfully with my poached egg breakfast are thickly sliced tomatoes. They do have to be a tasty variety rather than those pappy, flavourless ones though, and a little sprinkle of salt on them works wonders. Do you have any other combo ideas for me to try?
Janie x