Here's my long awaited VW campervan restoration and respray post, to show the transformation of my rusty old van into the camper of my dreams!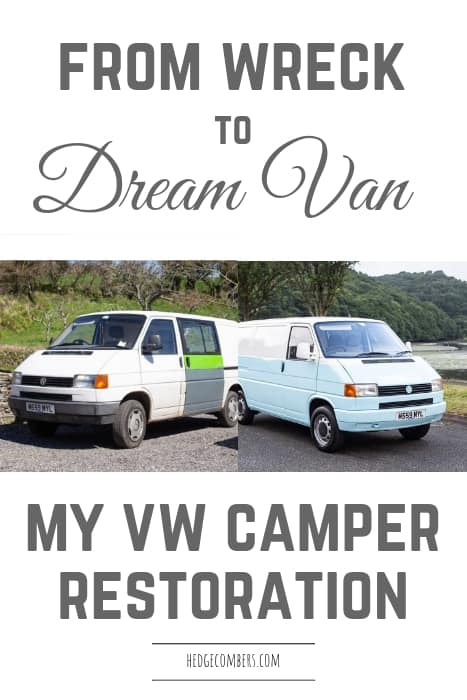 I bought this van in December 2015.
The body work was in a very tatty state, it had high mileage, and there was an endless list of things to do before we could even pretend to call her a campervan.
But I was excited to turn her into my dream VW camper!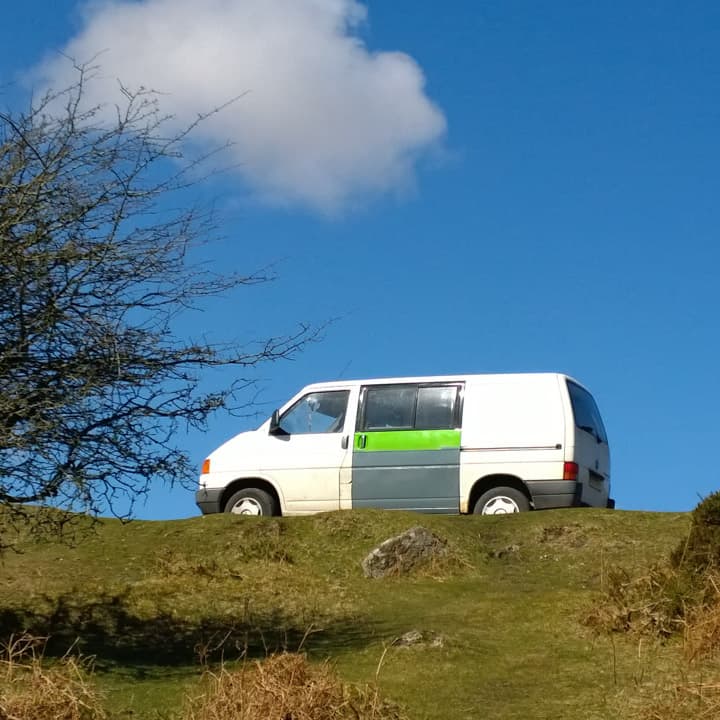 After trying (and failing) to treat the rust myself, I bit the bullet and booked her into a local body shop to be fully restored.
I took her to Webbers Body and Paint in Plymouth, Devon.
This post isn't sponsored by them.
In fact they don't even know I'm writing it.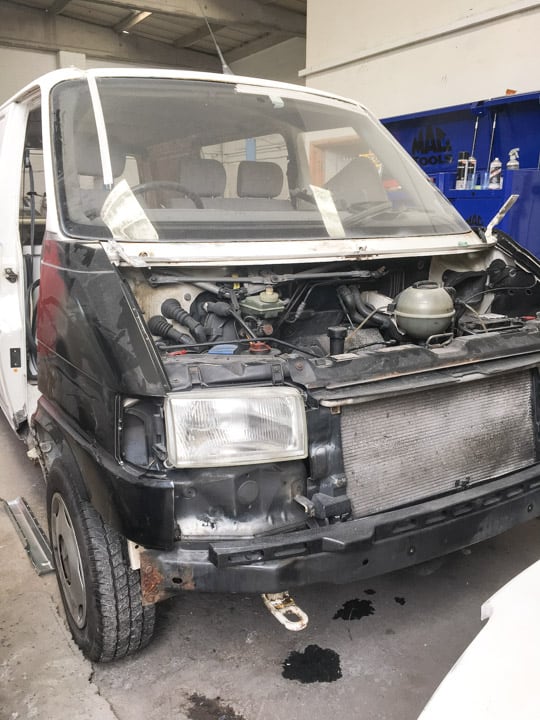 My VW Campervan Restoration
But three years later, I dug through my old hard drives to dig out all these pics as I have really have been so impressed with the work they did.
And I want to recommend them to anyone else in the South West who is looking to put a new lease of life into an old van.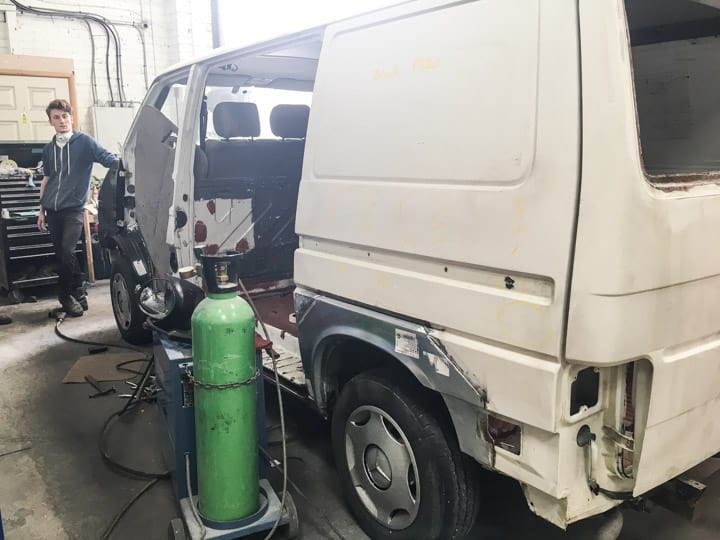 Whilst it cost more than 3.5 times what I paid for the van, the work they did was utterly faultless.
In case you were wondering, the van cost me £1000. And the restoration/respray cost me £3800.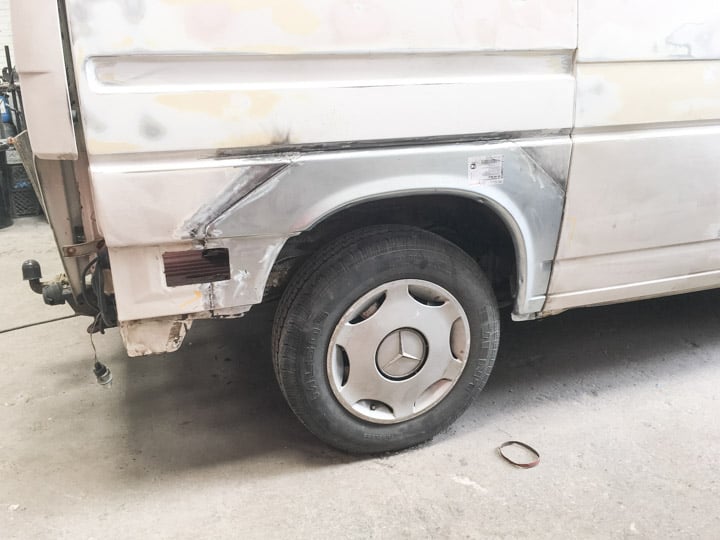 All the rotten, rusty pieces were cut out.
New panels were welded in.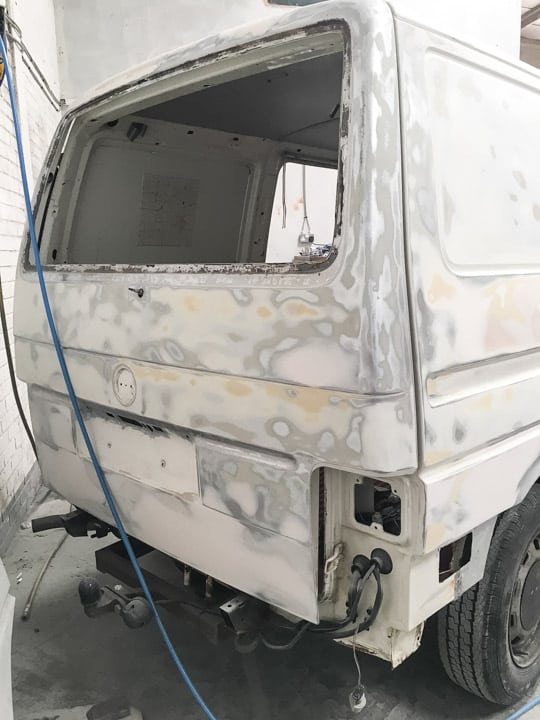 Years of crappy paintwork, filler and dents were magic'd away and was replaced by a smooth finish of soft grey primer.
Ready for her pretty new livery.
My VW Campervan Respray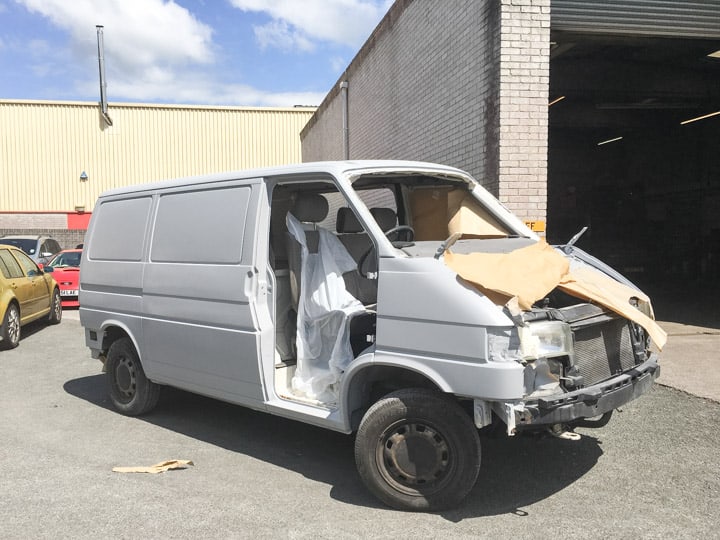 Within six weeks she had undergone a complete transformation.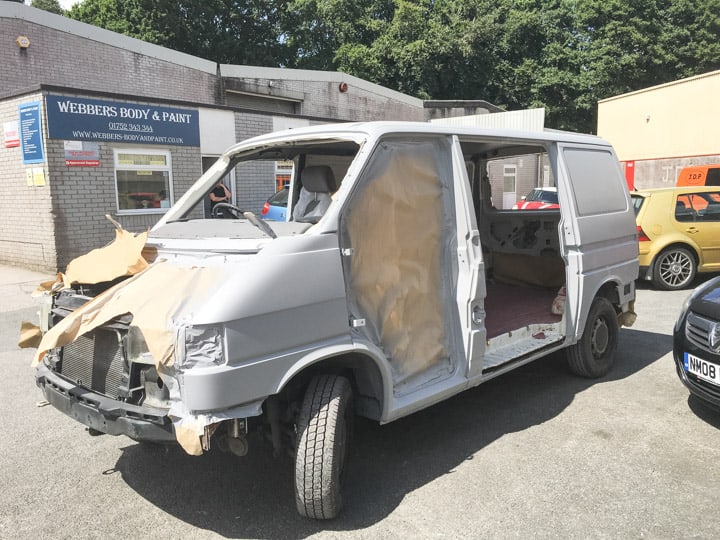 They even sprayed the inside of the van with a heavy-duty paint to protect her from the inside out.
It's a preventative to help keep the entire floor intact and protected.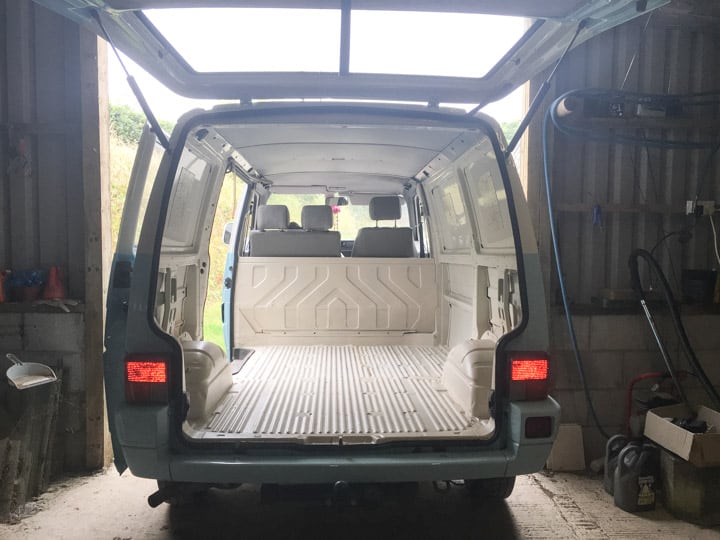 Before I show you the 'after' pics, you can see lots more of the restoration process over on YouTube.
And whilst you're there, don't forget to subscribe for our famed one-pot camping recipes (and in the meantime, go bookmark these campervan recipes!)
You can watch the YouTube video here
VW Campervan Restoration and Respray
And here she is after her restoration and respray.
A beautiful two-tone of genuine VW campervan colours.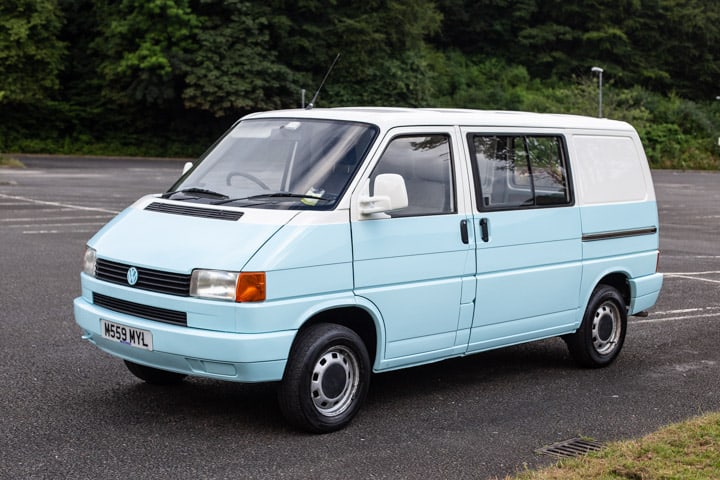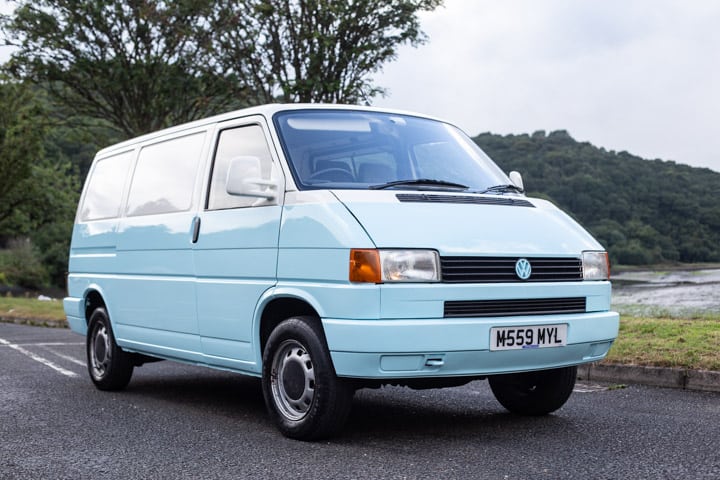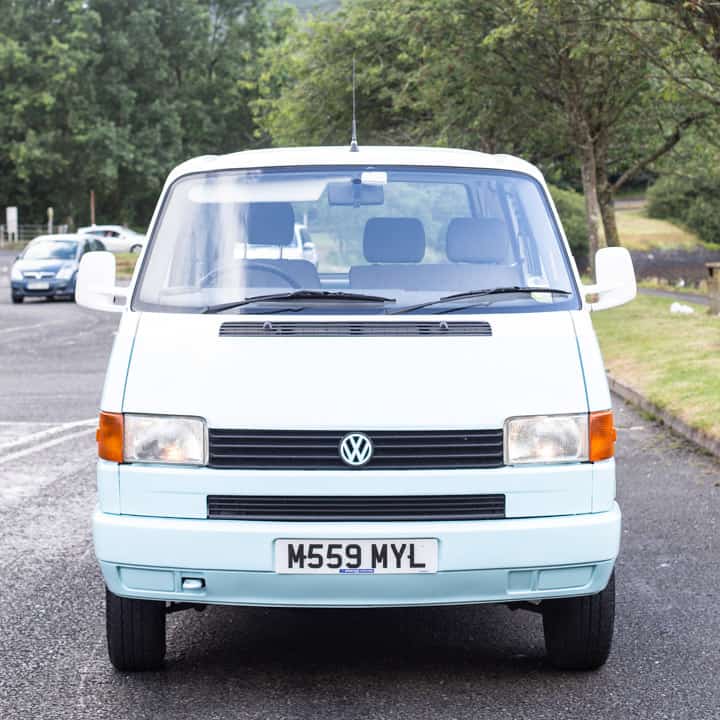 Boy do I love this van!
Want to see our self build conversion too?
Part two of this series is coming soon!