Ladies and Gentlemen! I'm thrilled to announce that you will now find me 'as seen on TV', presenting a series of 10 Camper Van One Pot Recipes on the UK's newest digital food channel, Planet Eat!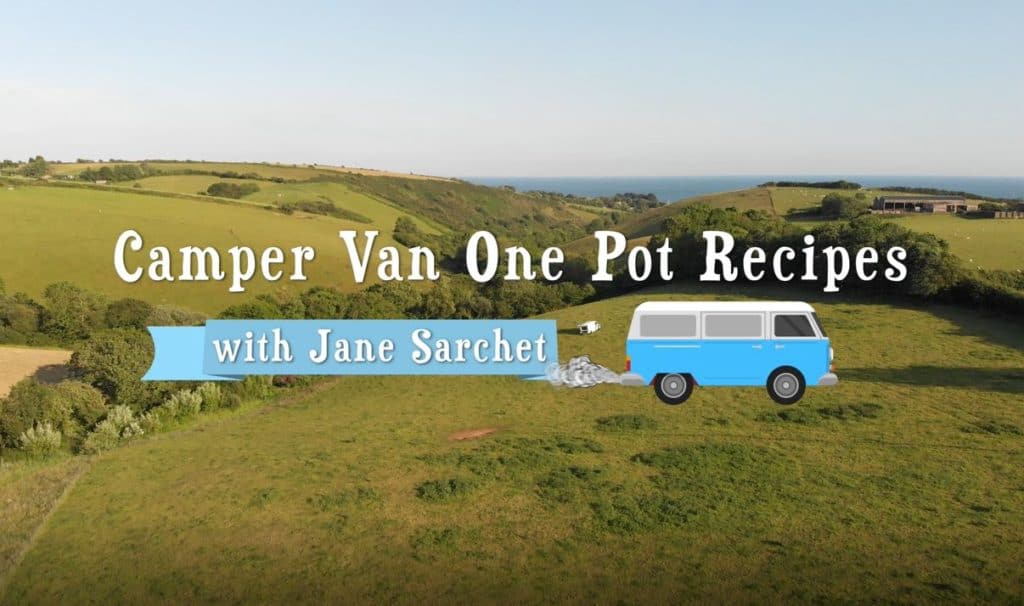 I'm excited to be involved with this independent British food channel. Watch my Camper Van One Pot Recipes, featuring my favourite kind of food from the ultimate kitchen i.e Myrtle, the campervan's!
Planet Eat launched earlier this month and is available to view online at www.planeteat.com or on Roku, Apple TV, and Amazon Fire devices. You can also watch via iOS or Android apps or on any smart device through the internet.
Free 31 day trial on Planet Eat
When you sign up to Planet Eat, there is a 31 day FREE trial available and you can cancel at any time. So if you'd like, you could watch all my episodes (please?!) then go explore and enjoy everything else foodie there, or if nothing takes your fancy, simply cancel with nothing to pay!
Like to watch the trailer? You will find the shows right here. Eek!
I would love to know what you think! Please do message me on any of my social channels!
Please share the show with your friends!
Do you know a real-food fan and/or camping or campervan adventurer?! I'd love for more people to hear about the show than I can reach alone – please can you share this page or a link to the series!?
Big, huge thank you from me!
Hedgecombers Kitchen
For anyone who may be wondering what is happening with regards to my 6-part TV show that was filmed last year, we are still waiting to hear more on that. However, for those of you who have asked me lots of great questions about the show and how it felt to be filmed for TV, you may be interested to read my 'Stories from a Hedgecombers Kitchen'.