The Ultimate Welsh Rarebit is a posh version of the classic cheese on toast. The difference being that the cheese is melted with ale before piling onto toast and grilling. Yum!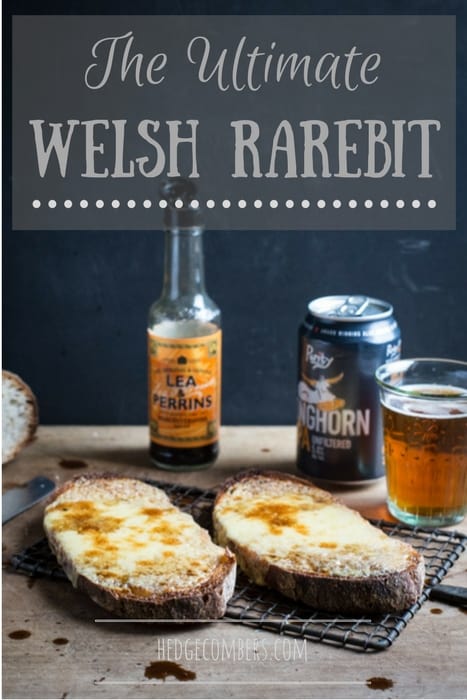 Commissioned Post
Welcome to the Ultimate Welsh Rarebit recipe. This recipe is going to elevate your mid week can't-think-what-to-cook-oh-sod-it-let's-just-have-cheese-on-toast-again to a pre-planned meal that the family will look forward to all week.
It's so easy to make and you'll soon forgive the extra washing up when you take that first oozy, gooey, melty bite.
So, what makes this cheese on toast so special? So glad you asked :) Mature cheddar is melted gently with butter, Worcester sauce and… ale. Yep, that delicious end result comes from the addition of beer to thin down and bring flavour to the cheese sauce.
Once it is silky smooth, it's thickly poured/spread onto toasted sourdough and grilled till a molten bubbly mess.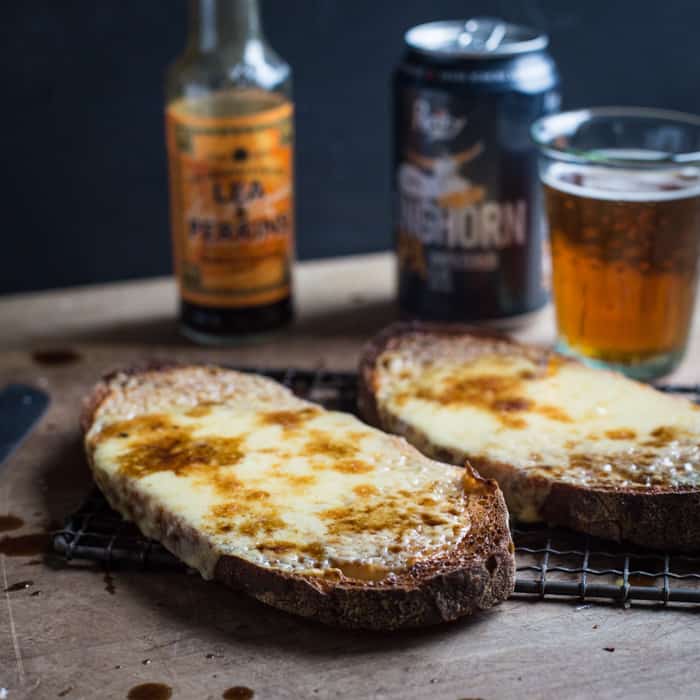 At this point my regular readers will be thinking 'eh, but I thought you were lactose intolerant?'. Well yes, sadly I am. However I've happily discovered that the lactose in strong, traditionally aged hard cheese gets broken down to trace amounts over time. And whilst I'd possibly suffer if I ate the entire plateful, I was able to steal a nibble with no dire consequences. However, my loss was Jonny's gain & he happily polished off the lot (including the left over ale!).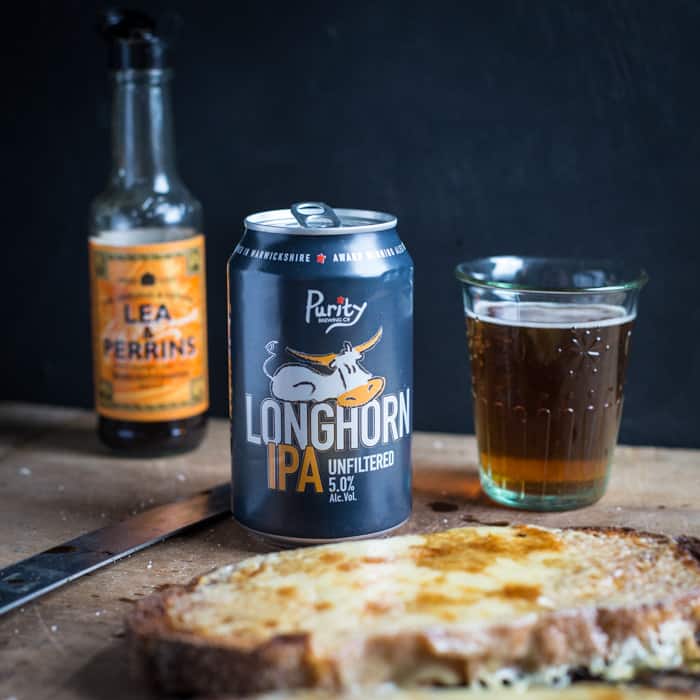 The Ultimate Welsh Rarebit
For my rarebit I used Longhorn IPA from Purity Brewing in Warwickshire. It was sent to me from Expedia, who are once again championing local food and drink producers. Follow this link and you'll see their map that highlights the best regional breweries across UK and Ireland. Handy to find out where your nearest one is if you're holidaying within the UK this year. And follow this link to my Lemongrass Infused Oysters that supported the Expedia UK Food Map. The latter is a foodie gold mine with a tonne of food events and festivals listed.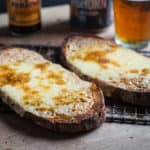 The Ultimate Welsh Rarebit
Ingredients
30g

butter

1

teaspoon

Dijon mustard

3

tablespoons

ale

1

teaspoon

Worcester sauce

175g

strong mature cheddar, grated

4

slices

bread of your choice
Instructions
Preheat the grill to medium. Toast the bread both sides.

In a small pan gently heat the butter, mustard, ale and Worcester sauce and mix together well.

Turn the heat down to low and add in the cheese. Stir until melted and smooth.

Take off the heat and let cool a little, but not enough to let the mixture solidify.

Pour and spread the mixture evenly across the slices of toast, pushing it out to the edges.

Grill under the grill until golden and bubbly. Serve with the rest of the ale.
Huge thanks to Expedia for commissioning this recipe, allowing me to continue making you real foods recipe, for free. As always all leftovers are my own