I'm a slob. I don't want you to be under any kind of illusion here, housework and I don't hang out very often. However with VIP visitors next week, the past few days have been a whirlwind of scrubbing, cleaning and straightening.
Let me introduce my oven door, that has never been cleaned in the 4 years we've lived here.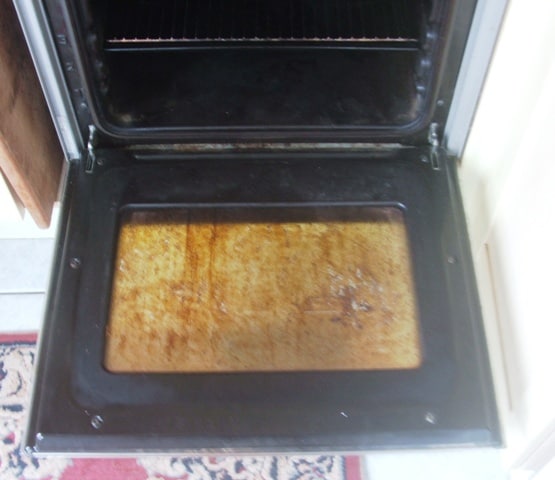 Big scoop of bicarb mixed with hot water to form a thick paste spread over…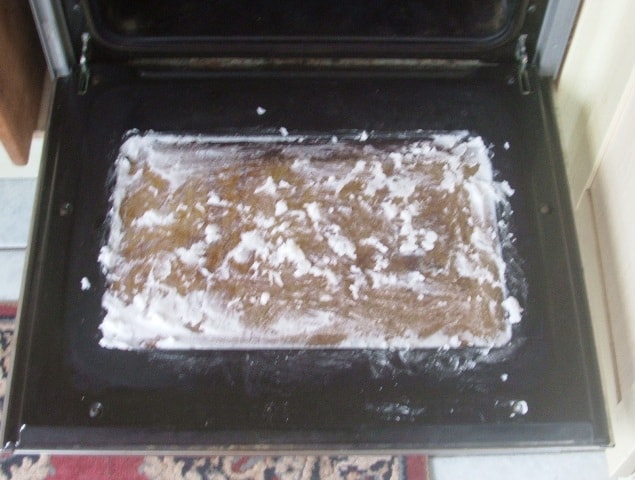 Thinking about it, I don't think I've cleaned an oven in my 38 years. Bet you're really impressed now huh?
I left it for an hour or so, and on my return used a window paint scraper to remove the gack.
It took a little bit of elbow grease but within a few minutes it had all scraped off!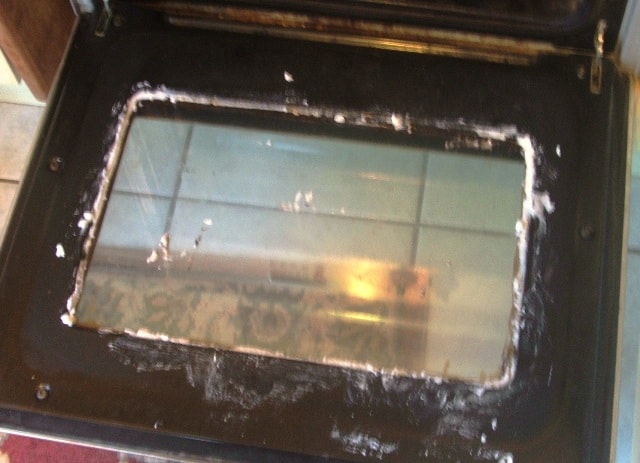 A wipe down with a clean cloth and Ta Da!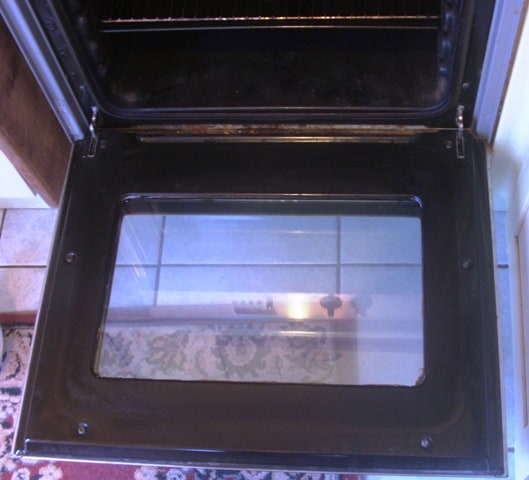 As I'll no doubt have forgotten what to do in 4 years time, I thought I'd better post it on here for prosperity :)