Jon and I have been reminiscing today about our trip to Sweden in 2007. It is such a remarkable country, I remember flying over it on arrival and being amazed at how little concrete there is. It is a magical land of forest and lakes.
We stayed with our friend Kevin who owns a remote cabin way up in the arctic circle. Our trip was in September hence the lack of snow.
The cabin is on the left, the small building on the right is the boathouse and just behind is the Sauna. I kid you not. Saunas are taken very seriously in Sweden!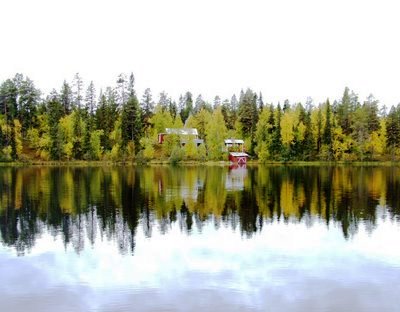 This stove sadly wouldn't fit in my backpack to bring it back home – I had so much fun cooking on this beast! The little door top right is for the wood, its a long thin chamber so you can only burn thin pieces of wood but it is designed to burn the least fuel for maximum output. I would love to import one of these.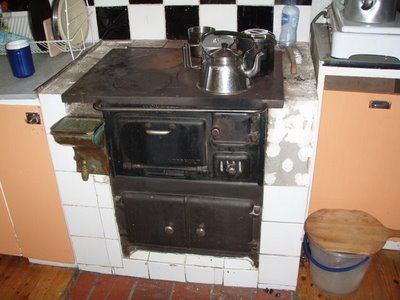 There's no running water in the cabin, buckets were brought up from the lake daily and boiled for drinking. We fished most days although I only managed to land a big ugly pike, Jon caught a perch which tasted far better!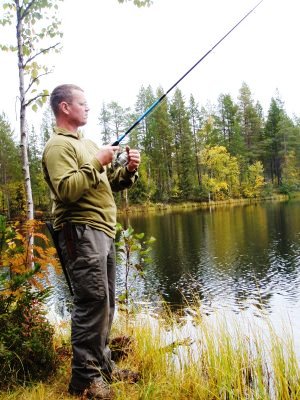 My favourite job of each day was to go and collect berrys for pancakes & bannock. This little scoop was used to rake through the low lying shrubs and the berries would pop into the basket. That was the theory anyway.
I thought I was quite good at it until Russ (from Scotland) had a go. Seems that blueberries are a tad more common in Scotland than Cornwall.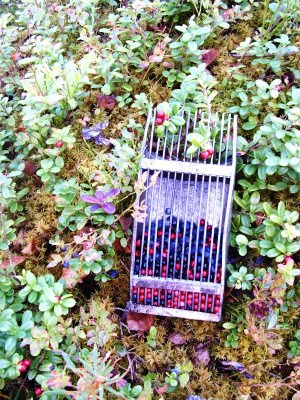 Such a pretty place…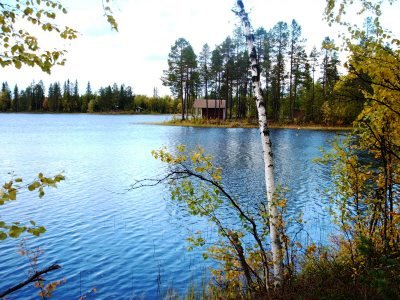 Hmmm, thank you for letting me indulge in nice memories. It was such a fantastic trip and we would love to go back next winter when the country is blanketed in white and the lakes are frozen solid.
Best get saving huh?!