Sticky, sweet, juicy. These Sticky Honeyed Chicken Wings are perfect finger food for game night, film night or lazy-can't-be-bothered-with-washing-up-night. Add a green salad if you're feeling angelic, or beer if you're not.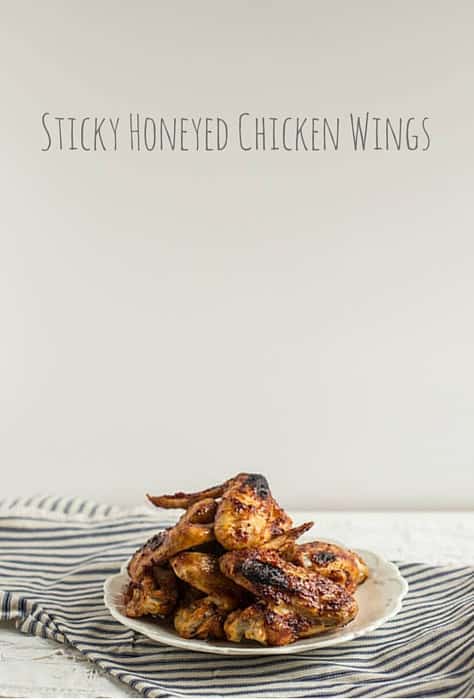 If you are even mildly OCD about sticky fingers in your house, please go find another recipe that can be consumed using knife and fork.
However, if your family likes getting down and dirty and reverting to caveman style eating*, you are so in the right place ;)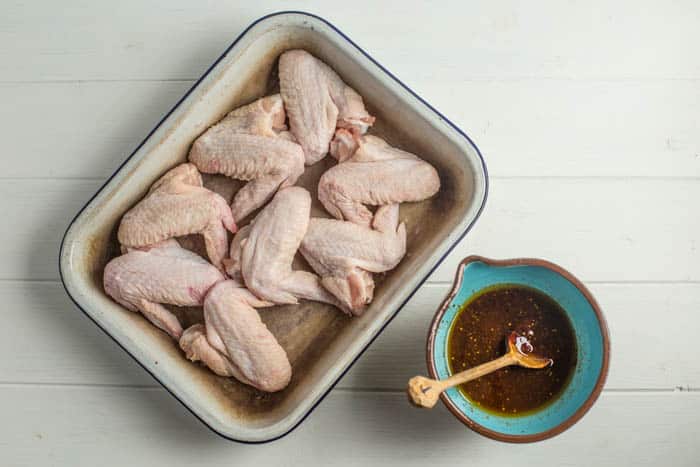 The glaze on these chicken wings is deeeelish. Sweet from the honey, sharp from the vinegar, warm from the mustard and chilli.
It's a great marinade recipe that I'll be sure to try on other meats in the future.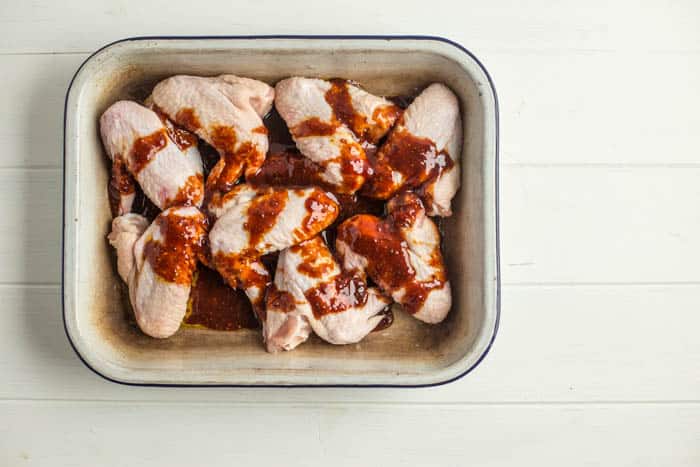 If you really don't mind getting stickied up, keep the baking dish close to hand as you eat.
Swiping your wings through the slightly caramelised gloop in the bottom of the tin is part of the pleasure of this dish.
And if you happened to have some crusty fresh bread nearby, even better.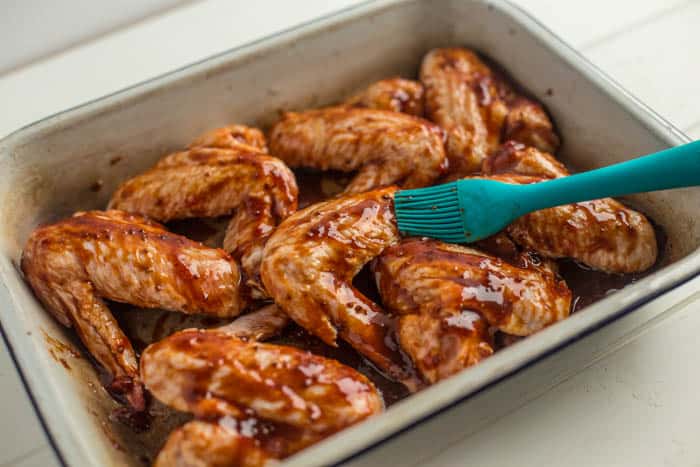 Personally I sat down to a meal just of wings, but I'm sure normal people would opt for a few side dishes too.
How about some sweet potato wedges, a crisp green salad and let's not forget that fresh crusty baguette. Yum.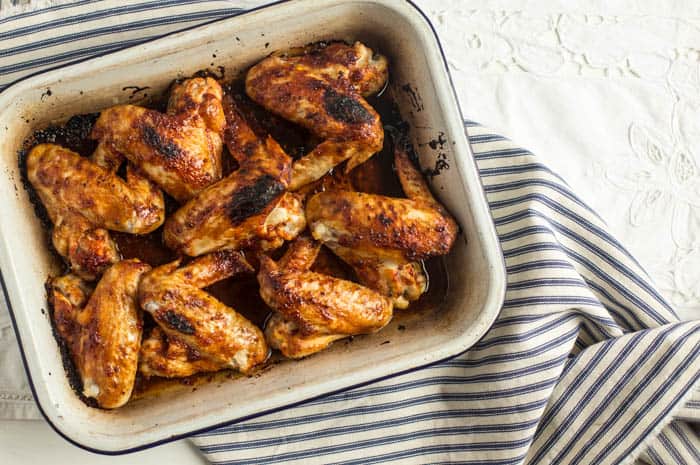 *throwing chicken bones on the kitchen floor is entirely optional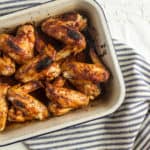 Sticky Honeyed Chicken Wings
Servings
:
8
chicken wings
Ingredients
2

tablespoon

runny honey

2

tablespoon

soy sauce or tamari

2

tablespoon

tomato puree

2

tablespoon

wholegrain mustard

1

tablespoon

white wine vinegar

2

teaspoons

chilli powder

more or less to suit your family

1

tablespoon

olive oil

8

chicken wings
Instructions
Mix everything except the chicken wings together in a small bowl.

Pop the chicken wings into a baking dish and pour over the marinade using a spoon or brush to coat the chicken well.

Cover the dish with cling film and leave in the fridge for a minimum of 1 hour or maximum of 24.

When you're ready to cook, preheat the oven to 200/400/gas 6 for 25 minutes.