In the recent Food Reader Awards, the Food Blogger category was sponsored by Rodda's Clotted Cream and I was secretly a little thrilled to receive an invite to tour their creamery in Redruth.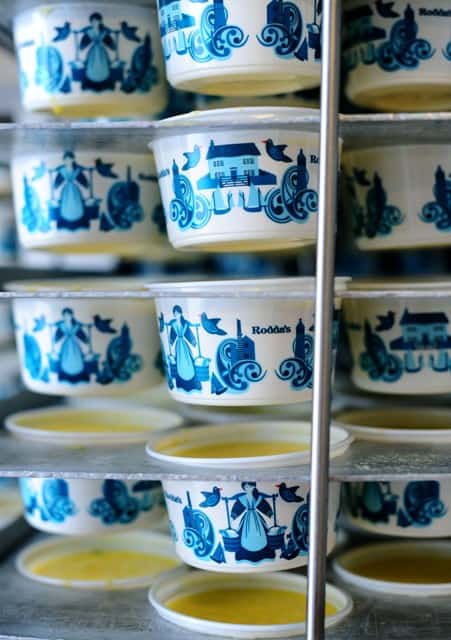 For anyone not in the know, Clotted Cream is the most divine cream in the world.
Each little tub is gently baked until a delicious, caramelised yellow crust forms on the top. And the cream underneath becomes thick and silky and just perfect dolloped on top of a scone.
Having had a good root round the recipe section on Rodda's website I discover there are a bazillion different way to use it in cooking too.
Mashed potatoes made with clotted cream anyone?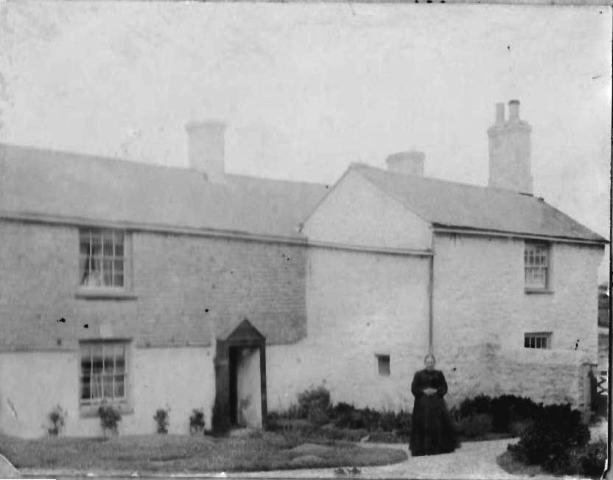 Eliza Rodda first set up her clotted cream enterprise way back in 1890. And her Great Great Grandson's still run it to this day.
I imagine things were done a little differently back then, with testing being done by eye and taste whereas today every single step of the process is monitored to ensure an exceptional product every single time.
I wonder how Eliza would have felt knowing that her little cottage industry has grown into Cornwall's largest dairy!
For each litre of milk Rodda's buy in from their 151 farmers, only 4% of it is cream, leaving a whopping 96% skimmed milk as a 'waste' product.
In years gone by, Rodda's would feed this waste to their turkeys which they reared and sold onsite.
But nowadays (as I'm guessing there is so much of it) it is sold on to other food producers.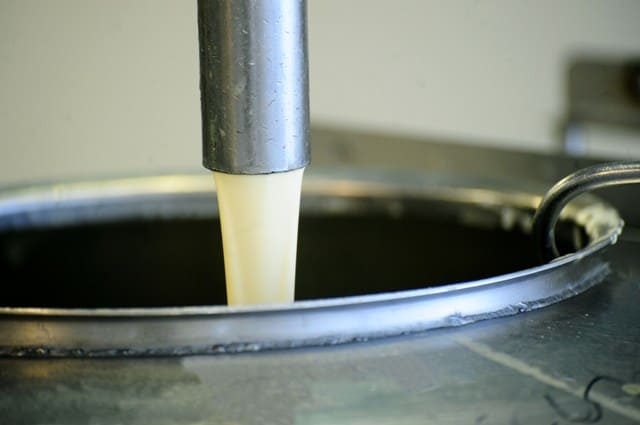 One of the things I was most surprised about walking through the various departments at Rodda's, was the age of the employee's.
I imagined a young, inexperienced work force with a high turnover but this is far from the case with three generations of some families having worked on site, and a waiting list for each new position that comes up!
With 120 full time staff on site year round, and many more temporary staff brought in during the busy seasons of summer & Christmas this makes Rodda's an important employer.
Especially in economically challenged West Cornwall.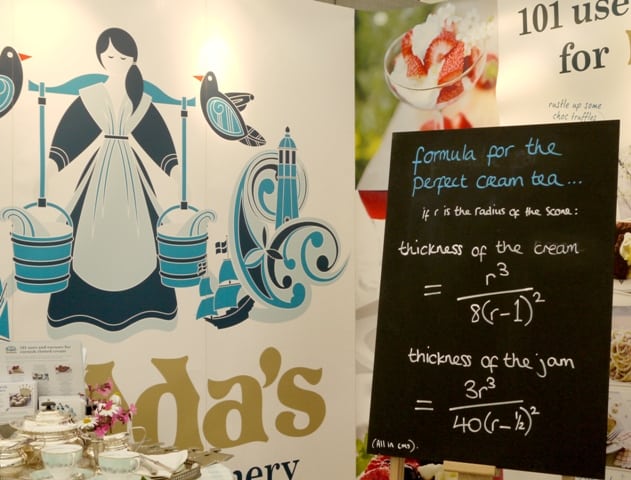 A big thanks to Rodda's for supporting us starving (ha!) food bloggers in the Food Reader Awards, and giving me such a fascinating tour.
I can't let the irony (and downright unfairness) pass of inviting a food blogger with an intolerance to dairy into the heart of the best cream in the world. Sigh.
All I can say is it smelt really, really good :)
I'm off to make Jonny a batch of Clotted Cream Fudge with the contents of my goody bag.