After receiving an invitation during the Fal River Festival to visit Rick Stein's Fish restaurant in Falmouth, I did consider going on my own as Jonny won't eat seafood (silly boy!). Honestly, I was dreading sitting opposite him with his nose twitching and being unable to order anything other than chips.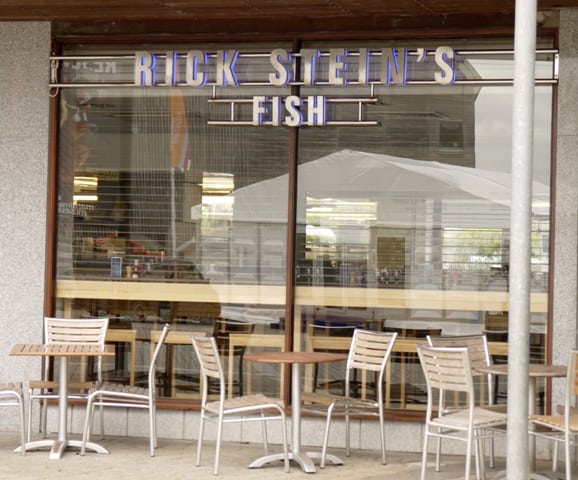 However, I am so l glad I dragged him along as, in his own words on Facebook "the restaurant was spot on. Sparkly clean, no smells of fish, very good service n very good food. Also you can get a three course meal from £20. Considering how good the food was I think that's very good value…"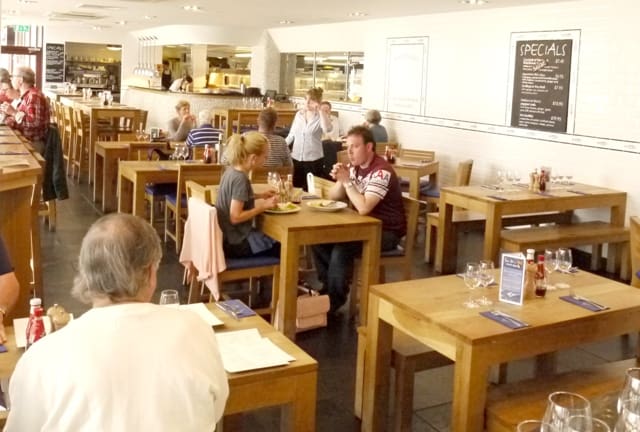 So there you have it Mr Stein. We all knew I was going to love your menu, but to get the approval of Jonny? Priceless :)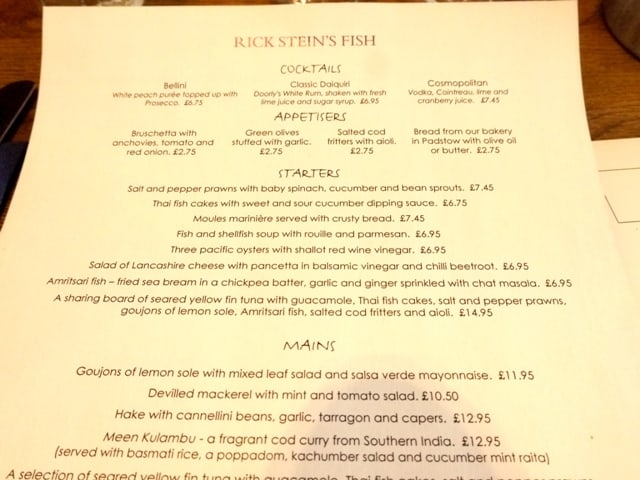 Whilst he may have been impressed I still couldn't get him to try any seafood, so luckily the one 'fish free' starter and main on the menu was enough to keep him very happy.
His starter (below left) was a Salad of Lancashire Cheese with Pancetta with Balsamic Vinegar and Chilli Beetroot.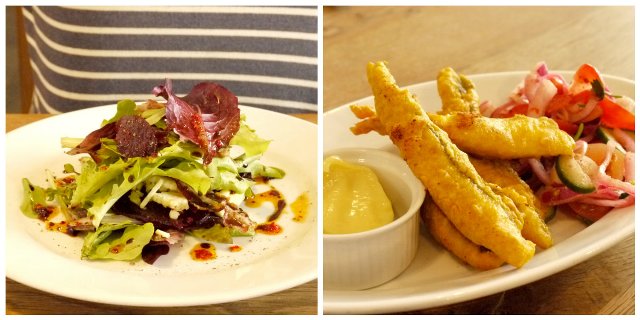 I ordered the Amritsari Fish – Fried Sea Bream in Chickpea Batter, Garlic & Ginger and Sprinkled with Chat Masala. It was incredible. Moist flaky fish, yummy batter that I'm going to have to try to perfect at home, and a marinated salad that left my mouth singing with the light fragrant spices.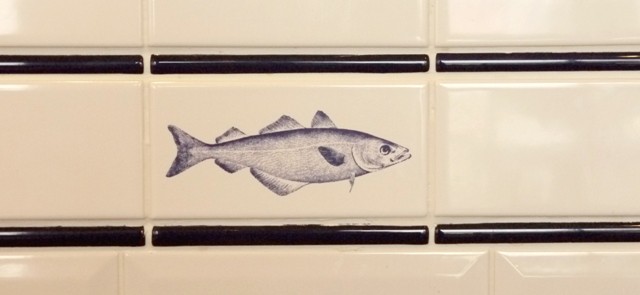 And then we come to the mains. I'll just give you a moment to take in what was on my 'Hot Shellfish' platter.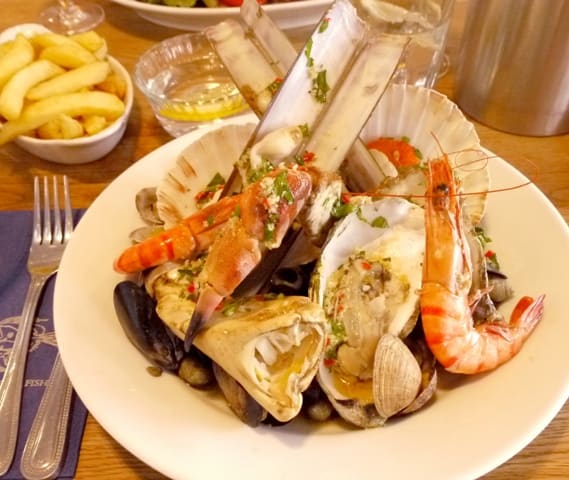 To find crab, oysters, razor clams, scallops and mussels on one plate together was like my dream come true, and I swear I had the biggest grin on my face the entire time that plate was in front of me :) Underneath all that juicy shellfish was a simple liquor that quickly got sopped up with some fresh bread.
Jonny ordered the Feta Tart with Caramelised onions, Oven Roast Tomatoes and Basil. He loved it.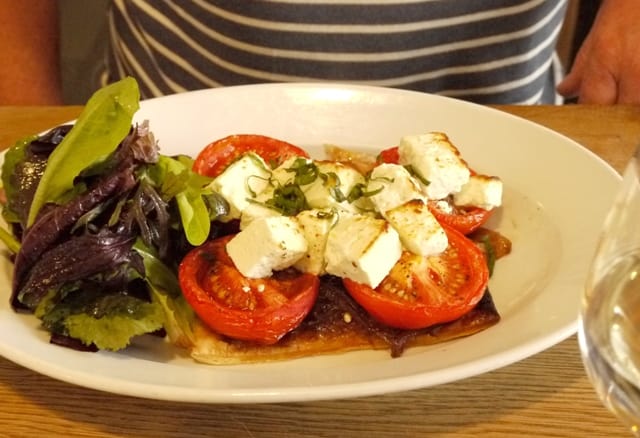 After a little break we both indulged in dessert, Jonny plumping for the Sunken Chocolate Cake & I had a trio of (dairy free) Sorbets.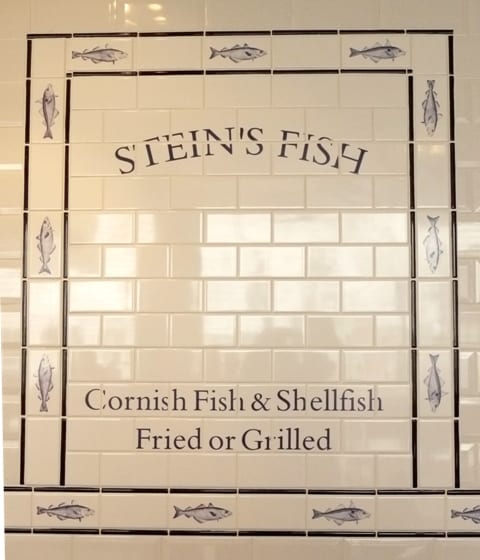 The location of Fish is stunning, overlooking the National Maritime Museum and harbour beyond. The staff are helpful and know their menu well, and my dratted dairy intolerance was handled with no fuss or bother and substitutions made to my order as necessary.
I've never been to a restaurant that focused so keenly on fish before and I love the ingenuity that that focus brings to the menu. Watching the other diners food come out of the kitchen showed a variety of cooking styles and flavours, and it certainly made me want to visit the fishmongers soon and get cooking!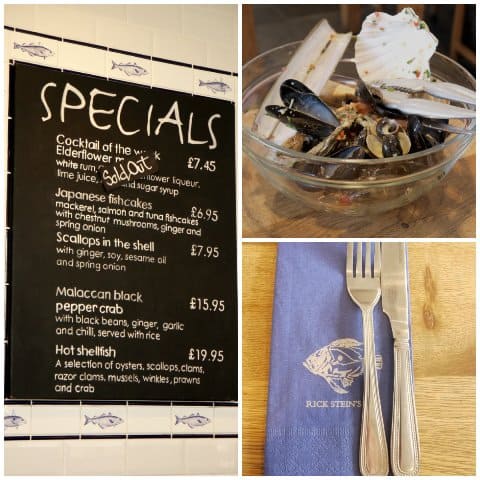 Huge thanks to the Rick Stein team for inviting Jonny & I to enjoy their restaurant. As always, all views are my own.