Here's a recipe for the Raspberry and Almond Cake I baked for Jonny the day he welded up the holes in my new (old) VW van. I think of it as my 'Thank you & I love you Cake' ;)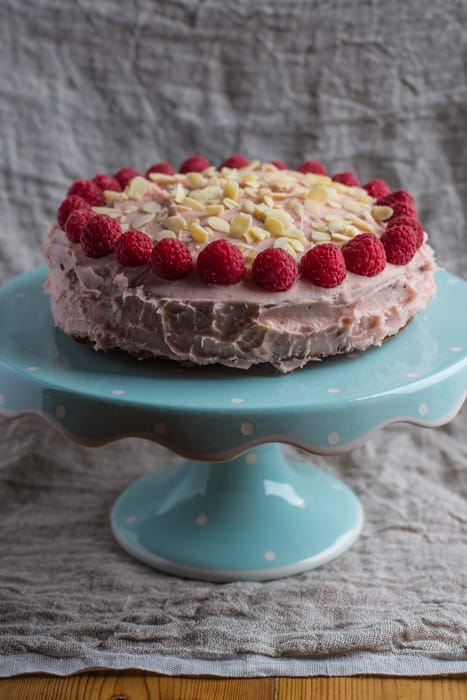 I'm not a huge fan of sponge cakes, as I find they can be quite dry and need a damn good coating of 'goo' to make them palatable. However Jonny loves them, and he also loves all things raspberry so it was a bit of a no brainer that the day he dons his welding mask for me, is the day I put two of his favourite flavours together to say thank you.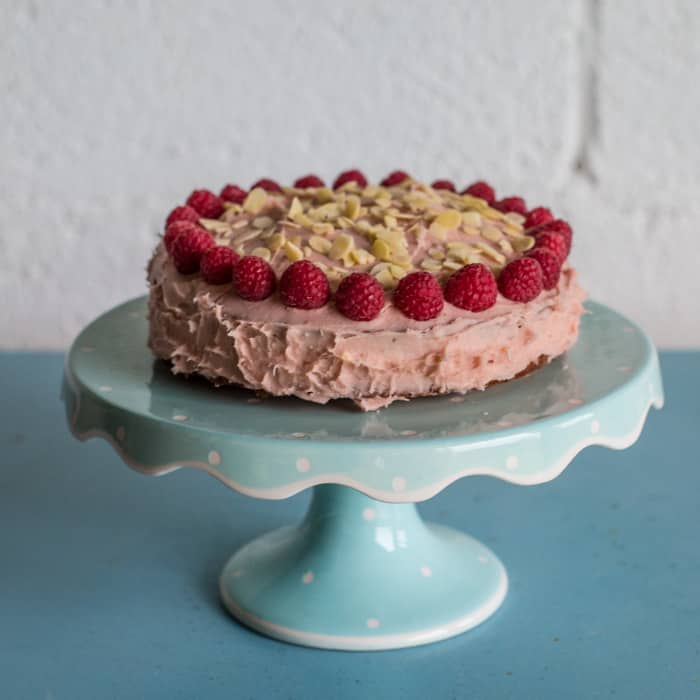 And I must admit to scoffing a man size portion myself (which after two solid weeks of eating a mostly paleo diet wasn't my cleverest move, but then I've never been one to wield much restraint when it comes to food) and I have to say it was pretty darn good. Still not as up there for me as a maple & pecan slice or a Danish pastry but I might well be tempted to dive back in for a second slice if invited.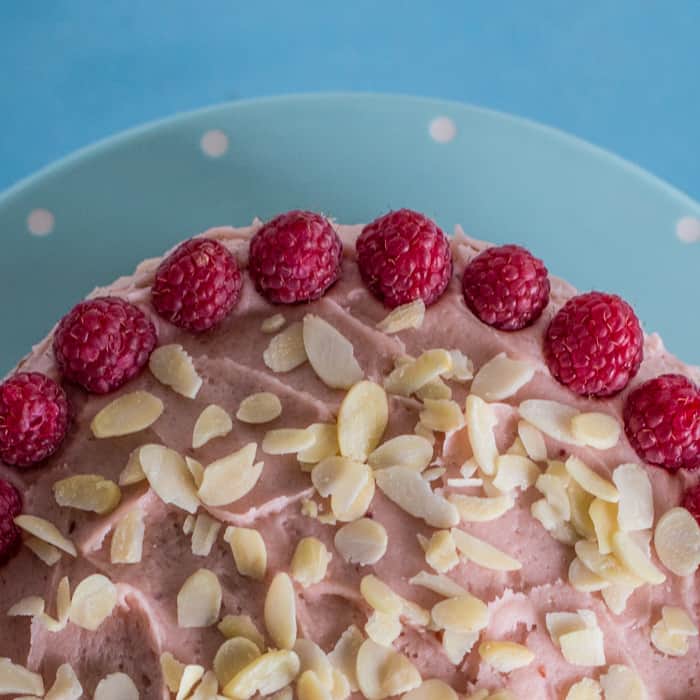 One thing I did on the advice of a 1970's cookbook I was reading recently, was to mix some raspberry jam into the buttercream. YUM! That works a treat. It delicately coloured the icing pink and the occasional raspberry pips throughout make it look about as home made as you can get. However, most importantly, it tastes stunning.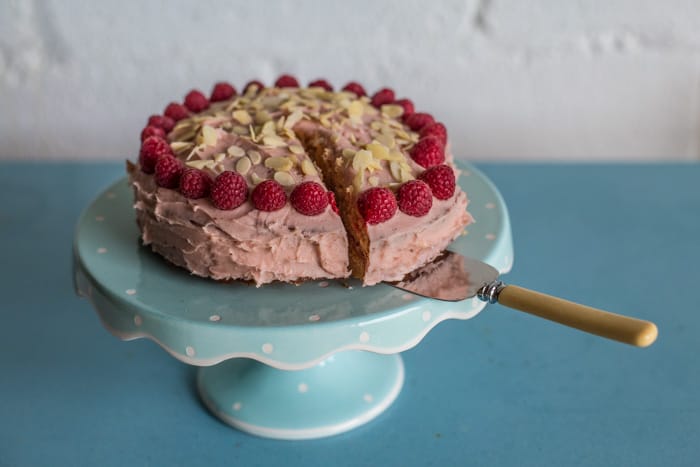 I must admit that I intended to make this a 4 layer cake for added drama, however the first two cakes out of the oven were a little darker than intended. I think a more honest description would be that they were burnt.
Jonny's face lit up when he saw them as he, and my Mum, both prefer bread and cakes that are just a little bit burnt. Bless 'em :)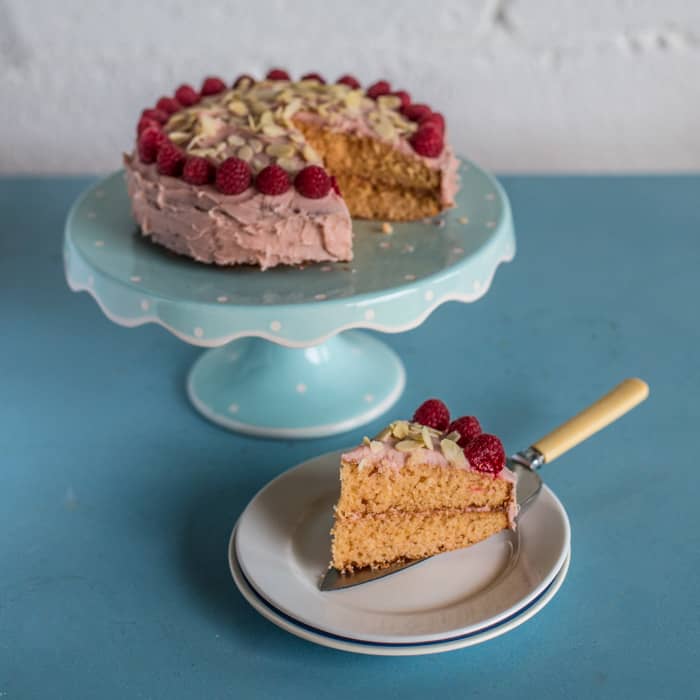 So here's the recipe if you fancy making your own Raspberry and Almond Cake, and if you do, I hope you enjoy it as much as we did. And if you fancy shaking things up a bit, you could always add this lime buttercream to the cake, rather than keeping things raspberry flavoured. What do you think?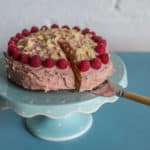 Raspberry and Almond Cake
Ingredients
Sponge Cakes
175

g

butter

175

g

sugar

3

eggs

beaten

175

g

plain flour

1.5

teaspoons

baking powder
Raspberry Buttercream
100

g

butter

I prefer salted, but unsalted is more traditional in buttercream, softened

175

g

icing sugar

sifted

3

tablespoons

raspberry jam
To Decorate
1

tablespoon

raspberry jam

50

g

flaked almonds

1

punnet of fresh raspberries
Instructions
Sponge Cakes
Grease 2 x 8" round shallow cake tins. Preheat the oven to 180C/350F/Gas 4.

Cream together the butter and sugar until fluffy. Pour in a little of the beaten eggs at a time, mixing well as you go.

Sieve in the flour and baking powder and gently mix using a wide scooping action, try not to overmix.

Scrape half the mixture into each cake tin, smooth over, and bake for 20-25 minutes or until the tops are golden brown, is springs back when pressed lightly with a finger and a skewer comes out of the cakes centre clean.

Leave to cool a little for a few minutes then tip out of the tins onto a cooling rack. let cool fully before icing
Raspberry Buttercream
Cream the butter until smooth and add in the icing sugar and raspberry jam. Keep mixing until yu have a lovely evenly pink buttercream. You can add some red or pink food colouring if you want your pink to have more pop.
To Decorate
Spread the raspberry jam on the top of one of the cakes. Top with 1/4 of the buttercream and sprinkle with half of the flaked almonds. Top with the second cake and spread the remainder of the buttercream on the top and sides of the cake, smoothing as you go.

Circle the top of the cake with raspberries and sprinkle with the remaining flaked almonds.