This Quick and Easy Creamy Mushroom Pasta is such a doddle to put together but tastes outstanding and is a family meal that can be thrown together and on the table within 20 minutes.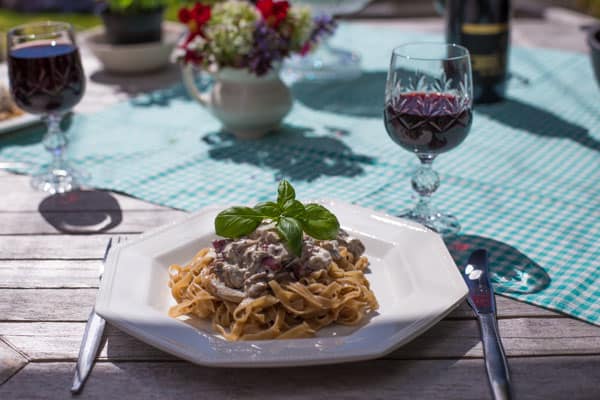 A few years ago I went on a fungi walk with an expert, and it soon transpired that there were several of us that were only there to find out which ones we could eat.
The expert sighed as he clearly heard this a lot, and tried to explain that when it comes to foraging mushrooms there are no shortcuts.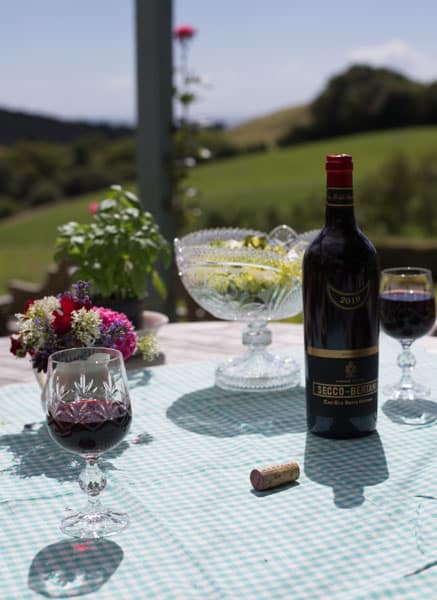 Although there are a handful of 'shrooms I have learnt through books and from clever people like the chap above, I'm not sure I could ever bring myself to eat them.
And I would certainly never feed them to anyone else until I'd studied them beyond all possible doubt.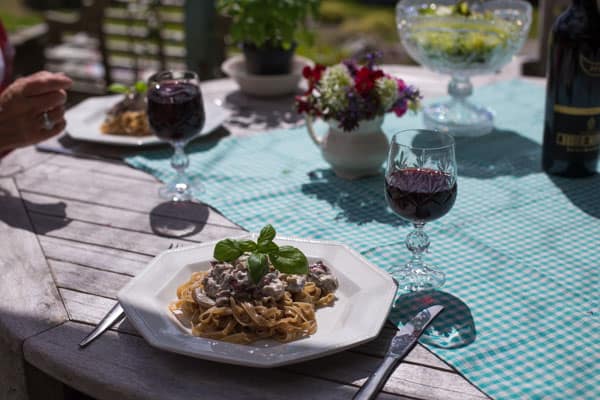 However, there is one wild mushroom that grows on the farm and I've eaten since I was a kid.
Horse mushrooms can get to such a size that when they start popping up there's a crazy rush to get them picked, cleaned and either cooked or dried so as not to waste a single mouthful.
They are mild tasting but great carriers of flavour.
Perfect simply grilled with a garlic and chilli dressing dribbling through the gills.
And sandwiched between a fresh brioche roll, this divine, if somewhat messy lunch is always a favourite this time of year.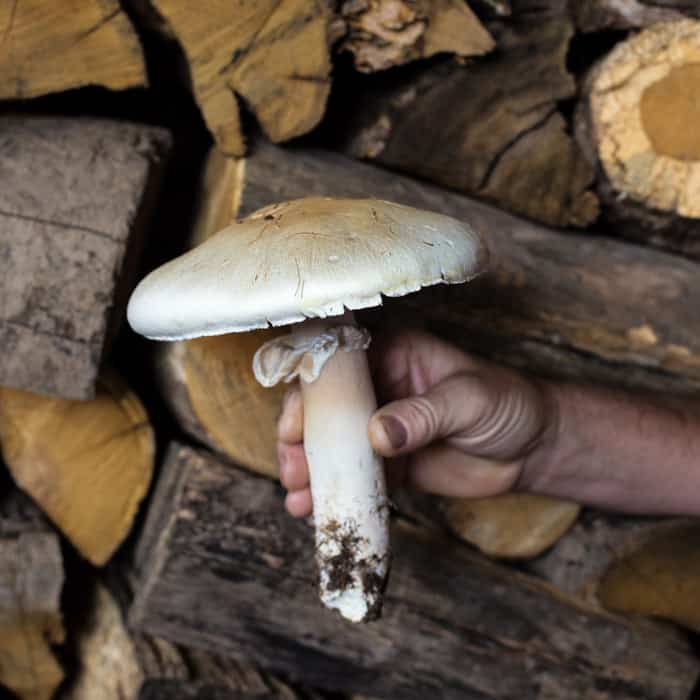 Another favourite way of using my latest haul is to make this quick and easy creamy mushroom pasta.
It's so speedy to throw together, and I promise that the whole family will love it.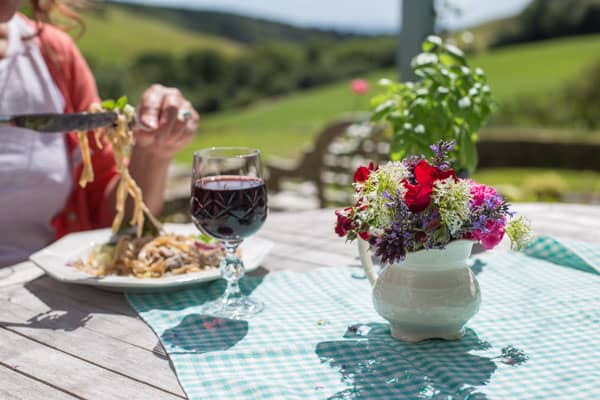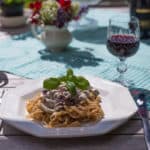 Quicky and Easy Creamy Mushroom Pasta
Ingredients
A dash of olive oil

1

medium onion

finely sliced

1

clove

garlic

minced

2

large horse

field or portabello mushrooms, or 12-16 button mushrooms

1

tub cream cheese

Enough freshly cooked pasta for four people.
Instructions
Gently fry the onions in the oil for 4 or 5 minutes.

Add the mushrooms and garlic and fry until the mushrooms are cooked through.

Empty in the packet of cream cheese and gently stir until it melts and coats all the other ingredients with a rich, creamy sauce.

Serve atop freshly cooked pasta, sprinkle with a little salt & freshly ground black pepper and a little fresh basil if you have any.