As we find ourselves well and truly into pumpkin season, these autumnal pumpkin spice muffins with walnut and maple syrup are a delicious sweet treat! Even better if you can enjoy them warm and straight out of the oven!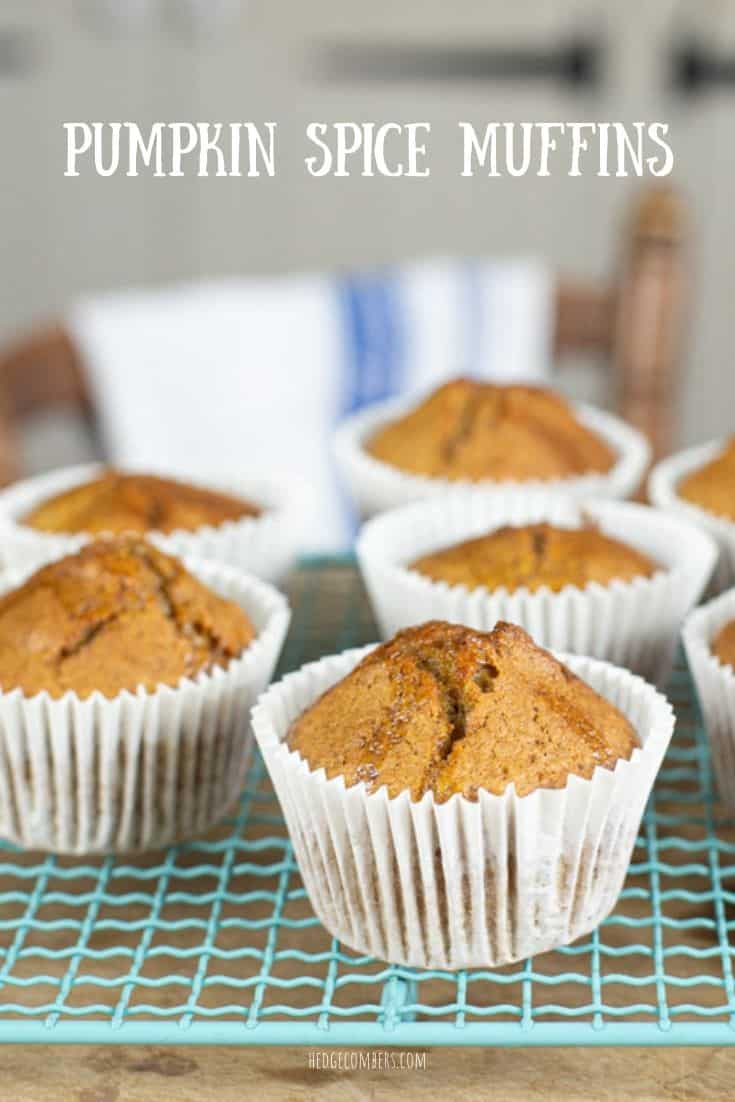 Recipe sponsored by Crazy Jack
It's pumpkin season…with added spice!
Pumpkin season is well and truly underway.
We've just seen lots of carving pumpkins in all the stores which are always around in October in preparation for Halloween. However, it is the edible cooking pumpkin varieties which I'm most interested in now that Halloween celebrations are over, and these pumpkin spice muffins with walnuts and maple syrup are the perfect way to use them up!
I adore this time of year, especially on a bright and sunny, yet cool crisp day! But even on a dark, rainy autumnal afternoon, one of my favourite things to do is to get baking in the kitchen.
If you've read my blog before, you will likely know that muffin recipes are a bit of a thing with me! Muffins are also really popular with my followers. How could they not be?!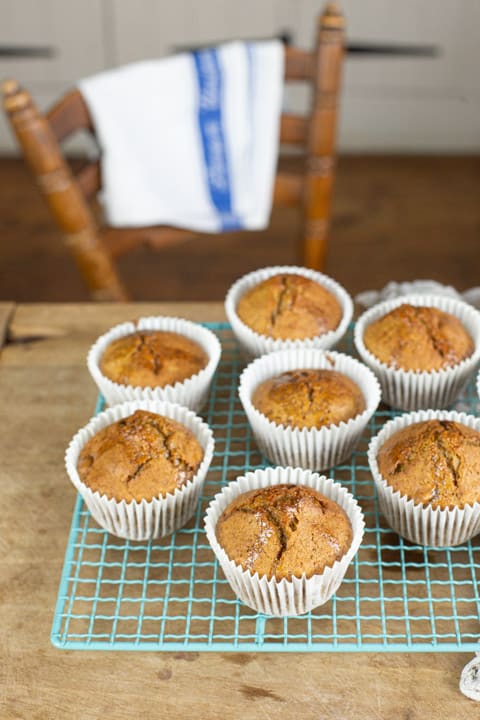 Growing pumpkins
This muffin recipe requires pumpkin to make into pumpkin puree. Have you ever grown your own?
If you've got a garden or allotment like we do, I can recommend popping some pumpkins down at the bottom end and leaving them. As well as growing them for food, their leaves are really big. So much so, they surpress sunlight to the floor. This means that they stop weeds growing where they grow, so you don't have to tend those areas. When you grow your own pumpkins or squash, you will find that you often end up with a glut. After harvesting, these beauties can last months if they are stored somewhere cool and dry. Alternatively you can dice up the flesh and freeze it for using later on.
Growing my own produce means I can keep it fresh, organic and affordable, which is a huge bonus!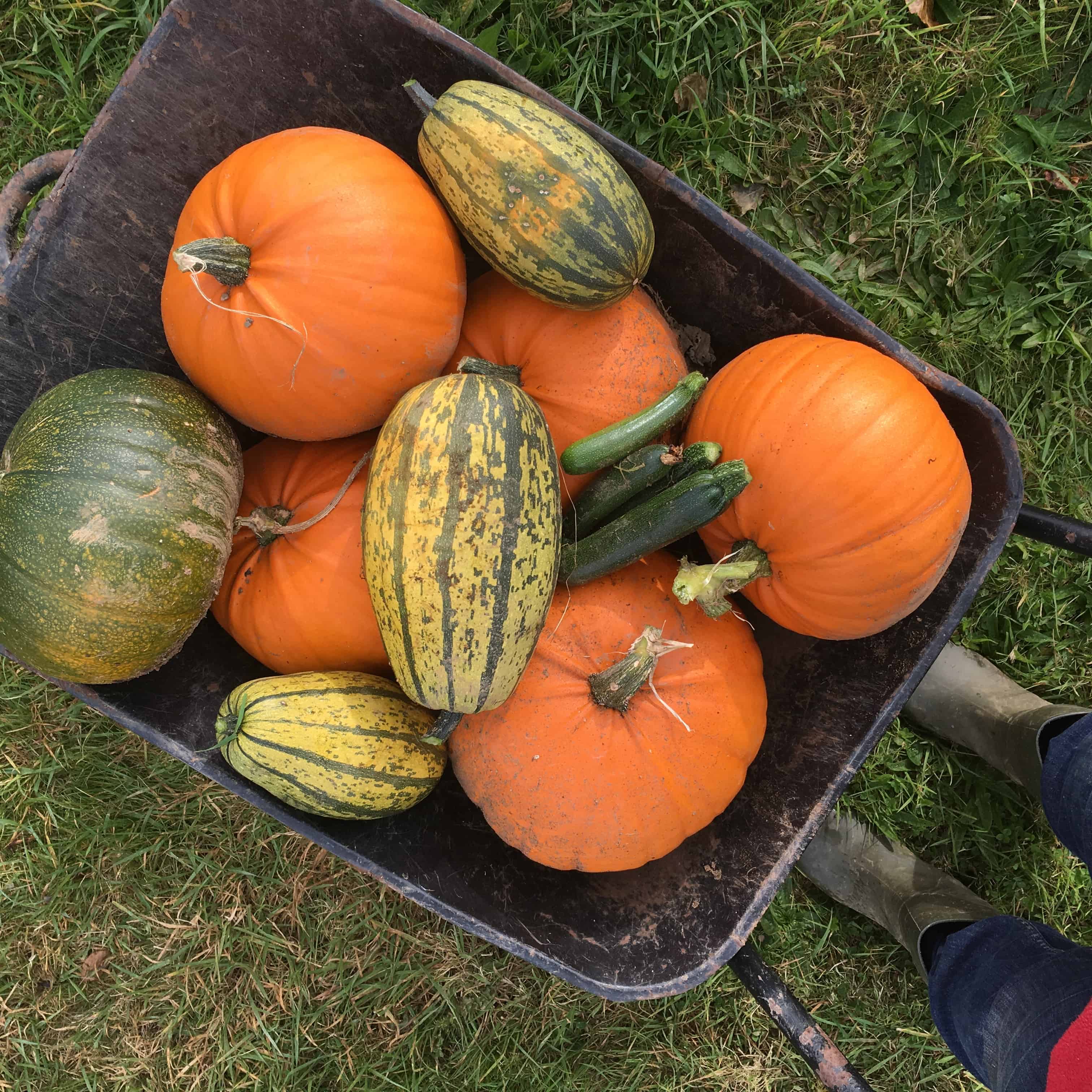 Organic baking ingredients
Continuing the theme of growing organic produce and affordable ingredients, I was delighted to discover the Crazy Jack organic baking range in my local ASDA. This wasn't a range I'd personally come across before so I was curious to find out more.
The first thing I noticed was that the Crazy Jack organic ASDA baking range includes a lovely selection of ingredients, namely:
Mixed Fruit
Pumpkin Seeds
Ground Almonds
Desiccated Coconut
Sultanas
Traditional Apricots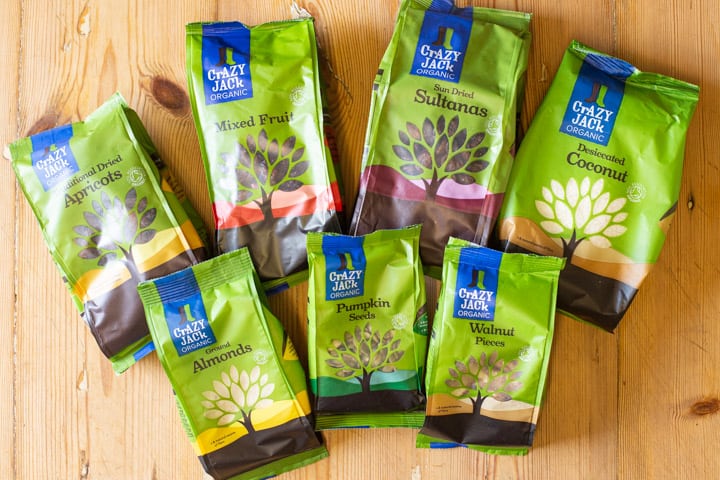 Importantly, Crazy Jack products never contain preservatives, they are grown only as nature intended. That's important both for us eating the products, as well as for those people producing them and for the natural environment and ecosystem the products are grown in.
Crazy Jack products are sourced from farmers around the globe and this baking range has recently been launched into ASDA stores across the UK, making it available nationwide.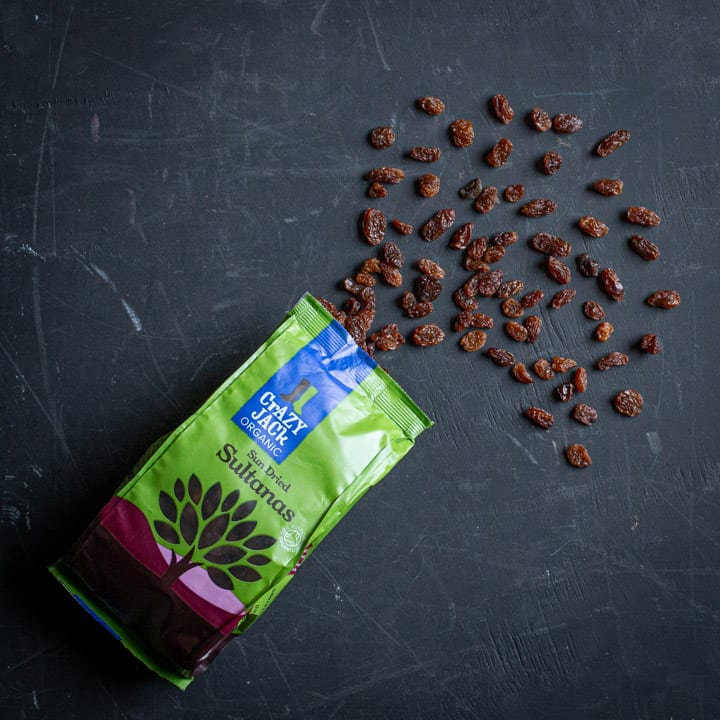 The company is encouraging people to go organic to help both our wildlife and environment, as well as to be kinder to ourselves.
Now I'm sure you'll appreciate that these are values which tick lots of this particular Hedgecomber's boxes!
I can already tell I'm going to have lots of fun experimenting with this whole range of yummy ingredients. I can see me baking heaps more goodies on those wet autumn afternoons I mentioned earlier! More cakes and muffins? Oh, go on then!
Pumpkin spice muffins recipe with maple syrup and walnuts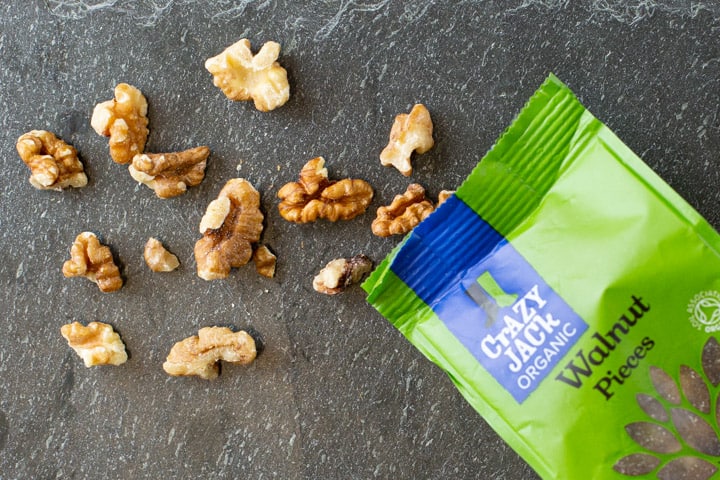 For this Pumpkin Spice Muffins recipe, I used Crazy Jack Organic Sun Dried Sultanas from the Asda range. I was also able to find a bag of their Organic Walnut Pieces, and finally, I used maple syrup to flavour my bakes. What a treat!
The pumpkin helped make them super moist. Even if you manage to save some muffins for longer than a couple of days, I promise they will stay deliciously moist.
The sultanas add delicious little pops of natural sweetness. They are really soft and juicy, and just perfect nestled within a muffin.
At the same time the walnut pieces give the muffins a lovely textured bite.
And as for the maple syrup…? That syrup-y sweetness gives an extra layer of flavour both in the muffin mixture itself but also drizzled on top while they are still hot!
Including the pumpkin, sultanas and walnuts increases the nutritional value of the muffins too! Ok, I'm not claiming that these muffins are healthy as such, but as sweet treats go, these may taste incredibly naughty, but they are really quite nice. ;)
Recipe replacements for your pumpkin spice muffins
If you don't have access to home grown pumpkins, here are a few ideas for alternatives which can be used in this recipe:
1. Tinned pumpkin puree – you can replace a freshly grown pumpkin in this recipe by using tinned pumpkin puree. Just make sure it says 100% pumpkin on the label because you don't want fillers or fluff mixed in with this.
2. Guts of a carved pumpkin – Use the guts of a pumpkin you've bought and carved (ideally choose an edible pumpkin for this as the ones produced specifically for carving only are more watery and fibrous and not as sweet).
3. Frozen diced pumpkin – you can often find frozen pumpkin or squash in grocery stores. Just defrost before use and you're good to go!
4. Butternut squash – You could even replace pumpkin with butternut squash in this muffin recipe.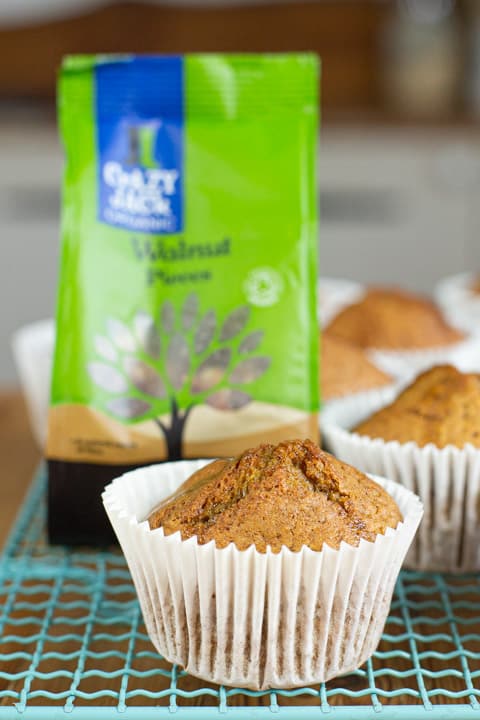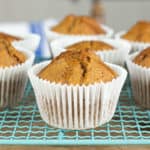 Pumpkin Spice Muffins with Walnuts and Maple Syrup
Sweet, moist and nutritious muffins made with fresh (or canned!) pumpkin and homemade pumpkin spice
Course:
Dessert, Snack, sweet treats
Keyword:
pumpkin spice muffins
Ingredients
Dry Ingredients
250

g

plain flour

1

tsp

bicarbonate of soda

1

tsp

baking powder

100

g

sugar

100

g

Crazy Jack sultanas

100

g

walnut pieces

2

tsp

pumpkin spice

(see above for from scratch recipe)
Wet Ingredients
1

egg

100

ml

water

(use milk if you prefer)

3

tbsp

maple syrup

200

g

pumpkin

cooked, fresh or from a can

90

ml

vegetable oil

(or melted butter)
Instructions
Preheat the oven to 190C/375F/Gas 5

Line a muffin tray with paper or silicone muffin cases

Mix together all the dry ingredients in a large bowl

Whilst the egg in a jug, then all the other wet ingredients and combine well

Pour the wet ingredients into the dry, and gently but quickly fold both together until they are well combined and no dry ingredients are left.

Using a soup spoon, divide the batter between the muffin cases

Bake for 2- to 25 minutes, or until they are golden brown and spring back when pressed on top

Remove from the muffin tin and let stand on a cooling rack.

Drizzle each muffin top with a teaspoon of maple syrup to glaze and leave to cool.
Nutrition Facts
Pumpkin Spice Muffins with Walnuts and Maple Syrup
Amount Per Serving
Calories 252
Calories from Fat 126
% Daily Value*
Fat 14g22%
Cholesterol 14mg5%
Sodium 112mg5%
Potassium 174mg5%
Carbohydrates 30g10%
Protein 4g8%
Vitamin A 1439IU29%
Vitamin C 2mg2%
Calcium 42mg4%
Iron 1mg6%
* Percent Daily Values are based on a 2000 calorie diet.
A big thank you to Crazy Jack for sponsoring this recipe. To find out more about the company and its organic range, check them out on the following social platforms:
Facebook – @crazyjackorganic
Twitter – @crazyjackUK
Instagram page – @crazyjackorganic
As always all thoughts (and leftovers) are my own!
Jane x