This Pomegranate Popper Cocktail will be the talk of the town this Christmas. Laced with fresh pomegranate seeds, it will pop with every festive sip!

HAPPY FRIDAY!!!
Oh man am I in the party spirit already!
Not only is it Friday, but it's the last Friday of work this year for me :)
2016 has been an INCREDIBLE year here on The Hedgecombers, and may I take this opportunity to thank every single one of you that has visited, commented, shared and most importantly made my recipes.
I can't tell you how much joy I get from reading your comments and seeing your remakes across social media.
Thank you x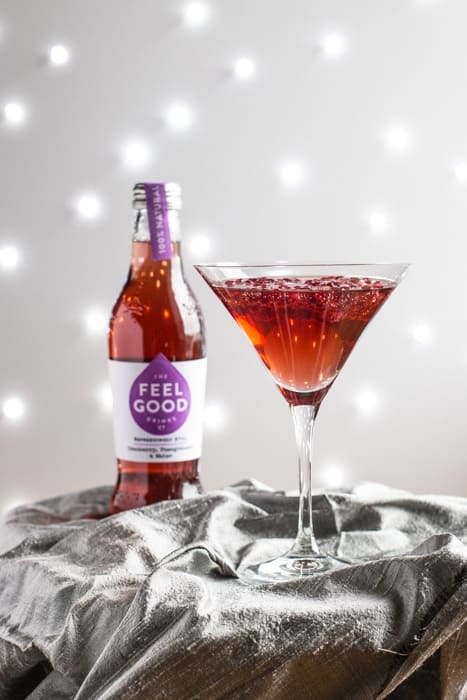 But just before I down tools and kick back for two whole weeks of chilling with my favourite people in the world, I am armed, ready to celebrate with this incredible cocktail recipe.
That I invented.
Do you know how hard it is to invent anything these days?
Especially a cocktail.
Trust me, it's tough.
One peek on Pinterest at your latest, greatest cocktail inventing idea shows that they've all been done before.
And they've usually been christened with better names that you had thought of too.
Pah.
However, as far as I can see, this Pomegranate Popper Cocktail is virginal in its inventioness…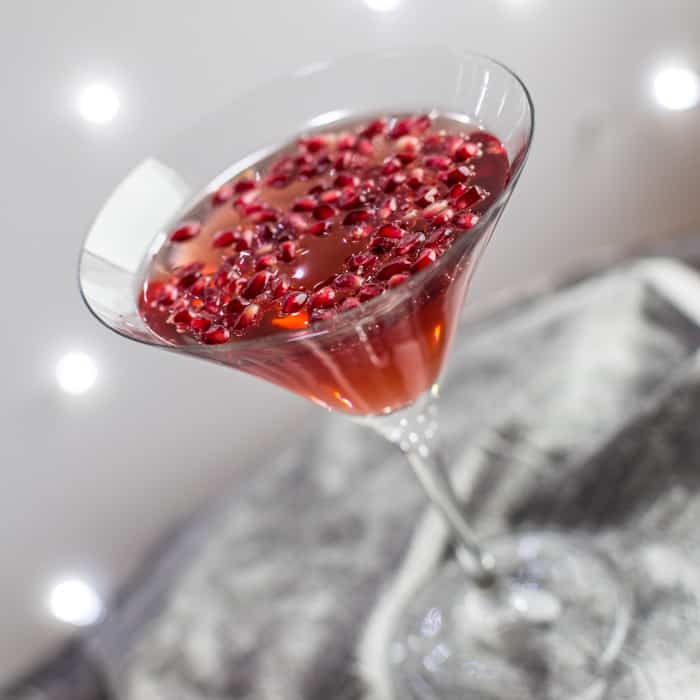 My Pomegranate Popper Cocktail
First up, grab some traditional wide mouthed cocktail glasses.
This is kind of important as you want the pomegranate seeds to be swooshed into your mouth along with the cocktail. And a narrow mouthed glass will hinder said swooshing.
Scoop about a tablespoons worth of fresh pomegranate seeds into the bottom of each cocktail glass.
Add a single measure of vodka, and then top with this delicious Cranberry, Pomegranate and Water from Feel Good Drinks.
Make sure the juice is chilled first as you don't want any ice cubes getting in the way of all that swooshing.
It is crazy delicious and I couldn't actually taste the vodka.
Instead each sip was cool and refreshing with an extra juicy pop from the pomegranate seeds.
If you fancy inventing your very own cocktail this Christmas, check out all the other flavours in the Feel Good range.
Such a beautiful collection of drinks, and as each one is made with 100% natural ingredients and contains zero sugar, the whole family can enjoy them whether in cocktail or mocktail form.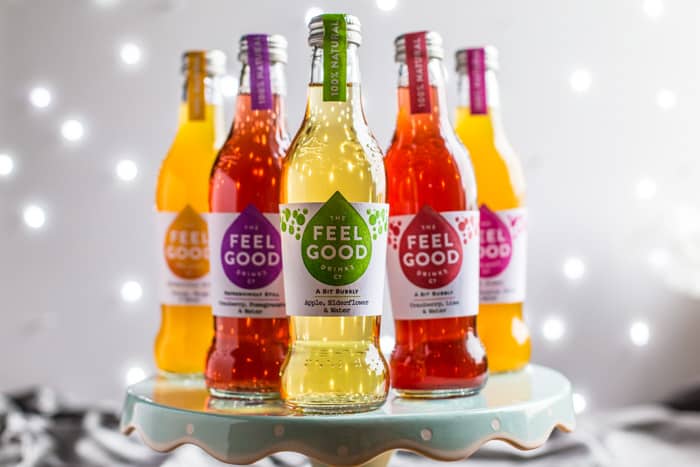 I reckon that the lightly bubbly Apple, Elderflower and Water will be stunning when blended with a quality gin.
And the Cranberry, Lime & Water would make a brilliant mocktail when mixed with mint leaves and a slice of lime.
And so my friends I shall see you all in the New Year.
I have some really exciting plans for 2017 and I can't wait to share them all with you.
Big love with baubles on <3
Janie x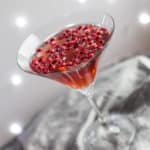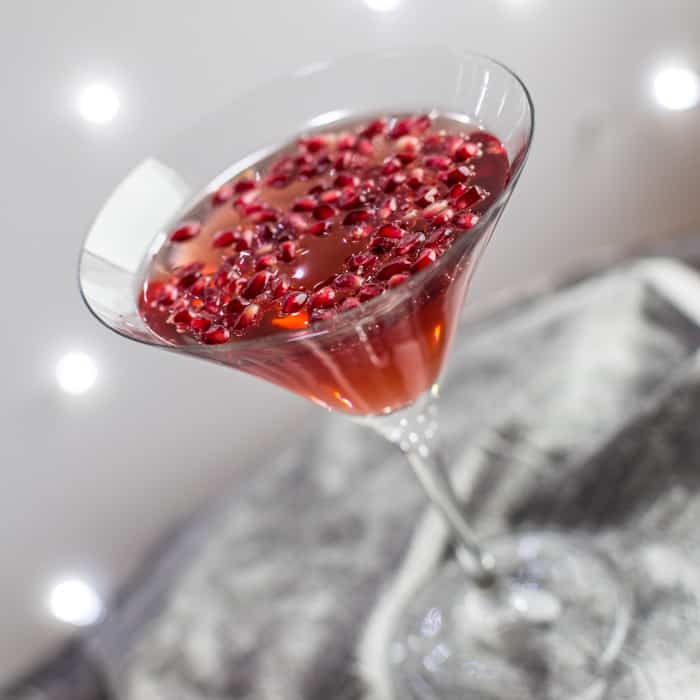 Pomegranate Popper Cocktail
Ingredients
Per glass
1

tablespoon

of fresh pomegranate seeds

25

ml

vodka

Feel Good Cranberry & Pomegranate Juice
Instructions
Find a pretty wide mouthed cocktail glass and lay the pomegranate seeds in the bottom.

Top with a single measure of vodka then top up with the Cranberry and Pomegranate juice from feel Good Drinks.
Huge thanks to Feel Good Drinks for sponsoring this recipe and allowing me to continue bringing you fabulous recipes, for free. As always all thoughts (and leftovers!) are my own.
Janie x