These quick and easy Pickled Red Onions are fab served on a burger, with salad, or as a sharp kick to meat and two veg. Not only do they look beautiful, they don't take long to pickle either.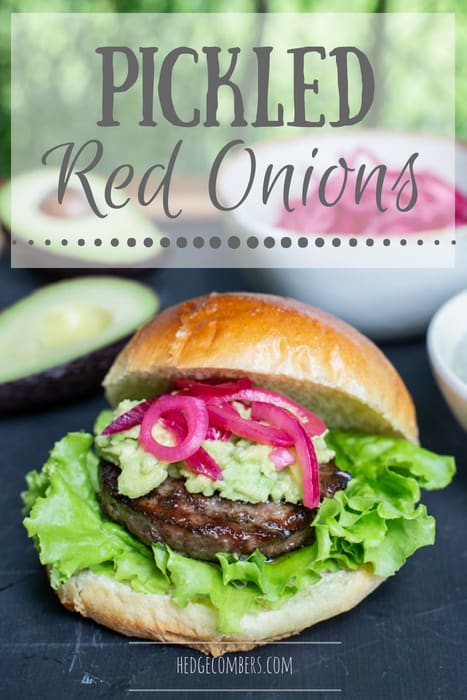 post sponsored by Iceland
This recipe came about following a press trip to London last week with the Iceland crew. It was a BBQ event and a chance to learn up on all the new BBQ products in store this summer. And learn a few clever BBQ hacks from Neil Nugent and his crew too.
Honestly, I had a blast. I've been to a few Iceland gigs over the past couple of years, and they never disappoint. However this one is up there as one of my favourites. This was the venue #swoon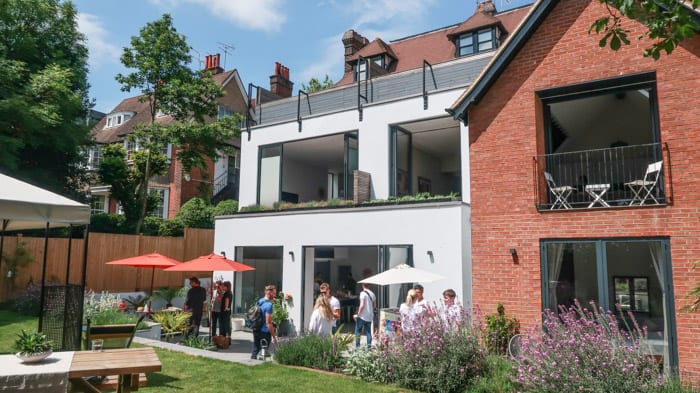 And this was the kitchen #doubleswoon.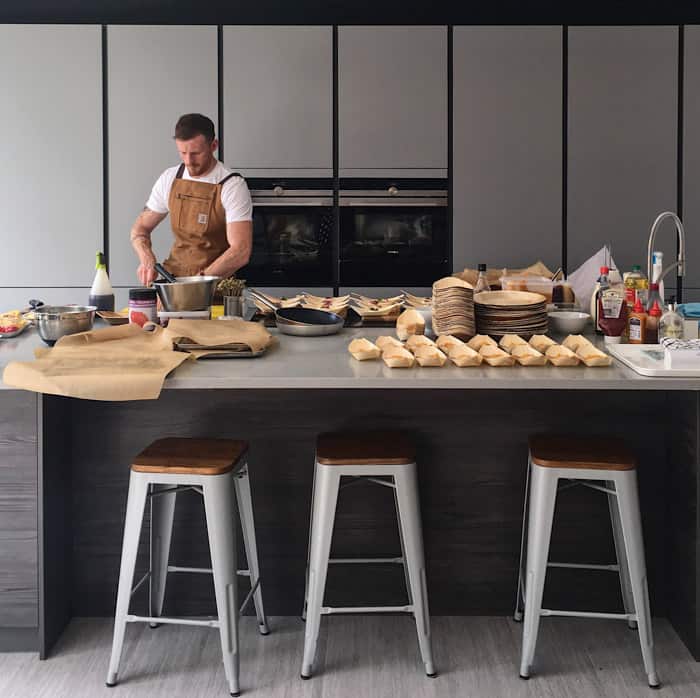 In fact, when I got home and showed Jonny these pics he said 'this looks like the kind of gig you have to pay to go to. Are you sure you read the invite right?! :D
Meanwhile, back in Cornwall…
And so, after a fabulous event I was totally inspired into throwing my own BBQ using my new found grill skills.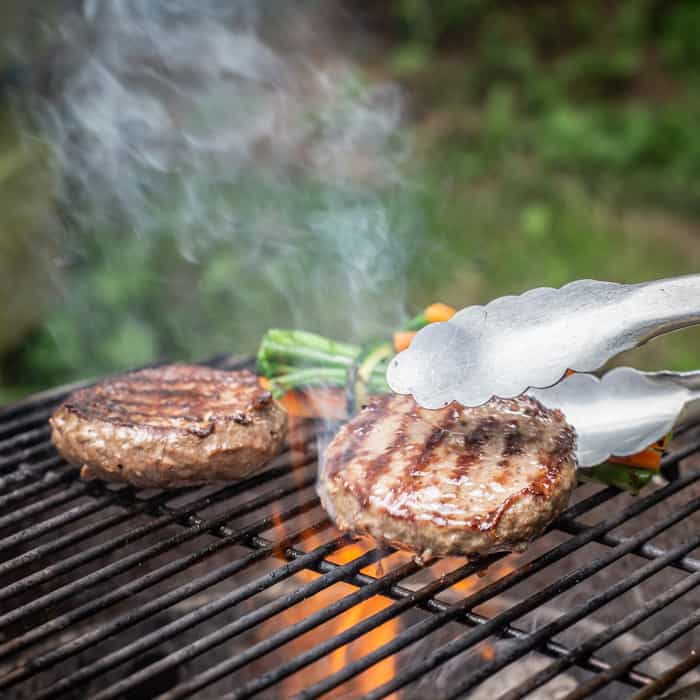 So after a quick trip to my local Iceland to stock up on my favourite products from the event, and a quiet Sunday with not much else to be doing, the coals were fired up.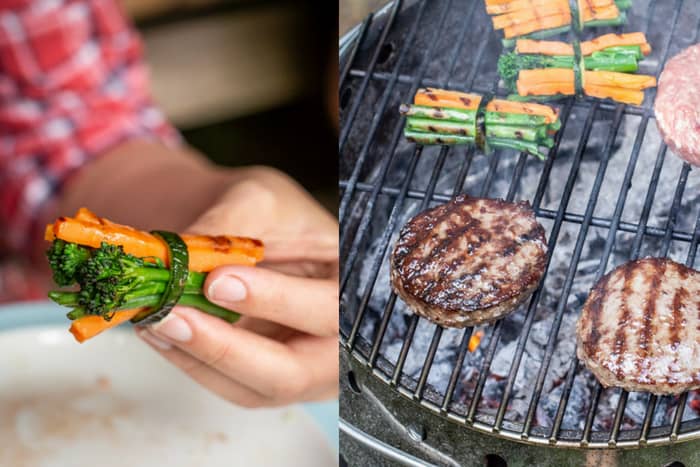 I think this was my favourite product that we tried on the day. Neil cooked up 4 different burgers for us to try, including some vegan No Bull Quarter Pounders. Great name huh?!
But it was these Wagyu burgers that stole my heart. They were gooooooood. Thick enough to char to perfection on the outside, but still be juicy and tender on the inside.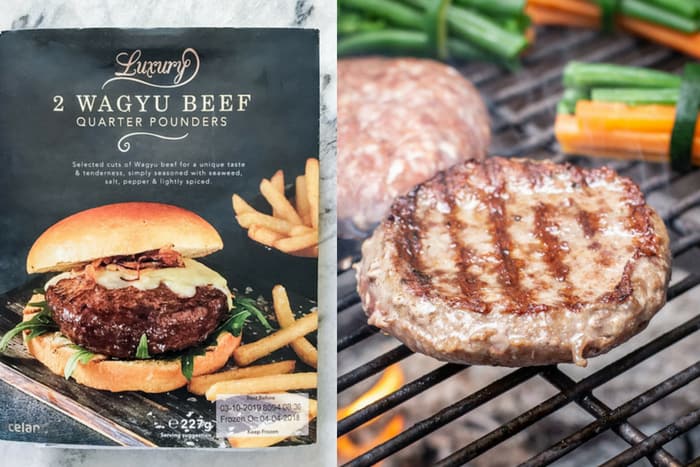 I also grabbed these chilli & lime king prawn skewers, and another highlight, these *bean, tenderstem and carrot bundles that are held together with a ring of courgette. Very clever and very tasty!
* if you want to BBQ these too, cook in the microwave following the package directions. Then simply cook on the BBQ when you're ready to get those lovely char marks on.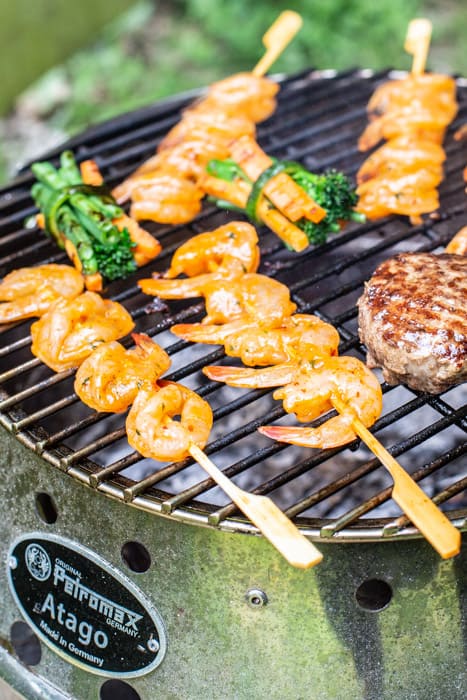 Pickled Red Onions, Quick and Easy Recipe!
This brings me nicely onto todays recipe for these Pickled Red Onions. We had them at the event and the colour of them was so striking that I knew I had to recreate them at home. So here they are!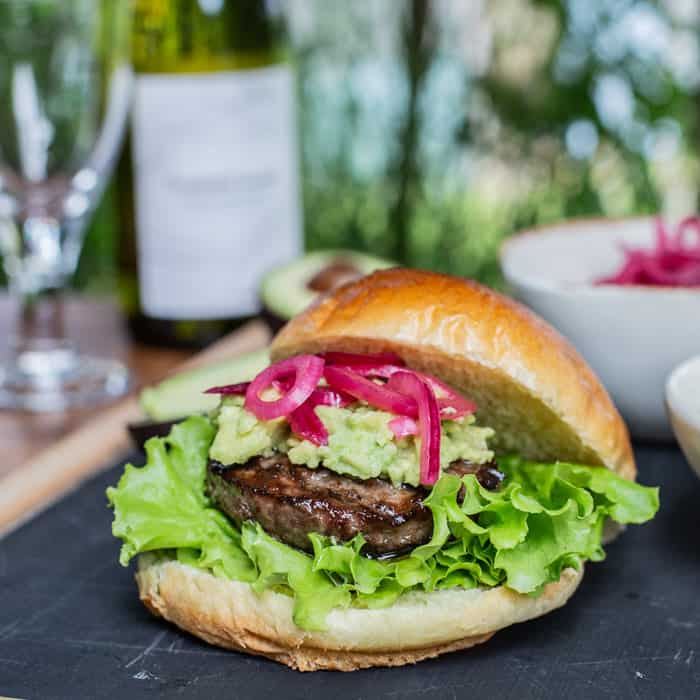 I've given you Neil's recipe below along with a couple of variations should you wish to keep them on your menu without ever getting bored. Keep reading and you'll find the recipe for a no sugar red pickled onion, a Mexican red pickled onion and a spicy pickled red onion.
They take no time to throw together and whilst you can eat them within 20 minutes, I would recommend a longer spell in the brine to soften any harsh edges of the onion or vinegar.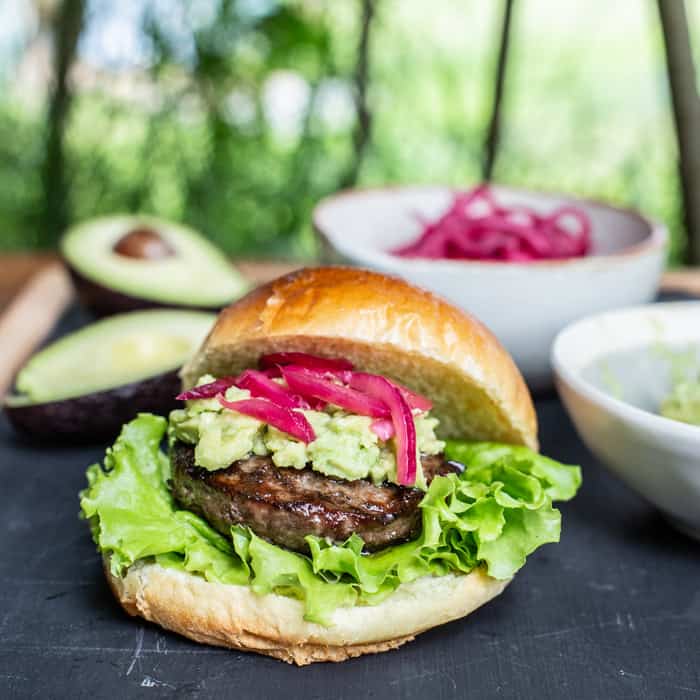 Ready to dive in? Well here's your recipe!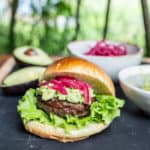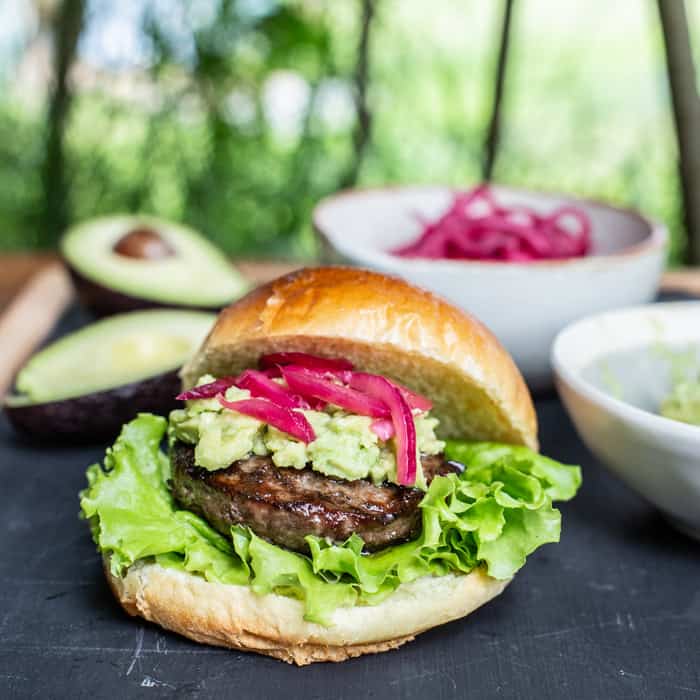 Pickled Red Onions
Keyword:
pickles, pickled onions, pickled red onions, salad, side dish, red onions,
Ingredients
2

medium red onions,

thinly sliced

120

ml

white or red wine vinegar

1

tsp

salt

1

tsp

sugar
Instructions
Pile the thinly sliced onions into a non metallic bowl or large glass jar.

Pour over the vinegar and add the salt & sugar. If you wish to include any of the optional extras below, add them at this point also.

Mix well, cover and refrigerate. They are ready to eat after 20 minutes, although in my opinion taste their best after 8+ hours in the brine.
Recipe Notes
Whilst the basic recipe is fantastic, if you make this as much as we do, you make like to shake it up once in a while too! The following are optional extras that you may like to pimp the basic recipe with.
Spicy Pickled Red Onions
Add 1/2 to 1 chilli in the initial stages.

You can either slice the chilli to incorporate it throughout the pickle, or keep the chilli whole, and just cut one slice through its length to allow the juice to seep out with out having the extra heat from the flesh and seeds when you come to serve.
Mexican Style Pickled Red Onions
Add 1/2 red chilli, 1 minced clove of garlic and 1 tsp oregano to the mix.
Sugar Free Pickled Red Onions
Simply omit the sugar from the above recipe.

I find that if you make them sugar free, you want to let them marinade for at least 8 hours as otherwise they can be a bit too punchy!
Nutrition Facts
Pickled Red Onions
Amount Per Serving
Calories 21
% Daily Value*
Fat 0g0%
Cholesterol 0mg0%
Sodium 390mg17%
Potassium 61mg2%
Carbohydrates 4g1%
Protein 0g0%
Vitamin C 2.7mg3%
Calcium 8mg1%
Iron 0.2mg1%
* Percent Daily Values are based on a 2000 calorie diet.
Huge thanks to Iceland for the fantastic event, and sponsoring this recipe post. As always all thoughts (and leftovers!) are my own.
Jane x