Oh boy! Where has this Mojito Fruit Salad Dressing been all my life??!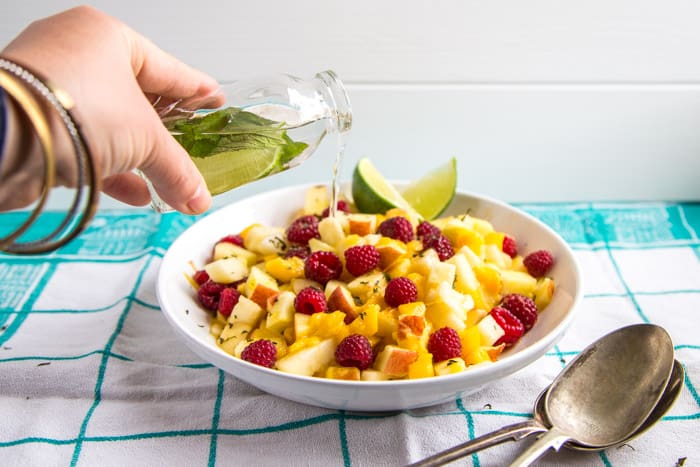 This mojito fruit salad dressing is a little gift to all the Mummy's & Daddy's that are in the depths of the summer holidays. Especially the ones that are in need of a little treat to look forward to at the end of a long day when their little angels are all tucked up in bed ;)
* GADGET ALERT *
This whole, genius, idea for cocktail-pimping a fruit salad came thanks to OXO. They challenged me to create a recipe around the OXO Good Grips Vegetable Chopper that involved lots and lots of… chopping!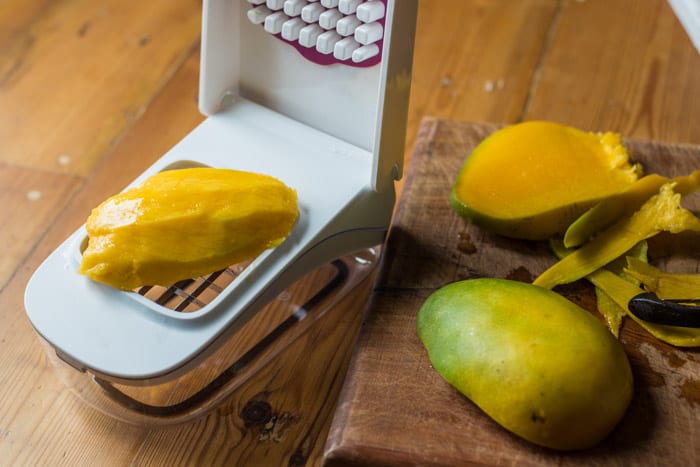 Even though this gadget has been designed (& named!) for chopping veggies, I decided to think outside the box somewhat and see how it would measure up chopping fruit. I had a perfectly ripe and uber-delicous mango and pineapple to hand and dreamt up a cheeky little dressing to upgrade it to something really rather special.
The Vegetable Chopper is really rather ingenious, especially if you have a big ol' batch of chopping to get through. I reckon it'll come into its own for those that meal prep or batch cook. And for my friends that have a habit of cutting themselves on kitchen knives (you know who you are!)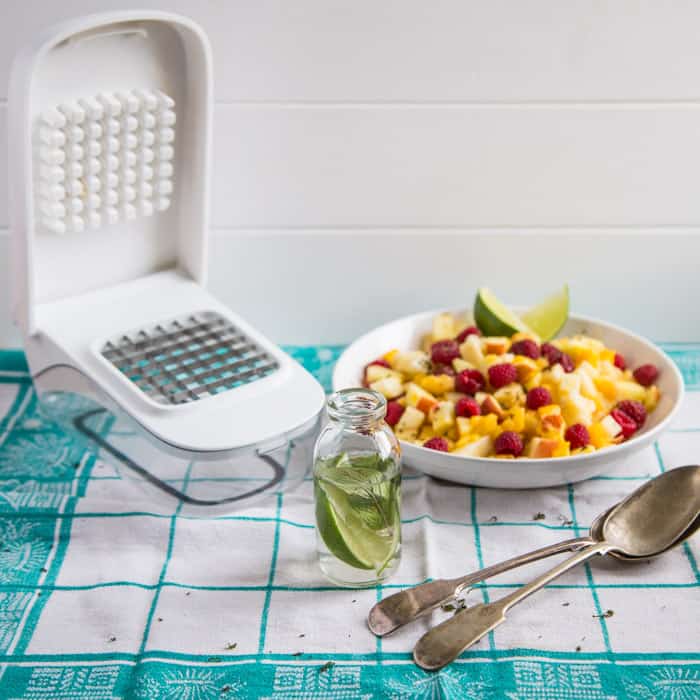 Easy To Use
It'll chop all fruit & veggies into neat little squares, although it did struggle with sweet potato. Regular potatoes are no problem. Just peel, halve where necessary, and place on the metal grid blades. Pop the lid down then press down hard. The cubes fall into the chamber below and then you can just pour them out into your mixing bowl or pan through the open end. Very clever.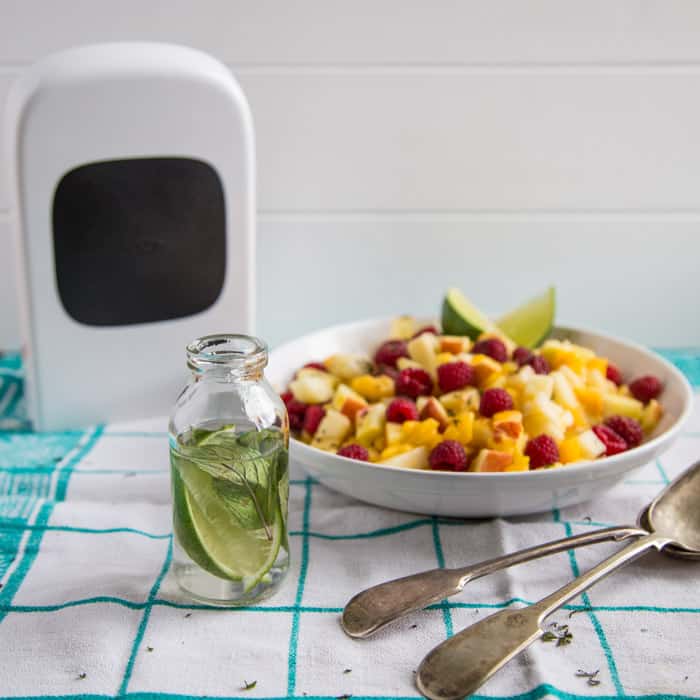 Washing up isn't an issue if you do it straight away & don't let anything dry onto the blades. If this does happen, simply let it soak a while in hot water and a gentle scrub with a brush dislodges any fruity bits.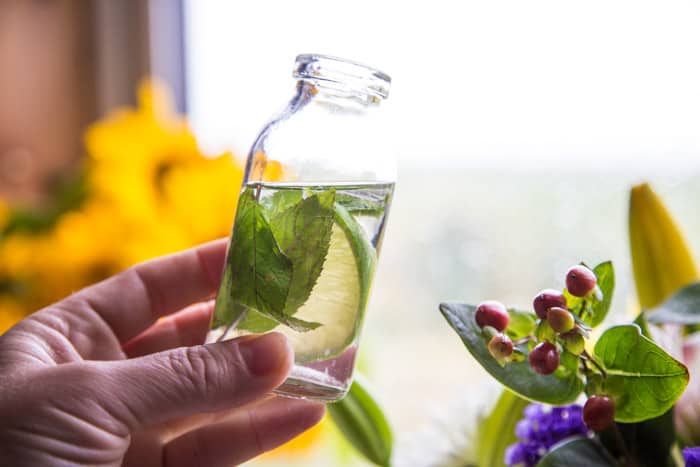 Of course, this Mojito Fruit Salad Dressing will taste just as good if the fruits are chopped with a good kitchen knife, although I can assure you that won't be half as much fun :)
And should you need some more cocktail-as-desserts inspiration, check out my Dark Rum Mojito Lolly, or Kate's Lemon & Cucumber Cake with GIN Icing! Kate has officially made gin & cake one of her 5 a day :)
Mojito Fruit Salad Dressing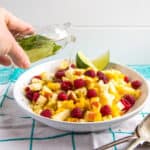 Mojito Fruit Salad Dressing
Keyword:
Mojito Fruit Salad Dressing
Ingredients
2

tablespoons

white rum

6

mint leaves

2 finely chopped

3

teaspoons

white sugar

4

teaspoons

fresh lime juice

A range of fruits for a fruit salad

diced into 1/2" cubes. I used mango, apple, pear, pineapple and raspberries.
Instructions
Pop the rum, sugar and the 4 whole mint leaves into a small bowl. Crush the sugar and bruise the leaves with the back of a teaspoon until the sugar is dissolved.

Add in the lime juice and mix well.

Layer up your fruit salad, sprinkle with the remaining chopped mint leaves and splash the dressing around liberally!
Nutrition Facts
Mojito Fruit Salad Dressing
Amount Per Serving
Calories 31
% Daily Value*
Fat 0g0%
Cholesterol 0mg0%
Sodium 0mg0%
Carbohydrates 3g1%
Protein 0g0%
Vitamin A 65IU1%
Vitamin C 2mg2%
Calcium 4mg0%
Iron 0.1mg1%
* Percent Daily Values are based on a 2000 calorie diet.
Huge thanks to Oxo for providing me with a Vegetable Chopper to play with, and for sponsoring this recipe. Sponsored posts allow me to continue bringing you tasty recipes, for free. As always all thoughts (and leftovers!) are my own.
Jane x