COMFORT FOOD ALERT! This Mac and Cheese recipe blows those pre-prepared versions out of the water. It's quick, easy to make, and a definite crowd pleaser.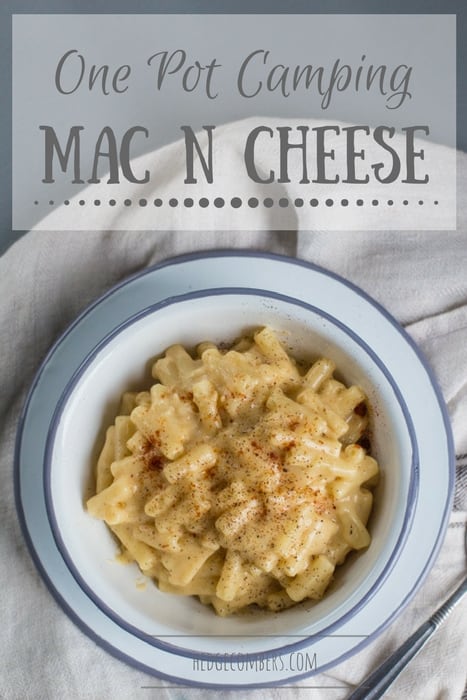 Mac and Cheese – Easy, One Pot Camping Recipe
Who is need of some serious comfort food? This Mac and Cheese recipe is creamy, cheesy and silky smooth. It'll wrap you up in layers of warmth as snuggly as a mohair blanket, and make your tummy purr in appreciation :)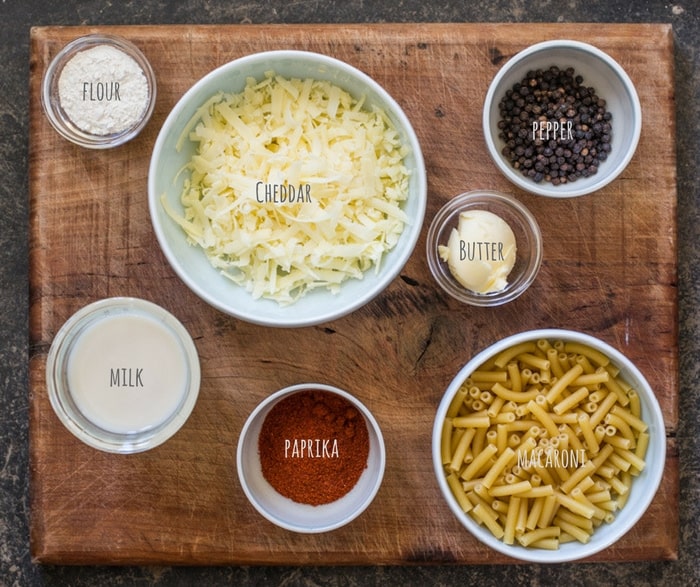 As poetic as that may have sounded, I have to put my hands up and tell you that I have no idea how this actually tastes.
I'm lactose intolerant and would be mind numbingly ill if I devoured a big bowl of mac and cheese, however much I wanted to. That said I happen to live with an expert in the delicious world of mac and cheese, so he has been responsible for taste testing, critiquing and giving his final seal of approval on this recipe version.
And for the record, this is the SEVENTH time I've made it in the past month.
He's either really picky or had been playing me this whole time…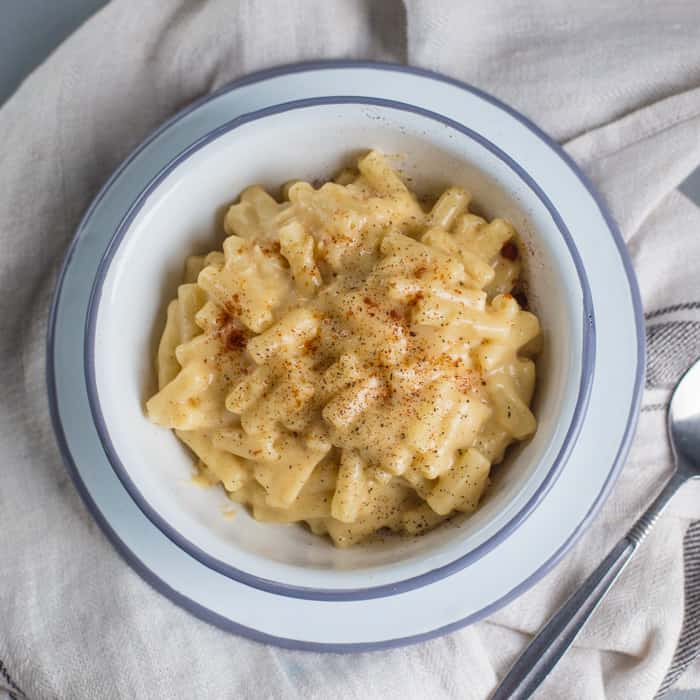 So, what exactly makes this mac and cheese version better than any of the other 4,130,000+ versions on Google?
Two reasons friends:
1/ It only uses one pan. And as we all know, one pan cooking is essential for those that are camping, or hate washing up.
2/ Smoked Paprika. Shhh, keep that one to yourself, OK?
 Mac and Cheese – Easy, One Pot Camping Recipe
So fire up your camping stove and get that water boiling. You are just 16 minutes away from a deliriously creamy, indulgent bowl of comfort food ;) Need some more inspiration for your next trip? Check out my Campfire Cooking recipes!
Jane x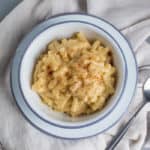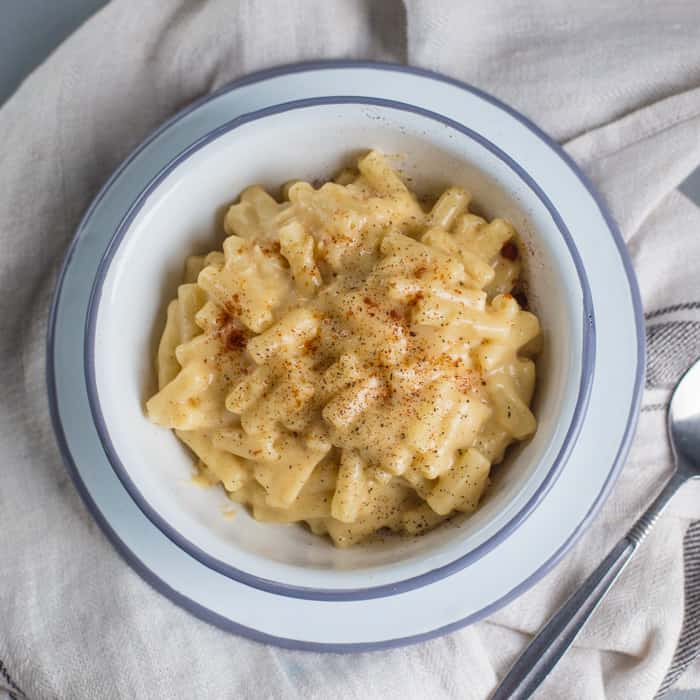 Mac and Cheese - Easy, One Pot Camping Recipe
Keyword:
one pot meals camping
Ingredients
125

grams

macaroni

dried

1

tsp

oil

1

tbsp

butter

1

tbsp

plain flour

100

ml

milk

55

g

cheddar cheese

grated

1/2

tsp

smoked paprika

pepper (salt if necessary)
Instructions
Cook the macaroni in salted water according to the package instructions (mine took 12 minutes).

Drain, toss the pasta in the oil to stop it sticking and tip onto a plate whilst you make the sauce.

Melt the butter in the same pan.

Add in the flour and stir/whisk constantly for 1-2 minutes

Add in the milk, a little at a time and always stirring, until all the milk is used up.

Keep stirring on the heat until your sauce is nice and thick.

Add in the cheese and keep stirring until it has all melted and the sauce is smooth.

Take off the heat and season with pepper, smoked paprika, and salt if you like.

Turn the heat down to low, tip the cooked pasta back into the sauce and stir to coat it evenly.

Let the pasta warm through then devour with gusto :D