These King Prawn Kebabs are perfect for a really quick meal and cook perfectly over the campfire or BBQ!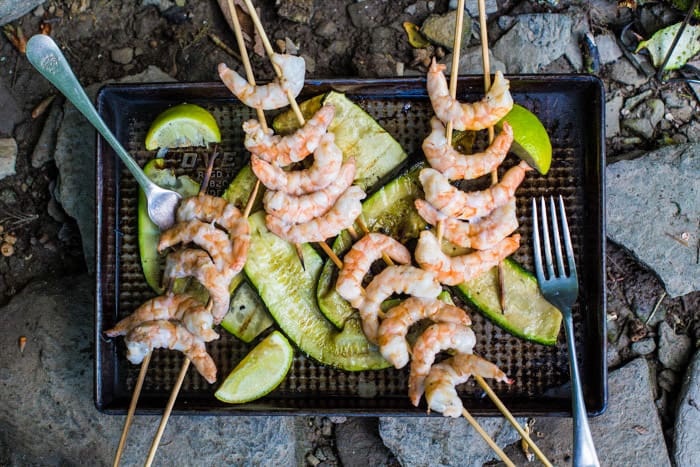 I was recently going through the photos on my hard drive and found these that we took on a canoe trip last summer.
That's our canoe, Poppsy, that we don't get out in half as much as we should.
In fact, I seem to remember brushing cobwebs off her for this trip.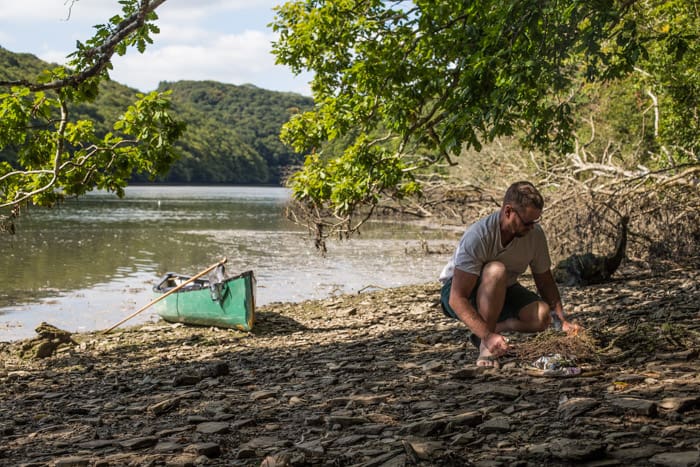 There are a few rivers around us that make for a perfect paddle. And when it's really calm we can take her out into the bay around Looe island.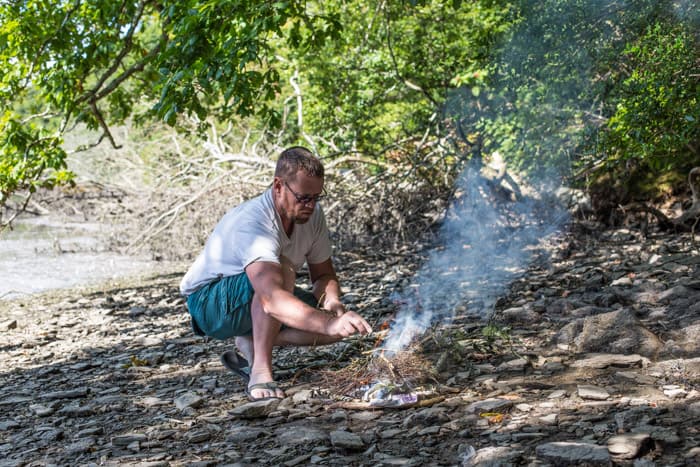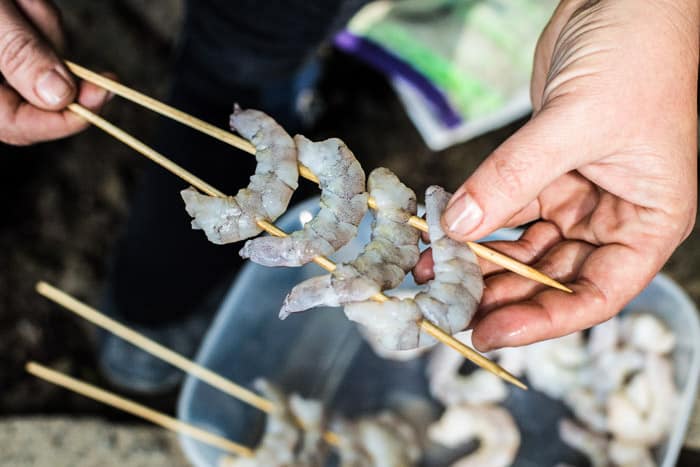 It was so nice to be reminded of warmer weather that I thought I'd share today in the hopes of encouraging the sun to shine again!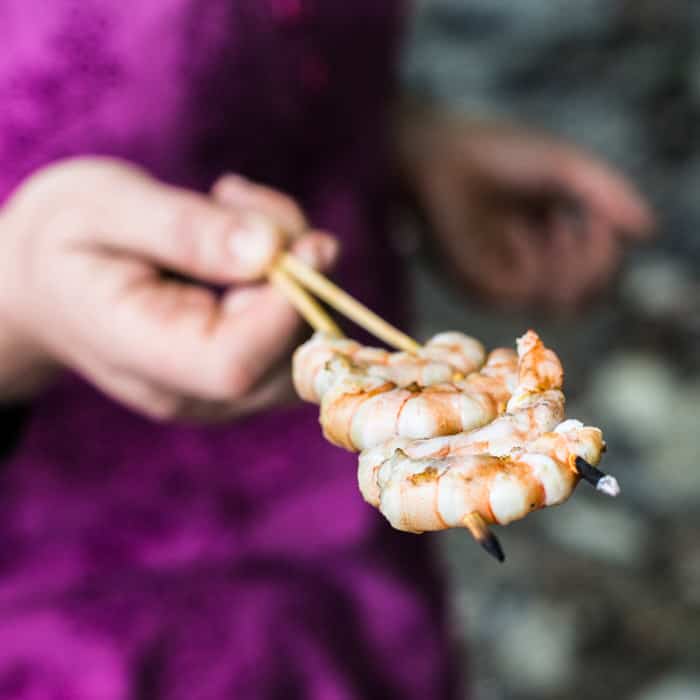 In the mean time let's get back to these yummy king prawn kebabs that promise to perk up your next BBQ.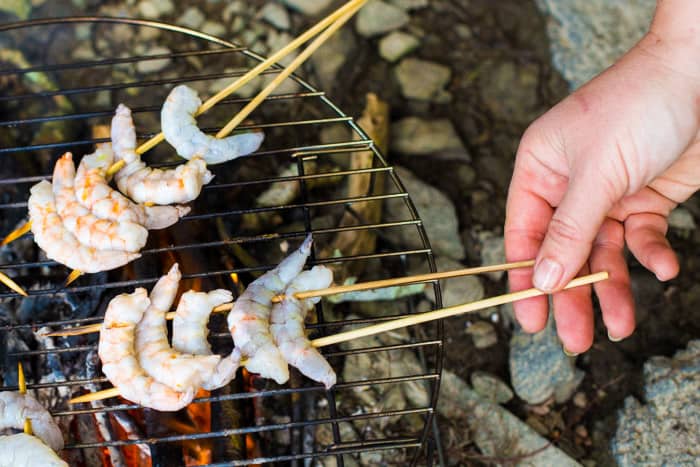 You can season your prawns with whatever you fancy.
Mine were so sweet and juicy that I kept it simple with sprinkle of salt & pepper.
I also added a dash of lime juice and griddled some courgette ribbons to have with them.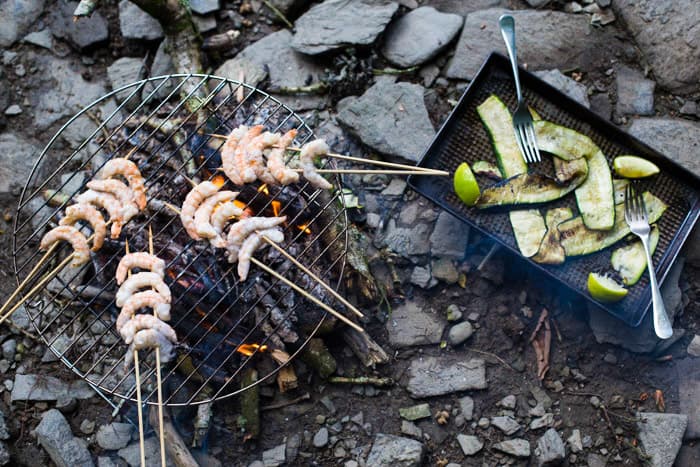 If your prawns aren't all that sweet, or you just fancy a more powerful flavour, why not sprinkle with your favourite dry rub?
You could also coat generously with a hot harissa paste.
Or keep it classic with a good dose of garlic butter. Yum!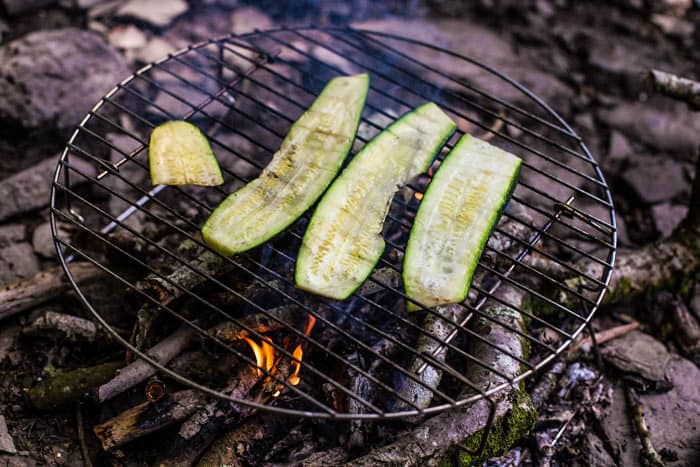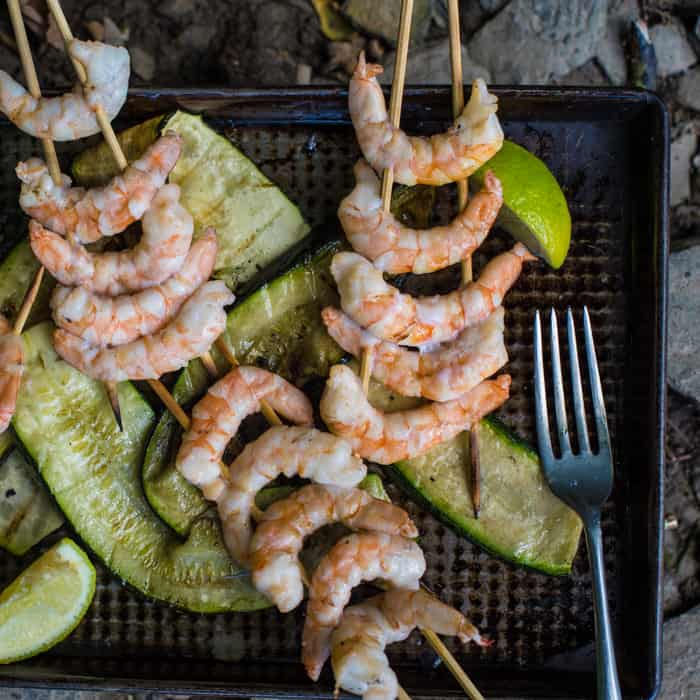 Serving with crusty bread or fire-baked jacket potatoes will give you a more filling meal, and plenty of energy for paddling home again :D
If you'd like some more outdoor cooking inspiration, here's where you can find more: Camping Recipes.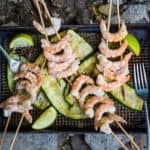 King Prawn Kebabs
Ingredients
4-8

king prawns per person

wooden or metal kebab sticks

1

lime

quartered

Salt & pepper or your choice of dry rub

spice blend or garlic butter.
Instructions
Thread your de-veined prawns onto the skewers.

Sprinkle with your seasoning and pop over the hot coals or under a hot grill.

If they are raw aim to cook them for 2 minutes on each side. If they are pink, and therefore already cooked, you only need to reheat them so 1 minute each side should be plenty.