On the final day of the Fal River Festival, we drove out of Falmouth and caught the King Harry Ferry through a beautiful wooded valley over to St Mawes. This little fishing village perches on the bank of the Fal and commands some of the best views in the area.
We checked into the Hotel Tresanton owned by the designer & hotelier Olga Polizzi, and as soon as we arrived we were swept up into a world of comfort and luxury of which I could get very, very used to.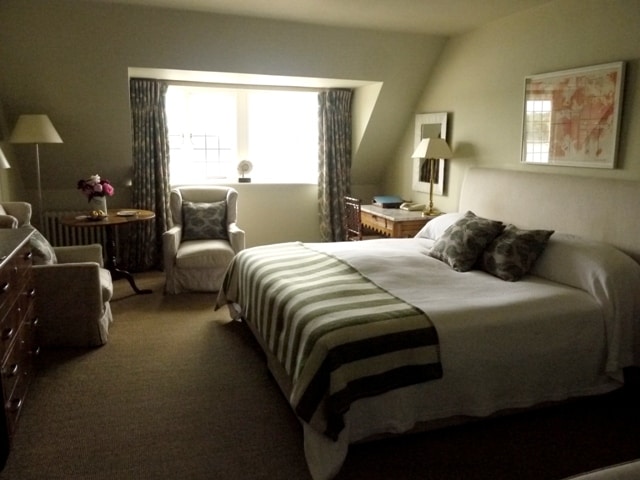 The car was parked, the luggage was carried and all we had to do was throw open the windows overlooking the river and relax.
Our room was stunning, with a foyer and very spacious bedroom. Off the foyer was a luxurious bathroom which was well stocked with toiletries, towels and dressing gowns and was toasty warm underfoot, which is such a nice touch with a tiled floor.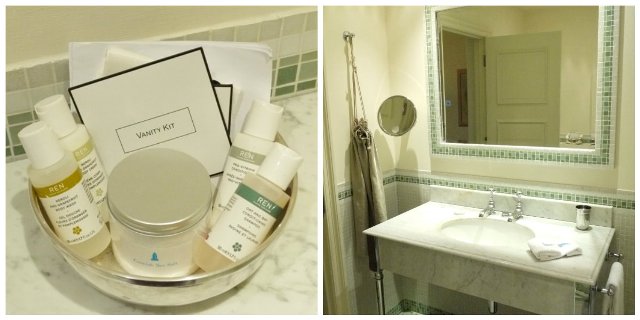 The attention to detail throughout the boutique hotel is outstanding. From a rack of Hunter wellies to borrow for impromptu stomps through muddy puddles, to a gigantic umbrella in our room and another next to the door out to the car park.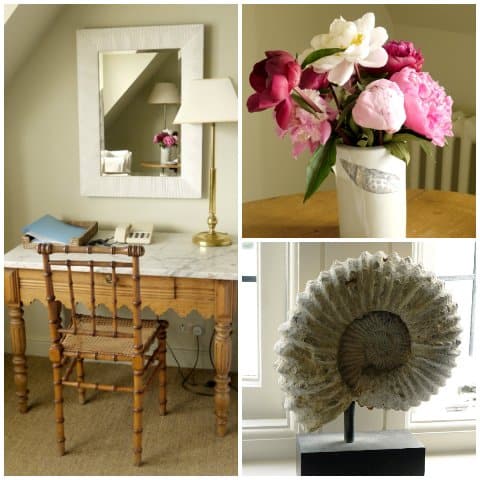 I was quite taken with the antiques throughout the hotel, especially the little marble topped writing desk in our room. I did sit here with the full intention of doing some work, but it was hard to concentrate as my gaze kept drifting to the window and the river beyond. So instead I gave up and went and had tea on the terrace.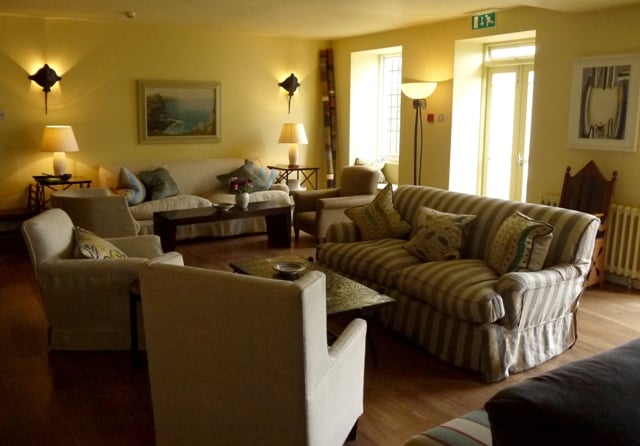 Whilst being undeniably classy and chic, there isn't a hint of stuffiness at Tresanton, and I felt right at home. The service given by the staff was second to none and nothing seemed to be too much trouble.
However, the look on Jonny's face as his tatty old Landrover was valet parked was hilarious, and one I shall never forget!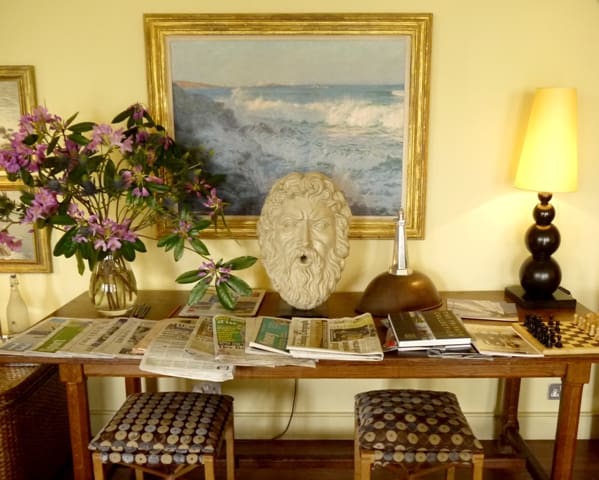 For those that would rather be on the water then looking at it, the hotel has its own private yacht, the Pinuccia, available to charter. Or if you'd rather something a bit nippier there's also a speedboat which can take you off down the river on a picnic & sightseeing adventure.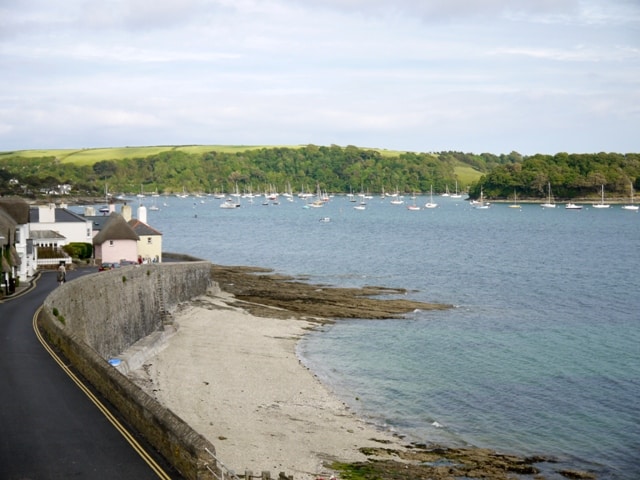 After a great night sleep we went down to a fantastic breakfast. I really didn't need to eat any more than this bowl of fresh fruit with granola and freshly squeezed orange juice, but how could I refuse the offer of a Full English when I knew it was going to be so good. I wish I'd thought to ask who supplies their black pudding as it was the best I'd ever tasted.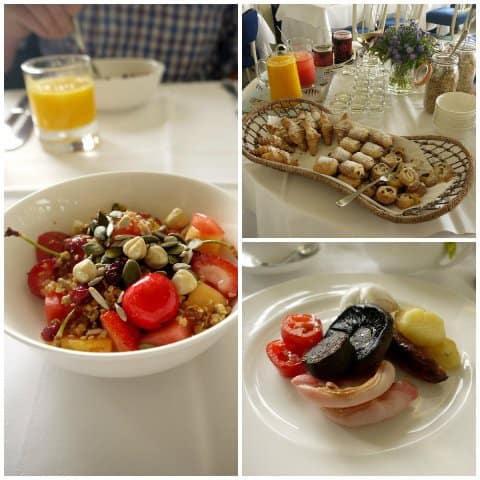 It was a shame that we had eaten such a huge lunch at Rick Stein's Fish restaurant just before checking in the day before, as I would love to have had dinner here too. Looking through menus has become a favourite hobby of mine, and the menu at Hotel Tresanton looked amazing.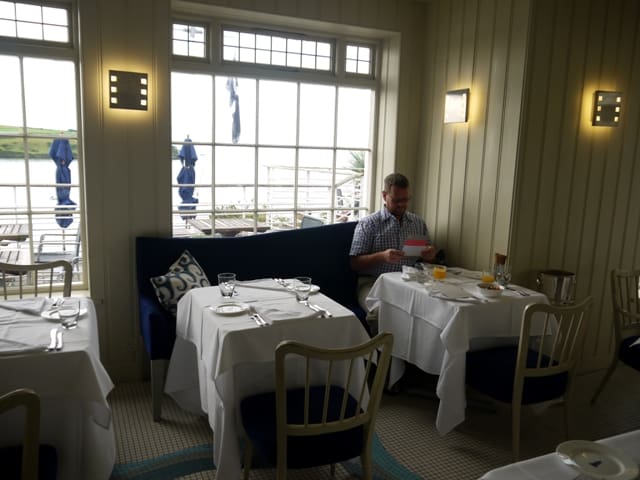 After breakfast, I went off to explore round the grounds and stumbled on Little Tresanton. Whilst you can't actually book this accommodation I think the younger family members would be rather appreciative of it at play time! Kitted out with a play kitchen, bed and table with a ladder up to another little bed, it made me wish for a Alice in Wonderland style shrinking potion so I could fit inside the door!
Without a doubt Tresanton is the classiest hotel I have ever stayed in. It's a gem that I would recommend for very special occasions or times when you just need to feel looked after and pampered.
Many thanks to Tresanton for their generosity in inviting us to enjoy their unique hotel. As always, all views are my own.