This Homemade Elderflower Cordial recipe is so easy to make and preserves the flavour and scent of Spring for the Winter months.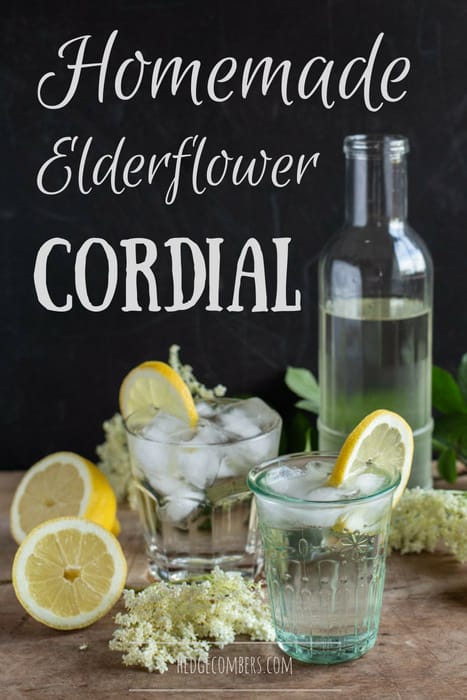 This recipe was originally published in 2012. It's had a little 'spring' clean, so I'm re-sharing it today with new pics!
Yippee! The Elderflower in our hedges are back and my homemade elderflower cordial is back on the menu! I think last years batch ran out towards the end of October, so it's been a looooong time coming!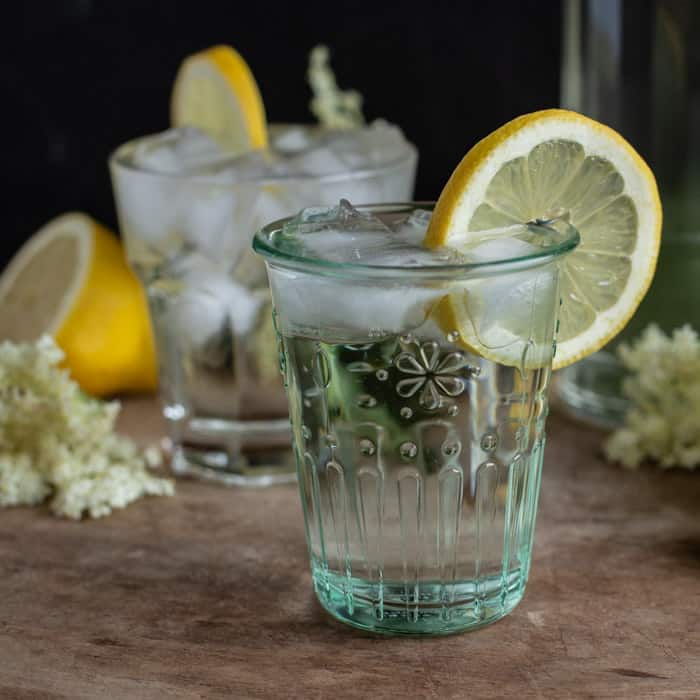 I love this stuff. The out of season fragrance (if/when I manage to make my stash last till the winter) instantly jets me straight back to these long, warm early summer evenings. And as always there's something extra special about popping the cork on a brew that you picked and preserved yourself.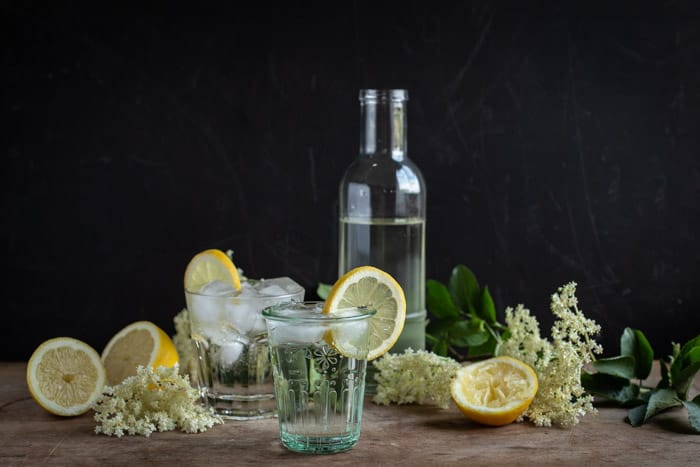 Are Elderflowers poisonous?
No… and yes. The flowers are absolutely not poisionous, and perfectly safe to us all to consume. However the leaves and stems of the elder tree contain a compound that can build up in the and be toxic. You can find out more on the qualities of this plant here.
There are aren't many plants you can confuse with elderflower. However, do make sure you are picking them from a tree, as opposed to a stalk. As there are umbellifers (think cow parsley and hemlock) that have a slightly similar flower head and may be poisonous.
As you can see in the pic below, the flowers are like little umbrellas.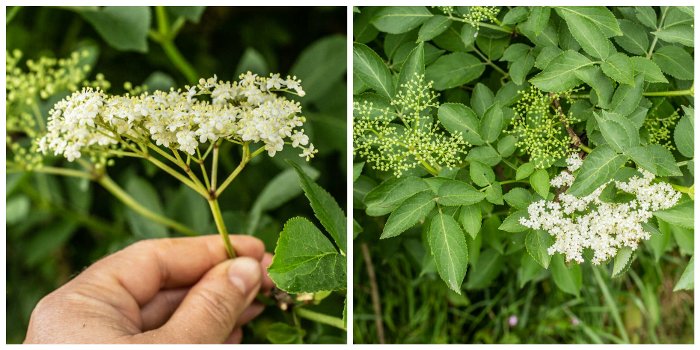 Elderflowers also smell sweet and florally (unless you leave a bunch of them in your kitchen overnight, as that sweetness turns to a scent very similar to cats pee!)
How long can you keep homemade elderflower cordial?
If your bottle is sterile, and all your utensils are scrupulously clean, your syrup will last in the fridge for months.
The easiest way to sterilise any equipment beforehand is to run it through a dishwasher.
What is in elderflower cordial?
You can find the full recipe below, but you'll need the following ingredients:
Fresh elderflowers, ideally pick these on a warm sunny day.
Sugar, white granulated is fine
Lemons, as you;re using the peel as well as the juice, try to source organic or unwaxed if possible
Boiling water
Citric acid, you can find this in chemists, large supermarkets or order online
Want more elderflower recipes?
I can highly recommend my dairy free Elderflower Panna Cotta, it's SOOO yummy! Or how about this Apple and Elderflower Smoothie? This Rose and Elderflower Mocktail is so pretty, and just as tasty. And this Strawberry and Elderflower Jam from my good friend Camilla looks just delightful. And finally, this Elderflower and Vodka Cocktail Slush is both a refreshing tipple and a gastronomic tribute to a fellow food blogger that was taken far too young.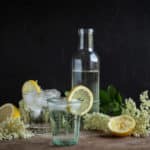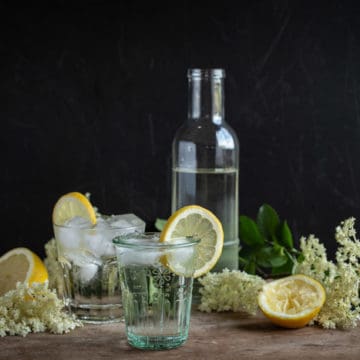 Homemade Elderflower Cordial
Keyword:
elderflower cordial
Ingredients
1

lemon

zested & sliced

20

elderflower heads

1

kg

sugar

25

g

citric acid

try an independent chemist

900

ml

of boiling water
Instructions
Dissolve the sugar in the boiling water in a big bowl or pan. Keep stirring and when all the sugar has disappeared, throw in all the other ingredients - zest, pips, the lot.

Steep over night, then drain through muslin into sterilised bottles.

Keep everything super clean and store in the cool of a fridge and it should last up to a year.
Nutrition Facts
Homemade Elderflower Cordial
Amount Per Serving (0 g)
Calories 132
% Daily Value*
Fat 0g0%
Cholesterol 0mg0%
Sodium 1mg0%
Potassium 4mg0%
Carbohydrates 33g11%
Protein 0g0%
Vitamin C 1.9mg2%
Calcium 2mg0%
Iron 0mg0%
* Percent Daily Values are based on a 2000 calorie diet.