Have you ever made your own chocolate digestive biscuits? Oh my, they are AMAZING! Do give these a go next time you have a craving but the cupboards are bare, I promise, you'll love them!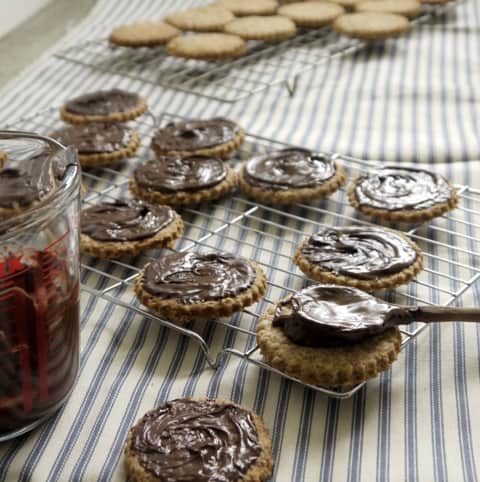 One thing, when you live in the middle of nowhere and your nearest supermarket is 12 miles away, you figure out how to last on one food shop a week.
If you need anything in between shops, you either forget it, make it yourself or visit the corner shop (my nearest one of those is 3 miles away).
So when a mug of tea is begging out for a dunkable biscuit, and there is nothing in the pantry, this is the recipe I turn too.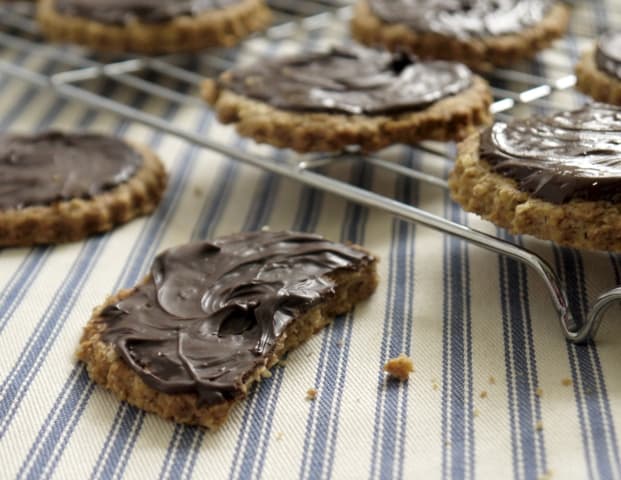 These digestives are crunchy and crisp, initially savoury with a slightly sweet after taste.
They're fab with a big smear of pate but even better topped with dark chocolate and dunked in that mug of tea.
They are so good that I 100% recommend doubling up the recipe ;)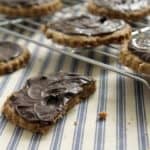 Chocolate Digestives
Ingredients
175

g

wholemeal flour

50

g

oats

1

teaspoon

baking powder

1/2

teaspoon

salt

75

g

butter

50

g

brown sugar

4

tablespoons

of milk or water

100

g

dark chocolate
Instructions
Mix the flour, oatmeal, baking powder and salt. Soften the butter a little before adding to the dry mix and rubbing it in until it looks like breadcrumbs.

Add the sugar and milk/water and mix together until you have a ball of dough. If it won't come together properly, add a little more milk/water a teaspoon at a time.

Sprinkle the work surface with a little flour and roll out the dough until it is about 3mm thick. Cut out discs of dough with a cookie cutter, place on a greased baking sheet and bake for 20-25 minutes until they're a light golden brown.

When they are ready, leave to cool on a cooling rack whilst you melt the chocolate in a bain marie.

Top each cookie with chocolate and leave to cool again.