My best friend came and helped me file my tax return today. I've always used an accountant in the past, but since closing my acupuncture business I really can't justify the expense.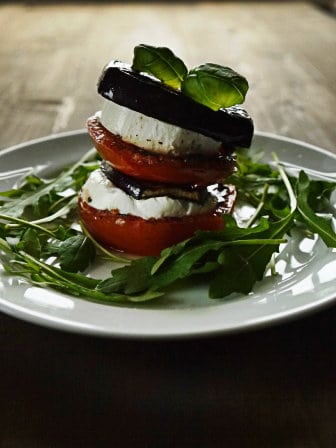 I figured any friend that would willingly help with such tedious task deserved a lunch that was a little fancy. Maybe even a little cheffy.
Thank you Lizzy, I hope the lunch and gossip was worth it!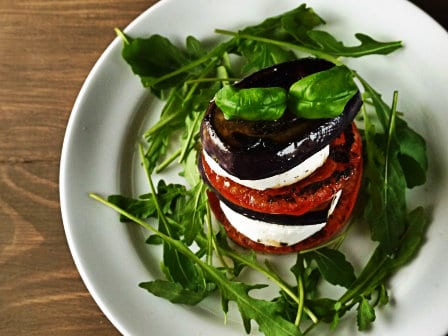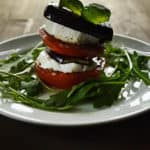 Griddled Baby Aubergine & Goats Cheese Towers
Ingredients
2

baby aubergines or 1 large one

4

medium tomatoes

Goats cheese

I used a soft goats cheese but use whatever you fancy. Haloumi would be another great choice, which you could griddle along with the veggies

Melted butter

dripping or oil
Instructions
Heat a griddle pan on the hob till smokingly hot. Slice the veggies & cheese into centimetre thick slices. Brush both sides of the veggies with the oil.

Pop the slices of aubergine & tomato (and Haloumi of you're using) on the griddle and leave for a few minutes. Once you get those lovely, blackened stripes from the ridges in the pan, turn them over and cook the other side.

Layer them all up, as high as you want. drizzle with any juices left in the pan and serve with some fresh green leaves and a chunk of bread.