Challenged with the concept of a bake-off (and pitting my limited baking 'experience' against Janie's far more talented mother!), I felt slightly reassured that Janie had chosen for us to showcase our finest meringues!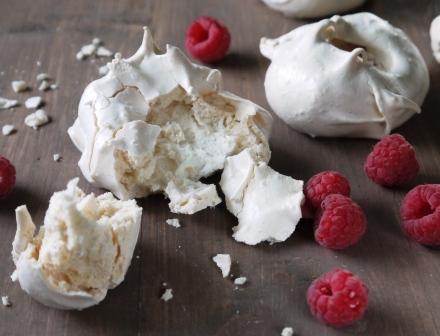 Ever since I started using the following recipe for meringue nests I have never looked back, as it does appear to be somewhat foolproof! And believe me, it would have to be! Go on….give it a try and see if you can prove me wrong!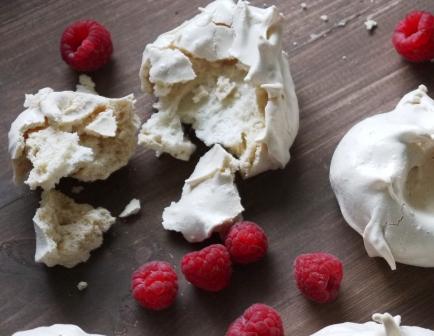 Lizzy x
PS as it happens…the meringues didn't make it to the bake-off….clearly Janie and I couldn't help ourselves! :)
Foolproof Meringue Nests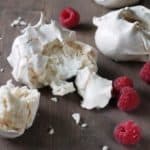 #My5thBirthday ~ Foolproof Meringue Nests
Ingredients
2

egg whites

100

g

caster sugar

25

g

granulated brown sugar
Instructions
Put the egg whites into a bowl and beat until it forms into stiff peaks. I use an electric whisk for this....but you'd be beating the bingo wings as well as the whites if you decided to do it by hand - very impressive! ;)

Add half the caster sugar and continue beating until it is all shiny and stands up in peaks.

Add remaining caster sugar and beat it again until it looks silky and is very stiff. At this point, fold in the brown sugar gently with a spoon.

Take a large tray/baking sheet and brush it with oil. Lay a sheet of greaseproof/non-stick baking paper on top of the oil. This was a little tip from somewhere and I don't quite know how important it is, but I have never dared deviate from it!

Either pipe out or just use a spoon to scoop out 'rounds' of the mixture onto the paper (I always use a couple of teaspoons - I think that the meringues look so much more homemade and pretty!).

Bake in an oven at 110 degrees C (I have a fan assisted oven set to 100 degrees). Bake for 1 and a half hours - at which stage I have a little look at them, and if I am running short on time, have been known to remove them at this point - they just end up a little more sticky in the middle. Continue for a further 30 minutes for a drier texture.

Leave the meringues on a cooling rack until they go cold.

Resist if you can.... ;)
Nutrition Facts
#My5thBirthday ~ Foolproof Meringue Nests
Amount Per Serving (0 g)
Calories 64
% Daily Value*
Fat 0g0%
Cholesterol 0mg0%
Sodium 12mg1%
Potassium 12mg0%
Carbohydrates 15g5%
Protein 0g0%
* Percent Daily Values are based on a 2000 calorie diet.