After months of (politely) badgering you all to throw me a vote in the 2014 Food Reader Awards, I am deliriously happy to announce that I won in the category of Best Food Blogger! Thank you so much for every single vote, I am so excited to see where being an 'award winning food blogger' takes me!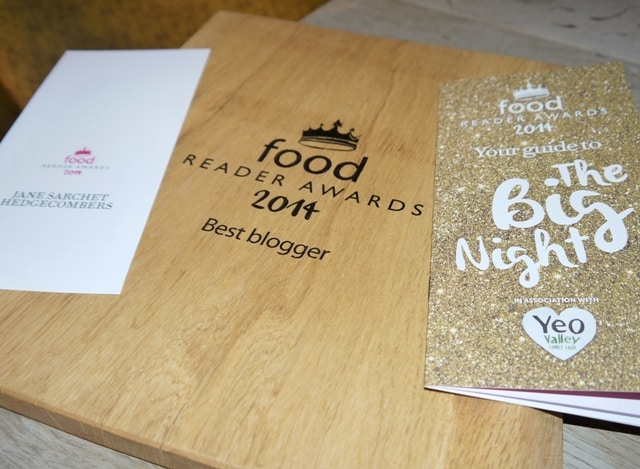 These are the two other finalists I was up against, the lovely Sarah from Wuthering Bites – a great blog featuring Gluten Free recipes such as this delish looking Gluten Free Lemon and Coconut Chiffon Cake, plus an extensive list of eateries in & around Bristol that offer gluten free options. And on the right is Marcus from Country Woodsmoke who teases my tastebuds at least once a week with his BBQ & dirty steak blog posts.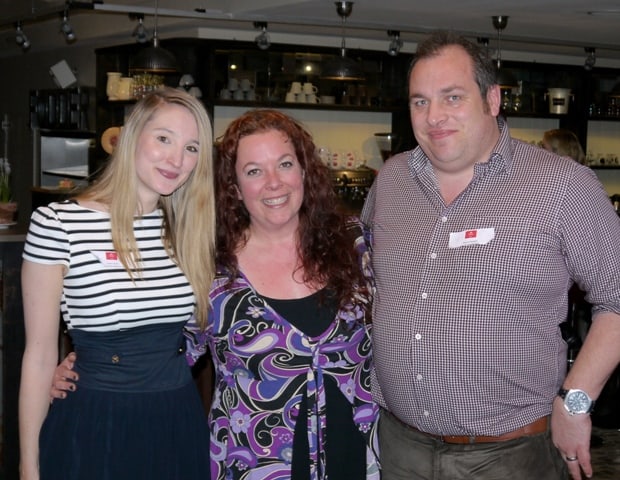 Held at Yeo Valley Farm in Somerset, you know where that awesome yogurt comes from, it was a whirlwind of foodie heaven. From the 5 course spread to the 'sleb chef photo opportunities…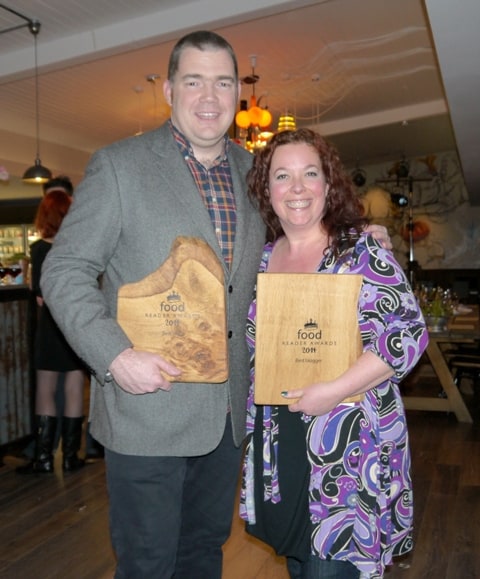 Who, that? Oh yeah, that's just me & Nathan Outlaw hanging out with our gongs. Whatever ;) (God, I've just realised that's the biggest smile I have in any of the photo's. I really must learn to play it cool!)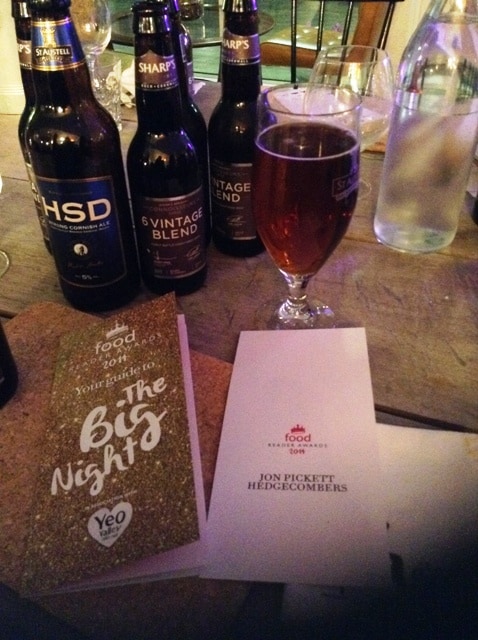 Jonny was rather chuffed to find that each course of the meal was accompanied by a tasting menu of beers. Nothing like having his favourite two breweries (Sharp's & St Austell Brewery) both being sponsors of the event! As soon as I clocked the myriad of beers flowing freely, I took the car keys off him & let him dive in head first.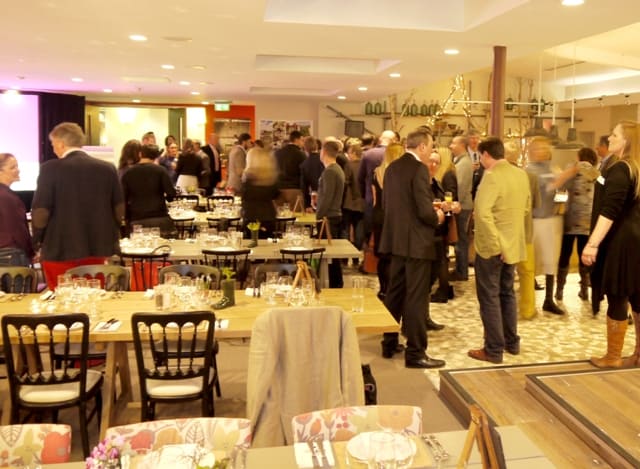 I'm also proud to state that Cornwall took home 7 of the 13 awards! The other winners include The Cornish Food Box Company, Jamie Oliver's Fifteen, Picnic Cafe in Falmouth, Sharp's Doom Bar, The Victoria Inn, Perranuthnoe and Nathan Outlaw. Also big thanks to Rodda's, the makers of that truly Cornish clotted cream for sponsoring the bloggers category.
Apologies for the rubbish photo's from now on, but I wanted to show you a little snippet of how cool Yeo Valley is. The decor is just fantastic and says an awful lot about the Yeo Valley brand and how much fun it must be to work there. I would love to see the place in the day time as apparently the views are incredible.
Oh, and a little word of advice if you're ever up for an award, you may want to choose your 'winning tweet' a little more wisely than I did. Especially if there are screens all round the event flashing up random #foodreaderaward tweets.
Play it cool Janie, play it cool…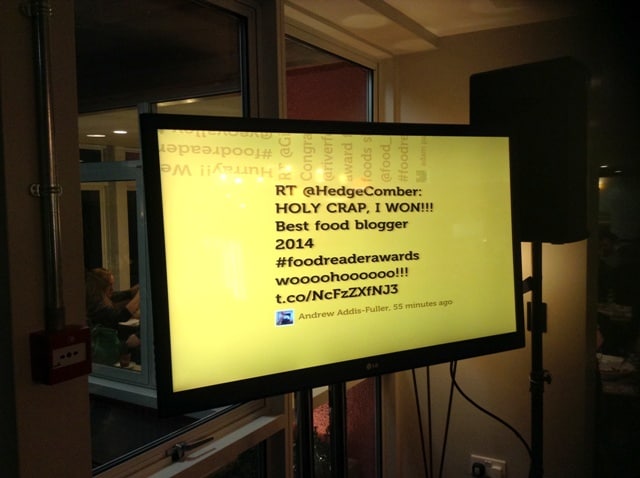 Big thanks again to everyone that voted for me. This morning I was reading through all your comments on Facebook and Twitter and I may have shed a tear or two. You guys totally rock, and without you visiting the blog & leaving your lovely comments I guess I wouldn't keep doing what I do. Thank you <3
Janie x